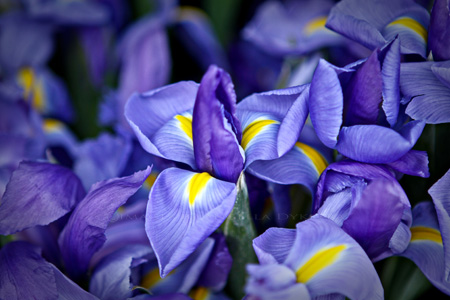 I don't like to blog about blogging, mainly because I don't like to read posts about blogging. This is not to knock those who do so; I would just rather hear about diaper explosions, sleepless nights, parenting dilemmas, nights out on the town….you know – life outside of your site. For me, reading blogs about blogging is like listening to a preacher preach about preaching or a singer sing about singing. I'm all, "Really?" And then I move on to something that I find more engaging.
I'm sitting down tonight to write my thoughts on blogging because all signs seem to be pointing that I need to. I have had a number of emails and comments in the last few weeks to do with this thing called Blog and I think I need to get my thoughts about it out there so that I can move on and write about more important things like pre-schooler temper tantrums and seven-year-old's who think they are seventeen.
The blog-related conversations I have been having seem to fall into two camps: Comments (or lack thereof) and how (or why) to even get started. I had one commenter say that she had thought about starting a blog but didn't know where to start and asked, "How did you get so many readers, anyway?" Almost five years into this gig, I'll let you in on my secret: I have no idea. I hope that helps.
Anytime I am asked why I started this site I give an honest answer: I started it as a way for family and friends to see what we're up to. It's morphed into more than that, yes, but it is still the core of why I sit down here a few times a week to bang out my thoughts. I am a social creature by nature. Small children and a busy schedule make it almost impossible to catch up with the people in my life and sitting down for a half an hour or so a few times a week to get my thoughts down is an easy way to stay connected. The big stuff is there for people to read and keep up with us. I can then use my other spare moments during the day to catch up on everyone else.
As for the comment thing, I may sound like an old fart but they aren't what they used to be. Friends who are considered "Big" bloggers have lamented this fact as much as friends who may not have the same traffic numbers. I know that personally, my blog subscribers and readers keep growing, though comments are far less than what they used to be. I once read a statistic that only 2% of readers commented. I think that number has declined to a mere 1%, if not 0.5%. It's not you; it's them. Everyone is busy and many people are trying to build their own blog empires and some people might feel like they're cooler if they don't comment. Or maybe a billion other reasons.
It's not like I am immune to "comment anxiety". Every time (EVERY TIME) I hit publish I feel like a high-fivin' white girl. I'm standing there, arm in the air, waiting (hoping) for someone to validate me. I've gotten better over the years, but GLORY BE was I an insecure mess back when I first started. Now, once I get one sweet soul chiming in, I breathe easy and back away from the "Blow Up The Site" button. All of this to say that you are not alone. Me too. I hear you. We're soul mates and all of that. Related: It's the Internet. Let's not take it too seriously, 'mmkay?
The people I consider close friends do not buy into the hype. They don't chime in on the latest Internet drama. They crack me up daily. They write about becoming superheroes. They write about being homeless. They are just awesome. They wonder how they got the life they have. They write about broken relationships and hope for the future. They write about I DON'T KNOW. They do the best Oscar recap EVER. They write about dive bars and about Irishmen. They make the best illustrations on the planet (Including my banner. Yo.) They are as ridiculously crafty as the last girl.  They rock the every day. They make me shout, "TWIN!" They write about life. Including prairie life,  life in Vancouver and life in New Zealand.
I could go on, but I think you get the point. If you are one of those people who are befuddled/confused by posts about stats and traffic and SEO and blah, blah, blah… please  don't give up. There is a whole world of people out there who are just like you. They may not know you (Yet) but they are just. like. you. Possibly? Even more awkward. But you didn't hear it from me.
Whether you are new or old to this thing called Blog, I want you to keep on keeping on. Do it because you want to. Write when you want to write, comment when you want to comment, and get out in the real world and live your life every chance you get. Unless you're striving to be the next Dooce (Good luck with that) blogging should not be a stress in your life. It should be something that you consider to be good and fine and FUN. The best way to make it as good as it can be is really, truly simple.
Write like nobody's reading.
comment via Facebook
comments