I just have to say a big, fat thank you to those of you who said such sweet words on my blog anniversary post. It was one of those posts where I was sure I would be standing there with my arm raised, waiting for a high-five (comment) and be left hanging. As the kind sentiments poured in this horribly insecure girl (who thrives on words of affirmation) found herself blushing again and again and shaking her head at it all. I am a self-proclaimed dork who is all sorts of clumsy and a little bit awkward. The fact that you think I am worthy of your time makes me wonder how I managed to fool you all.
I had every intention of replying to every comment and wanted to do so but life got in the way (as it is wont to do). Friday night was spent out with my besties in celebration of Tamara's birthday.

(Tamara, Jen, Me, Amanda)
Saturday morning was spent at the birthday party of one of Emily's "best friends" (daughter to one of my "best friends"). (See above)
We all poured out of the van and within seconds Avelyn was running towards us. The two of them had the CUTEST CONVERSATION EVER, which made me drop all of our beach gear and try to capture it on "film."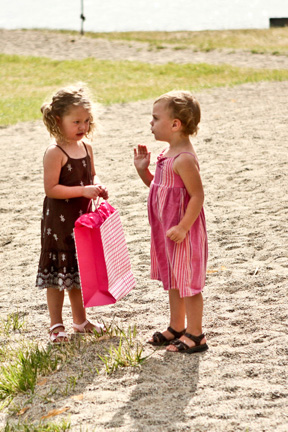 There was talk of birthday parties, "best friend" status and whatnot. I wanted to smoosh them both so badly. Here are a few more photos from the morning.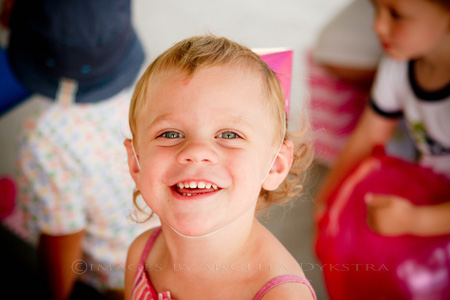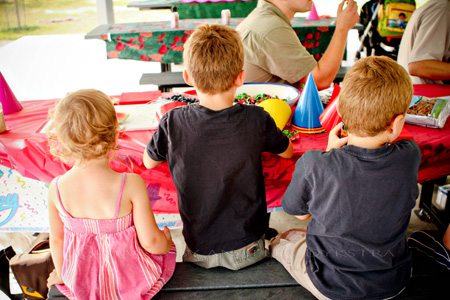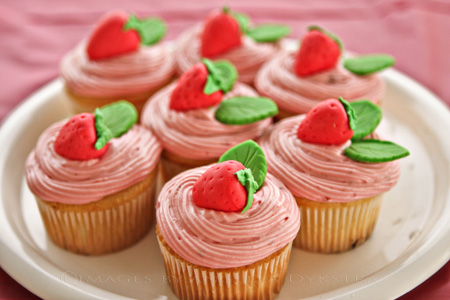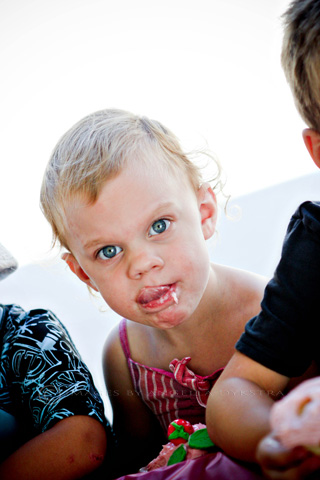 The afternoon was spent at a different beach as a family. While there (and reading one of my new books) we saw a few sketchy smoke plumes behind the mountains across the lake. At the time we left the beach there was a huge cloud of smoke which left us feeling a little uneasy.
In 2003 there was a huge fire that wiped out 200 plus homes in the Kelowna area. I remember standing across the lake with Matthew and watching the damage with a little bit of awe…and a little bit of horror. A rampaging fire seems a little more "normal" when it occurs in the forest, but when it occurs amongst street lamps and cul-de-sacs it just wasn't right.
In the summer of 2005 we had a house fire. Please read that post, because it documents the chaos of that night and the miracles that occurred.
When I tell the story to new friends who don't know of it, I am brought right back to that place in time. The same thing happened last night. Our power is out due to the fires so I had to run back into town to get more gas for the generator. As I listened to the radio I became aware of how bad the fires really are. They have compared them to what happened in 2003. People are being evacuated and highways are shut down because the fire is leaping with wild abandon.
A good friend of ours (who we consider family) lives in the area being evacuated. I called her while at the gas station. She and her husband had managed to pack their kids all of their belongings and get out before the highways shut down.
I went into the ugly cry.
Fire scares me. Understandably.
For I know what it is like to see that glowing beast lick at all you have built and taunt you with its air of destruction. I also know the feeling of holding one of your babies on your left hip, with the other on the right hip as you stand in the yard and watch the fire try to destroy all of your possessions in one fell swoop.
I also know that as you hold those babies as tightly as you can, you honestly do not care if the beast demolishes the earthly goods you have acquired. You have won the battle, because the flesh of your flesh and bone of your bones is safe and secure, held tightly in your arms.
It really is all that matters.
*Sarah McLachlan. I have seen her live and it was unbelievable.
comment via Facebook
comments