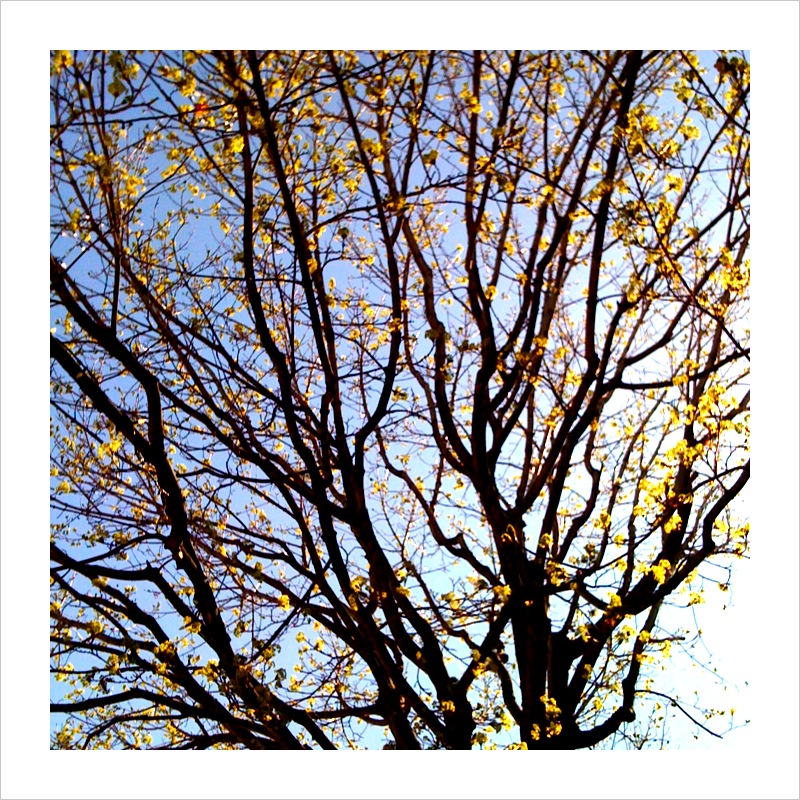 I got an email from BlogHer the other night that asked me to update my profile for a fact about me that might surprise people. I did just that, then scurried over to Twitter to share it with the world. Or, you know, a thousand or so people. What was that juicy little tidbit? The fact that I have my motorcycle license and used to ride a Kawaski Ninja.
(I sold it to pay for our wedding. Ten years and three kids later, I don't regret that decision, but riding again in the future is a very real possibility.)
Shannon told me that she wasn't surprised at all. Vahid was surprised and asked if there was anything else I needed to share about myself. I did a bunch of "Things about me" meme's back in the day but they're buried in my archives. (Don't go looking. Please. I'm telling you this to save you from torture. And to save myself from (further) humiliation.)
I threw out that maybe I should do a post about things y'all may not know about me and Vahid replied with the following:
(Read from the bottom up.)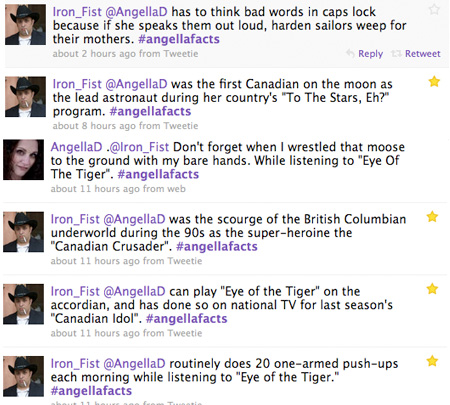 You seriously need to follow him on Twitter.
While the above "Angella facts" aren't (entirely) true, here are a few that are:
I had Lasik eye surgery five summers ago. I can honestly say that it was worth every single penny (and it was many, many pennies). I went from not being able to see anything clearly (-5.25 prescription) to 20/20 vision. I also scored X-Ray vision. I'm kidding! Or maybe the bit about me being the Canadian Crusader is real. I'll never tell.
I know how to juggle. Like, balls. Wait. That doesn't sound right. I can juggle three items of similar size and shape, at the same time, continuously. I saw a photo that Jenny posted on Flickr of Karen learning how to juggle and now, the gauntlet has been thrown for a juggle-fest at BlogHer. Who's in?
I talk with my hands. Apparently. I say "apparently" because I have been told (numerous times, by numerous people) that I do it. And yet, I've yet to notice when I'm doing it.
Related: I have poor observational skills.
I've never smoked pot, or done any other illegal drugs. I know. I don't believe it either.
I've never been on a train, unless you count the Vancouver SkyTrain. Which I don't. The kids will surely be enthralled about it when we spend a few days in Vancouver this summer, so there's that. I would, at some point in my life, like to go on a long train ride and look out the window/read a book/be lulled to sleep by the rhythmic motion.
I learned to read when I was three years old. Not read as in, "See Jane run" but read as in, "let me read the Sunday paper to you (and your friends)". I also skipped the third grade. I was so smart back then…
So, tell me. Is there anything you'd like to share that you think might surprise people?
comment via Facebook
comments