On Saturday morning I dragged all three kids along with me while I ran errands and got groceries for Easter dinner. I told them that if they did not drive me crazy were good we would do something "cool" upon arriving home. It was touch and go at points but they came through for me. And also, for themselves.
The "cool" thing was dyeing Easter eggs. We had never done this before. I had bought a kit last year but never seemed to get around to actually doing it. I thought that we should do this craft, seeing as how I had the kit. I actually have NO IDEA why people dye Easter eggs. What exactly does it mean? Is it supposed to symbolize something? WHAT ON EARTH AM I SUPPOSED TO DO WITH THE EGGS AFTER EASTER? If they were kept in the fridge I could make Egg Salad, but they are on display on the table.  So…wait until they start to stench and then throw them out? This is new territory for me; we never did this growing up.  WHAT DO I DO WITH THE EGGS?
Onwards!
I realized that we were running low on said eggs and as such boiled only seven of them. A mere seven. Two for each of the kids and one for me. But seeing as how they are going to be thrown away/at the neighbors, at least I am not being wasteful. I would have photos of the dyeing process bit I was too busy making sure that the kids/table were not covered in dye. Also. Two eggs per kid equals approximately five minutes of fun. Yes, really. When we were all done we put the eggs on a plate to dry.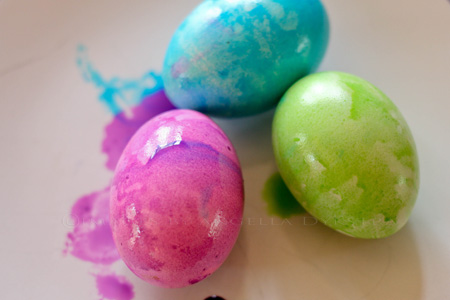 When the eggs were done with the stainy-wetness stage I thought I should display them somewhere. All of my glass bowls were in use as I had prepared for Easter dinner in advance.  What to do, what to do? I looked over at our hutch cabinet and saw the answer: A margarita glass.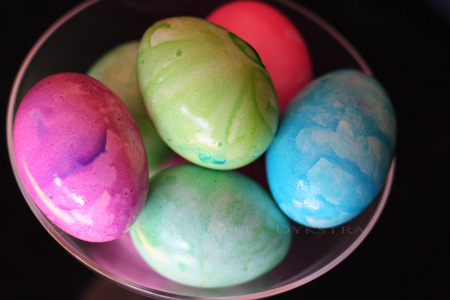 Yes, our Easter eggs are displayed in the centre (NOT A TYPO, WORDPRESS) of our table in a margarita glass. Nothing says, "He is risen!" like coloured (CANADIAN SPELLING, WORDRESS) eggs in a margarita glass.
*Dodges lightning bolt*
Onwards!
For Easter, we buy the kids new duds. My Mom came to visit when Emily was wee and had asked me what I was having Emily wear for Easter. Since she was still a baby I thought that Easter dresses were no big deal. My mother would have none of that nonsense. She placed cold hard cash in my hand and told me that I better buy her granddaughter an Easter dress, LEST I DIE. I obliged, and bought a cute one (Good grief. She REALLY WAS BALD.)
Last year was consisted of another Easter dress and our first ever egg hunt (No idea where that tradition started either. But eggs seem to be the central theme. (Why the eggs? And why am I such a lemming?))
My favorite (I GIVE UP, WORDPRESS. YOU WIN) photo from last year: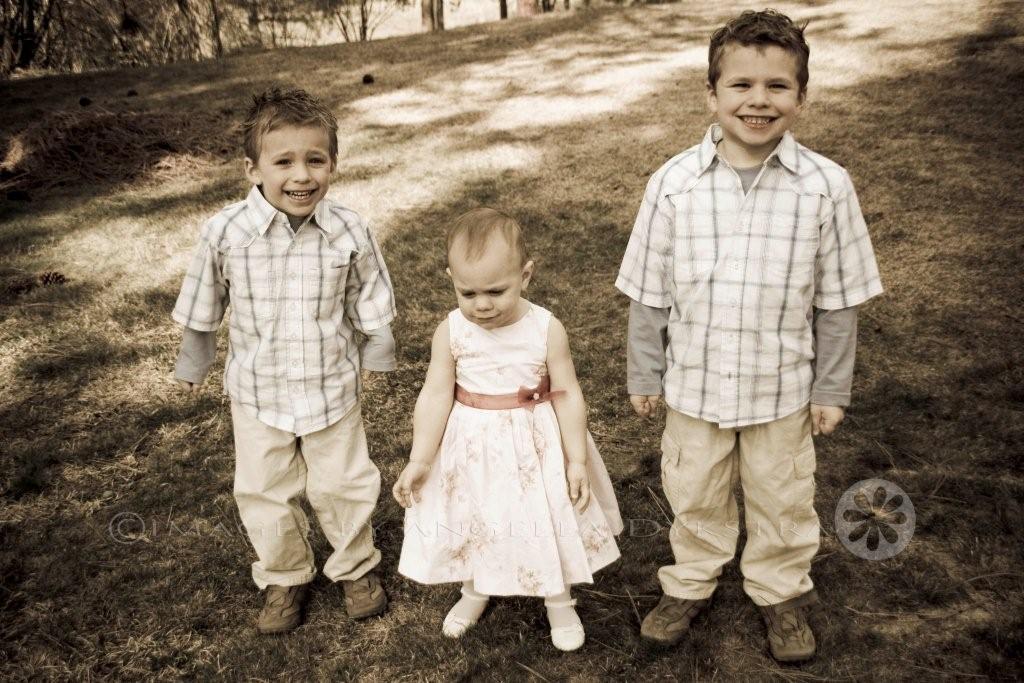 Love it, love it, love it.
Matthew has to leave early as he runs the Sunday School program. I got the kids ready as quick as I could and dragged them outside for photos as the afternoon forecast was calling for rain. This was my first shot: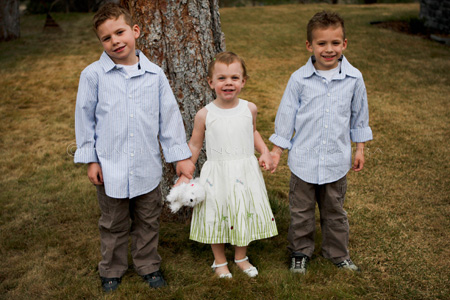 When I told them we were doing photos, they thought it would be great to hold hands. HOW ON EARTH DID I GET KIDS THAT ARE SO STINKIN' SWEET?
Here is Graham telling me that he had already given me my "One Shot."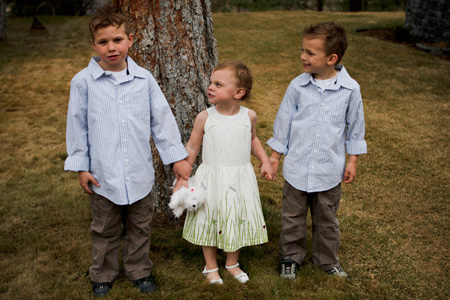 I then told him that he better play along, lest I take his basket of chocolate and eat it all myself. He thought that cooperating might be in his best interests.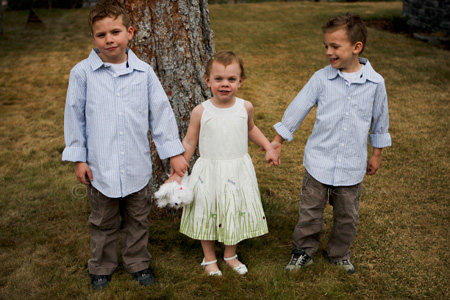 If only we could get Nathan to actually, you know, LOOK AT THE CAMERA.
I thought that the tree in the background might be distracting so I made the kids do a 180.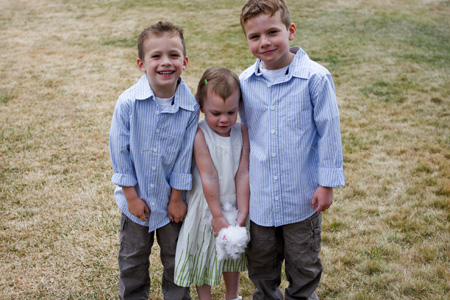 Emily? YOU NEED TO LOOK TOO.
(Though I kind of adore this photo.)
Let's try again.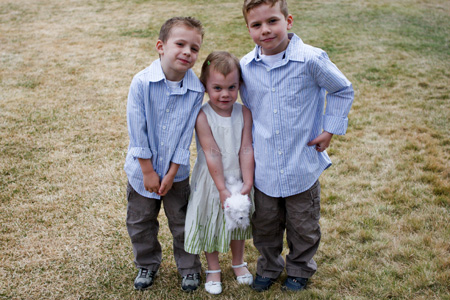 Not bad.
Let's zoom in.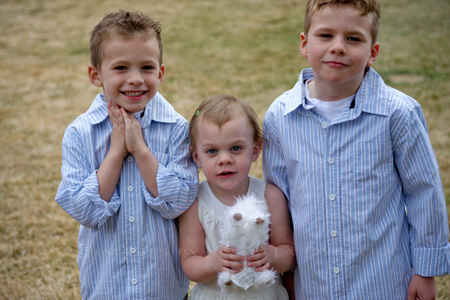 Pretty decent. One more?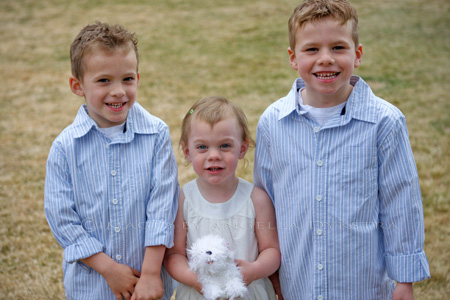 Nathan. Dude. NATURAL SMILE PLEASE.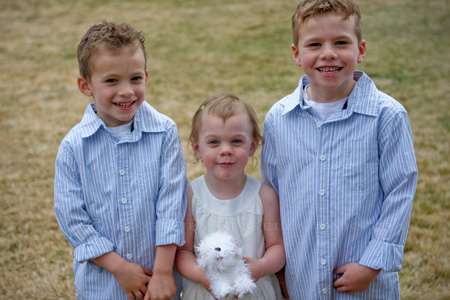 WAY better.
I tried to get a less cheesy smile. I had heard that "whiskey" was a good word to say, but the kids now make the same CHEESE face when saying "whiskey." I told them to say, "Stinky."
They modified it to be "Stinky Mommy" and the laughter sprung forth.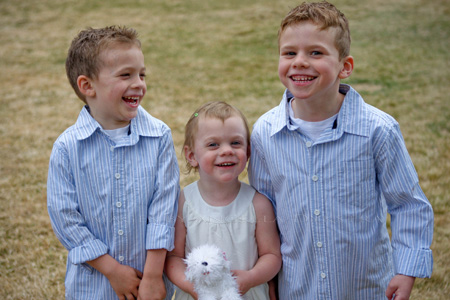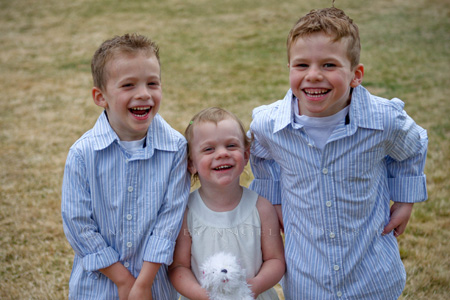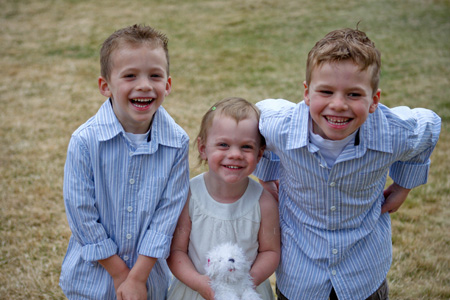 It's funny because it's true.
Emily wishes all of you a great week.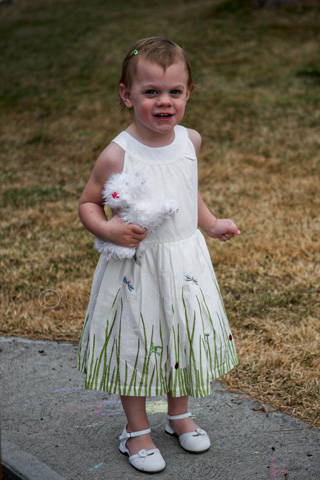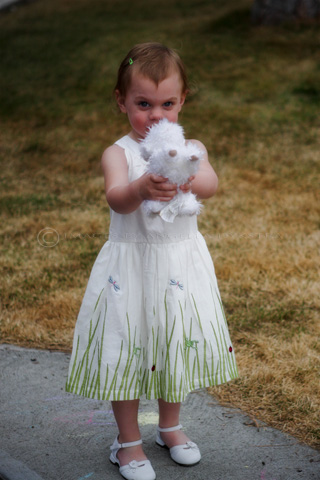 Or she would, if she even knew you existed.
(Kind of a funny thought, hey? My kids have no idea who you are. Weird.)
comment via Facebook
comments