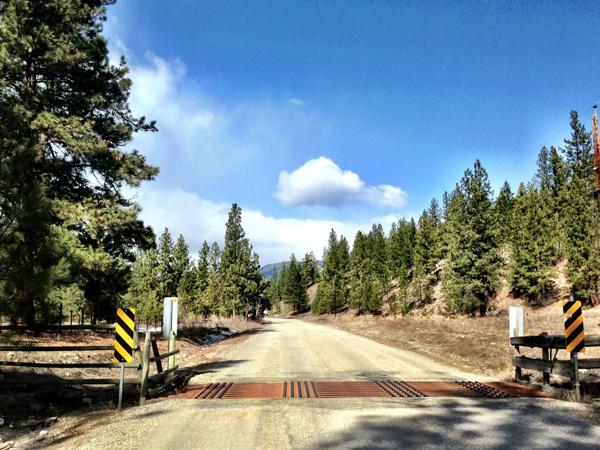 I talk about running enough here that unless this is your very first time visiting my site, you know that running is a big part of my life. I run three days a week, usually with my running partner, but sometimes by myself. My kids have been on spring break for a week now and we have another week to go. My running partner has been out of town, so I've had to run on my own more times consecutively that I have since last summer. The weather is warming up, though, and it's been great to get outside and run when I don't have to wear WinterTrax on my shoes to keep from slipping on the ice and I don't need to wear the outer shell of a jacket to keep me dry from the snow/sleet/rain falling. Thanks to the fact that we do at least one run per week that's 10K in distance, I've managed to do that distance twice this break so far all by myself. Well, with my dog, but it's not like we're having titillating conversation to distract us from the fact that we're running.
All of that time spent running without holding a conversation with another human being means that I've had plenty of time to think. I think all of the livelong day, whether I'm driving or washing crap off of chicken eggs or making dinner, but when I'm running it's not a multitasking event. I'm just thinking while propelling myself forward. There is music involved — there is always music involved — but it's simply the soundtrack to my thoughts.
I've had a few friends take up running lately and I get so excited, because RUNNING. I feel the same way when people take up skiing. It's AWESOME. I hope you love it as much as I do! Let's be best friends and talk about how great it is all of the time! I'm ridiculous, I know. It's just who I am.
One thing I've been thinking about in regards to running are the things that nobody seems to tell you. They tell you about 'runner's high' (Which doesn't happen to me, though I do feel great. Just not giddy.) and they tell you about the health benefits and they tell you how many calories you burn and they tell you how strong it makes you. What they don't tell you is the negative things that can (and likely will) happen to you once you start running longer distances.
1. Running gets your bowels moving. I've never been one to deal with constipation, even when pregnant (TMI!), and running just gets everything moving even faster than your normal 'pace.' I took the kids to the playground last week while I ran the jogging loop that encircles it. I finished my run, collected the kids, and did my best not to break any speeding records on our way home. They thought the whole thing was hilarious, because POOP.
2. You will probably lose a toenail or three. A few weeks after completing my first 10K race two years ago, I removed my toenail polish to discover that there was dried blood under two of my toenails and I lost them a few days later. As I mentioned above, I'm running 10K once a week, plus another two runs that usually total 15K. My feet aren't pretty, is what I'm saying.
3. You could have knee/hip problems. I had surgery on my right knee when I was 20, because I had/have patella femoral syndrome. The key, for me, is making sure that the muscles in my thighs are strong enough to support my knees. When I was (unhealthily) skinny and had no muscle tone and tried to run, I couldn't. Squats and lunges, folks. Also, glucosamine.
4. Extra laundry. Between running and fitness classes and skiing I … sweat a lot. There's not much hope of wearing an outfit more than twice, and once warmer temperatures hit, workout gear will only be worn once before hitting the laundry pile.
5. Making your friends roll their eyes. You're excited about running and it consumes a lot of your time. You talk about it a lot, and update your statuses and are all, "YAAAAAAAHHHHHH, RUNNING!" If they are good friends (such as I have), then they know you aren't posting about it to toot your own horn or make them feel inferior about not running. Just like their statuses about how they have newborn babies who slept through the night at two weeks old aren't to make you feel bad. They just won the lottery.
Did I miss anything, running friends? Or friends who have tried running but haven't hit the sweet spot?
comment via Facebook
comments