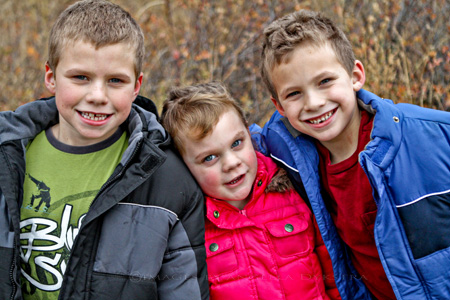 First off, a huge thanks to the comments and emails I received from this post. I wanted to reply to everyone individually but then this happened and once she was no longer Ms. Clingy McRubMyBack I had this overwhelming urge to clean my house. The office was purged of paper, four loads of laundry were put away and I scrubbed down all three of our bathrooms. Toilets included. Was it a full moon? A change in the jet stream? Temporary insanity? All of the above?
WE'LL NEVER KNOW.
Anyway. While up to my elbows in scrubbing toilets (sorry for the visual) I kept thinking about the start of that post from last week. I started to make a list in my head of what I know for sure and, so. Here it is.
What I know for sure:
God is great, and He is nothing like the American media (or American crazy-pants fundamentalists) have made Him out to be.
I'm married to the most perfect man (For me)(He's probably also perfect for most women but he's taken, so).
I have three of the most amazing kids that this planet ever did see. You guys (well, most of you) really have no idea.
My kids are cuter than your kids. No offense; I'm just playing the biased card.
My kids have the raunchiest farts. I'm pretty sure that you'll let me have that one.
Our (Matthew's) dog is the stupidest dog on the planet.
He also has the raunchiest dog farts on the planet.
I am continually surrounded by raunchy farts.
On that note, eggnog makes me gag.
I'm warming up to beer. But not warm beer, because that's just wrong.
I have the best friends that any girl could hope for.
Salsa makes me happy.
Mac is far superior to Windows.
Summer is better than Winter.
Spring is better than Fall.
Salty is better than sweet.
I look better in a skirt or a dress than in jeans (It's all about my inner thighs. Per usual).
I'm a good Mom. I am not perfect, no, but I'm doing my best and I think that I'm doing a pretty good job. We are doing a pretty good job.
I like to cook. Bonus points: I'm pretty fantastic at it.
I like to bake. Matthew is the "master baker" (inside joke) lately but I do alright. Christmas is coming…
Dancing is fun. Picking your kids up one at a time and ballroom dancing with them, even more fun.
Purple looks good on me.
I can sing. Nothing fancy, no, but I can hold a tune and I love to do so.
Cheese is amazing. Feta cheese included; it smells like barf, but tastes whatever the opposite of barf is.
This Winter isn't going to kill me. We've barely started, here, but I'm usually despondent by September or so and I'm actually quite happy and it's kind of a nice change.
Trying to finish up a post with something witty and/or relevant usually takes me more time than is probably necessary.
comment via Facebook
comments