While we may not be ones to embrace the scary side of Halloween (see last year's Halloween post), our kids love to dress up in costumes. Every year we let them choose whatever costume they want and it appears that we have a running theme, here. Something to do with superheroes and princesses.
I'll show you.
2006 – The year of the Batmen

Those were actually pajamas. Double duty! (I said duty. Hee.)
2007 – They're Incredible

I had totally forgotten about the Incredibles costumes. I may or may not have bowed my head while wracked with laughter.
2008 – Optimus Prime (Graham), Belle and Bumblebee (Nathan)
I do believe that this photo is almost too awesome for words.
2009 – Ironmen and a Little Mermaid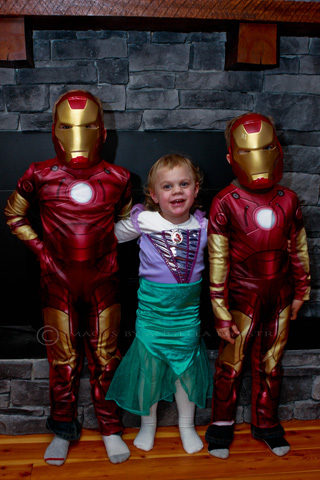 She was still so bald, a mere year ago.
2010 – Darth Vader (Nathan), Cinderella and Boba Fett the Storm Trooper (Graham)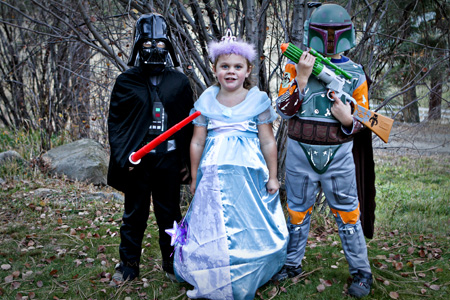 I really do have three of the coolest kids on the planet. I can't wait to see what they come up with next year.
comment via Facebook
comments