My birthday is rapidly approaching (Next week!) and to help celebrate, Matthew suggested that we get away to the cabin for a night without the kids. We often dream of getting away for a night — just a night! — but the kids aren't quite old enough to leave them at home alone. Enter my brother, who recently moved back to town, and who spent Friday night at our house with the kids while we sped away to Apex.
We stopped to buy me an early birthday present – hockey skates, because I skate like a guy and toe picks trip me up – and then we headed up to the hill. We had bought snow shoes for each of us for Christmas but hadn't had a chance to use them yet. A number of snow shoeing trails wind through the forest behind our cabin and once we finally made it up the (very) steep and (very) snowy hill in our backyard, we were off exploring. It was late afternoon and the light made everything seem surreal. The snowy trees were stunning, and the hush in the air was indescribable. We walked and talked and laughed at how happy our dogs were.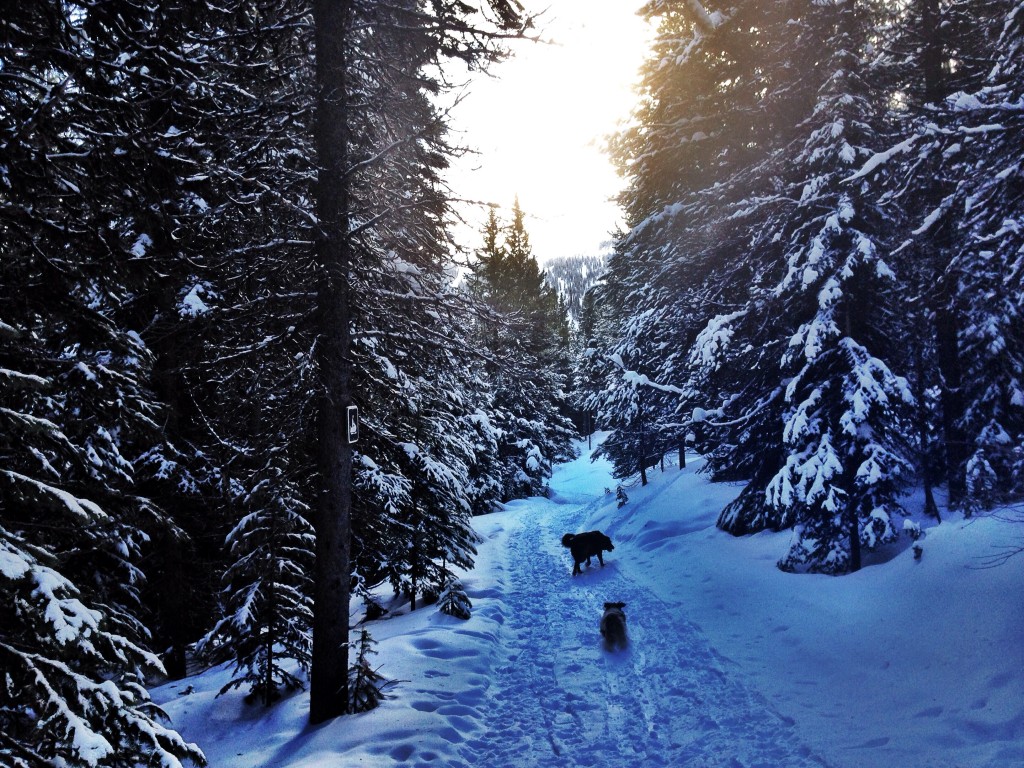 We had a nice dinner out, another hike with the dogs, and an evening spent wedged together on the couch while watching mindless entertainment. On Saturday morning we took the dogs for a hike while walking at an almost horizontal angle against the wind and snow. The weather lightened up and we headed to the ski hill. We skied, we lunched, and we skied some more.
I love our kids, but it was nice to not have to worry about anyone other than myself for a change. It was exactly what we both needed, and something we need to make happen more often.
I got to be me, he got to be him, and we got to be us. It was perfect.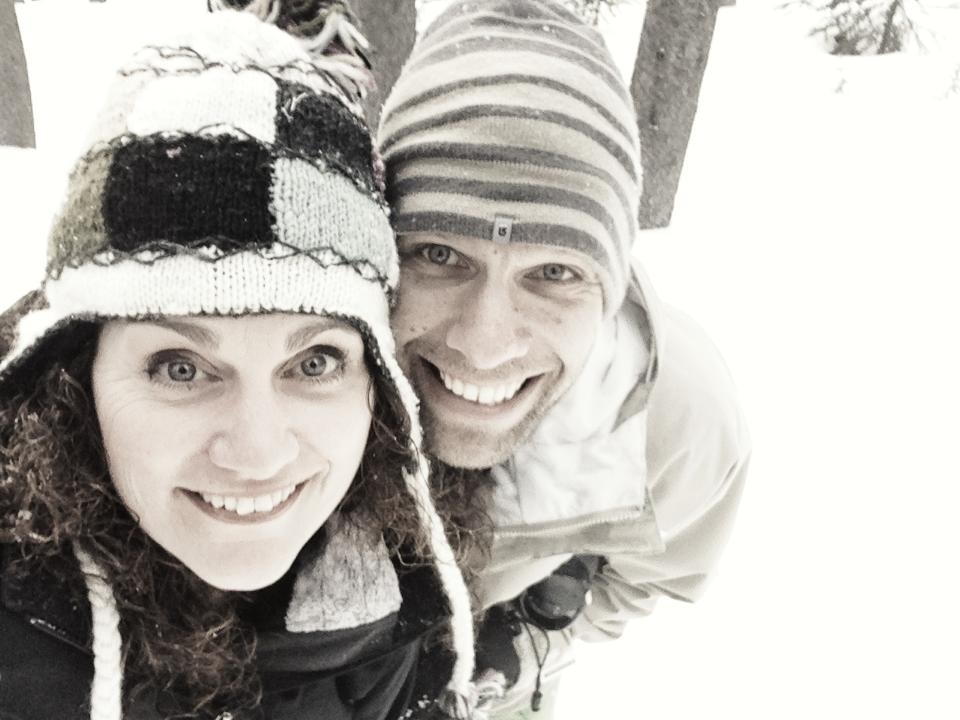 comment via Facebook
comments