We've talked more frequently in the past few weeks than we normally do. It's not as though either of us is ever at a loss for words – it's more that we simply don't have the time. Our days are filled with work, with family, with extra-curricular activities. Before we know it, many weeks have gone by since we last touched base. We always pick up right where we left off, as we are wont to do.
He's been off of work for the past few weeks, so he has been more apt to pick up the phone and say hello. He, like me, is not one to sit idly by and can only do so many crossword puzzles before he needs to talk to another human being. Last week we got to talking about his leave of absence from work. He has not been in pain, per se, but has had this feeling of little shocks on his left side. As a professional bus driver, he thought it wise to take some time off of work, make a visit to his doctor and see if they could figure out what was causing the discomfort that he is in. His doctor noticed that he had lost some muscle mass on the left side of his chest and had sent him to a specialist in order to run some tests.
He told me that if the tests came back with something serious enough to keep him off of work for a longer time, then he might have to look at buying some canvases and acrylics. He used to paint, nearly forty years ago. He abandoned it along the way but it's been simmering inside all of this time.
His doctor told him that he would get the results on Wednesday. I asked him to let me know what the outcome was and carried on with my week. I am not a worrier by nature and have never been one to spin a situation twenty different ways. Things would be great, as they always are. He would be fine, as he always is. We would be untouched by tragedy, as we always are.
Wednesday night, my phone rang. We talked about Christmas, about the stocking that his wife had knit for Emily, about the plans we had for the holidays. There was a lull in the conversation and I asked him if he had received the results.
We've decided not to say anything until we get a second opinion.
I told him that wasn't fair, that I deserved to know what was going on, that I wanted to know what to pray for. Was it cancer?
It's not cancer.
I begged, I pleaded, I cajoled. He caved and told me what was happening. I sat here, weeping, while he put a put a positive spin on it. Much like I would.
Everyone dies, sweetie. I am lucky that I have a time stamp on it; I can make the most of what I have.
Which, yes, and I get that. I do. When the time comes for me to go I am hoping that I have that extra time to hold everyone just a little bit closer. After reading up on what he has, however, I don't know that I would pick that path to death's door.
My Dad has ALS, which is also known as Lou Gehrig's disease. There is no known cause, and no known cure. He has two to five years to live, all of which will consist of his body degenerating.
I know that everyone dies and I know that I have been lucky in my lack of loss and I know that it could be worse somehow. But still. This is my Dad that I'm talking about.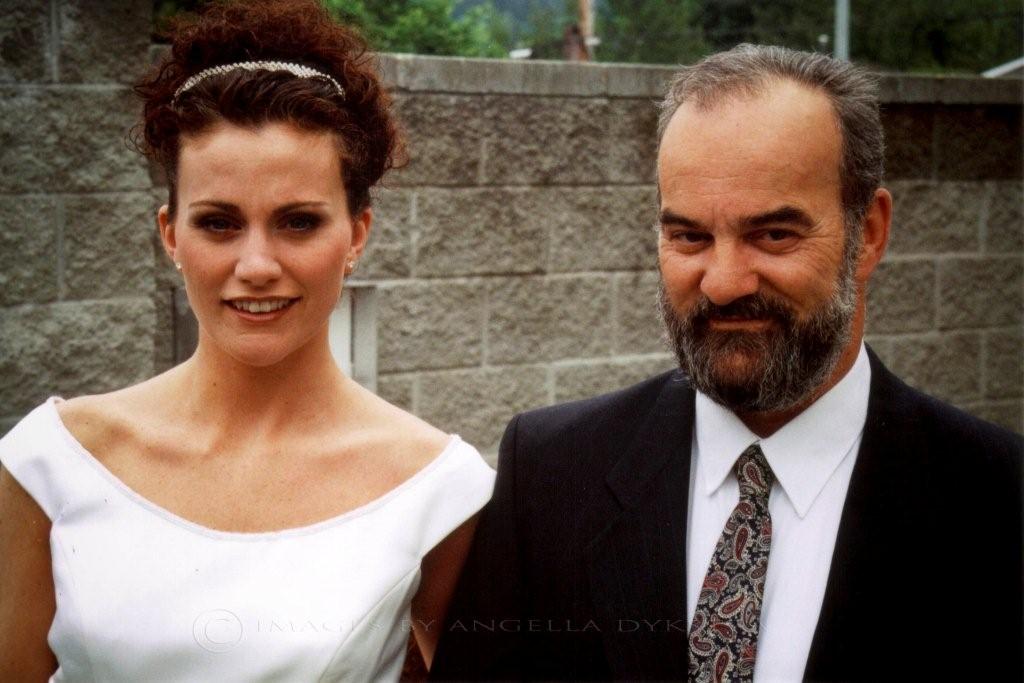 I love you, Daddy.
comment via Facebook
comments