The summer after my grade eight year was full of change.  I became a Christian, moved in with my Dad and Stepmom, left the town I had spent my entire life in.  I spent the summer playing cards with my older brother and chasing around my toddler sister.
We decided that I would go to a private Christian school as we thought it might be an easier transition for me in this new town.  It was also highly academic, as was I, so it seemed like the right choice.  The only downside was that the class sizes were small. Tiny, even.  There was only going to be one other person in my grade, and it happened to be another girl.
This made me a little worried.  What if she was a weirdo?  What if she thought I was a weirdo?  What if we just did not get along and yet were stuck sitting next to each other all day, every day?
At one point in the summer while in the mall with my family, this blur of a girl went whizzing by.  My stepmom flagged her down so that I could meet my new classmate.
Krystal.
She was quite pleasant but was running late and had to go.  She was pretty (Which is difficult at the age of thirteen.  I am a living testament to that fact), and seemed nice and all…but what would happen once the school year started?
What happened was that I made one of the best friends of my entire life.  We were inseparable.
She taught me how to backcomb my bangs so they stood to the sky, I taught her how to fold and roll her jeans.  Her house was my house, and vice versa.  We spent hours eating candy and talking about boys.  There was youth group, Dairy Queen, youth conventions.
When we weren't together, we were on the phone.  Not a day went by where we did not speak at least a half a dozen times.  The following summer I went to my Mom's for two weeks so we wrote letters to each other. Because two weeks was SO LONG TO BE APART.  To ease our pain, we decided that we were sisters.  Our middle names both start with the letter D, so we would write letters addressed to the other person by using our middle name…and a blend of our two last names: Moyer.
Yes, we were both weirdos.
In grade eleven I opted to go to the public high school.  I made new friends, but none as close as her.  I would get home from school and phone her immediately.  Or just head to her house instead of mine.
At the end of our grade eleven year we were dealt a crushing blow.  Her family was moving.  They were leaving our small town in Northern BC and moving down to the Lower Mainland.  I could not believe it.  What would I do without Krystal?
It was a hard adjustment, but we weathered it.  My Dad worked for the airlines at the time, so I got to fly down a few times.  I went off to college two provinces away and we kept our friendship.  It would ebb and flow, but never break.
A few years later I found myself in Vancouver.  She was out in the Valley, but we got together as often as we could.  She was my Krystal.
Over the years a lot has changed.  She got married, had a baby…then her husband turned out to be nothing like we had all hoped.  She was soon a single Mom, and in true Krystal style, she pulled it off.  Well. She got re-educated, worked hard, bought a home.  She is a shining example of grace under fire.
The fire seemed to keep coming her way.  My friend, my sister, is one of the most extraordinary people you will ever encounter.  She has seen more heartache than a girl should have to bear.  I have fielded far too many phone calls where she had been crushed yet again.
A short while ago she told me of a new man in her life.  I cautioned her to guard her heart, becuase she deserves nothing but the best.  I wanted her to have someone who loved the same God she did, who would love her and her daughter with his entire being.  She deserves at least that.
Yesterday, I drove four hours to the Coast in order to attend her wedding.  I had not met her betrothed until the moment I walked across the grass to find my seat.  He shook my hand and looked into my eyes.  It was then I knew that she had finally met the man that I, and everyone else who loves her, had been praying for.
The weather was perfect, the ceremony was inspiring, the communion they shared was heavenly.  Her mother and I are convinced that there were angels perched in the trees, watching over it all.
I have waited twenty years to see her this happy.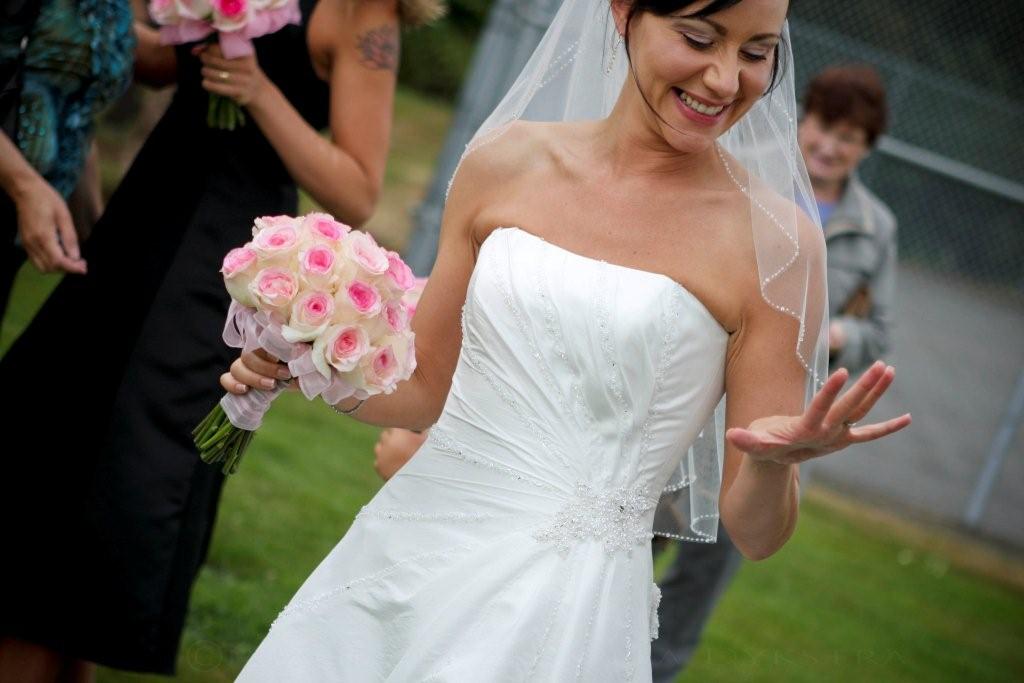 I love you Krystal.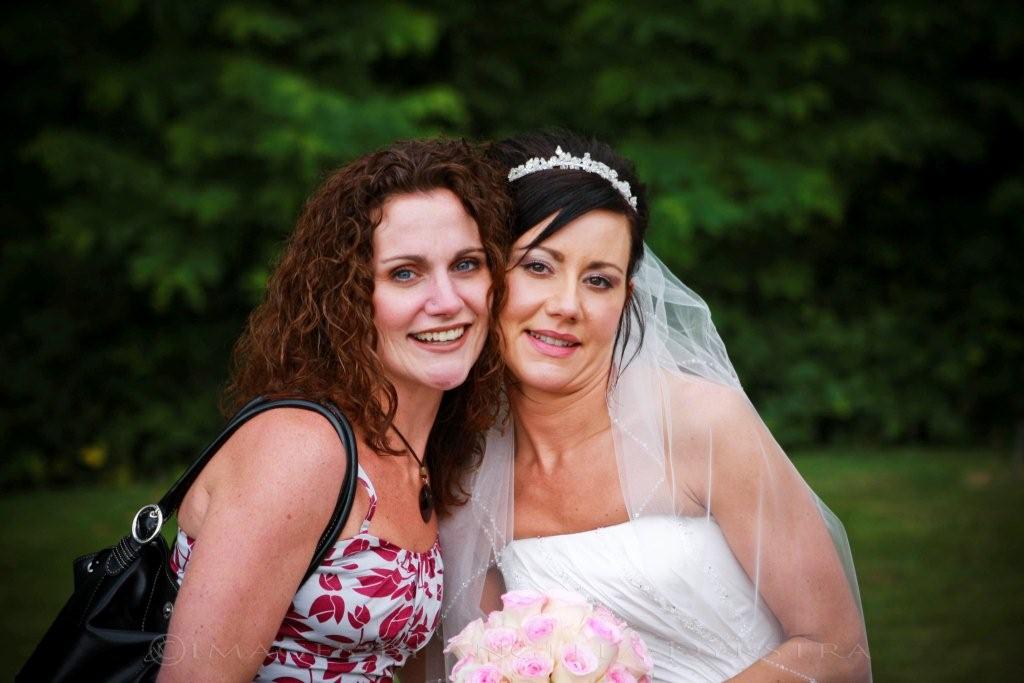 My life would not be the same without you.
comment via Facebook
comments