TO GO INSANE.
Oh, you guys. I have somehow dodged the S.A.D. bullet this year (I KNOW. WHO KNEW?) but then December hit and I was all, "I can DO this." And then the Holiday Fairy threw up on my day timer and I was still all, "I will ROCK this." and then I barely actually lived through the last week and now I'm all, "DECEMBER IS TRYING TO KILL ME."
It's not that last weekend wasn't fun, no, it is just that we have three (THREE) kids and there was ballet and groceries and Christmas baking and a Christmas production practice that cut into my limited free Saturday time and Mount St. Laundry and me helping out with the preschool Sunday class and more Christmas baking and then the actual production (that caused my husband to nearly lose his ever lovin' mind). I woke up on Monday morning and realized that "days off" is just a pipe dream, really.
There was a lot of good in the midst of the chaos, whether it be the fact that my kids are inherently hilarious or the fact that Emily can now get onto her sled without assistance. Three kids who can go outside all by their bad selves is what we call FREEDOM, people. And also, pure joy. For all of us.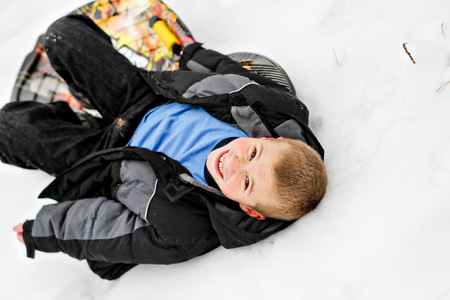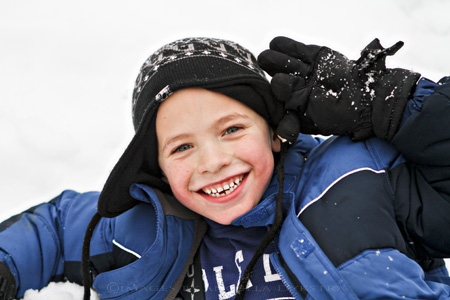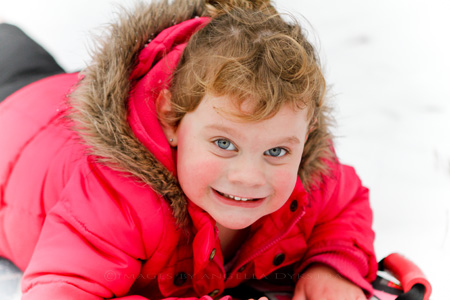 More sledding photos to be found on Flickr when I have time to upload them all. Check back in 2012. Or late 2011, if you're feeling lucky.
We had a potluck dinner last night at a good friend's house with all of our besties and it was SO GOOD to have time to chat with everyone while our kids beat on played with each other downstairs.
But.
(You knew it (but) was coming, didn't you?)
We have three more Christmas productions this week. The dudes' school splits it over two days and this year they didn't fall on the same night. Miss Emily has her end of year production at her playschool as well. Oh! And we're hosting Matthew's staff Christmas party (sixteen people) this coming Sunday.
(I'm actually really excited about that one. I love! to host parties and while they've opted for a caterer for dinner, I still get to be in charge of appetizers. Appetizers are my FAVORITE. (Suggestions welcome, bee tee double-you.))
Next week includes more insanity (and a wicked cool awesome hot early Christmas surprise for Matthew) and then, on Christmas Eve, at noon PST, I will be leaving the office and not returning until January 4th. That's ten (and a half!) days off and at home with my family, friends. I can't hardly wait.
comment via Facebook
comments