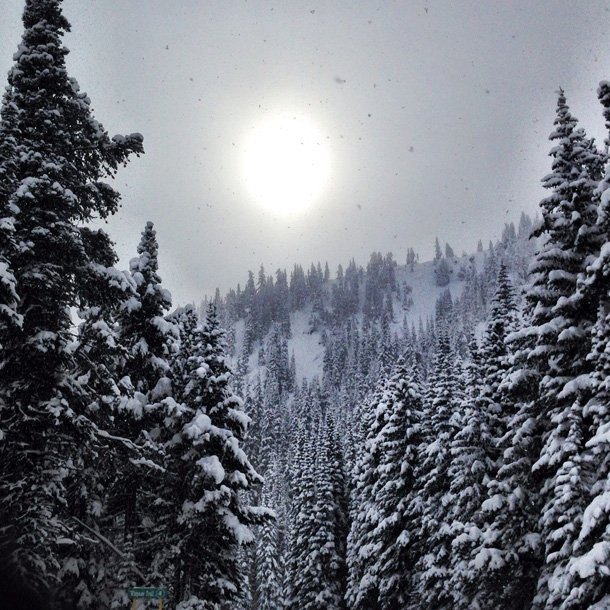 I am a hard worker. I work hard in my (paying) jobs, and not only is that communicated to me, I keep getting more work given to me. I work hard at being a good wife and parent, and my family life attests to the fact that I'm doing a pretty decent job. I'm happily married, my kids like me a whole lot, and I hear from others that they are pretty decent human beings. I have a busy life, and sometimes (ALL THE TIME) it can be stressful, but it's not all bad stress. It's just life stress, but it's stress.
The main way I burn off stress is exercise. I'm sure that my running/boot camp/skiing statuses may be annoying to many, especially if that's not your thing. It is my thing, because I also have a non-existent metabolism by nature, and I like to eat food and fit into my clothes. Food stuff aside, I run and workout to keep my sanity (somewhat) in check. I am a high-energy person and all of that energy needs to be burned off somehow.
I mean, have you ever met me? I speak faster than the speed of light. My brain never shuts off — never ever — and when I try to communicate, all that's in my head blasts out of my face hole. So many words, at such a high velocity. I am teased about it often, and I should slow it down, but I can't. So I run and I ski and I jump so that I don't start thinking/speaking at a chipmunk speed.
This week has been a bit more nuts than usual, what with exploding trucks and balancing early dismissals and shifting piano practice times and filing deadlines and, oh. I woke up this morning planning to run and woke up to it being -20 Celsius. Seriously? SERIOUSLY? I passed on running and I made the stars align so that I could attend the harder boot camp class tonight. I got to the gym a few minutes late due to parent/teacher interviews, changed into my workout gear like Superman in a phone booth, and raced to the gym only to find that the class had been cancelled. My teacher is sick.
I walked out of there feeling frustrated and defeated when it should have been fine. Tonight it was not, and I cried. My shoulders are clenched, I'm feeling very fight-or-flight, and I'm in serious need of an outlet to burn off my negative energy.
I'm running tomorrow, regardless of the temperature, because I can't not.
*This post is not sponsored by Midol, because it does nothing for me. I've been taking prescription painkillers for my cramps once a month for twenty years or so. So, this post is brought to you by TMI.
comment via Facebook
comments