A couple of months ago a sweet reader of mine named Ruth sent me an email asking if she could send me some books that her husband had both authored and illustrated.  The books are for kids, of which they are not currently in possession of, and they thought I might be a good target seeing as I have three of the beasts lovelies.
To give the lowdown to those who do not have ads on their sites, it can get tricky.  Advertisers pay good money and do not want to be competing with items that may conflict with their contract.  I get that.  I also do not want to forfeit the ad revenue I receive.  I do not like to look a gift horse in the mouth.
(What the heck does that mean, anyway?)
So.  I created a sub-site to this one that will not conflict with ads.  I chose the name "This N' That" as it is the name of my side blog. Over there. On the right.
I even made a new banner for the review site.

If you want to read about the goods that I received from Ruth and her (Gifted!) husband Royden, check out the post on my review site.
****
I had someone leave a comment yesterday making fun of the height I hung my photos in our laundry room.  I blocked her IP to save her eyes from bleeding due to my apparent lack of skills.  (Side note: the angle makes them look different than in real life.  They are at a PERFECT height.)
I would not bring it up had I not blocked her (no need to feed the trolls), but I get a little nauseous when people make detrimental comments here, or elsewhere.  My first instinct was to write a nasty email back, but there is no need to stoop to that level.  I like to think that I am classier than that.  If I could be as funny as Lindsay was in dealing with her troll, I might have taken the time to write mine a little note.
It is my opinion that the saying, "If you cannot say anything nice, do not say anything at all" is a good one.  If I ever read a post that I do not agree with, I don't leave mean comments.  If it is something where someone is asking an opinion, I try to state it in the least offensive way possible.  I don't leave rude comments in someone's online home, just like I am not rude to them in their real life home.
Maybe I really am crazy, but I expect the same treatment in return.
Why can't people play nice? Or just step off?
***
I have slowly been working through photos that I have taken this summer.  I have been overwhelmed at times with LIFE, but have managed to keep snapping.
I remember a conversation that I had with my Step Mom many years ago.  She told me that her sister could not afford to develop film so she was just not taking any photos.  My Step Mom told her to take the photos.  She could develop them when she had the funds to do so.
We are now in the digital age, but the same concept applies.  I tend to edit every photo I take, if only to bump up the contrast so that it is not so flat.  When life is busy I sometimes choose to leave my camera behind.  But sometimes, despite the crazy, I start snapping anyway.
These photos of Emily were taken the day after I returned from BlogHer. I was exhausted. We had company.  She was so utterly adorable in that little dress from Mexico that I knew I would kick myself if I did not snap a few photos.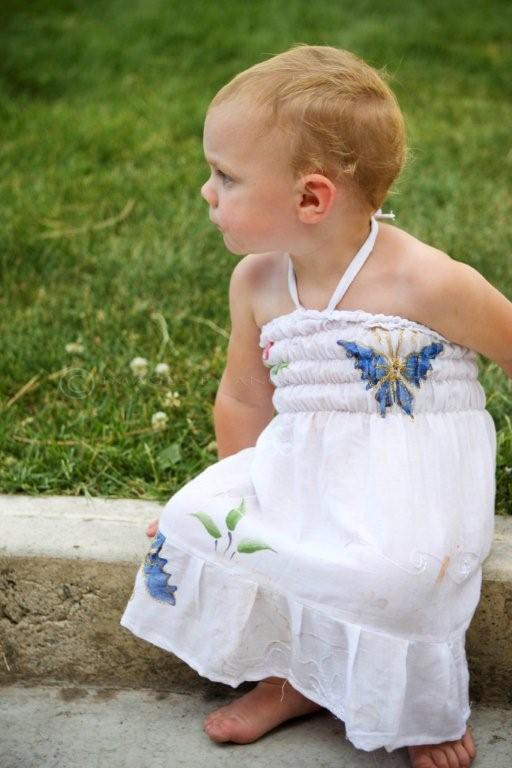 Awww, yeah.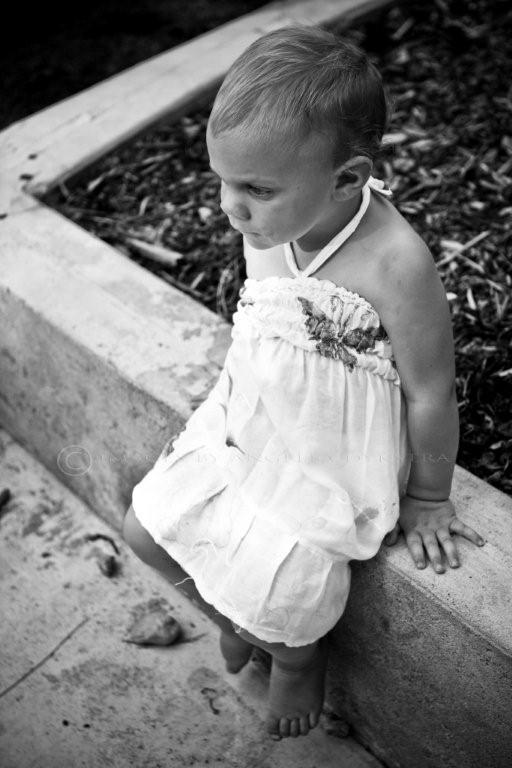 Could she BE any cuter?
(Yes, I heard Chandler's voice while typing that.)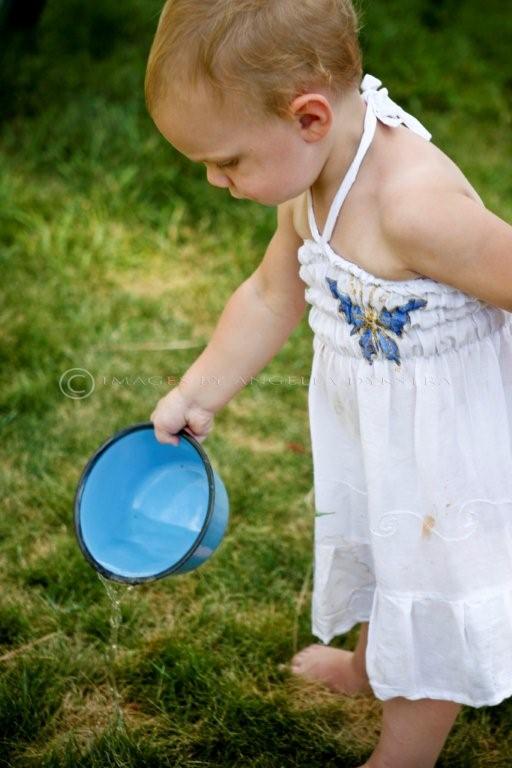 On the move: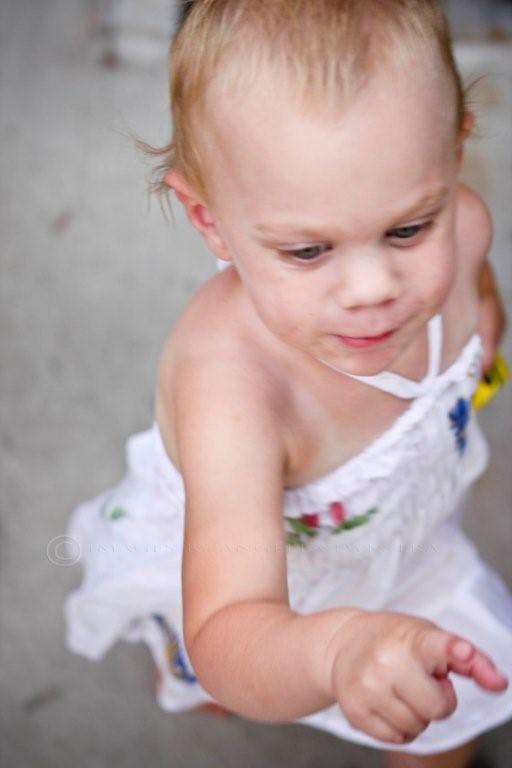 I know it is blurry, but it captures her.  She RUNS everywhere.  Apparently walking is for pansies.
(She has WAY MORE HAIR now.  I must get caught up on my photo editing and show you.)
Thanks for coming out, folks.  I'll be here all week.
comment via Facebook
comments