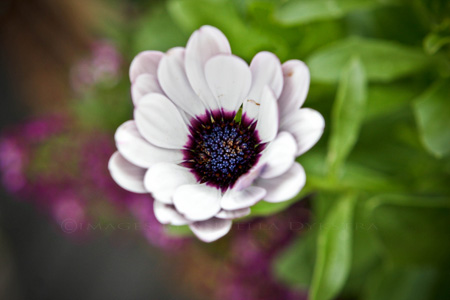 I hate to beat a dead horse (Truly. Because how cruel would that be?) but I am being sucked into the undertow with all of the work that I have going on right now. I keep vacillating between the comfort that I am able to provide for my family and the frustration that I am not able to provide for me.
There were so many years where I reveled in my career and where it took me. At how much I had accomplished at a young age. I worked hard for the initials that I get to throw behind my name and take great pride in the doors they have opened, the opportunities they have given me, the salary they allow they me to earn. Who doesn't like to make a good income?
In the past few years I have broken out of my analytical cocoon to embrace the creative side of myself. I take a plethora of photographs, I write words both online and on paper. I kept a daily journal for the first twenty-five years of my life and while the online forum has been nothing short of phenomenal, I have loved getting back to my roots and putting the pen to paper. There is something about a really great pen coupled with the smell of paper that makes my heart do a little skip.
The recent mixture of overworked exhaustion and fall melancholy has had my panties all tied up in a knot.
Am I glad that I can provide for my family in this economy? Yes.
Does spending hours doing work that is completely business and absolutely not creative make me happy? Not so much.
If you were to ask me what makes me happy I would not hesitate to respond with my truth: Taking and editing photos and writing down the words that bounce between my ears. However. Does shooting my camera and throwing my words down pay our monthly bills? A big, fat, NO.
The thing is, I really do not care if photos and words pay the bills. They are a part of me and a means for me to express myself. The work that I do is a means to provide for my family, yes, but it also allows me to buy the equipment I need to allow me to be creative. I "get to" exercise my analytical side for work which then allows me the freedom to exercise my creativity in my free time.
However.
That free time has been elusive.
I tell myself that I will do what I love when work is done. I then have one more email to answer, one more report to write, one more exercise to review. Before I know it it is far past my bedtime and my eyes will no longer stay open. I go to bed with a heavy heart and a head full of words that are fighting to be released. They bounce up, down, side to side and have nowhere to go.
Days upon days go by and the words keep building. I pick up my camera and realize that she hasn't been fired in seven days. Part of me is relieved because I do not have the time to deal with her photo babies but a larger part of me is sad because how did I let seven days go by?
I know in my head that the words and the photos need to wait, just as I myself need to wait.
I don't want to wait.
So here I sit.
Working, waiting, wondering.
Where do I go from here?
comment via Facebook
comments