When our kids were little, friends and family would ask what to buy them for their birthdays and we'd base our answers on what we'd seen them excited about. Now that our kids are older, they will write out their lists for us. They know that the list is suggestion only — they will not get everything they ask for — but they are encouraged to write down everything they would be excited to receive on their birthdays. I am blown away every time by how I knew what would be on the list, and how some of the things have never been discussed but is on their List.
This is Emily's List for this year.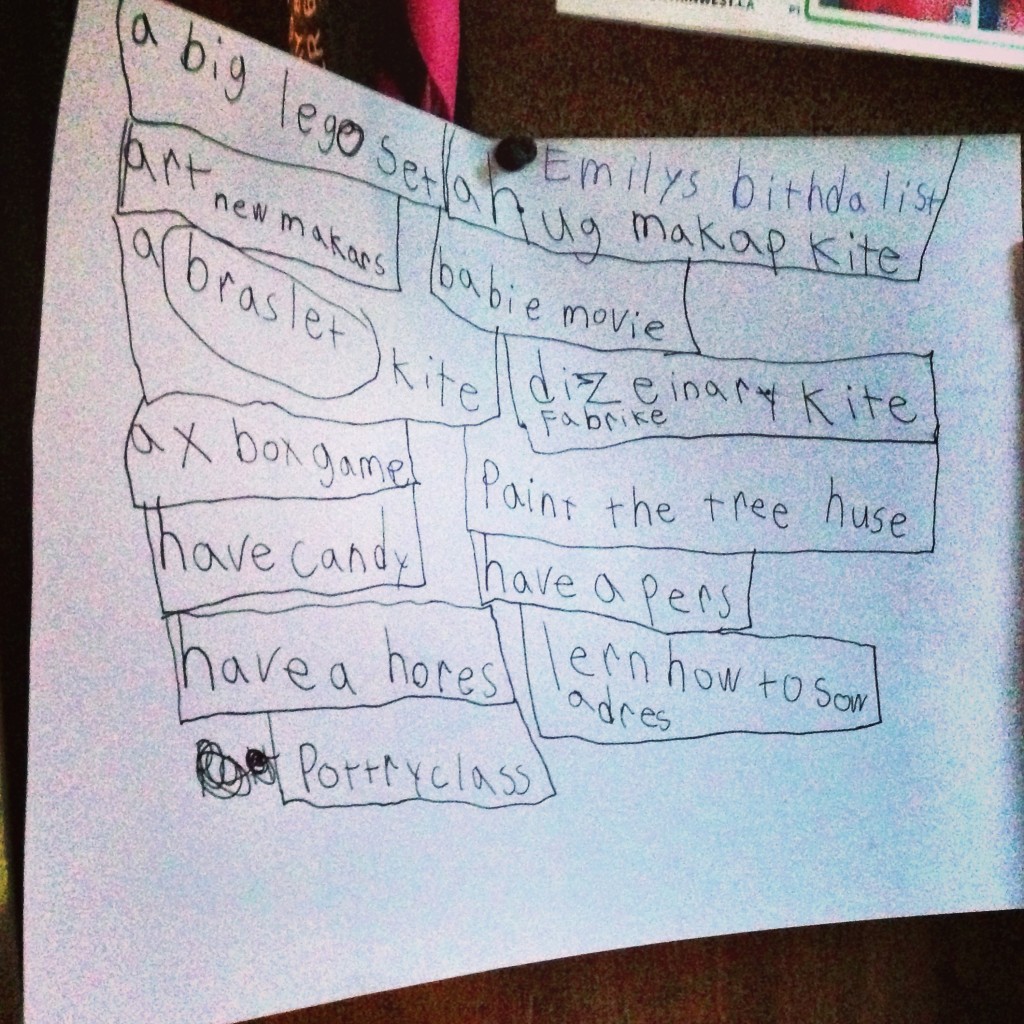 So much awesome, in an 8 x 11 page.
(See also: Pudding.)
I'm not about spoiling my kids, but list such as these make me want to spoil them completely rotten, because they're just writing down their dreams. Who am I to deny their dreams?
comment via Facebook
comments