Today was a day full of work (of the paying variety; I have to fund my DC addiction somehow). I sit at the kitchen table which means I'm in the midst of all the chaos excitement. The door to the deck is behind me and I heard Matthew call out that the kids and I should come and see what he found. I turned around to see what he was referring to and quickly lept from my seat to grab my camera.
In hindsight, I believe that what he found is what the Heimlich character from A Bug's Life was based on.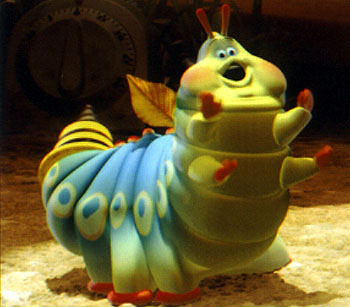 He's so cute and *squishy*
In real life? NOT SO CUTE.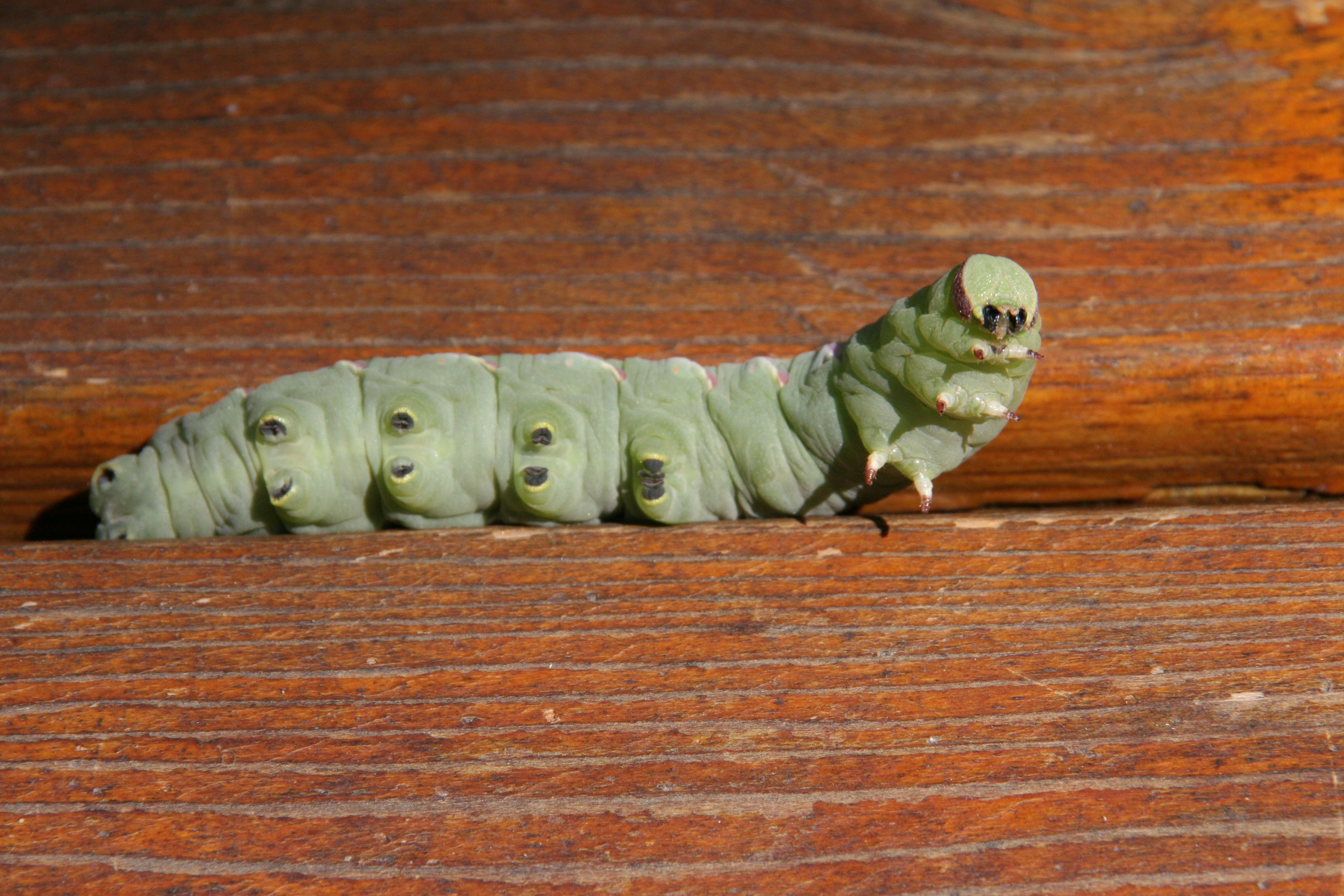 Eeek!
(Sidenote: The close-up shows how badly our deck needs refinishing. We're on it. Poor Emily is getting splinters from her scooching/crawling. It will be sanded and refinished tooty-sweetie.)
This thing was nuts. If you poked it with a stick it would coil up and jab its pointed spikey-thingy (I'm so technical) at you.
That spike was so big it even cast a shadow. See for yourself!
*shudder*
Graham was poking it (gently) with the stick when it grabbed on. Graham was startled, and jumped. The caterpillar flew in the air and I ran screaming like the pansy I am told everyone to remain calm.
I thought I should place something next to the big green monster harmless little caterpillar to give it perspective. I grabbed the closest thing to me.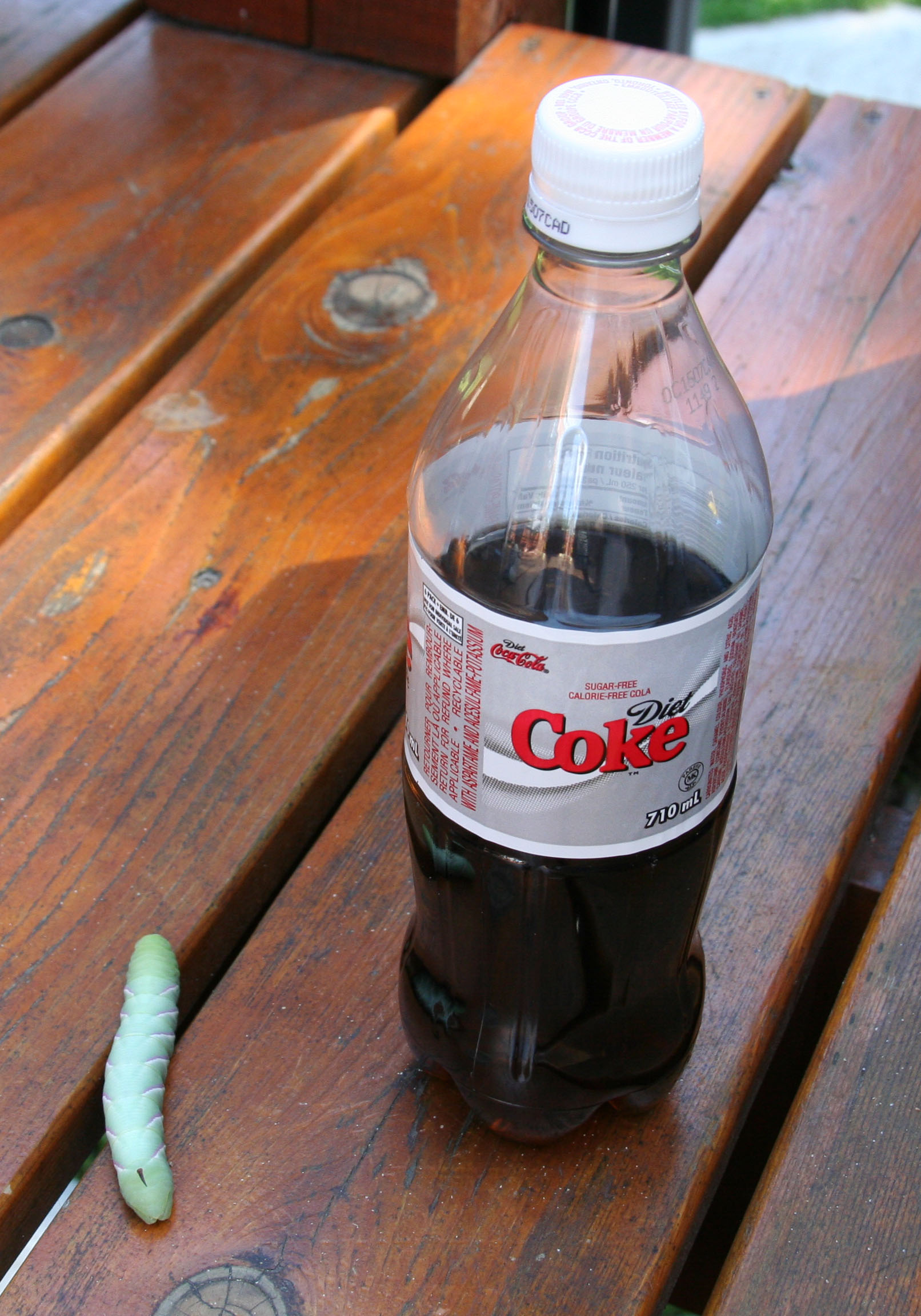 I quickly snapped a few pictures before the crazy beast devoured my precious Diet Coke.
You would think that the Coca-Cola Company was paying me for all the plugging I do. Sadly, they do not.
We moved Sir Heimlich off the deck and onto the grass where he went on to live a happy life…soon to become a beautiful butterfly.
The truth?
He inched over to the pond, slipped in and drowned.
Graham dug him out and flung him onto the grass. We later found him oozing black innards and he was being eaten by ants and wasps. I'll spare you the photos (Yes, I took photos).
Life in the sticks…never a dull moment. And way too many bugs for my liking.
comment via Facebook
comments