We're still here! Today is our last (and final)(FINALLY) day and then we head home. We're still having fun but I'm looking forward to sleeping in my own bed and eating my own food and not walking five hundred miles a day. We have a bit of time before the park opens and so I thought I'd throw up a few photos. I haven't had the time (or the energy) to go through the photos on my Big Camera, but I've been using Instagram as we go and having fun with it. Here are some of my favorites:
Waiting for our shuttle at LAX.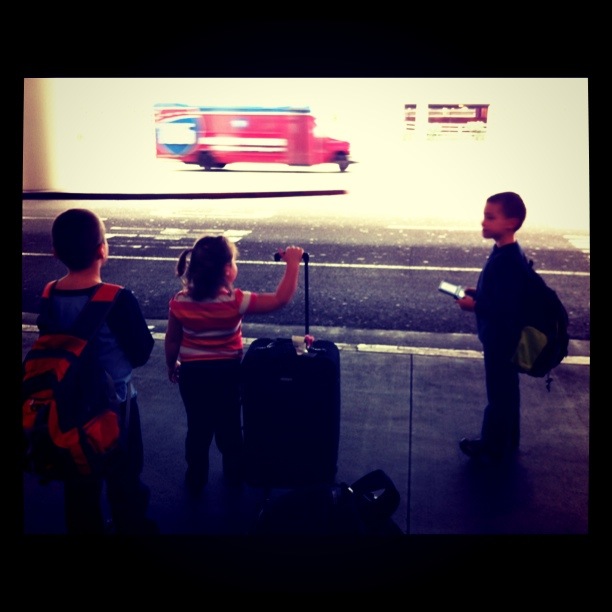 First day at Disneyland!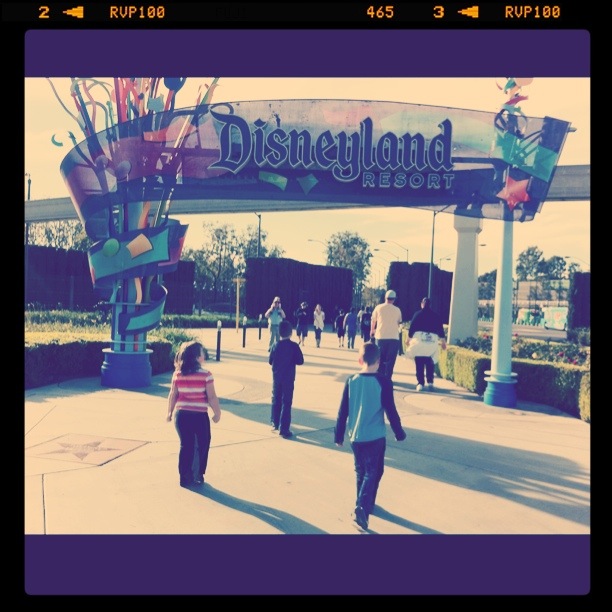 Pink Land!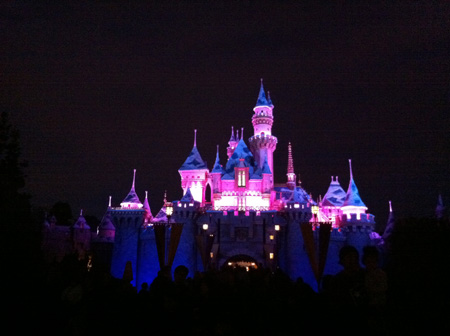 (That's what Emily calls it.)
Looking for Nemo.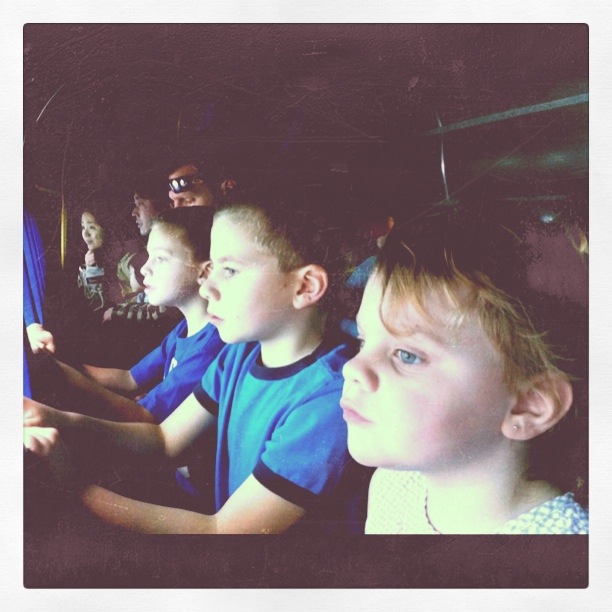 We found him!
Rocking the 3D glasses: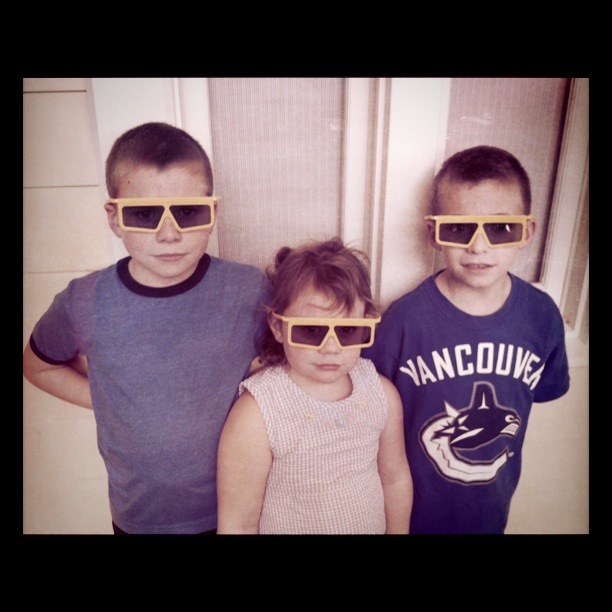 Donkey!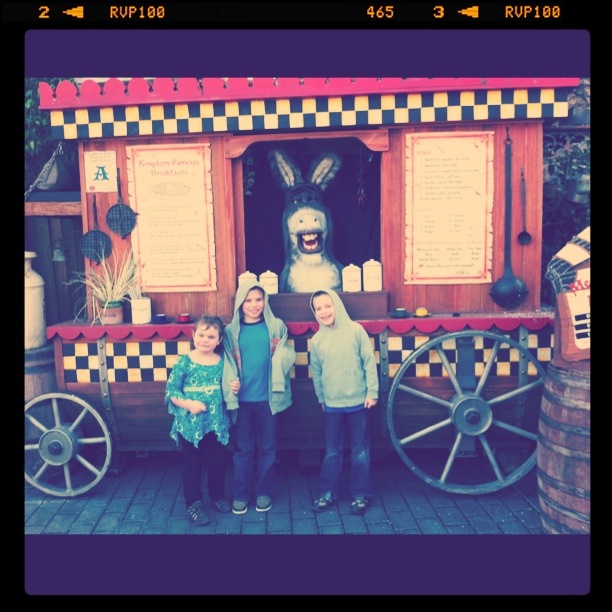 We spent a Day at Universal Studios and Donkey was one of the kids' highlights. "Your name is Graham? Like the cracker!"
We saw the Madagascar Penguins: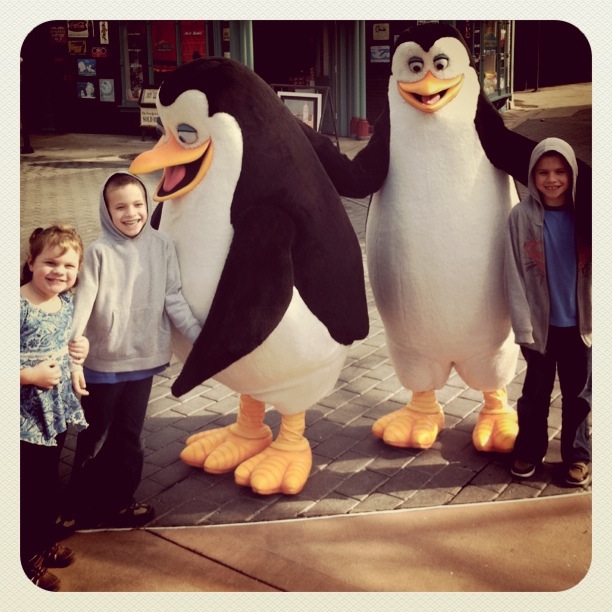 Check out the one next to Nathan. Hee.
This lion is outside our hotel and the kids call him Aslan: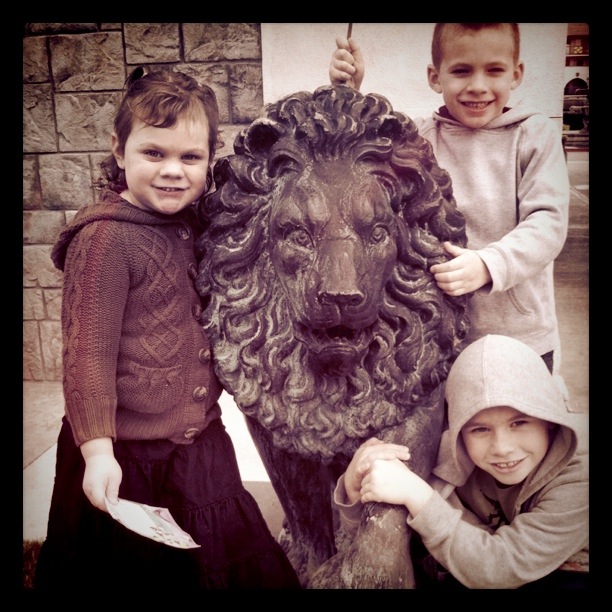 Me and Sarah: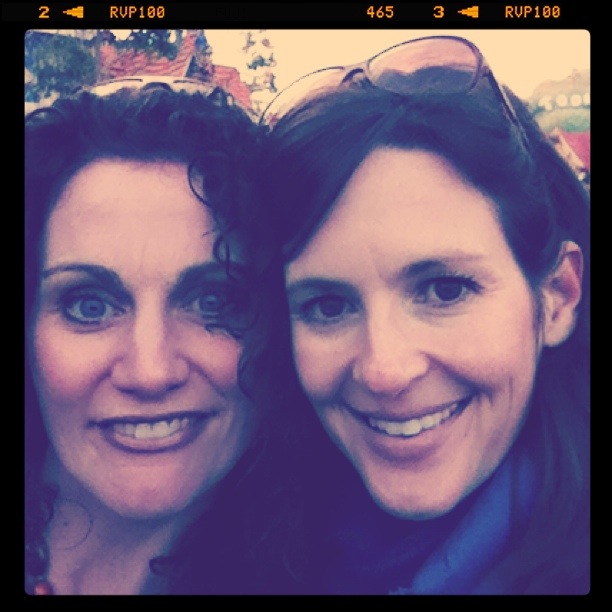 Her family joined mine at the park yesterday – they all finally met! It was too short, but it was a great time. So great, in fact, that Nathan burst into tears when we said goodbye. Him: "I just miss Sarah." Me too, buddy. Me too.
We've been taking in the big rides and loving it.
Splash Mountain: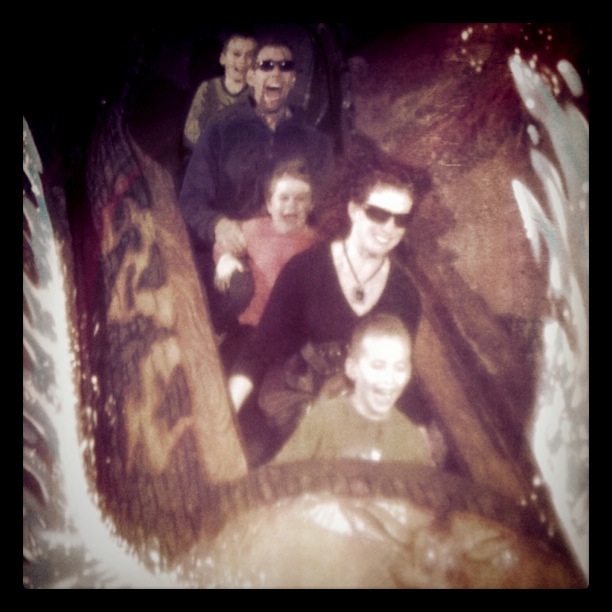 Space Mountain: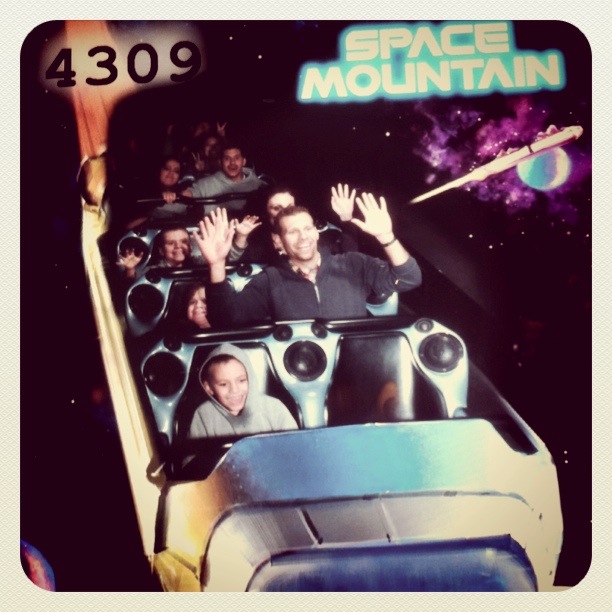 Tower of Terror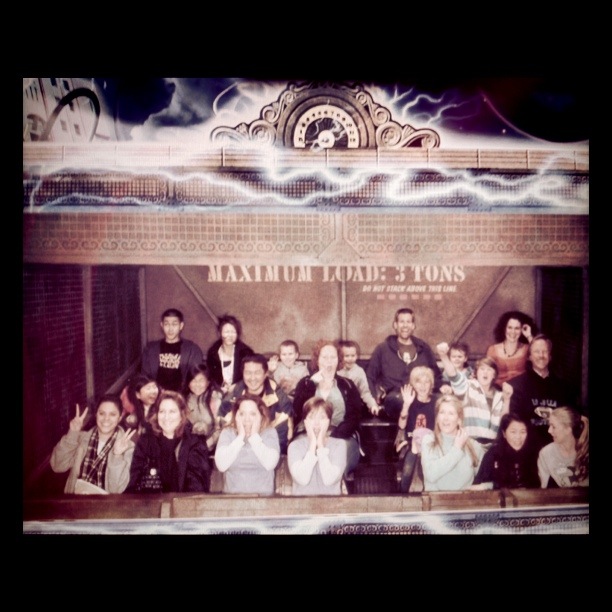 (We're in the back row.)
You'd think that Little Miss Four-Year-Old would be too scared for these rides, but no. She's just like me – she alternates between screaming and laughing like a loon.
There are more that I've posted (and more to come) but we're off to cram all of our favorite rides into our last day. Have a great week, friends. See you when we get back.
comment via Facebook
comments