Summer is usually pretty quiet around these parts, because summer. We spend a lot of time at the beach, and we take trips to see family down at the Coast and do fun things like go to the Vancouver Aquarium. This summer is even busier, because I've decided to completely purge and clean our house. I even created my own hashtag for it:
#deepcleanof2014
(It rhymes!)
Back in June, I walked into the craft room off of our bedroom and was smacked with how far it had fallen from when I first renovated it back in 2006. Then, everywhere I looked, I saw what needed to be done in every room of our house. We have a great house — nay, an AMAZING house — but my eyes were opened to all of the little things that needed to be completed, and all of the big cupboards and closets we have that are filled with stuff, stuff, and more stuff. Stuff we don't use, stuff that's expired, stuff that our kids have outgrown.
(There was a playpen in Emily's closet. My baby turns eight in a few months.)
I tackled my bedroom first, and now when I walk into it it feels like my haven, as opposed to a pit of despair it had become. I finished the craft room a week ago, and it makes me happy to look at.
Before: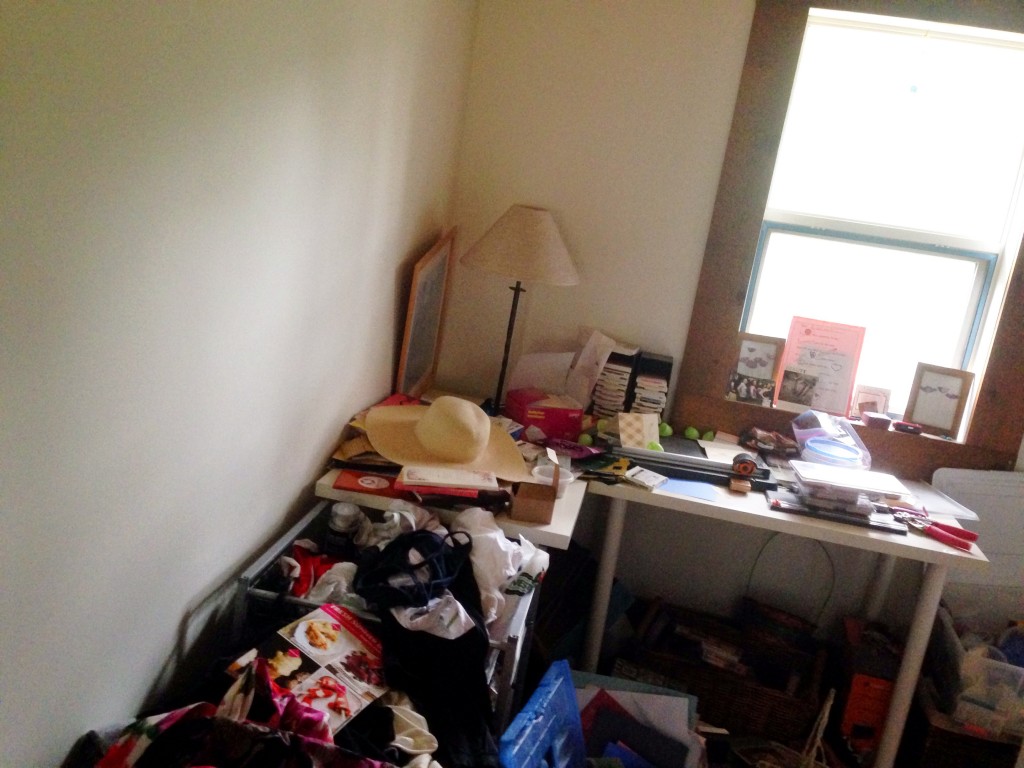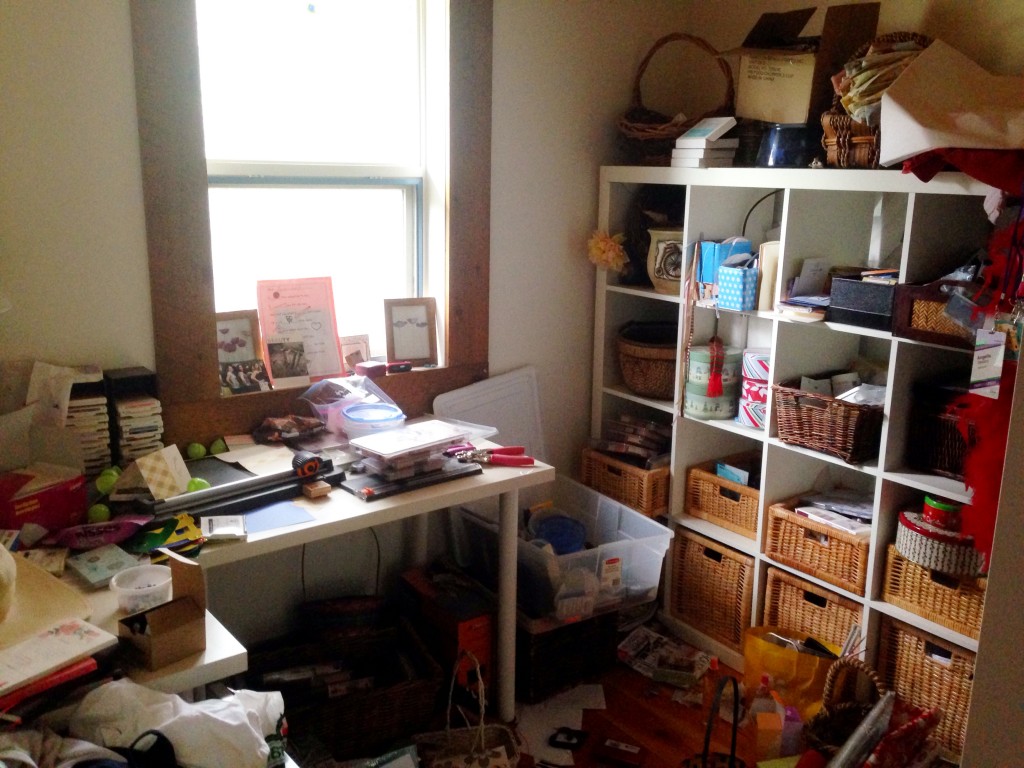 After: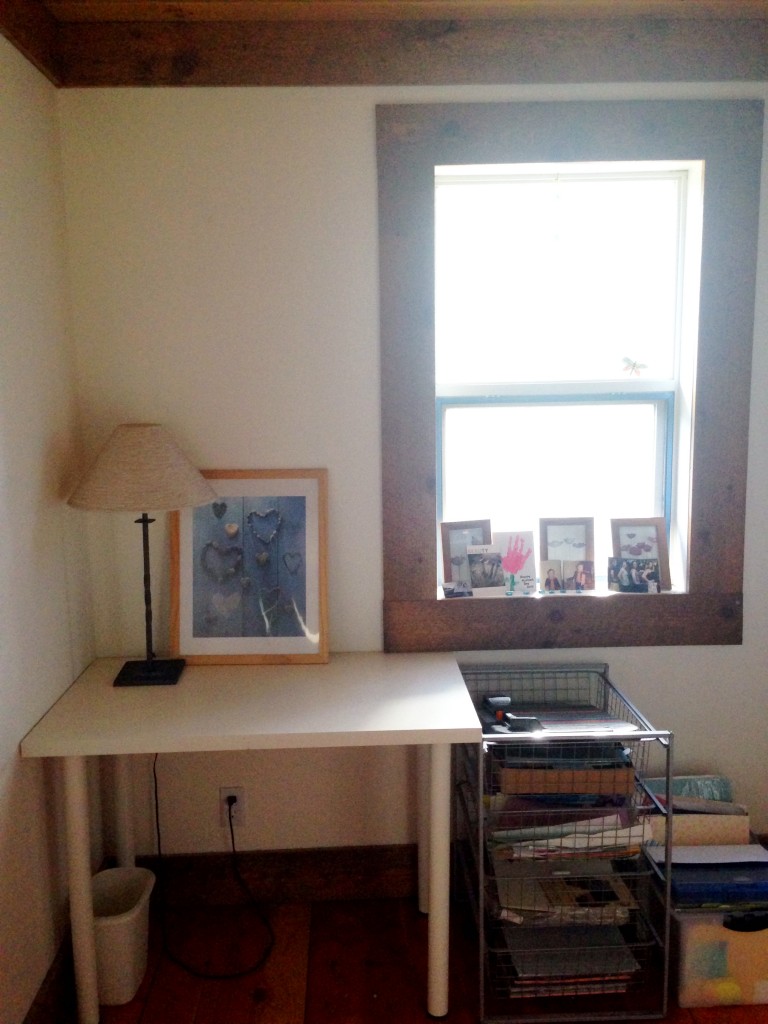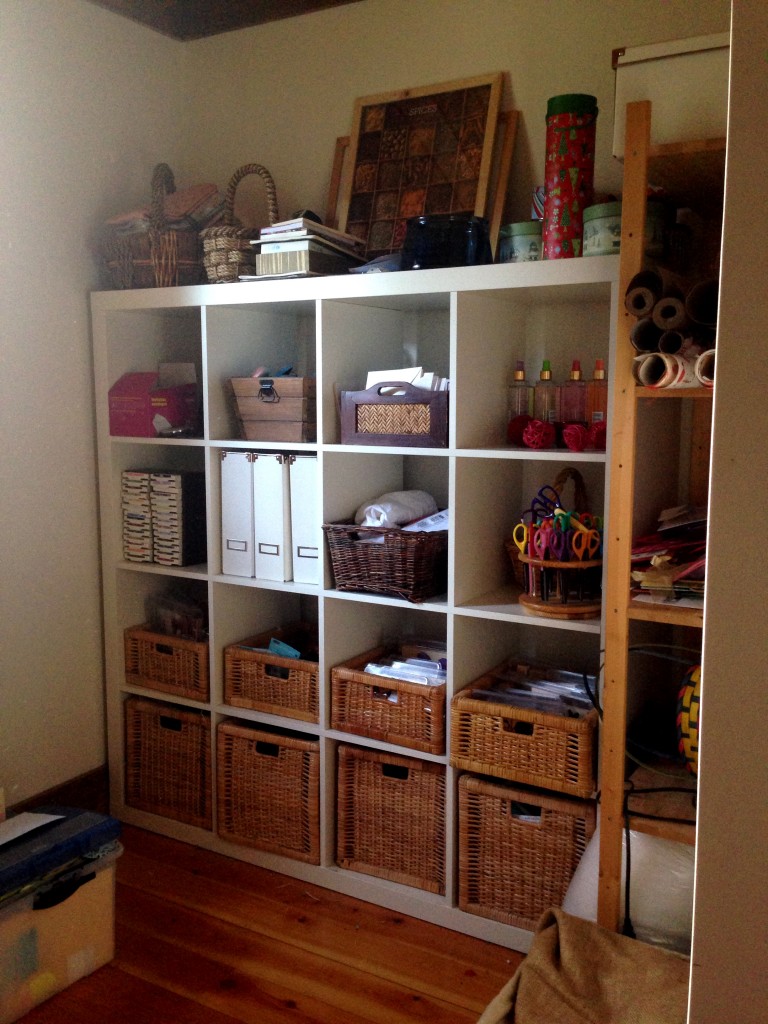 We've done the kids' rooms, and last night Graham (He loves to clean!) helped me with my walk-in closet. Here he is, folding his Dad's clothes: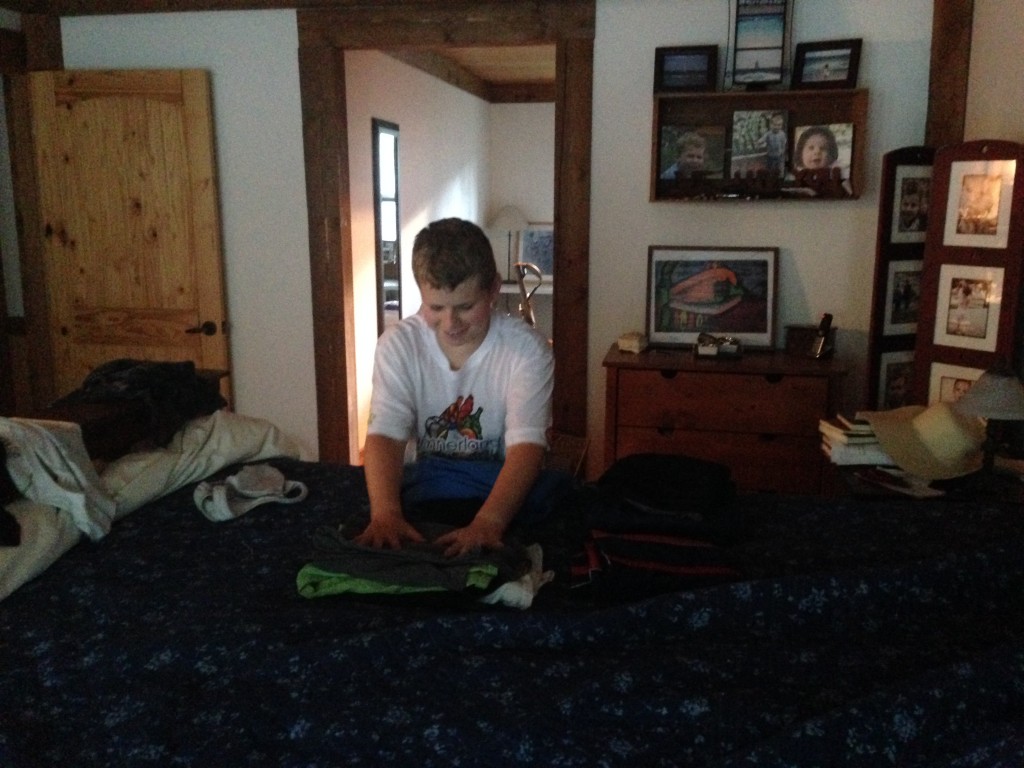 He is REALLY GOOD at folding. Who knew?
I have a huge pile of clothes for my friends to go through, and what they don't take will be dropped off at the thrift store. I also cleaned out the large closet in my en suite bathroom, and now my entire space upstairs makes me so very happy.
We hired a group of friends and family (Payment is a case of beer each, plus lunch and snacks) to come tomorrow and do a bunch of finishing touches that just never ever happened.
I feel lighter and lighter with each room that is conquered and it's the best feeling ever.
(This post is not sponsored in any way. Blissdom Canada is having a #ThisIsBliss contest and the first thing that came to mind was how I'm feeling about my home, so it prompted me to sit down and finally start documenting what's happening over here with the #deepcleanof2014.)
Now if you'll excuse me, I have a cold room in the basement that needs to be purged and scoured clean.
comment via Facebook
comments