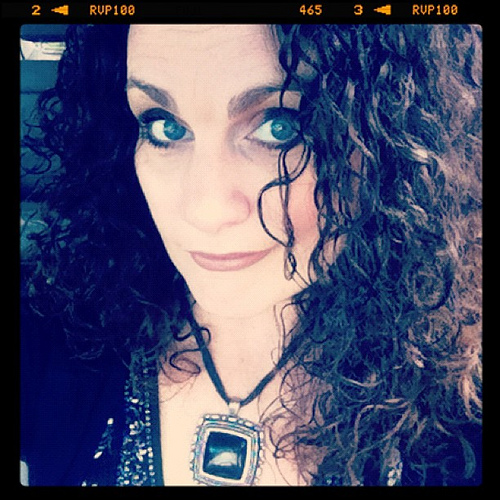 I am pretty particular about names, especially for those people related to me.
Matthew is Matthew, unless he's Matt (work, friends, etc.)
Graham is Graham, unless I call him Gramillion, which I have been doing recently for no reason whatsoever. G-Force makes an appearance every once in awhile as well.
Nathan is Nathan, not Nate. Never ever. Though he has been know to sign himself in at Sunday school as 'Nate Dawg.' Because of course.
Emily is Emily, not Em. She's not Dame Judy Dench (though we love her).
As for me, I am Angella.  Anything short of that seems too familiar. Ange is completely acceptable if you are a friend of mine.  To introduce me as Ange to someone new is completely unacceptable. To call me Angie means that you are a horrible person who probably kicks kittens for fun. That's not my name.
Do you know what else isn't my name? The pronunciation you probably hear in your head when you see my name in writing.
ANgella.
Christmas came early for Matthew yesterday and I brought home an iPhone 5 for him. His previous phone was an iPhone 3 (Not even a 3s!) and it was TIME. He spent some time after dinner setting up the phone and then decided to get to know Siri.
Him: "Siri, my wife is ANgella."
Siri: "I don't see a contact with that name."
He chatted with her some more, and they found my contact information.
Siri: "Oh, you mean AngELLA?"
My mind was blown. It still is. You see, the "correct" pronunciation of my name in AngELLA (Think 'Ella', with a soft 'Ang' in front of it.) It sounds … pretentious to me, so I've always introduced myself as ANGella. But Siri! She KNEW. And Matthew has to pronounce it correctly or she won't text/email me for him and I feel so ridiculously geeked out. And kind of fancy. I don't even know why. Maybe because that's my name?
That's my name.
I don't know why I've always gone with ANgella (People pleaser?)(LIKELY), but I'm not sure that I can introduce myself as AngELLA without bursting into laughter.
Maybe one day.
comment via Facebook
comments