It is no secret that I have been feeling overworked and stressed out. I would link to posts on the topic, but all you need to do is read my archives for the past, oh, FOUR YEARS OR SO.
Now that I am done working in an office (for the time being) and back to doing contract work from home I was able to resume my weekly play date with Amanda and Tamara. Our kids are finally to the point where they can play for extended periods of time without maiming each other, which means that us Moms actually have a chance to talk. Amanda informed us that the winery across the road from her was having a "do" on Saturday afternoon. Her husband Steve's brother's girlfriend (Take a moment to let that sink in) would be performing there. For a small fee we could sit on a patio while sipping fine wine and eating tasty appetizers. An added bonus would be some stellar live music.
SIGN ME UP.
Even though the kids have been ill, I was not ready to bail on this afternoon. I had spent many a late night working so that I could be caught up and be able to sit on the winery's patio with no guilt whatsoever. The kids had halted the spewing and were happy to stay at home. We were off!
Upon arriving at Amanda and Steve's we found out that two other couples whom we adore were joining us. We all walked up to the winery, grabbed a glass of vino, and found a table. I had originally been bummed that the sun was not shining in full force but the amount of rays peeking out of the clouds made the temperature absolutely perfect.
Of course, we took photos.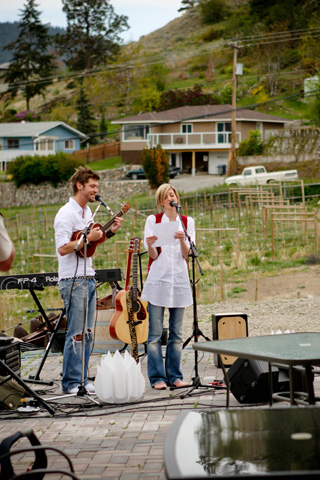 Laurell is Steve's brother's girlfriend (as I mentioned above) and is AMAZING. Andrew is pretty fantastic as well. This is the one duet that they did; it was a cover of Jason Mraz's "Lucky." 'Twas awesome.
Here's Amanda rocking her Canon.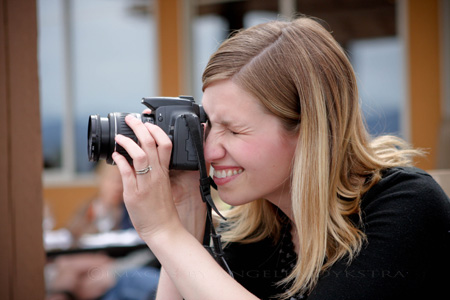 She caught a bunch of candids of me and I'm a little frightened to see them. She was giggling to herself so I can only imagine how fantastic I look in them.
Speaking of those Browns, here are a few:
Amanda and Steve.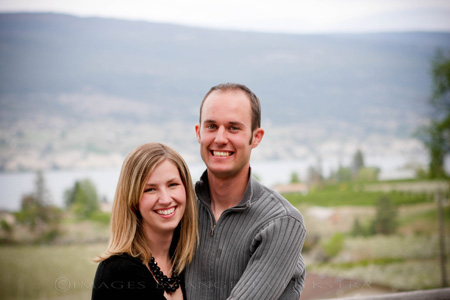 Baby Jolie and her Daddy: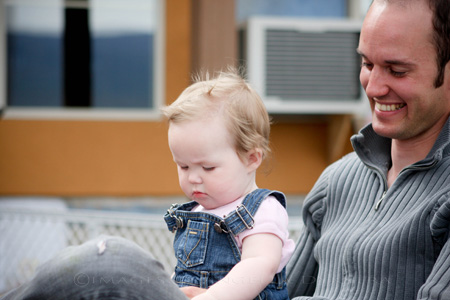 Our friends Brad and Steph: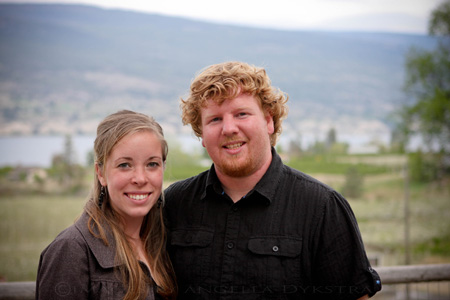 Pretend that there is a photo of Jason and Erin…
RIGHT HERE.
I was too busy talking/drinking wine/eating appies to actually capture a photo. They are adorable; trust me on this.
I coerced my husband into having his photo taken with me and had Steph do the dirty deed: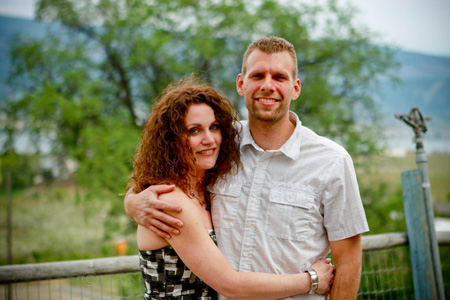 Um, since when did I become a redhead? I mean, I like it, I just didn't realize it was so RED.
Amanda and I thought we'd do a "saucy"pose.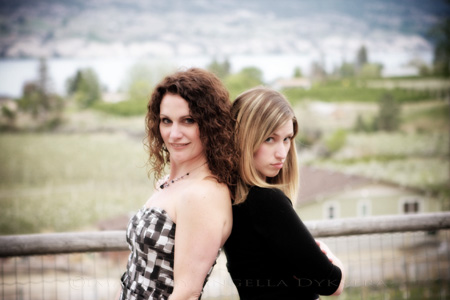 She rocked it (per usual); I look constipated (per usual).
We opted for a nice one.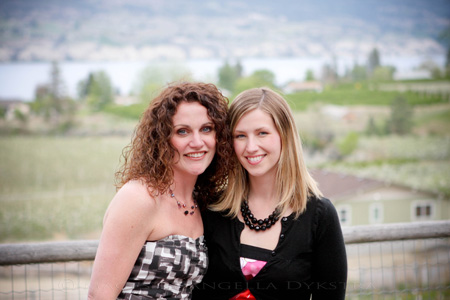 Better.
Towards the end Laurell called up her boyfriend to play percussion for her.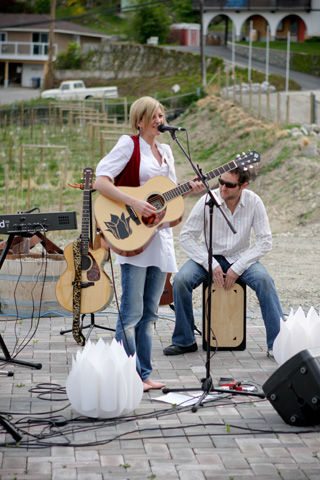 Aren't they cute?
Then, before we knew it, THIS happened.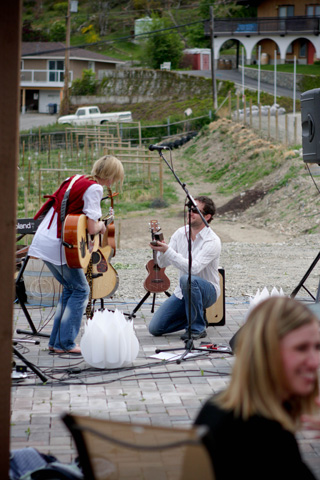 I have never witnessed marriage proposal before.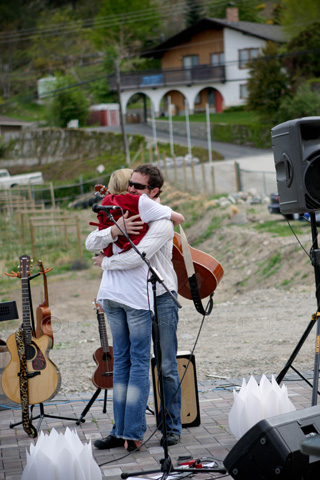 I got all weepy and such. I am such a sap.
I have to say that it was an absolutely perfect afternoon and exactly what I needed in light of this past week. It's amazing how a couple of hours sitting on a patio with good friends and great music can suck the stress right out of your soul. Sunday morning consisted of more vomiting from Miss Emily, along with a downright pissy attitude, but I am still refreshed and recharged from Saturday and have taken it all in stride. Throw in the fact that we spent the bulk of the afternoon outside soaking up the sun and I'm feeling fan-freaking-tastic. Take that, Universe.
* Laurell. She's on iTunes as well, and just recorded a new album. Check her out.
comment via Facebook
comments