Nathan and Emily both took up baseball two years ago and loved it. They loved it so much that they played it again this past spring at their respective age levels. Nathan then tried out for the Penticton summer rep team, made it, and they went on to play at Provincials. Nathan is now playing Peewee AA fall ball with the same (amazing) coaches he had this summer and they have some weekend tournaments coming up.
We are officially a baseball family.
I grew up in a hockey family and Matthew was/is a basketball superstar, so this whole baseball thing has been a big learning curve. We're catching on, with the help of our young baseball fanatics. Every Blue Jays game is on our big screen T.V. with all three of our kids completely engrossed in it. (Graham may not have picked up the same love of playing baseball, but he sure does love watching it and cheering on the Jays.)
During one of the Jays games, we decided to look up when they next played in Seattle. Flying the five of us across the country to Toronto is more expensive than taking our family to Mexico, but Seattle is close enough for us to drive to. We took in a Jays/Mariners game last year and it was more than worth the drive down to see them. There were three games scheduled for this September, with the second game being at night and the third game being held during the next day. Two games and only one night's cost of staying at a hotel? SOLD.
If you followed along on Instagram or Facebook, this is old news, but here are some photo highlights from the trip: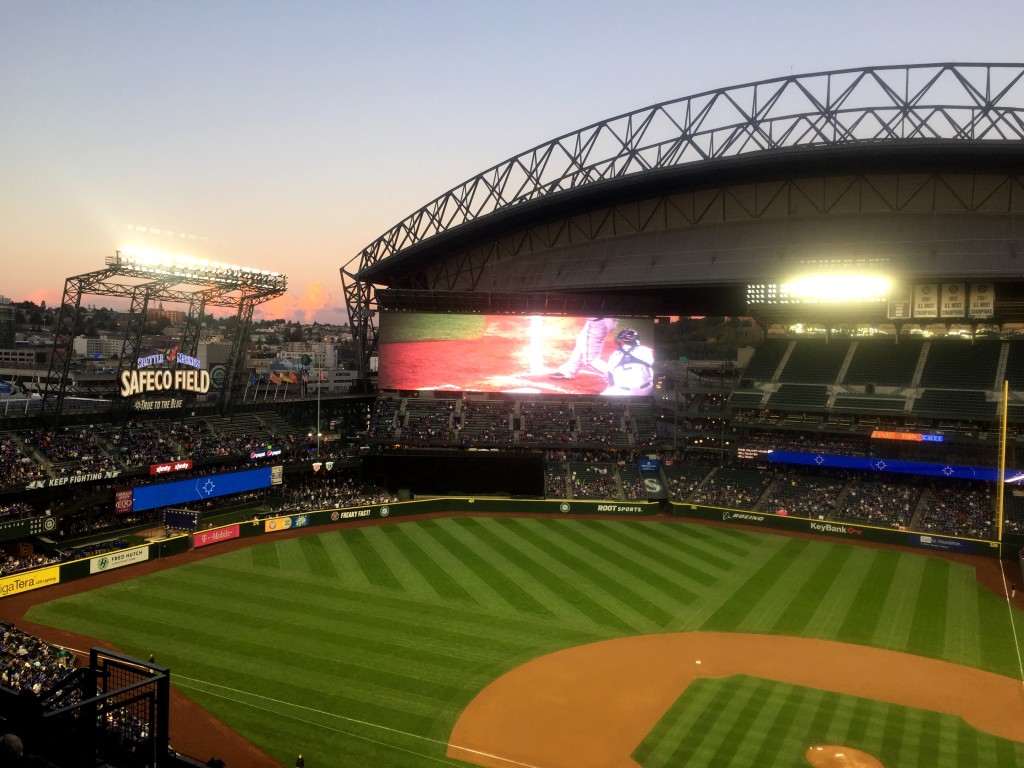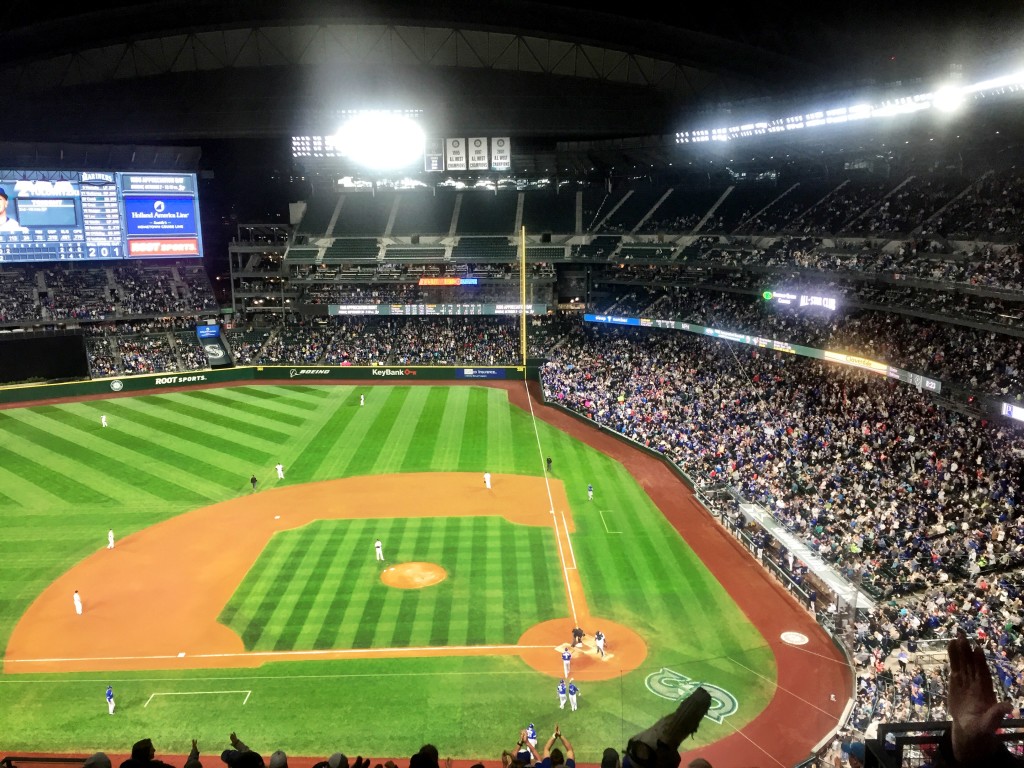 If you get to the stadium when they open the gates, you can run down to centre field and watch the teams practice. If there's batting practice, kids can collect the stray baseballs. There wasn't batting practice before the day game, but after warming up, a number of the players walked along and gave autographs.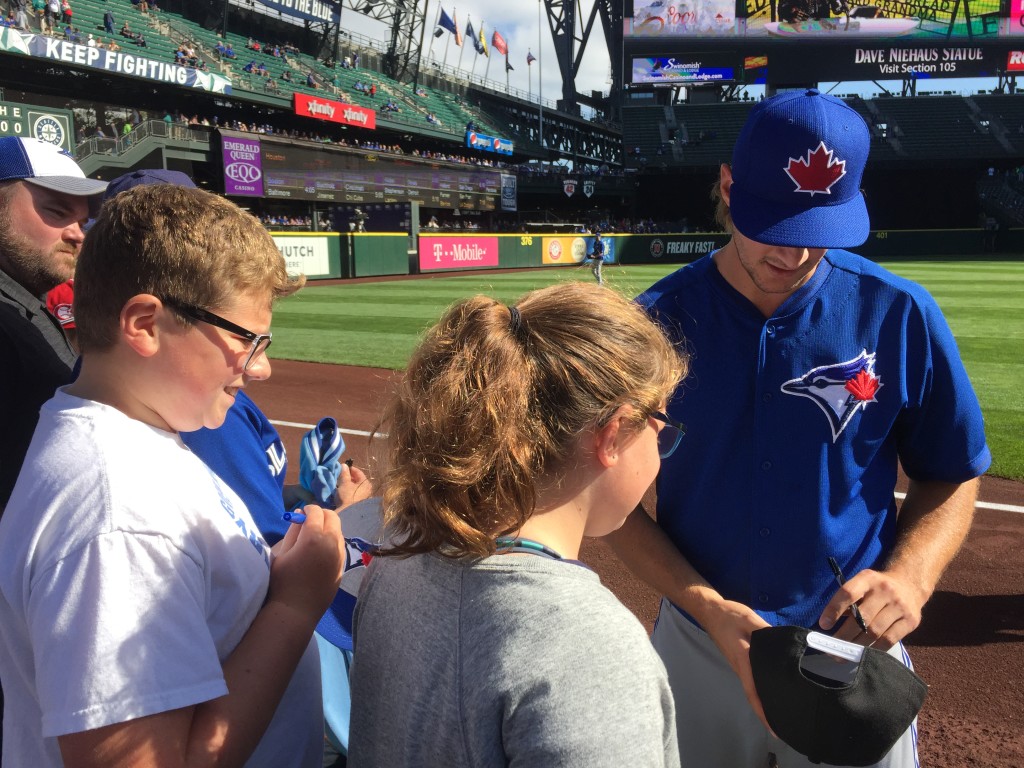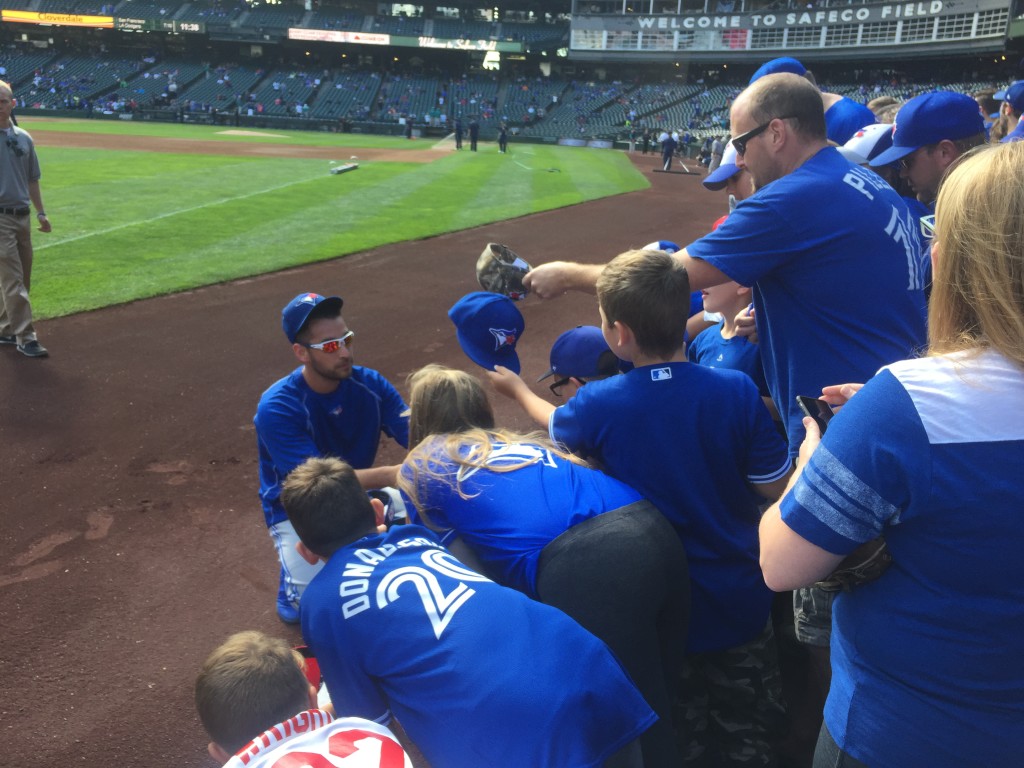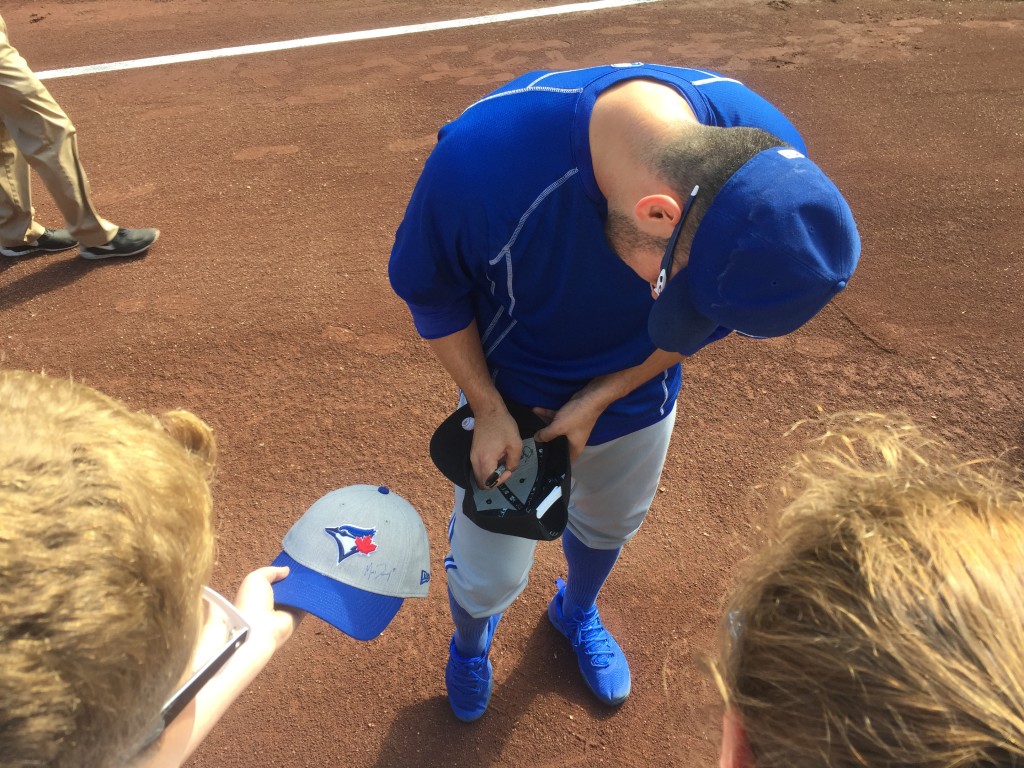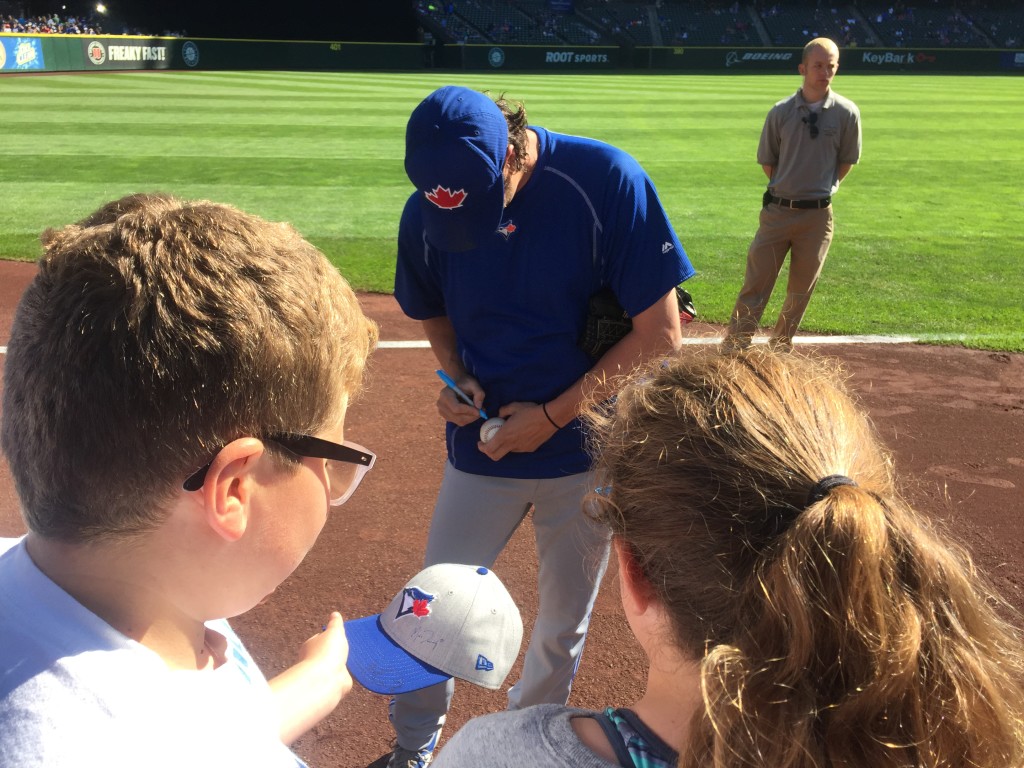 To say that my kids were thrilled is a gross understatement.
(I got a text from my Uncle Tim as we were driving home that he saw me on the highlight reel standing behind the kids as they got their autographs. Neat.)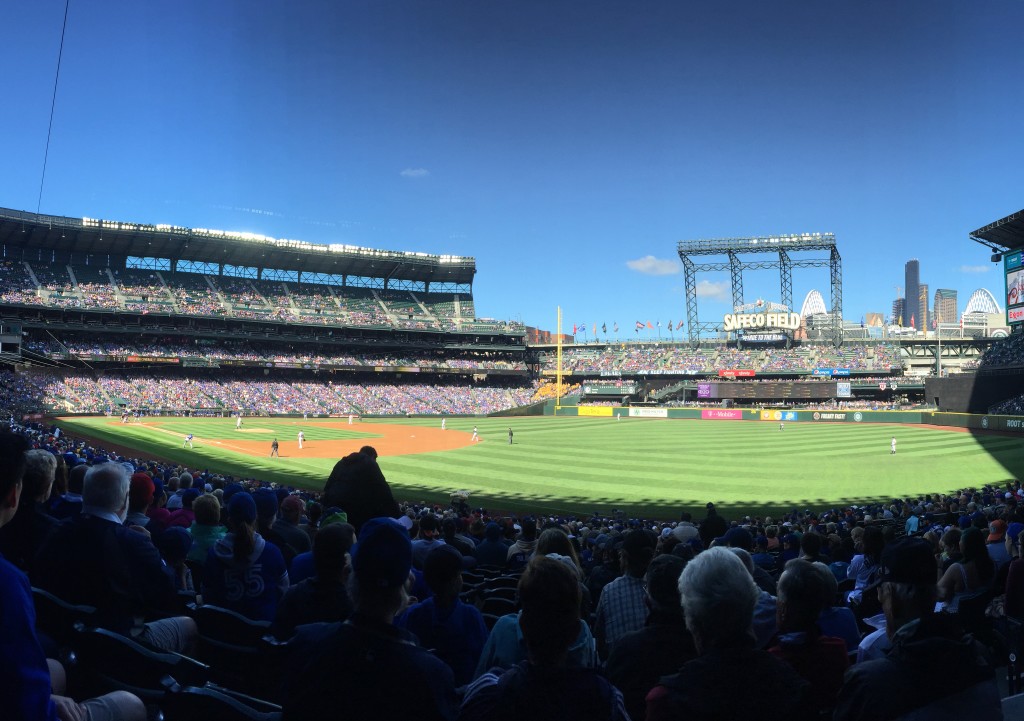 It was a very quick trip: We were away from home for exactly 39 hours, took in two baseball games and managed about eight hours of sleep on Tuesday night. Having teens/preteens may have its challenging times (emotionally), but travelling with them is a billion times easier than when they were wee. We all had the best time and this is looking to be the second annual of many more annual trips for our family to cheer on our favorite ball team in person.
comment via Facebook
comments