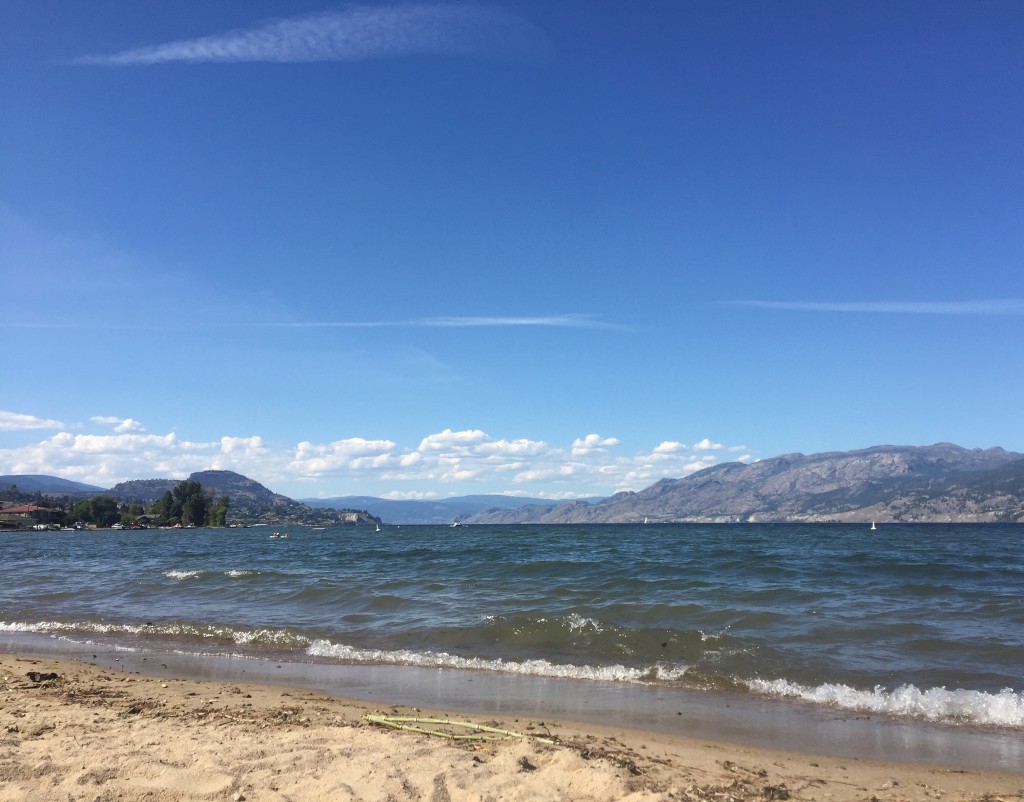 If you're friends with me on Facebook or follow me on Instagram, you've seen a pretty repetitive feed of blue skies and water. I'm working shorter hours for the summer so that I can take the kids to the beach. It means that less money is going into my bank account, but it also means that less money is going out to pay for things like camps and whatnot to keep the I'm Bored complaints at bay. Bonus: I get to go to the beach and read books/flip through magazines while my kids frolic in the water. Everybody wins.
We had talked about whether we should go on a family vacation somewhere, but we live in the Okanagan for crying out loud. It's where people from all over B.C. and Alberta come to spend their summer holidays. Why would we leave? Plus, we have Apex to go to if we want to escape the heat (Higher altitude) and take a break from our daily return at home.
The kids have embraced summer as well and are at the stage where they sleep over at friends' houses or friends sleep over here and I can have a Suburban full of beach bums, or I can be down to only one of my own beach bums to hang out with. That happened today, with Graham and Nathan out with their respective friends. Emily and I took the opportunity to rent a couple of stand up paddle boards for an hour and get out on the lake.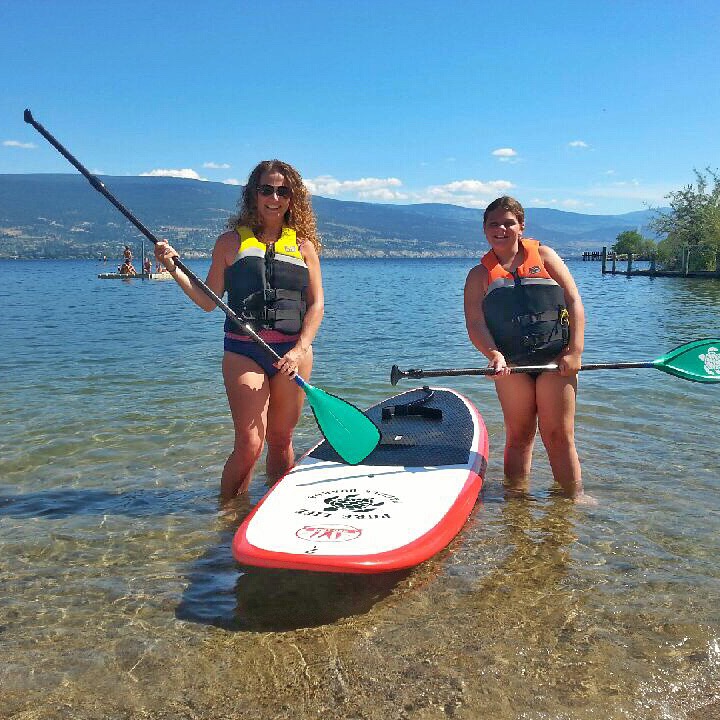 So fun.
Happy! August, friends. Soak it up before September comes and lazy days are just a distant memory.
comment via Facebook
comments