I know.
It is the fourth of JUU-LYY in the US of A.  Such a great time to revive Foto Friday.  Whenever there is a holiday in the US, the Internet seems to go eerily silent.  This may be due to the fact that a large portion of my readers (and who I read) are from the USA (Happy 4th, friends!). I expect to hit "Publish" and hear…
*Crickets*
However.  I live in CANADA.  Our July long weekend was so three days ago.  Besides, the mutual (Canada and US) July long weekends are a great kick-start to summer.  I think it is high time that I post about the summer photo tips that I have been alluding to lately.
Here goes.
We all know that the best time of day for shooting photos is in the early morning or early evening.  If you did not know that already?  NOW YOU KNOW.
I could get all technical and such and explain about the fact that light is measured in….never mind.  Just trust me.  Early morning and early evening are DA BOMB for lighting.
So what do you do it your finger is itching to take photos and it is the middle of the day?  I might have a suggestion or two.  Hence this post.
The Shade Is Where It's At
A blazing sun may be horrible for photos, but it does provide enough light so that you don't need to bump your ISO so high that you get digital noise (grainy photos).  I like to drag my kids kicking and screaming encourage my kids to play in the shade so that I can get photos of them with some stellar lighting.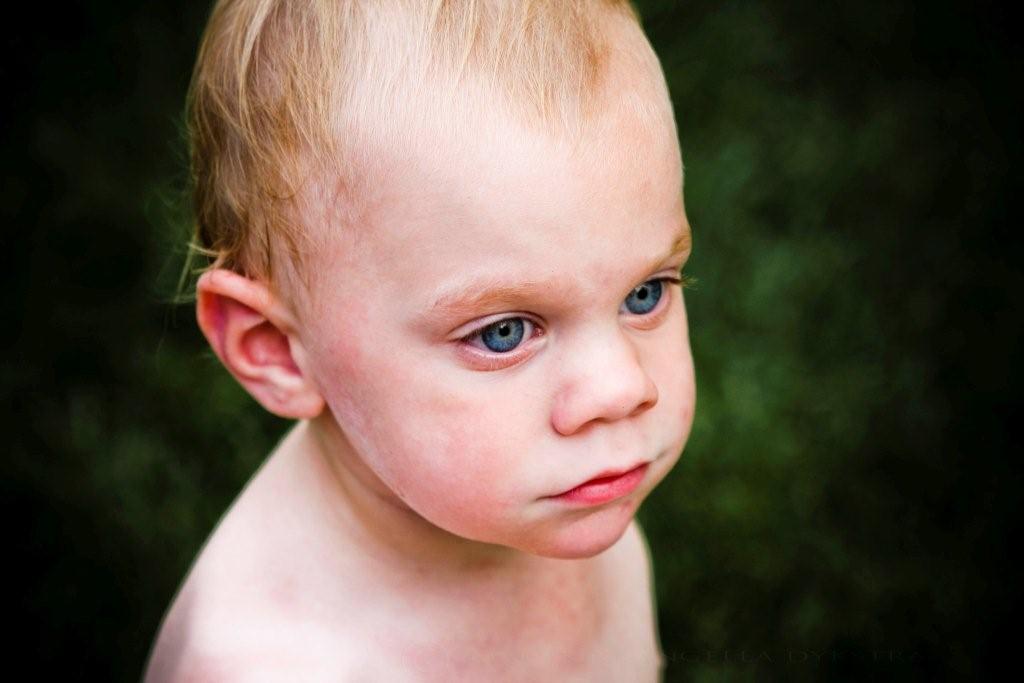 Any shade will do, even the shade of the minivan.
I love the light reflecting in her eyes in that one.
What if you find yourself in the harsh midday sun and want to get snap happy, but there is no shade around?
You Need To Use A Flash
It sounds crazy, right?  I KNOW.  Here is the deal.  The sun is nasty for photos, yes, but there are tricks to use!  I promise!
The main idea behind it is that the sun, while all bright and harsh-like, is not all-encompassing.  It casts great light, but only in one direction.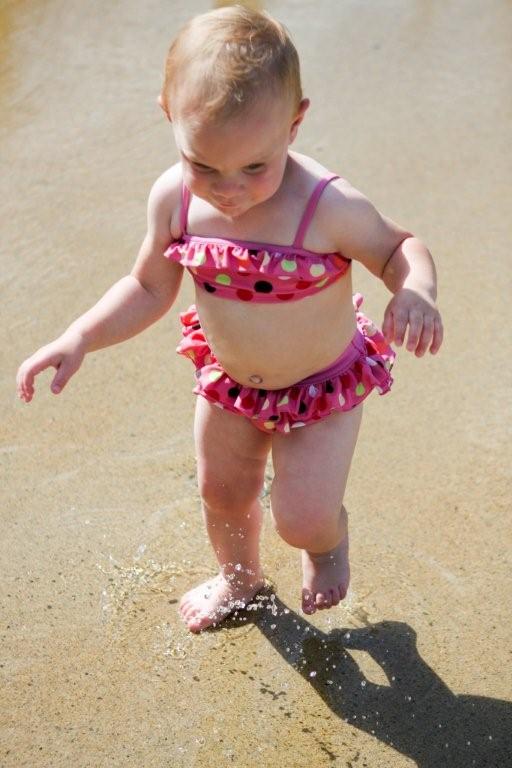 Which leaves us with shadows. That photo is not too extreme, but you get the idea.
When I want to get all fancy-pants, I pull out my external flash and fill the harsh shadows in with light.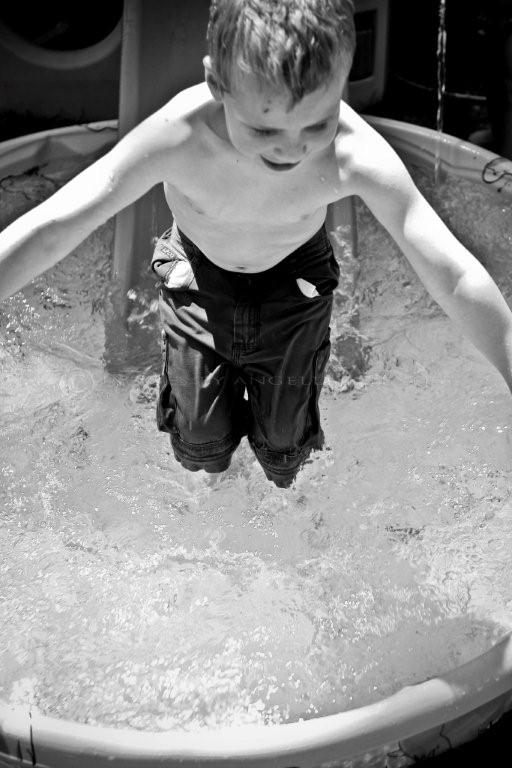 Not everyone can justify spending money on an external flash, so what do you do?  There are options!
Diffuse Your Built-In Flash
The flash that is built into your camera is cheap.  It is extreme, and harsh, and really lame.  STEP AWAY FROM THE FLASH (Until later. Stay tuned).
I will show you what I mean.  I took this photo using my built-in flash.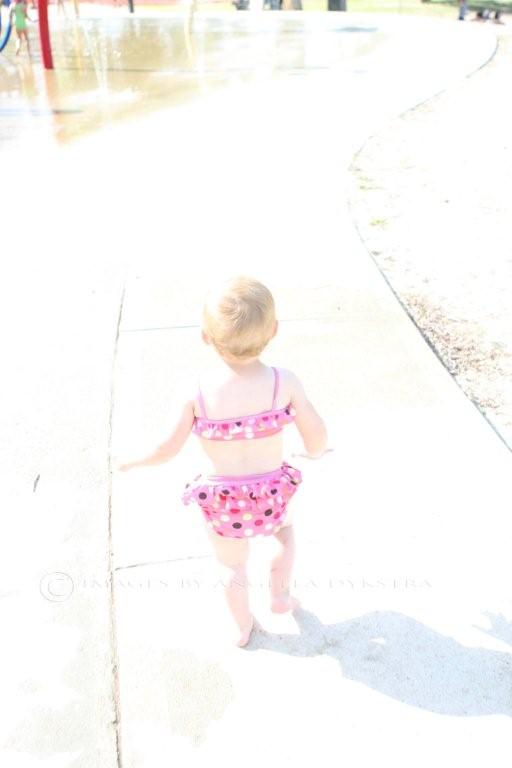 Emily!  Watch out for the nuclear bomb that went off!
You can use a diffuser. (It makes the light not so APOCALYPSE-like.)
Put the sun BEHIND your subjects

People often think that making their subjects face the sun is GOOD.  Because then they are WELL-LIT.
They are also squinty and nasty-looking.  No offense.  I have done the same.
The secret trick is to have your subjects facing you with the sun behind them.  While shooting a wedding two weeks ago, I gave this tip to a mom of a friend of the bride.  We moved the girls 180 degrees and the photo on her point-and-shoot was one hundred percent better.
If you can work it right, you can get a photo without any need for flash.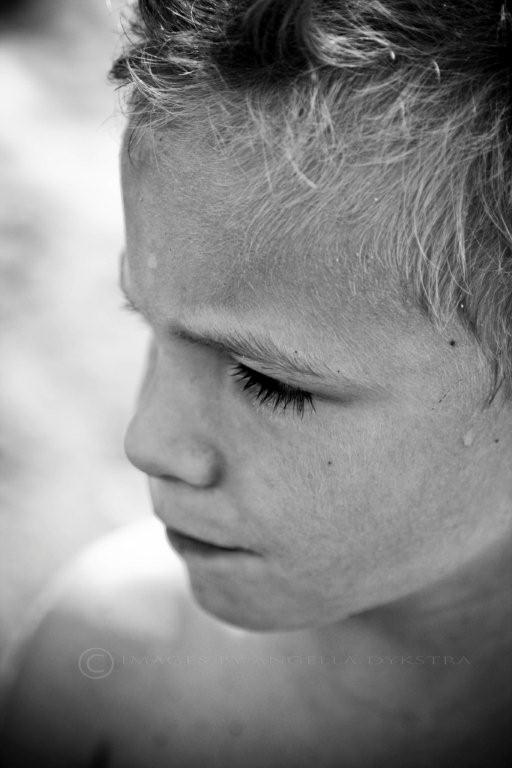 Often, though, you need a flash.  What do you do if you do not have a diffuser?
Zoom From A Distance And Flash Away
I was in the yard with the kids one evening and had not attached my external flash.  I zoomed to 200mm, and tried using the built-in flash.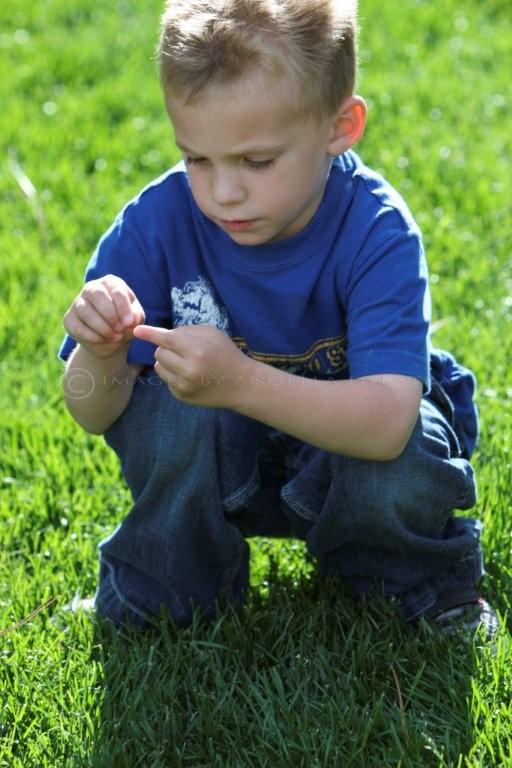 Not too bad, if I do say so myself.  Nathan was far enough away from the camera that the (LAME) built-in flash was not overpowering.
So.
For those of you that skip to the end of long posts (Not that I do that or anything. Heh.), here is a summary:
Shoot in the shade whenever possible.
If there is no shade, the sun should be BEHIND your subject
Use a fill-flash (external), but not the built-in.  Unless;
You have a diffuser, or;
You are far away and are zoomed out in the 200mm range.
Happy summer snapping, folks.  I hope I helped you in some miniscule way.
comment via Facebook
comments