If you are a regular around here, you will have heard me rant on and off for about ten six months of the year that I HATE WINTER (I whine about it far too much to link to any of those posts; you can check out my September to April archives).
Then we went and traipsed off to Mexico, which only fueled my hatred of winter.  Why live somewhere where there is SNOW and ICE and NOT-WARM-NESS, when we could instead move to Mexico/California where there is Sun! And water! And WARMTH?
Summer finally arrived here, and while I have made the occasional complaint about the heat (TOO HOT FOR CLOTHES)(DON'T VISUALIZE THAT), I have been pretty happy that I live in the Land of Summer.
However.
I am at that point in the summer where I am a little tired of it all.  The Sun! And the fun! And the packing up two tons of snacks/drinks/sand toys/towels.  It is tiring.  The sun sucks the energy as it is.  Now add a thirty pound child on one hip and thirty pounds of crap gear on the other, and you can see that by the end of the day, I AM DONE.
A greater issue than the whole tiresome traipsing is the fact that I miss the routine of fall.
I like routine.  I thrive in a routine.  I am a Type A girl – LACK OF ROUTINE MAKES ME CRAZY.  Also, a leetle grumpy.
I am trying to be Little Miss Positive, but it's an uphill battle.  There is no rhyme nor reason to our days.  At some point, we venture to the beach.  We get groceries.  We run errands.  Woo.  NONE OF THIS INVOLVES DITCHING DROPPING MY KIDS OFF AT SCHOOL SO I CAN THINK FOR A MINUTE OR TWO.
Add in the fact that I seem to be stuck making the same seven barbecued meals a week and I am weary of it all.  I keep pulling recipes out of magazines, but when I sit down on Sunday nightss to menu plan, it is all I can do to keep my eyes open. If I could have the weather of summer with the routine of fall, I would live in a perfect world.  I might also have the energy to try a new recipe or five.
The kids are the same as I am.  They are SICK AND TIRED of summer.  Fun, schmun! It's grown old.
It's a daily battle to get them to the beach or water park.  They kick. They scream.  They want NO PART OF IT.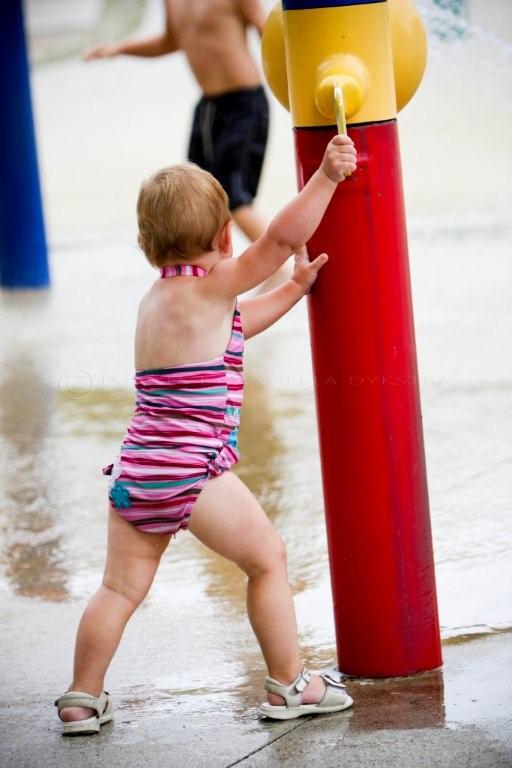 I had to force her to play with that spray gun.  Graham finally listened to me and grabbed one too.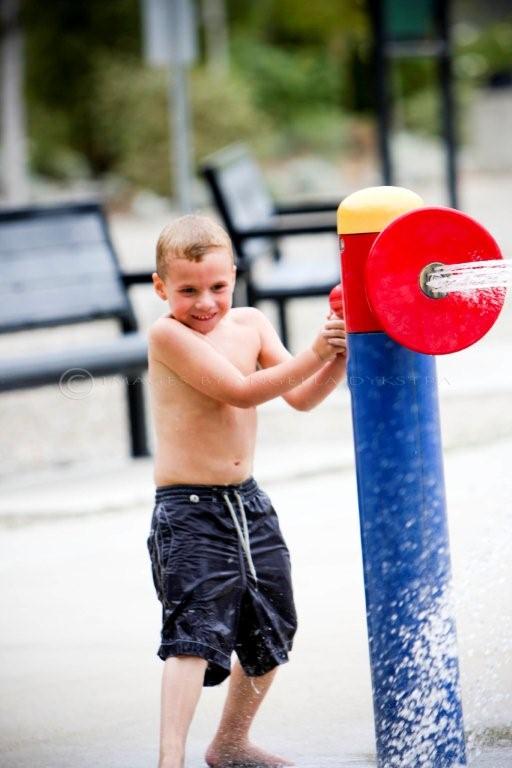 Then he stormed off.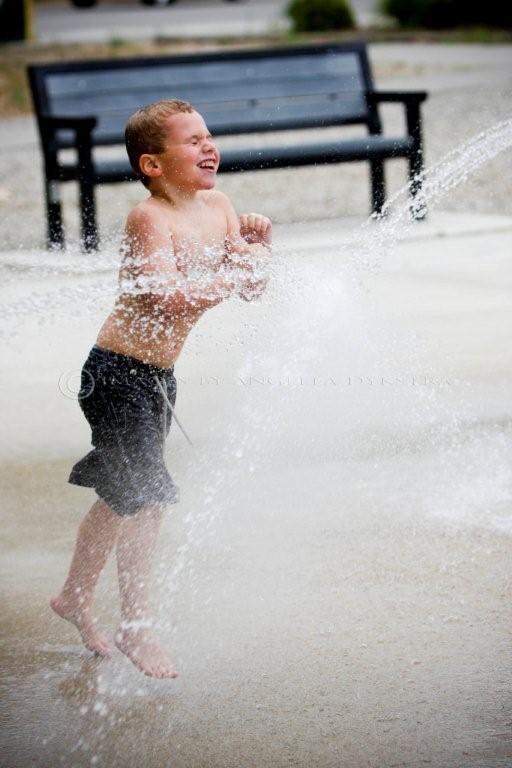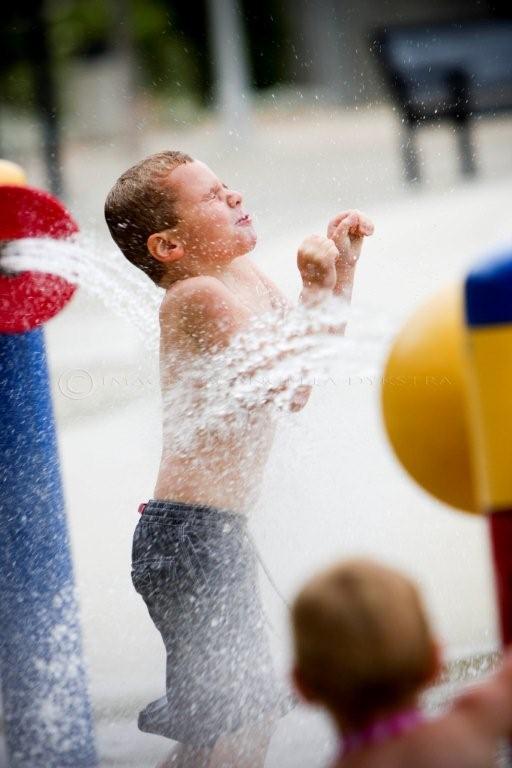 Emily got him GOOD.  She was proud of her bad self.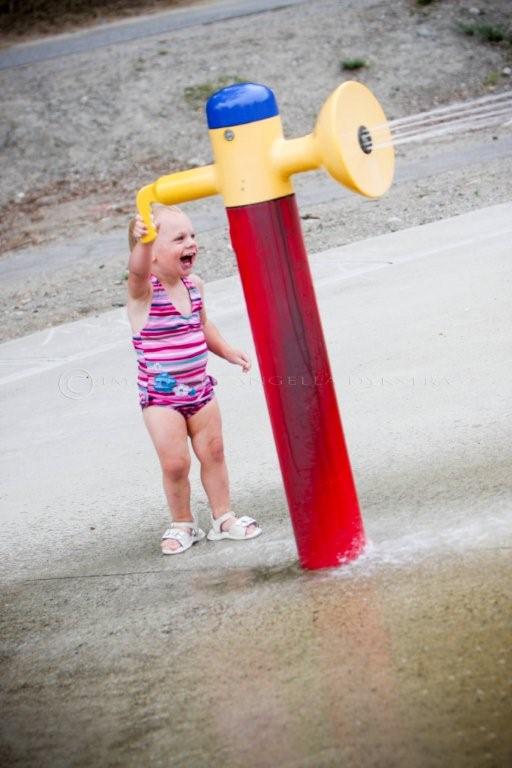 Boy, WAS HE MAD.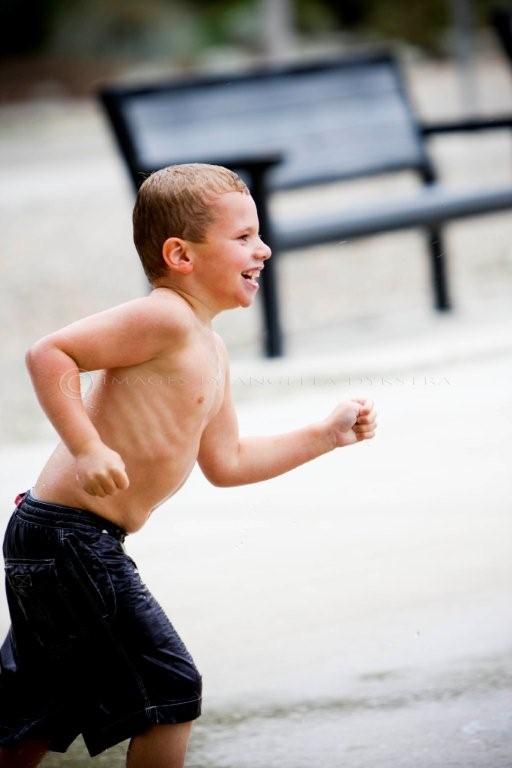 He thought he would do better on the other end of the park where Nathan was hanging out.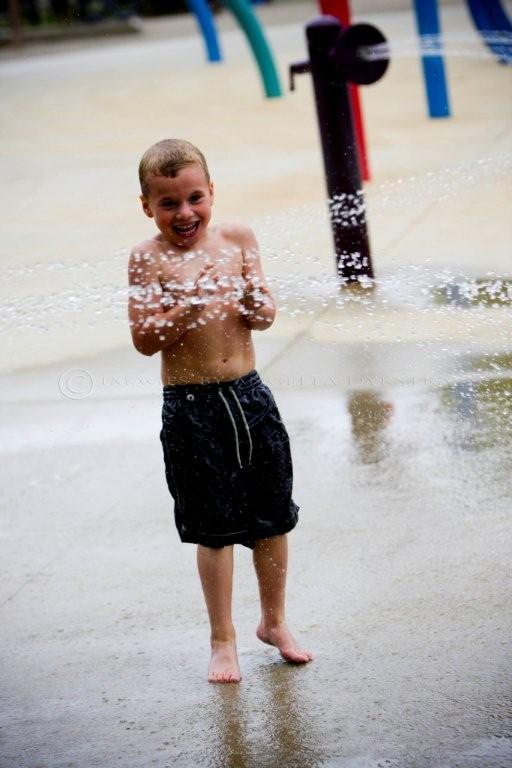 Nope.  Soaked.  All thanks to Nathan.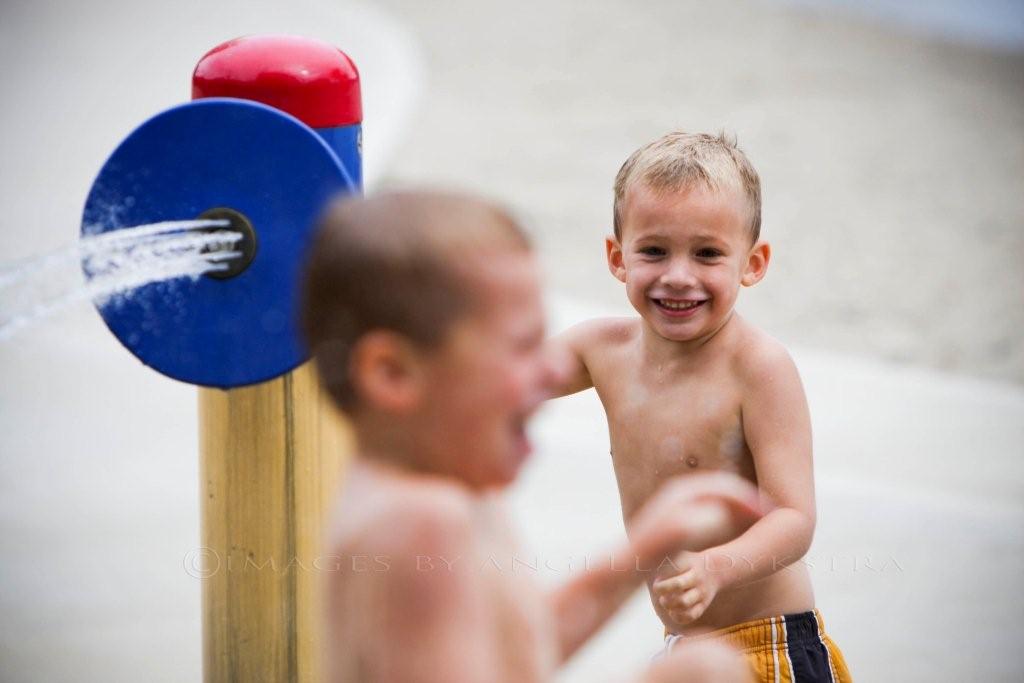 Nathan found this only slightly amusing, what with the whole, "We Hate Summer" attitude the kids have been sharing with me.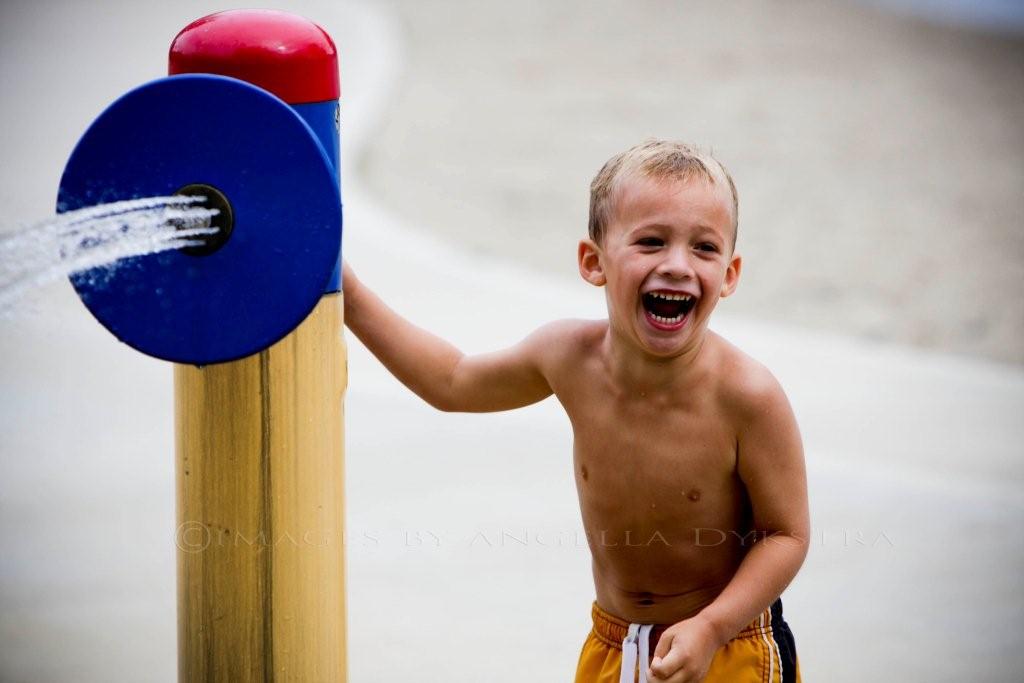 I am such a cruel Mom for putting them through all of this torture.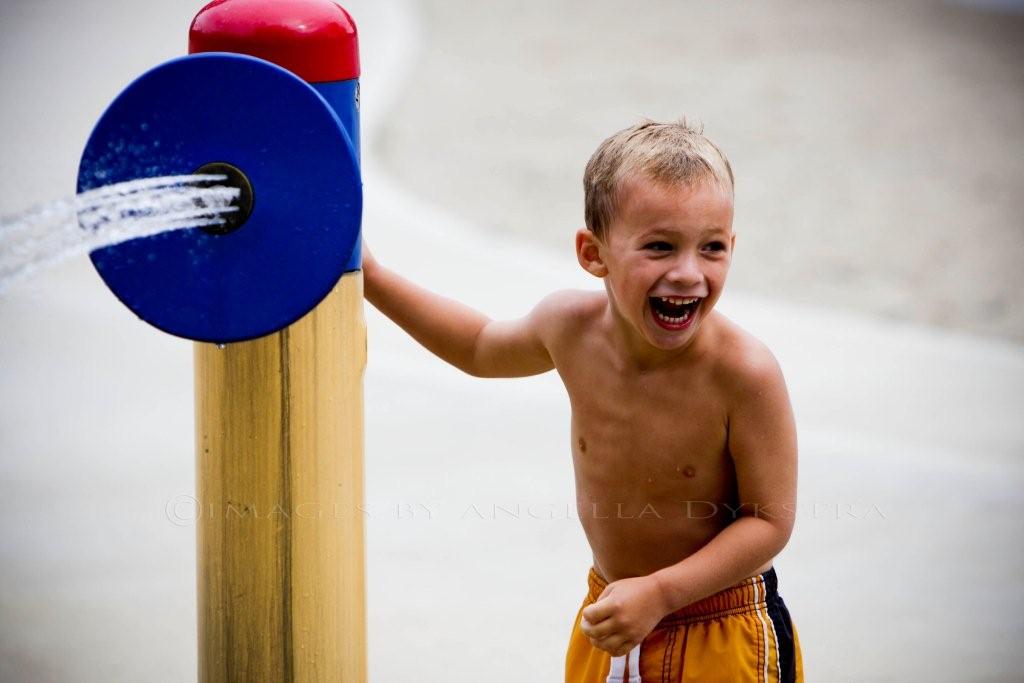 Before I know it fall will arrive.  So will the cold weather.  I really do love summer, so I best quit my belly achin' and enjoy it while it's still here.
Or maybe if I keep complaining, Murphy's Law will kick in and the summer weather will NEVER LEAVE, just to spite me.  Here's hoping.
* A play on the title of Loralee's photo caption post.  I am SO HAPPY I took that photo because the comments are making my day.
comment via Facebook
comments