After forty days and forty nights of rain, the likes of which I've never seen since moving to this here desert country nine years ago, the sun finally grew a pair and put the beats to the rain clouds. For the past week or so we've seen nothing but blue sky, white puffy clouds and golden sunshine. Like the Vitamin D deprived people we are, we've bean soaking up every ray that we can.
I mentioned that the weekend was busy, but the last three days have been more of the same. Between work and school and baseball and shopping excursions with Miss Emily and dinner with extended family, by the time I sit down at my computer it's past 9 p.m. and I have only a few moments after getting freelance stuff done to try to go through the three hundred photos I took last weekend before my eyes grow heavy and I need to crawl into bed so that I can start it all over again the next morning.
Summer weather makes for many great memories, the bulk of which I've realized will never be documented here. I'd rather make one more memory than pass it up in order to document another one, you know?
However. I finally managed to get through those photos and I'm taking a few moments to share what we've been up to because, well, that's what I do when I can.
Saturday was the second-last day of soccer for the dudes this year.
Captain Obvious statement of the day: I live in a beautiful place.
Graham, having never played soccer until this year (not even in the school yard) caught on fast and makes his Momma (and Daddy) proud.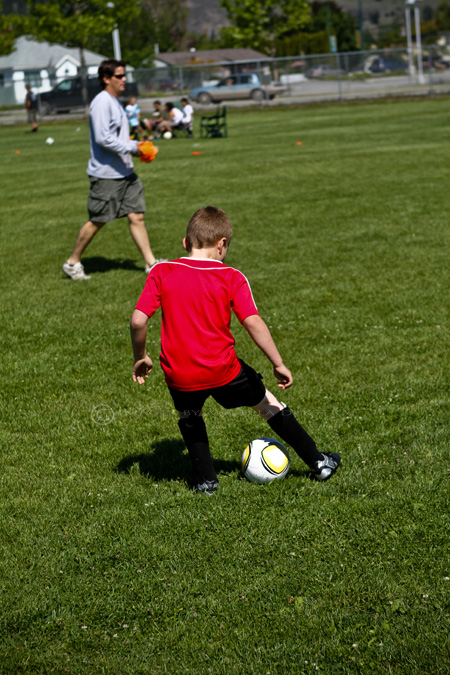 Miss Emily wasn't old enough to play this year, so she and I practice along the sidelines.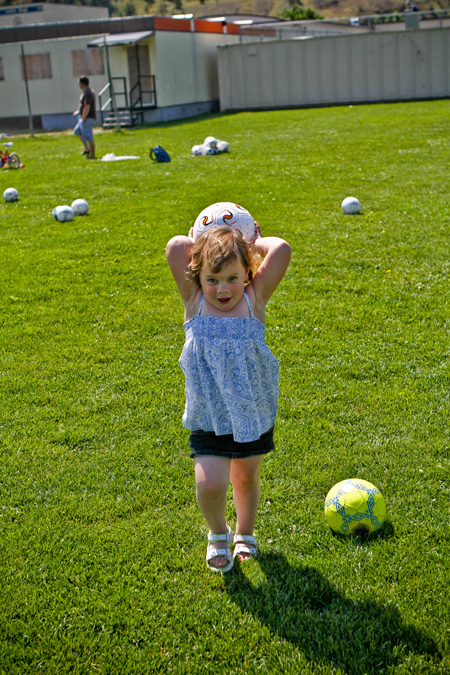 She tells me that next year she will be in ballet and soccer. Fine by me.
Nathan was the sports superstar that he's always been.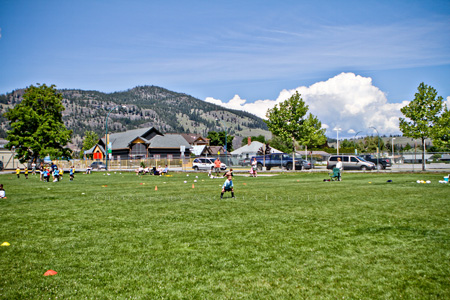 (That's him in front of the goal markers.)
Thanks be to the fact that we have a well on our property, we hooked up our sprinkler despite the water restrictions we've been under.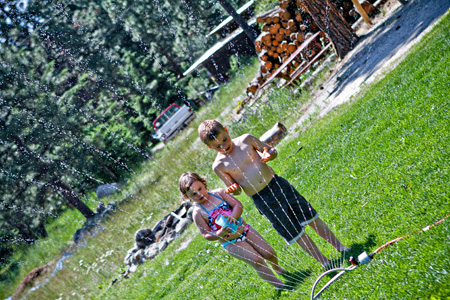 This photo brings me no end of glee: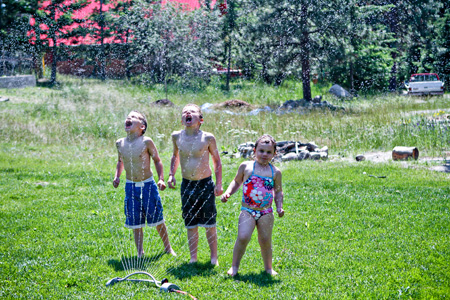 Love.
The barbecue we attended on Sunday was at a park that includes a water park. Needless to say, the kids were thrilled.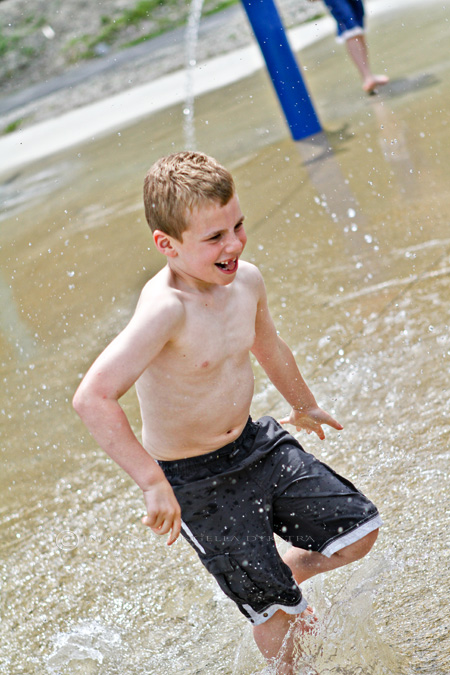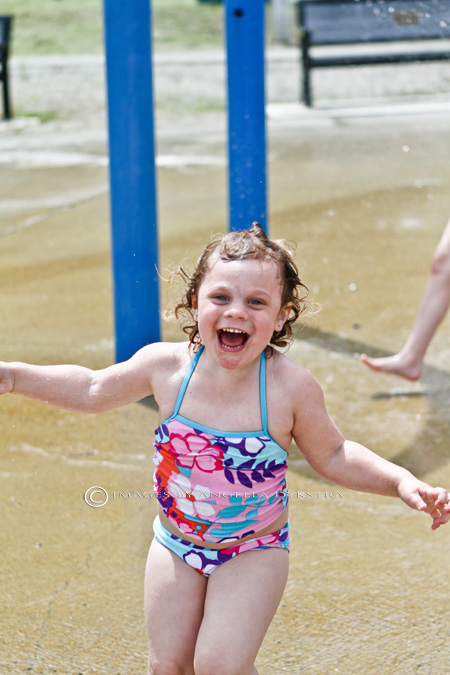 To add to our general busy-ness, I've taken up a new hobby this week. I KNOW.
Last Friday a few coworkers and I were sponsored by our firm to partake in a "women in business" golf tournament. I hadn't played golf in seven years but the game was Best Ball and all about having fun. Have fun we did, and I even managed to make some sweet shots. The view wasn't bad either.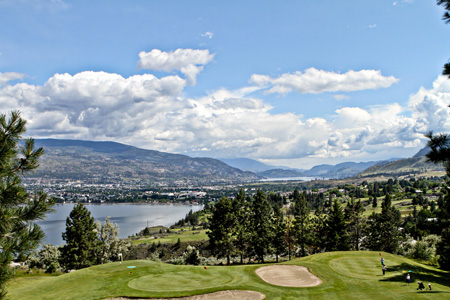 A friend's daughter had babysat the kids (Matthew was at a work BBQ) and while dropping her off my friend and I got to talking about golf. She loves to golf, attends the Ladies' Night at the local golf course every Tuesday night and asked if I could be their fourth. So! Two nights ago, I played "real" golf for the first time and had SO MUCH FUN. I was hitting pretty well, the weather was amazing, the company even better, and it felt good to be outside walking in the fresh air. I think I'm in love.
So here's where we're at as summer continues: BUSY. Happy, but busy. And maybe a little bit tired.
comment via Facebook
comments