A long-time reader commented on Emily's birthday post and as part of her comment, said that she'd seen Emily in a catalogue she uses for work. What a small world!
*needle scratches across the record*
I emailed her to let her know that Emily was not in a catalogue — that we know of — and if she was, the photo was stolen from this here website. I asked her if she could send me a screen shot of the catalogue. She said that she would when she was back at work, and she did.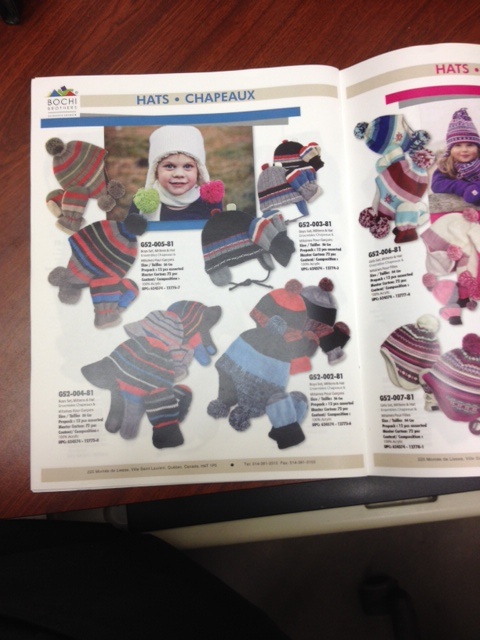 Let's flip back to something I posted way back in 2009. This photo was included: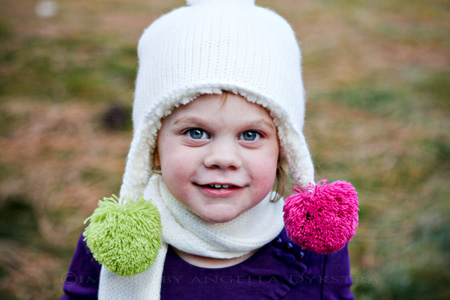 I remained calm, and emailed the company who stole the photo of my daughter for their catalogue. (I found it slightly amusing that they sell high-end accessories and she's wearing Joe Fresh gear. Well done, Joe, for being both affordable AND stylish.)
My initial email:
Hi there,

One of my readers (I'm a blogger) commented on my daughter's birthday post that she'd seen a photo of my daughter in your catalog. I thought she must be mistaken, so I asked her to send me a screen shot.

Please see the attached.

That is my daughter Emily, and that photo was taken by me. It was used without my permission. I'm quite upset about it. Please tell me how this will be rectified.

Thank you,

Angella Dykstra
The woman who responded (we'll call her Linda)(Because that's her name) responded with this:
Dear Angela

We will remove your child's photo from our Catalogue.

As you know, and I see you are on many different sites, you have posted your child's picture on the Web and it has become available for public download.

Our design team was looking for cute children with hats, and this picture came up with many, again, we will remove it immediately from our catalogue.
First, she steals a photo of my daughter. Second, she can't even take the millisecond it takes to add the extra L in my name. Third, posting photos on the Internet DOES NOT MAKE IT AVAILABLE FOR PUBLIC DOWNLOAD. It's 2013, not 1993. This is common knowledge.
I took a deep breath or fifty, and wrote her back.
Hi Linda,

Just because photos are on the Internet, that does not mean they are free to use. Anyone preparing a catalog should know that. Every site that I write for uses istock if they need a source photo.

For the record, that photo was stolen from my personal blog, as that's the only place that photo has been posted publicly online.

The catalogue is in print and has been distributed. The reader who sent me the photo uses the catalogue at her place of work.

How do you plan on removing my daughter's photo from all of the printed catalogs? Are there other people who have had their personal photos stolen by your company and they don't know? This is very serious.

Please let me know how you will remedy this.

Thank you,

Angella
Linda sent another response.
Please note, the child's picture has been changed in our catalogue.

Also, this catalogue is not for public distribution.

It has been given to a few of our store buyers and our sales team.  We only printed about 30 copies.

We have changed the picture for future distribution.
"The child" is my daughter. I haven't responded to Linda's last email because I am not sure what I should do. I was hoping for an apology. Telling me that they'd educate people about copyrights would be great, as well. I'm not one for litigation because that's not my deal. How hard is it to say I'm sorry. I will fix this and here is how I will do it. ?
It's too hard for most people, based on personal experience, but I'm a little tired of people being unable to apologize and do their best to make amends. Own your mistakes. Say sorry, and mean it. It's not as hard as you might think it is. It's actually one of the most freeing acts you can do.
comment via Facebook
comments