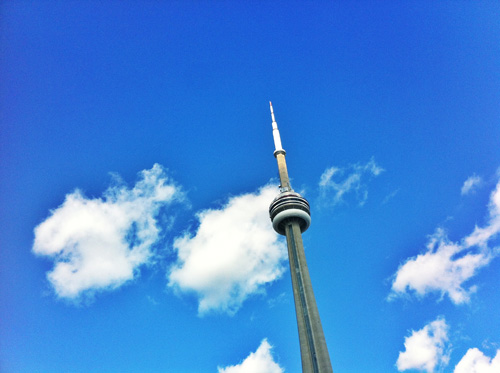 This past Friday morning I woke up (way too) early to drive to Kelowna and catch a flight to Toronto for Blissdom Canada. I had been counting down the days until I left for weeks, not because I want to get away from my family, but because I was looking forward to being with my people. Not that my friends here aren't my people — not at all — but most people in my day-to-day life are not immersed in writing their stories online. They read my stories, and they talk to me about my stories, but it's not something that they do themselves, you know?
I feel like I live between the two worlds sometimes, too. Between Matthew and the kids and all of the activities they do, my contract work, freelance, and food bank responsibilities, I feel a little bit like I'm not entirely connected. I'm not a huge texter, I keep forgetting to pick up the phone, and I suck at snail mail.
The great thing is, when I do get a chance to hang out with friends here in town, we pick up right where we left off. The same thing happens when I go to conferences and this past weekend was no exception.
As I was in the cab from the airport to the hotel, Adam texted to see what the plans were for the night. He had flown to Buffalo and was driving across the border and there he was on my phone. I smiled because his text reminded me that just like with friends here in town, we can jump back in where we left off many months ago. (Adam is 'one of the girls' if you don't know him.)
I didn't take a ton of photos, because I was too busy talking (and talking and talking) but I'll use the ones I have to map out the weekend.
I got to the hotel and was happy to hug Jen (@heymrswilson). This was her very first conference (EVER) and we've been friends forever and I was worried that I would fail as her conference "host", but I think I did okay.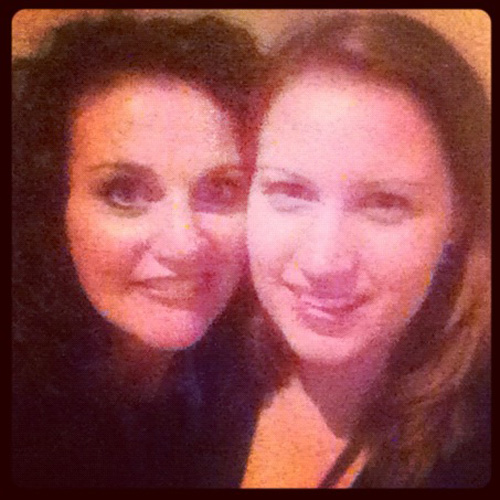 Our other roommate was Loukia (The first time I've roomed with someone more than once!)(We plan to be eternal blog conference roommates). I didn't take a photo of the two (or three) of us, so I yanked this photo she took of me, her, and Bon.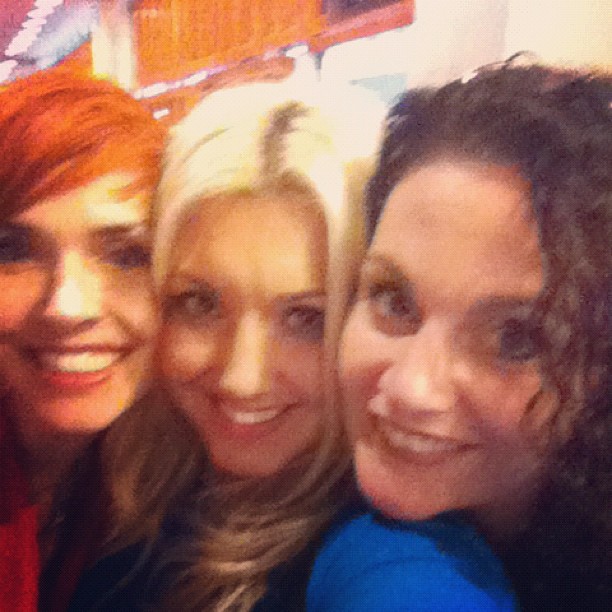 Random photo from downtown Toronto on Friday night just because: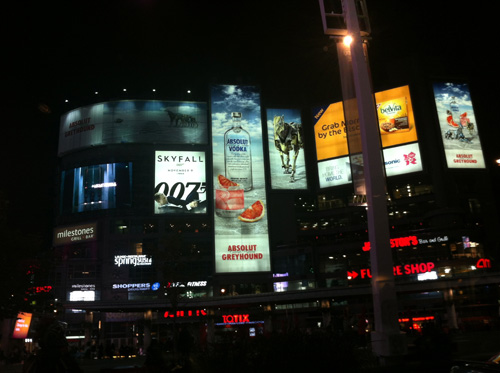 Saturday morning was the micro sessions and they were great, but then I ended up spending the afternoon in the Recharge lounge with Jen and Ali (and Gav) (among others) (including Amy) for many, many hours.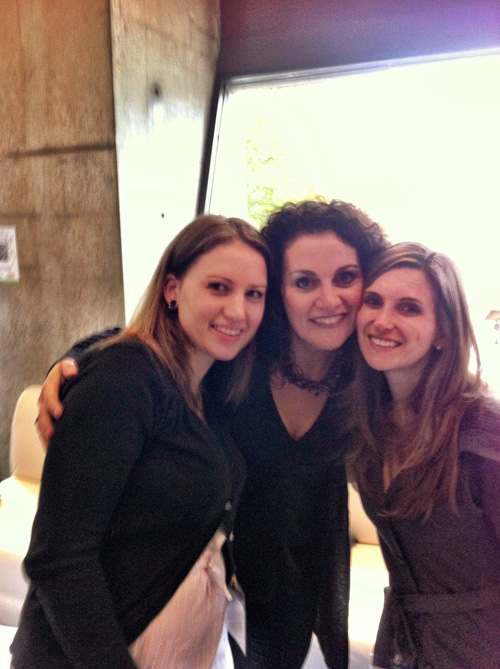 On the street outside the window behind us there was a zombie walk happening. True story. I had darted out earlier to NAOT (I'm one of their ambassadors)(BEST SHOES EVER) to pick up a pair of boots. As I was walking over, I noticed that something odd was happening. I was noticing that the crowd walking in the opposite direction (back towards the hotel) was … different. I would see some "normal" people and then, a couple of people dressed as zombies. More "normal" people, then more "zombies." Lather, rinse, repeat. When I got back, we looked out the window and the street was PACKED with zombies. Because, why not?
Janice from 5 Minutes For Mom and I hit it off last year when she asked me to come with her to rent a costume. She became my 'pseudo roommate' and I will forever remember the cab ride where she had the driver snickering at our conversation. She talks even faster than I do (I KNOW) and is one of the funniest people you will ever meet because she just speaks what is on her mind. I love her.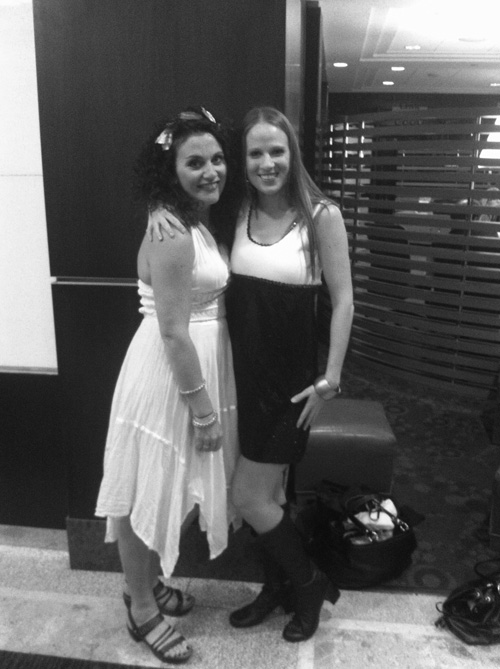 (Loukia suggested that I dress up as a Greek Goddess because I 'have the hair.' So, I did.)
Janice and Jen and I had dinner on Saturday night with Eric Alper and his lovely wife Candace. Eric and Candace are beautiful people, in and out. And not just because they are famous.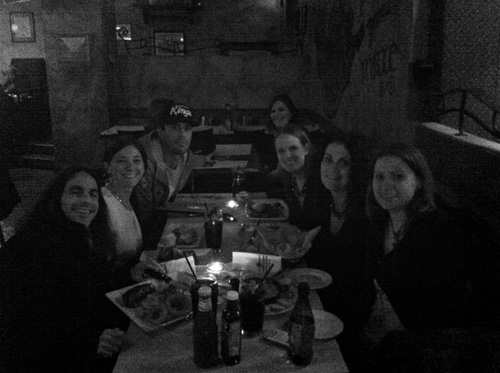 Next up, we have the usual suspects, aka The People I Text (besides my roommates) When I Find Myself Surrounded By Strange Faces: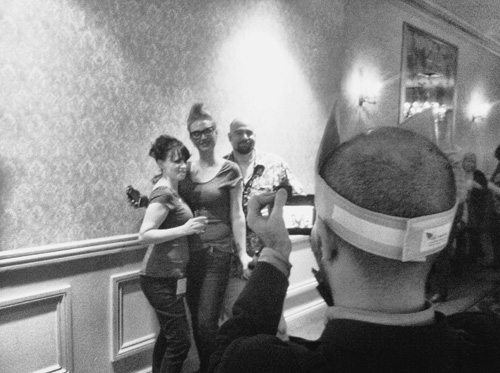 Katie, Tanis, Adam, and the Palinode (the only person missing from this photo is Schmutzie).
Here's another photo of me with Bon. Because she's so great.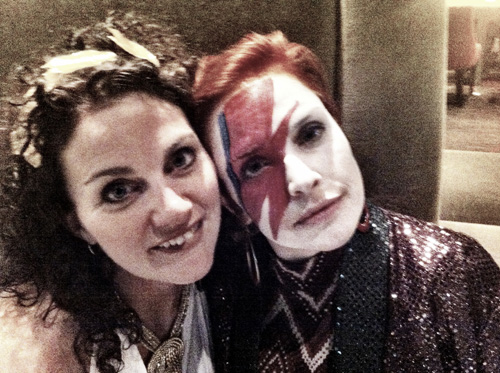 On the Friday night there was a reception at the Mom Central offices. The ladies who run the show over there are (amazing, and) the reason I get to do some sweet giveaways and how I ended up being a food blogger for Life Made Delicious (General Mills Canada). I was too busy talking (and eating ALL OF THE CHEESE) to take a photo, but I managed to snap one of me and fellow LMD blogger Jaime at the costume party the next night.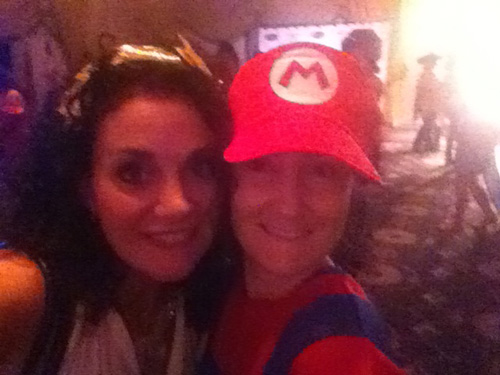 On Sunday morning, I was supposed to go on a photo walk excursion, but the Martells invited us for brunch and I couldn't turn it down. I've heard so many people rave about Gav's cooking (He's a blogger for the Food Network!), so Jen and I hopped into Adam's car and made our way over.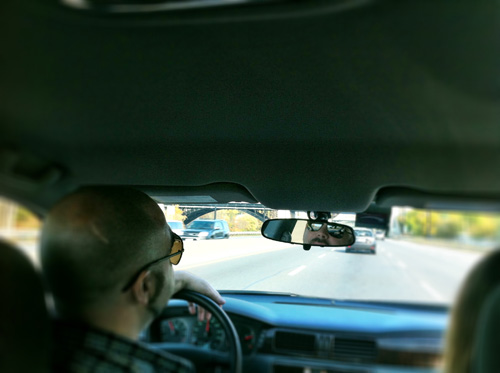 The spread was AMAZING, and the company and conversation even better. It was the perfect ending to a great weekend full of old friends and new connections. There's no place like home, no, but if I have to be away from the family for a conference, this one wins the top prize. There's just something that's pretty special about Canadians.
*Thanks so much to Life Made Delicious and Mom Central for sponsoring my trip. You spoil me constantly and this is yet another example of it.
comment via Facebook
comments