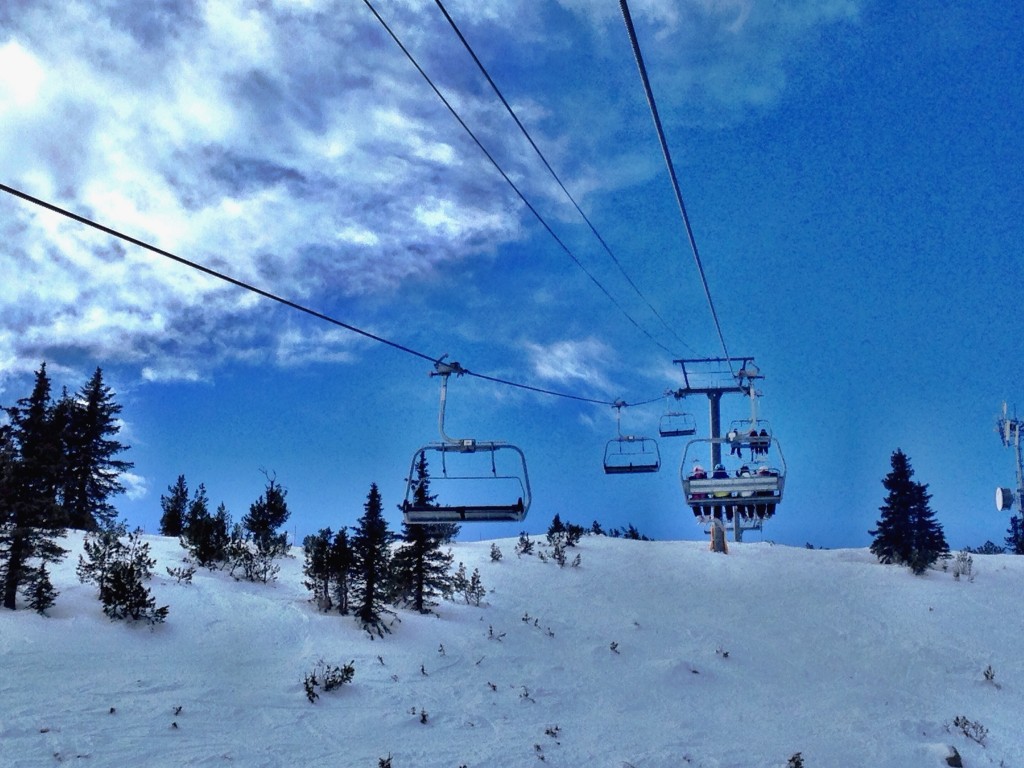 We pulled the kids out school last Friday and headed to the cabin on Thursday after school. On Friday morning, Matthew met up with a ski instructor (who is also a long-time family friend and neighbor). He and his wife have offered to give us some of their free time on their days off to help better our skills. I told Matthew to take the first round of lessons, and the kids and I made our way to the triple chair. The triple chair has three seats (Stating the obvious, here) and there were four of us. Graham is old enough to be on the chair without an adult and to supervise younger kids, but he didn't know how to pull the safety bar down. I suggested that we wait for another adult skier who could take the boys up.
Along came a retired gentleman from our church, who works for the resort as a Guide. (He's also done paintings of some of my landscape photos, but has yet to show them to me because technology isn't his strength.)
He rode up the chair with my boys and taught them how to lower and lift the bar safely. For the rest of the day, Graham and Nathan took the chair on their own with Emily and I right behind them.
On Saturday morning we met up with friends of ours and Graham asked his friend Sarah if she wanted to take the chair with him and Nathan. They cleared it with us and took off to the line-up, telling us that they'd wait for us at the top of the chair. Us parents stood there blinking, wondering what exactly was happening. We hadn't planned for this, and were kind of gobsmacked. The three of them skied together and rode the chair lift together all day long while we shook our heads in amusement/bewilderment.
On the last run of the day, we headed to the quad (four seat) lift and Emily asked if she could ride up with the other three. She did, and they did, and I'm still a little bit freaked out that this is happening. I'm proud of their abilities and their confidence, but I wasn't quite ready for my babies to be able to board large machinery that hurtled them at high speed so many feet above the ground. The baby steps are morphing into giant leaps of (faith, and) ability.
It really does go too fast.
comment via Facebook
comments