It's been a month since I announced that I was going on my own and I've been … wait for it … busy. Busy with life (always), but also busy working. Old clients have followed me and new clients have walked by and come in to make my acquaintance. Being in the best location in town (Seriously) means that I am visible, I am accessible, and also that friends can stop in for a coffee. It's been better than I had hoped, and I had high hopes.
The renovations are coming along. Not enough for the big reveal, because we (by "we", I mean "Matthew") are/is framing in three offices. One for me, and two to sublet to other professionals who want to share this space with me. He spends most evenings here while I shuttle kids to baseball and other activities. It's a big job but our vision is taking shape.
I ordered a sign from Inkworks for the exterior and went to pick it up yesterday for Matthew to hang this weekend. Look at it. JUST LOOK AT IT.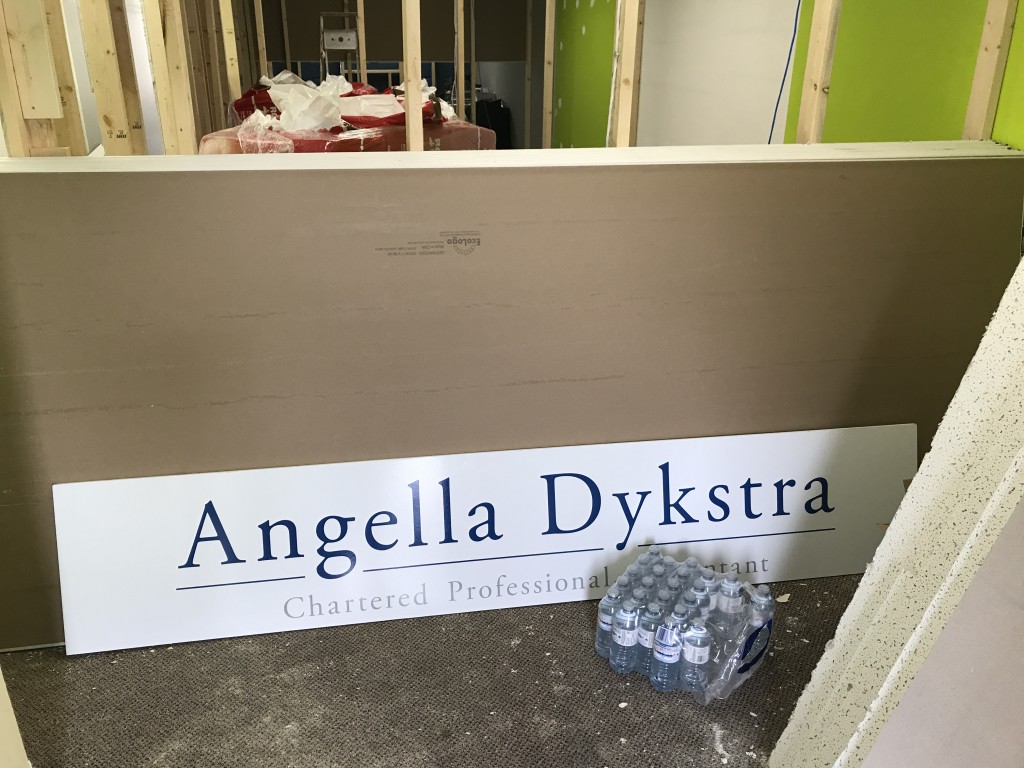 I started laughing when I saw it because THAT'S MY NAME and IT'S REALLY BIG. (10-foot-long sheet of drywall and 24-pack of water for scale.) It's like having my name in lights! So crazy.
I feel like I should balance out the party in the back with the business in the front.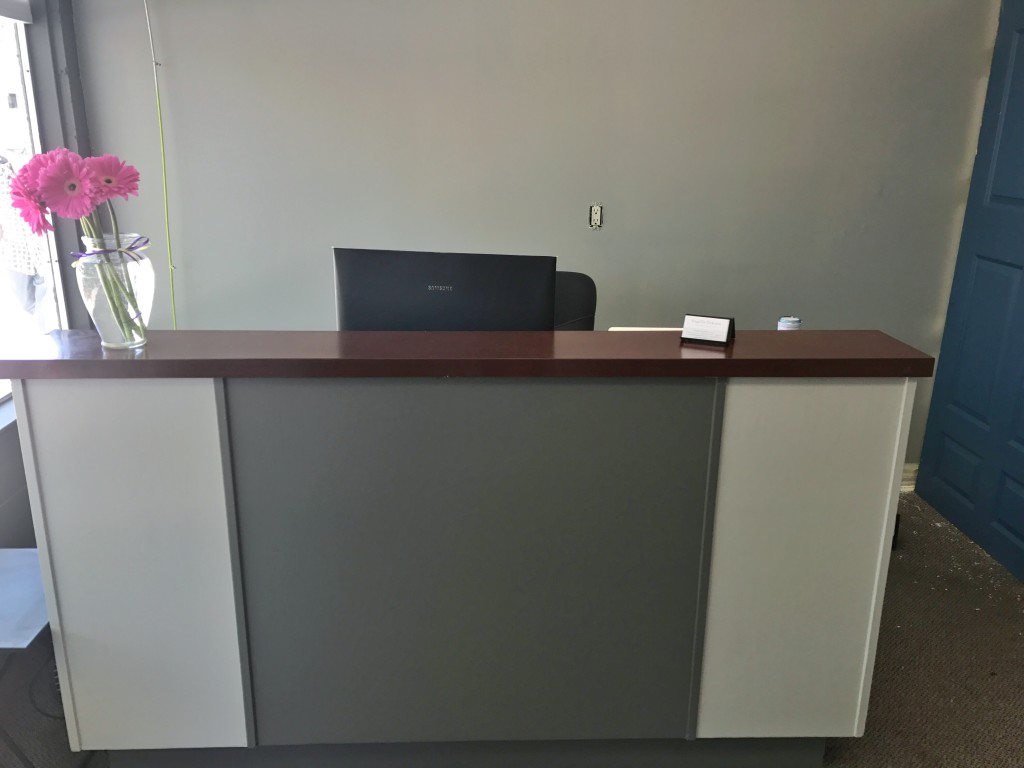 It's not finished, but it's functional and where I sit Monday through Friday.
Though I plan on posting here more often, I'm a billion times better at updating the daily minutiae of my days on Instagram if we're not already friends over there.
Have a great weekend, folks! I'll be sitting in the sun at the baseball field, per usual (aside from last weekend which you can see on IG).
comment via Facebook
comments