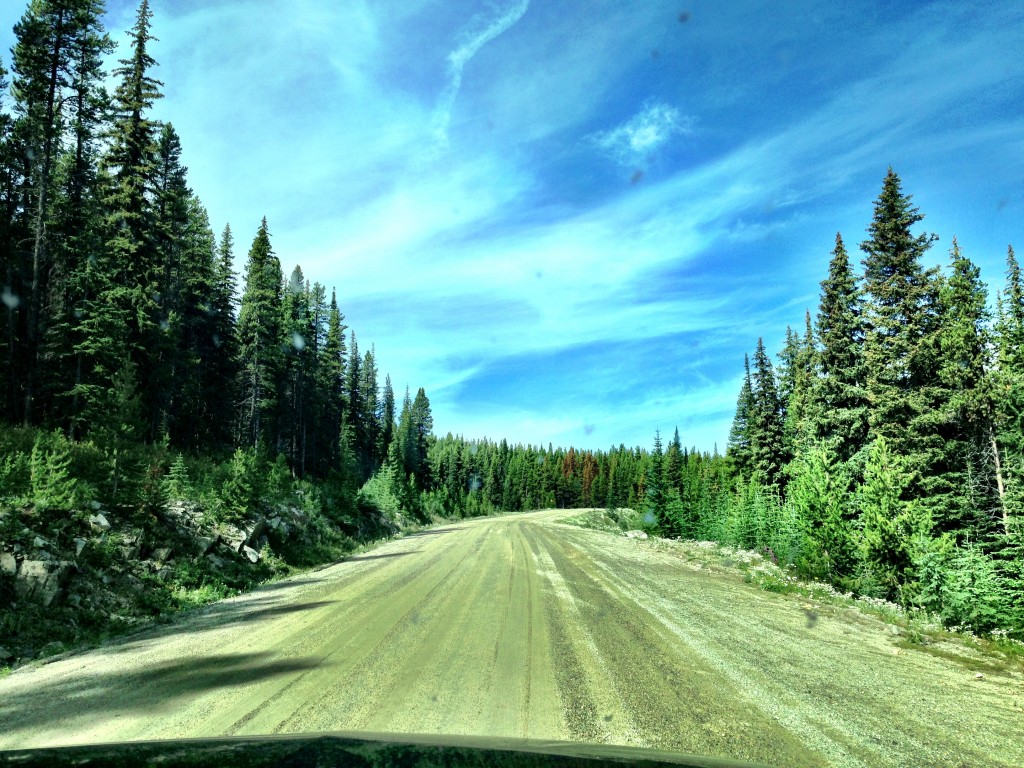 I'll be running my very first half marathon two weeks from this Saturday. I mapped out a training schedule and all was going really well. The week we were at the Coast I did a longer run than planned, and even broke a weekly record.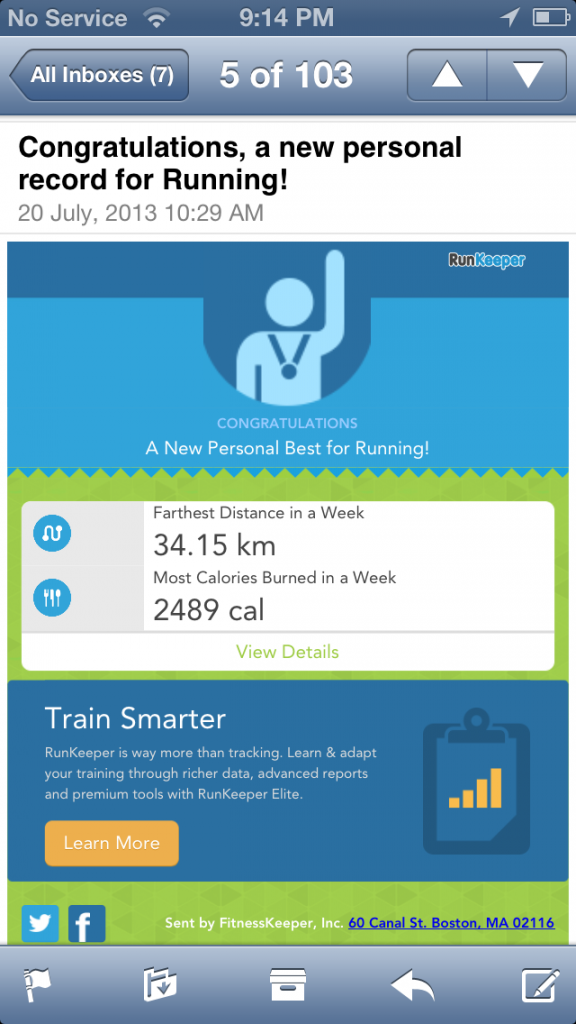 34 kilometers. THIRTY-FOUR KILOMETERS. I wouldn't have believed it if RunKeeper hadn't emailed me.
Upon arriving home, running was a bit tough. I was no longer at sea level (which makes running way easier) and I was breathing dry desert air instead of moist (I hate that word) Coastal air. I powered through my two short runs and then … I got the stomach flu. I spent all weekend on the couch, watching shows on Netflix. By the next weekend, I managed to make my long run to be a 10K, which made me think I was back on track.
The following weekend, I got sun stroke. I KNOW. I drink buckets of water a day, every day. Somehow — between Matthew returning home from a conference and an extra-long day at the beach with not enough water packed — I got side-swiped. I've only ever had sun stroke once before and it was horrible. Both times. I threw up, went to bed at 9:00, and woke up feeling better in the morning. It was supposed to be my long run day, but the only time I could run was after lunch. I made it to 4K and then the ground started to shift. I waved the white flag and went home.
This past Saturday morning was my next long run and I made in 12K in the heat before I caved. I know that it is physically possible for me to run 22K — especially in a race environment — but it's not going to happen before race day. My only goal is to finish, and I know that it will happen, but I will never place. I'm not built to. I was struggling a bit with the fact that I wasn't going to run the distance before race day, because it's what so many of you recommended that I do.
BUT THEN.
My friend Kim, who just ran a half-marathon in Vancouver, and who has helped me survive the Peachland race, told me that she was going to sign up for the same half-marathon that I'm running. She also told me that she'd only run 18K before that race, and that the last 3K were the easiest. We're going to run together on race day. Oh, you guys. I'm going to tackle-hug her, but maybe when the race is over. I need her by my side.
The nights have (Finally!) cooled off here, and my Tuesday morning run with Jennifer was — dare I say it? — enjoyable. We've been running at 7:30 in the morning and even at that time it's been 22-25 degrees Celsius. It was so cool on Tuesday that neither of us felt like we were sucking wind. We also confirmed that winter running > summer running. Hands down.
With the cooler nights (and cooler mornings), I plan to run a few longer distances before race day. The only thing that is still a mystery to me is the GU. It's this HUGE packet of flavorful gel. Do you long distance runners get it down while running? HOW? I have to stop in order to consume that much solid matter. And then wash it down with water. I'm probably doing it wrong.
Wish me luck, friends. I'm an anxious mess, with a huge dash of hope and optimism. Nothing unusual, really.
comment via Facebook
comments