I have felt pretty disconnected from anything photography-related lately.  This is quite ironic due to some offers I have had behind the scenes over here.
I have been swamped with accounting work (Um. Woo?) and the kids have had crazy hair in serious need of a cut.  Well, the boys have. It will be quite a while before Miss Emily needs a trim.
The wacky hair, in addition to the plethora of boogs running from all three of their noses have not made me want to snap many photos of them.
There is also the fact that IT IS PICKIN' COLD. I prefer natural light, but outdoor photos are so not happening right now.
Then I remembered! I have a fancy flash!
I accosted my kids in the bathtub.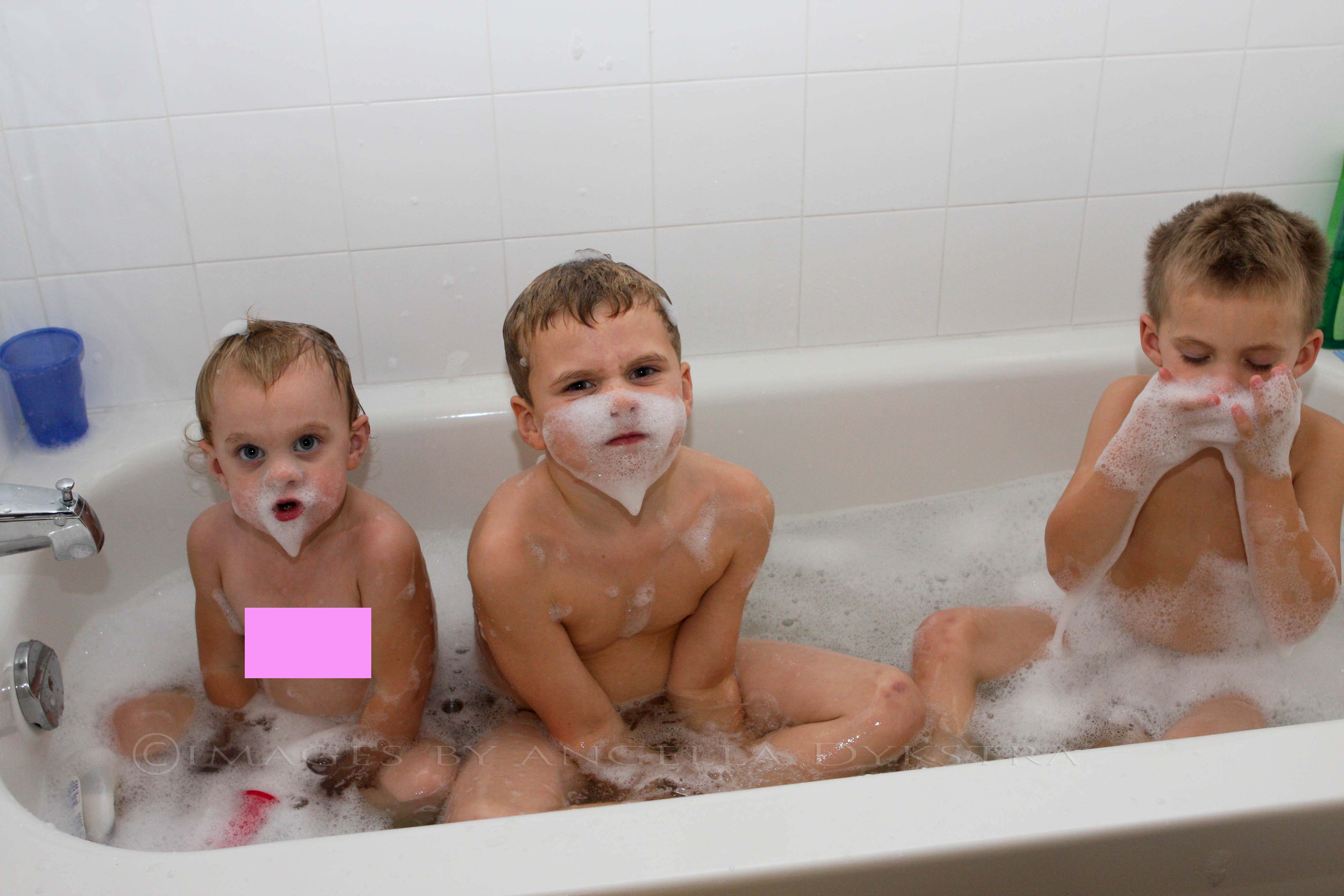 Pretend that Emily is wearing a cute bikini top that is a little more shapely and not so boxy.
I seriously need to take a Photoshop course.
I. Have. No. Words.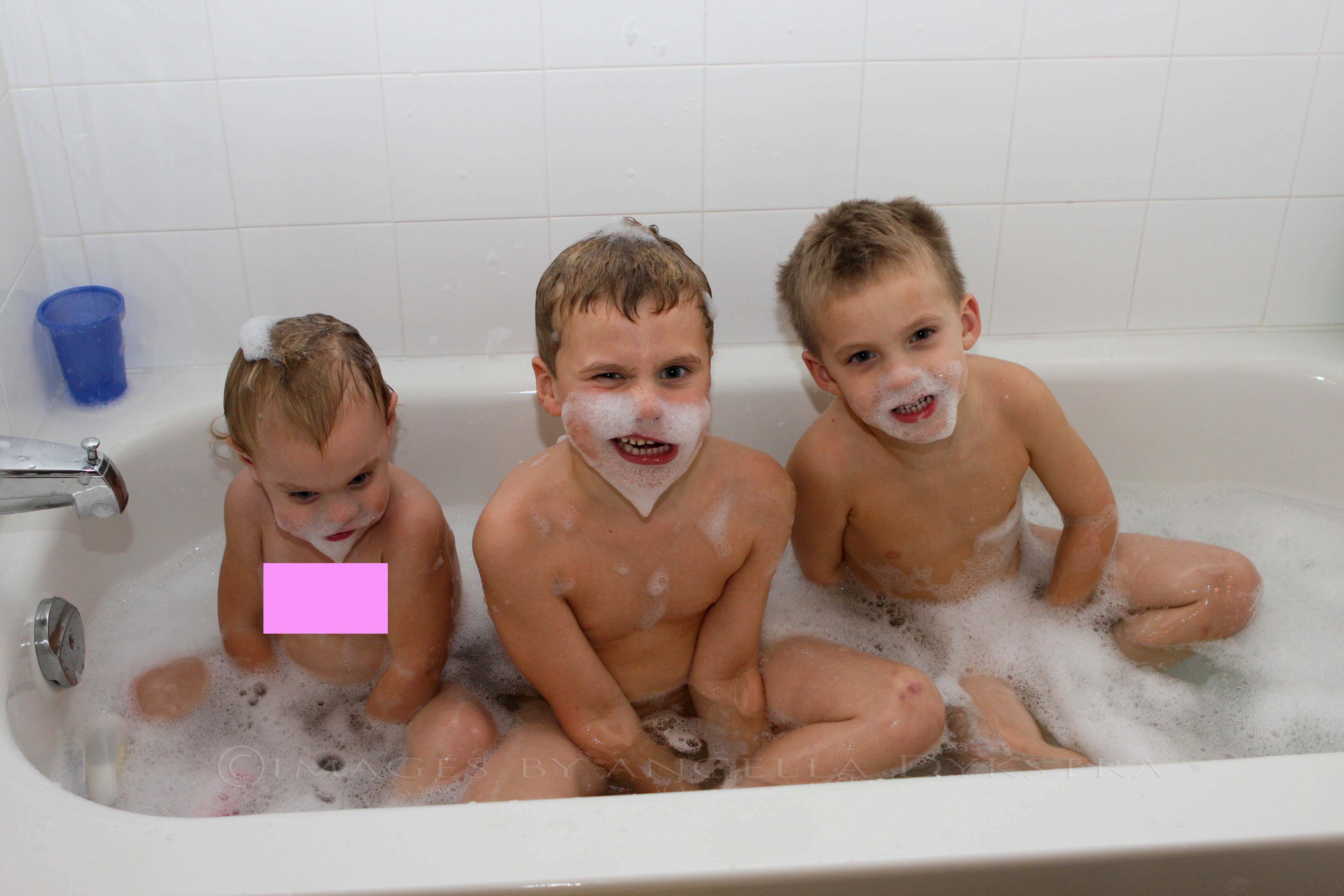 Mr. Graham: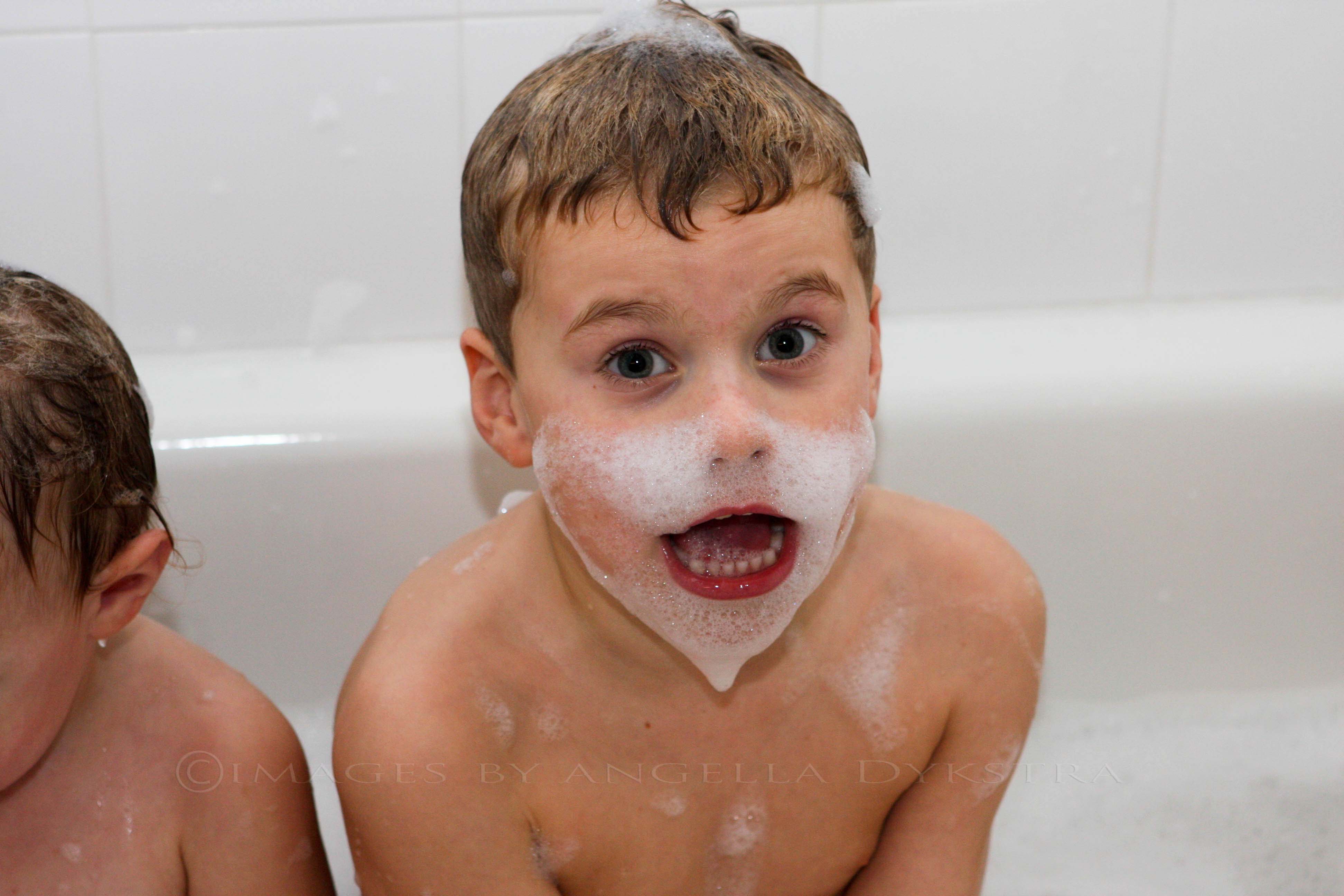 E & G: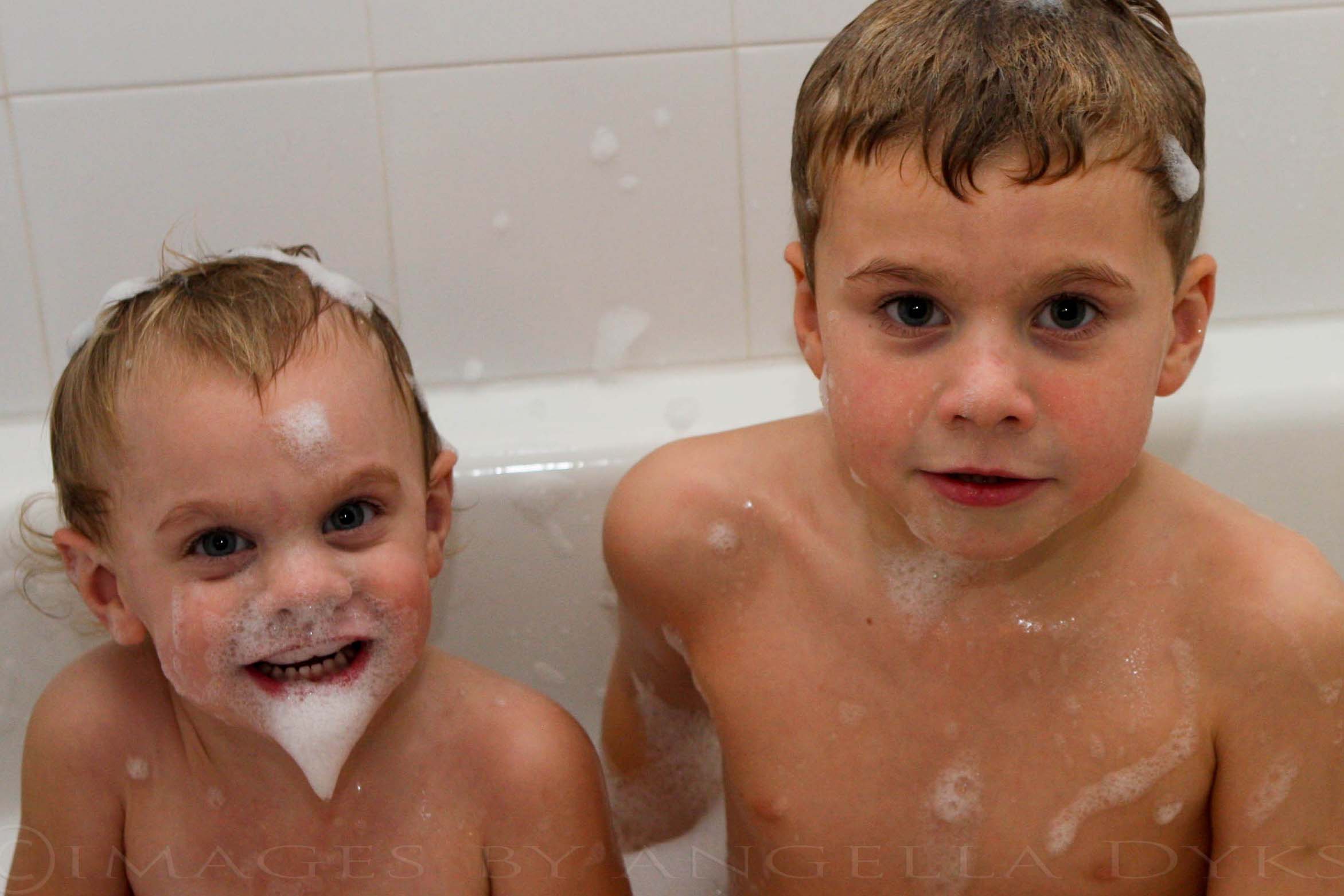 Um, Emily?  You have a little somethin' somethin' on your chin.
She wiped it off.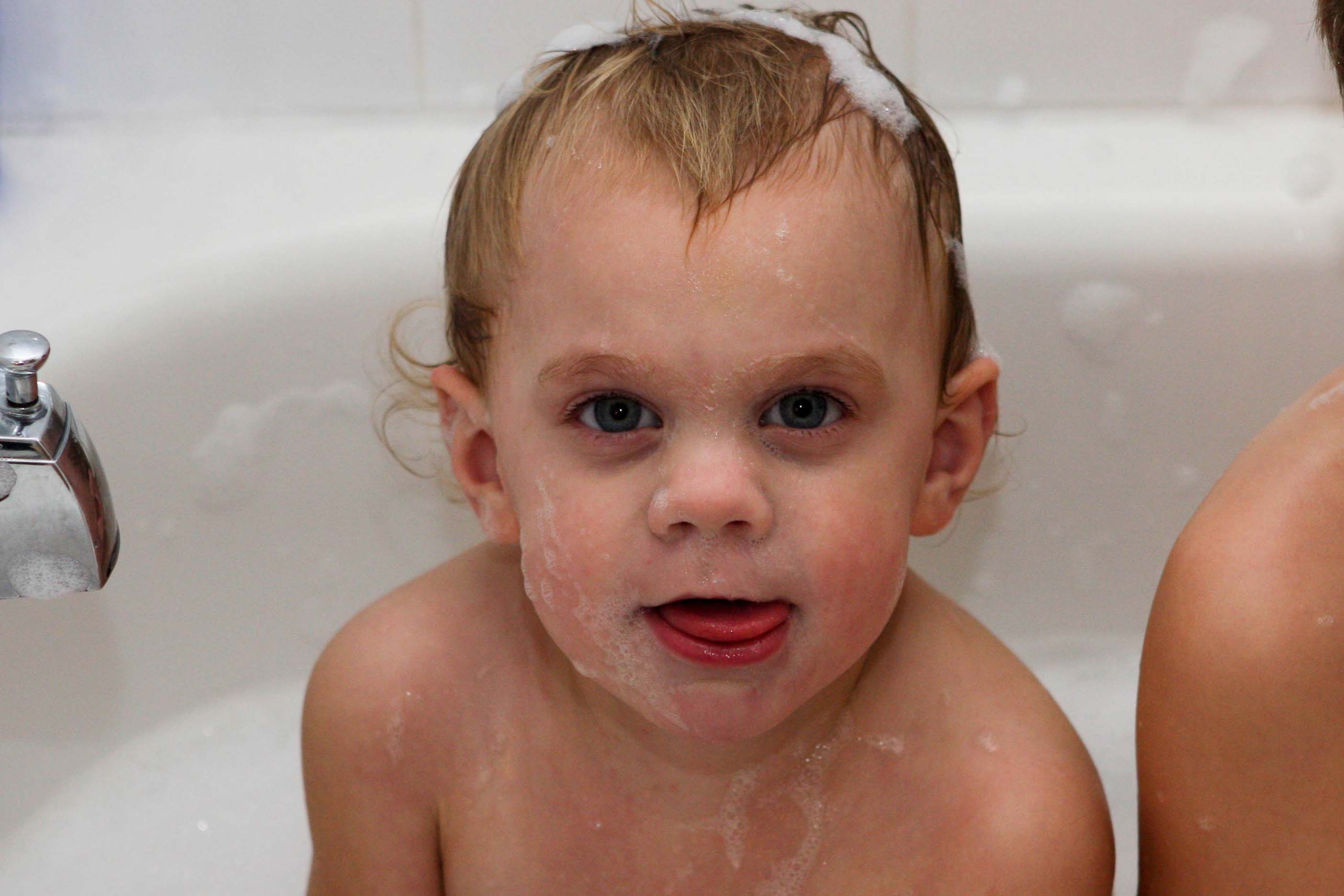 These two?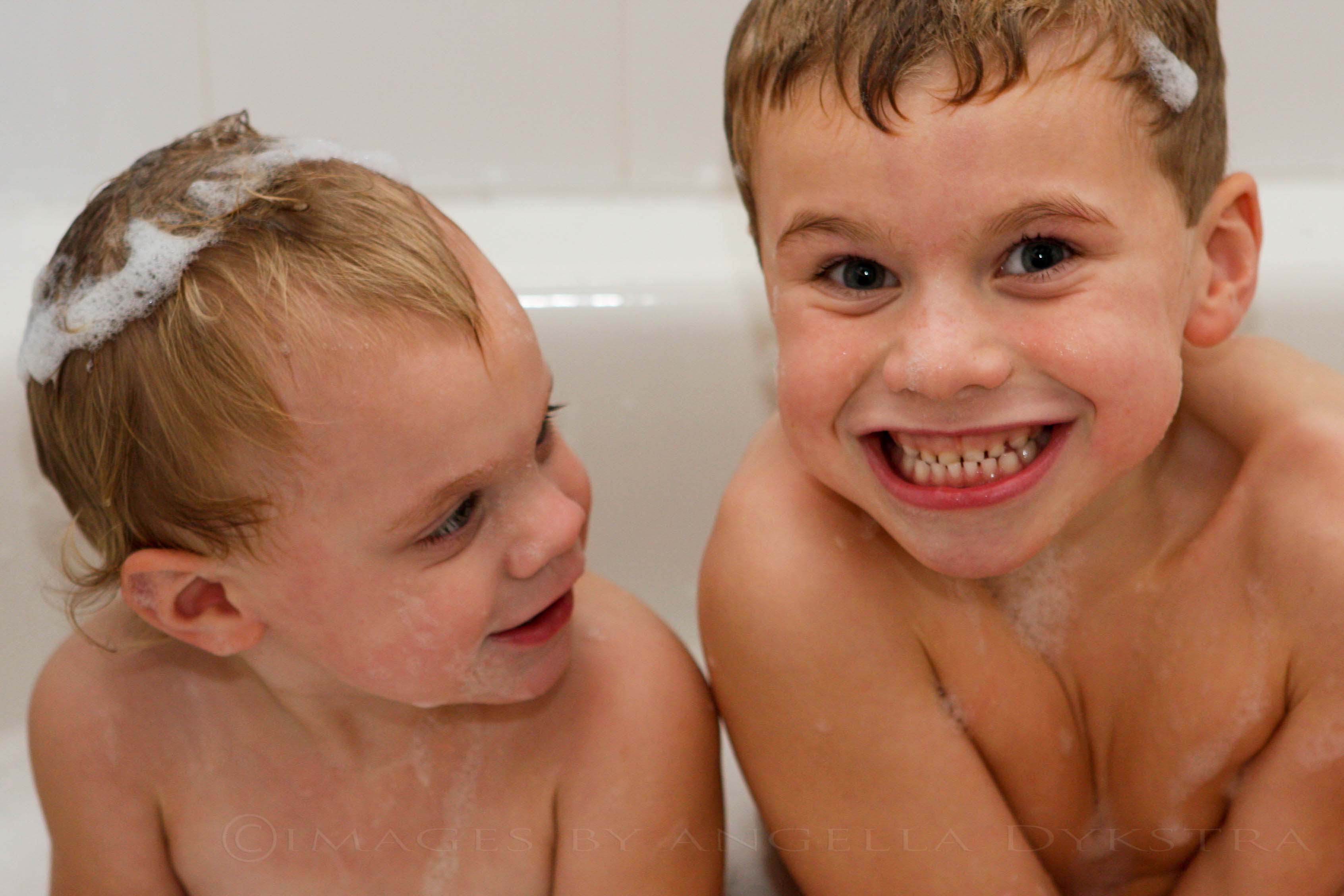 Are pretty enamored with each other.  She adores her big brother and he dotes on his baby sister.  He tells me all day long how cute/sweet/great his sister is.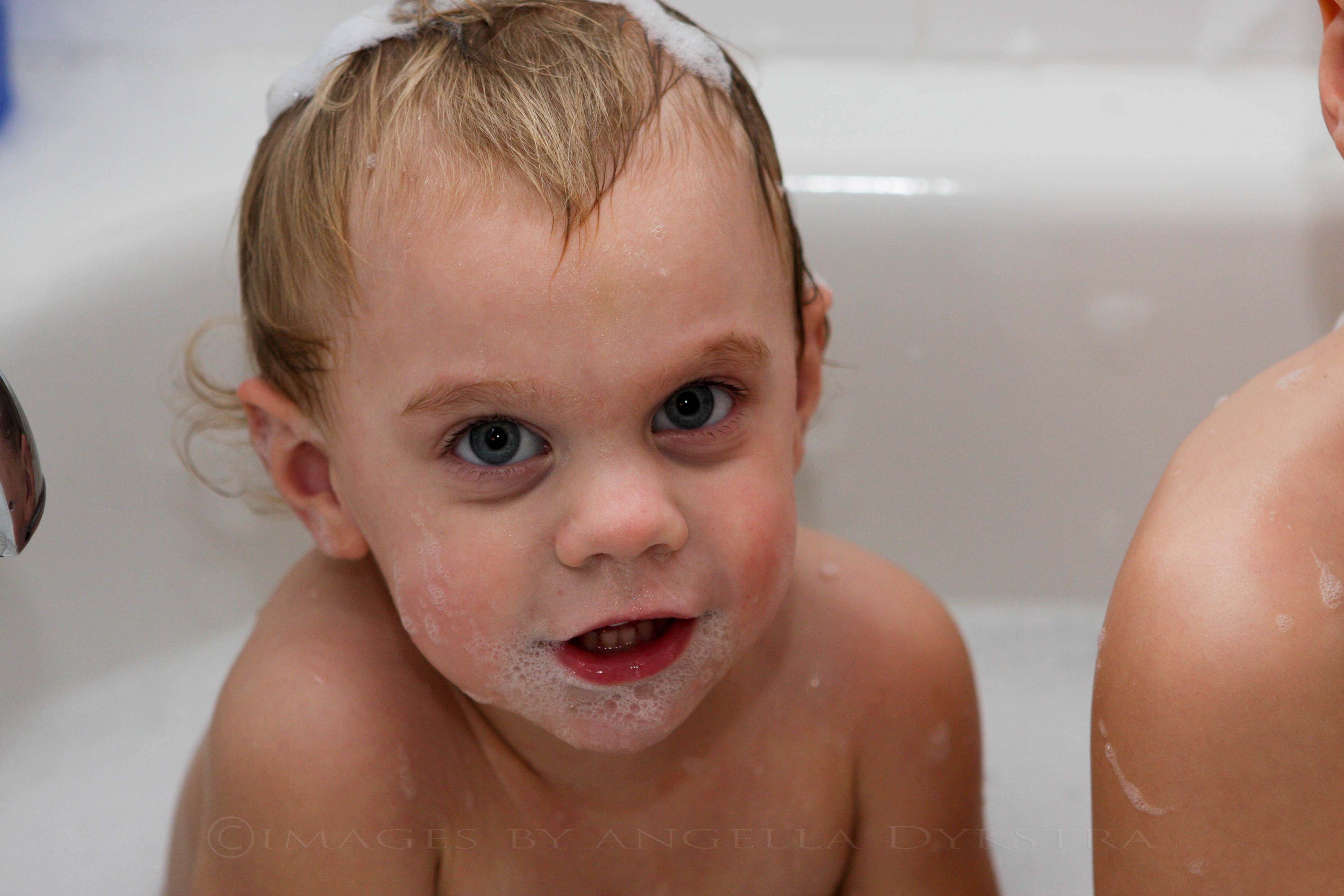 I think she's neat too.
In addition to being a softie, Graham has his own unique personality.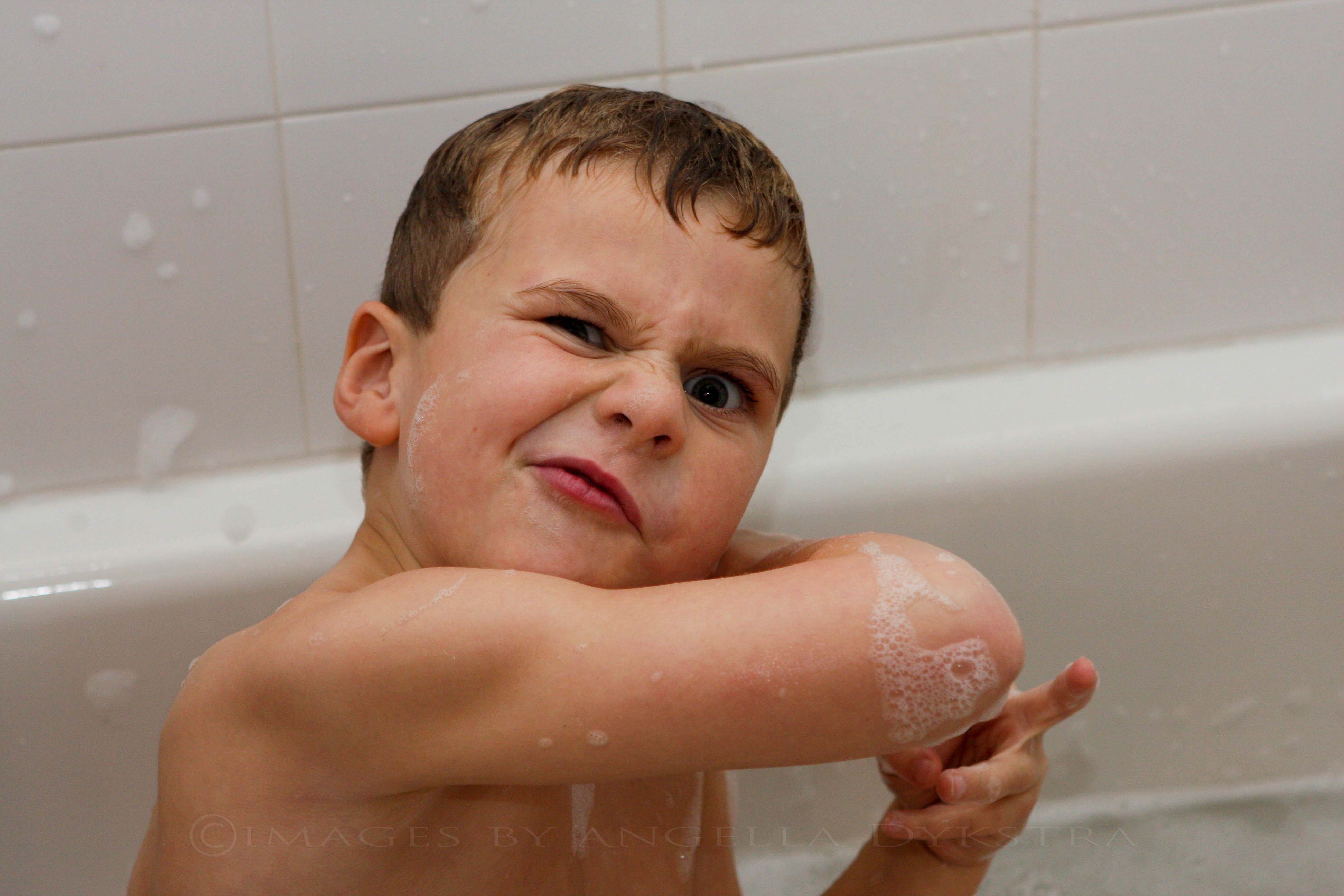 That about sums it up.
Mr. Nathan likes to make faces when I pull out the camera.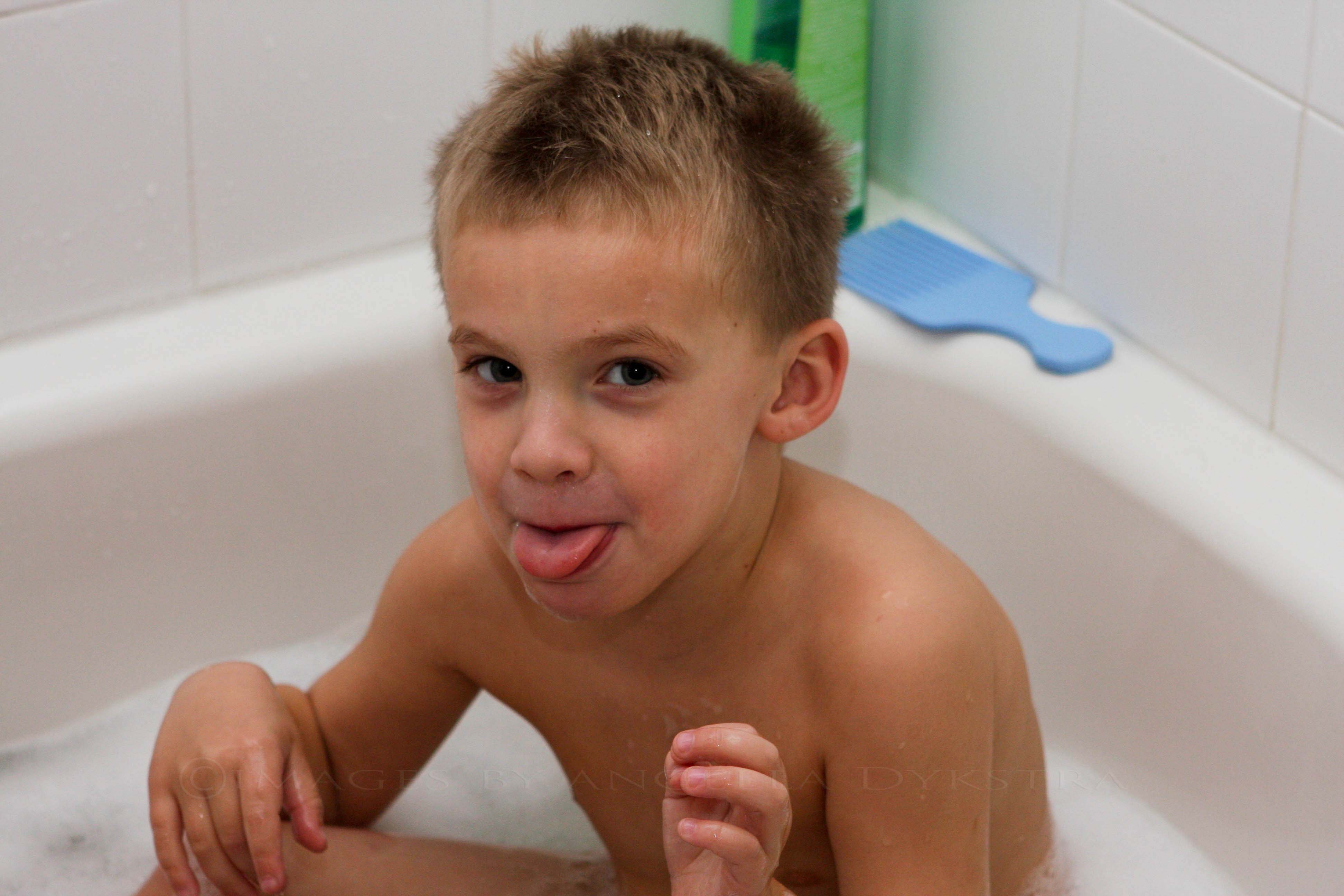 That one is pretty mild.  He usually incorporates flailing arms and loud shrieks. It is awesome.
These photos bring me pure joy, apart from the fact that I took photos for the first time in days.  The main reason being…
I totally look forward to tormenting them when they are teenagers. With the fact that they used to bathe together. While NAKED.
I will probably throw in that they used to drink milk FROM MY BOOBIES.
They will likely be uncomfortable, embarrassed and utterly mortified.
It is going to be all sorts of awesome.
*You KNOW you will be singing that all day. You are welcome.
**Post from a year ago today: My Passion
comment via Facebook
comments