It is no secret that I have a daughter. Those who have been around these parts for a long time know that my sweet baby girl came out…bald. You may think I'm exaggerating, but I have photographic evidence.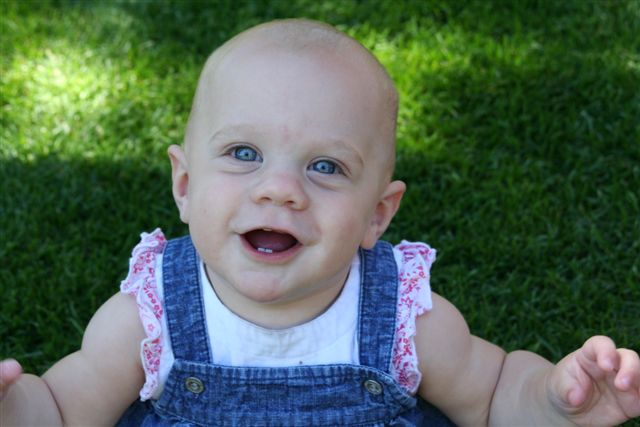 I ranted about it at the time (Shocking, I know.) (The rant wasn't about the baldness, but about the fact that people would remark that she was a boy. A BOY.)
At the time, I thought that maybe getting her ears pierced would help to stop the "boy" comments. Friends with (equally bald) girls told me that earrings wouldn't help in any way. If being dressed head-to-toe in PINK DRESSES wasn't enough to make people recognize that she was a girl, glimmering pieces of jewelry in her ears wouldn't make the nonsense stop.
So? We didn't pierce her ears as a baby.
This girl of mine will be three in October. I've enrolled her in a preschool that will have her busily playing, learning and crafting for two mornings a week. (Which means that for the first time in almost seven years, I will be completely child-free at that time. WEIRD. And a little bit awesome.) She's not a baby anymore. To quote her word for word, "I'm a big girl now!"
Lately my "big girl" has been all into the "dressing up" and wanting to do what I do (Painting her toes, wearing lip gloss (Lipsmackers) and so forth). She asked about my earrings and said that she wanted some too. I told her that it would hurt (Like HECK) to get them done, but once the stinging subsided she would be left with sparkly ears. She was up for the challenge.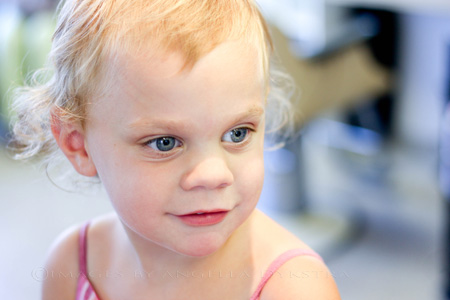 The earring lady had to clip back her hair.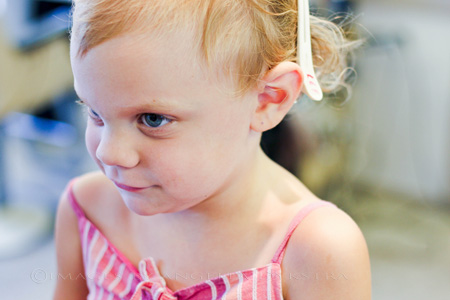 She had to CLIP BACK EMILY'S HAIR. Awwww…YEAH.
Totally unrelated, check out the hair models on the wall of the salon: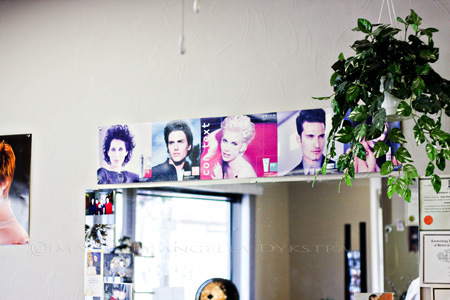 This is not where I get my hair done, FYI.
Two ladies stood on either side of her and counted down. "Three, two, one…"
The sound of the piercing guns fired and all was well. For approximately three seconds. Then Emily started to flail. I picked her up and she wailed and she screamed and she kicked me. HARD. This went on for a whopping two minutes and then…all was fine. We walked to the dollar store, bought some penny candy as a treat for being so brave and soon after I heard the phrase that I was longing to hear.
"My ears don't hurt anymore!"
When we got home I asked if I could take a photo of her with her earrings. I got this one.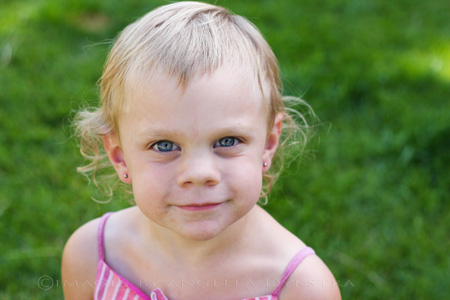 And this one.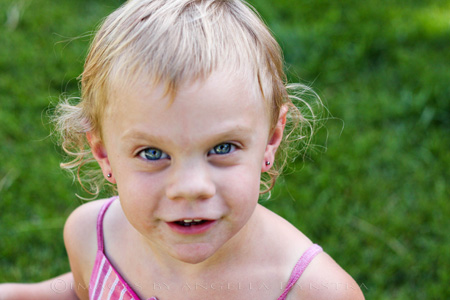 And also, this one.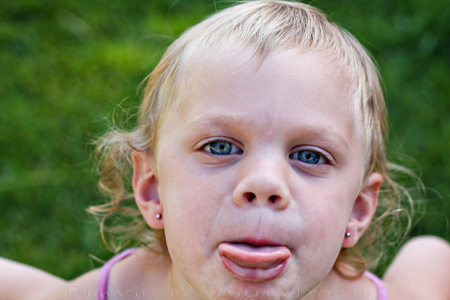 Yeah. Getting shot in the ears deserves that face.
(But doesn't she look (even more) adorable?)
comment via Facebook
comments