My last post was titled, "My Weekend Part 1: What Sucks". It would stand to reason, then, that this post would be titled, "My Weekend: Part 2".
I am not so good with the follow through, however.
Proof: half-finished quilt from three years ago as well as all those scrapbooking supplies I bought with the intent of creating Emily's baby book from scratch. I figure I can start when she's eighteen. Just think of all of the photos I will have to work with!
I feel bad that I left y'all (which us Canadians don't say, FYI) with my grumpy rant. I am really not a negative person by nature. I am what I like to refer to as an "eternal optimist". Honey likes to call me "slightly delusional".
Same difference.
It just felt GOOD to rant. I know that there is good in everything but the bad just seemed to accumulate. Once I got it all out? I slept like a baby. Not the real babies that don't actually sleep, but like those fairytale babies that sleep for fifteen hours a night. Except I only slept for seven.
But it was uninterrupted, so at least there's that.
I am beyond busy and cannot muster up a post of merit. I'm sticking to lists. Lists, to me, are like breathing. They come naturally, and if I stop them? I could die. Srsly.
1. Work is manageable. Last year? With double the students? I ALMOST DID DIE. OK, fine. I was not near-death. It was pretty unbelievable though. This year, I am not pulling shifts that run from morning until midnight. My days are still incredibly busy, but there is a light ant the end of the tunnel. I will be done in two weeks.
Maybe by then the cold, rainy weather will end and that sneak peek we had of summer will come back in full force. Here's hoping.
On Sunday while I was reading all of your comments and emails working and thought I would take a break to see what ma famille was up to. I quickly put on the zoom lens and shot this through the window.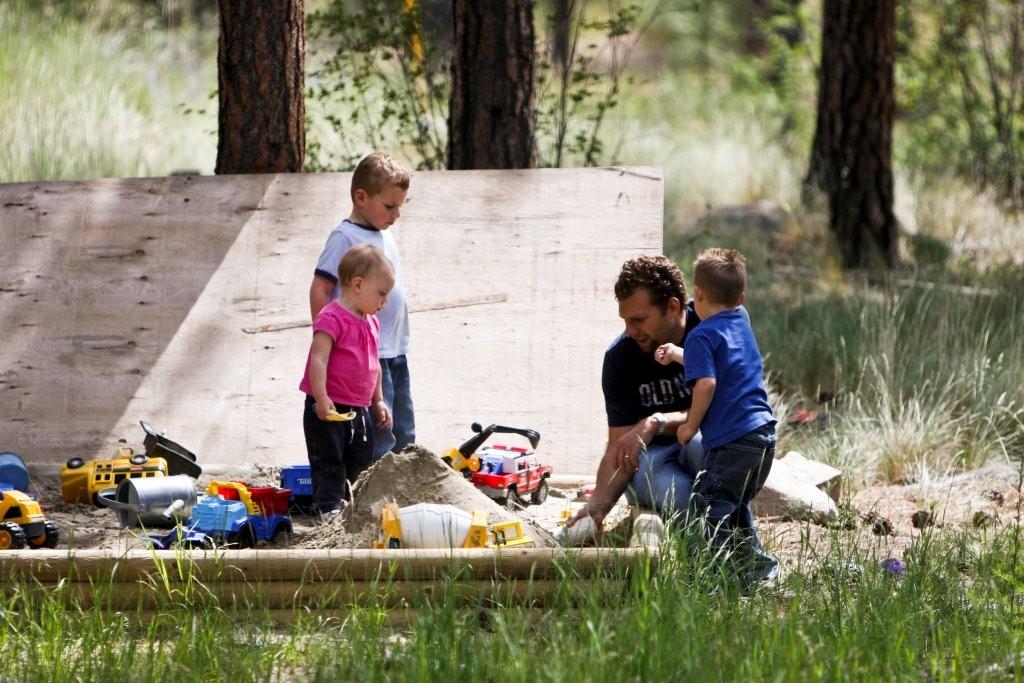 It is no wonder that Daddy is the favourite parent.
2. My hand is almost back to normal but that the black-and-blue that has turned to pink-and-purple. Thankfully, it was my left hand (I'm a righty) and the injured part did not effect my photo-taking. The left hand was fully capable of supporting my lens, which is all sorts of awesome.
If I could not take photos? I don't even want to go there.
But I CAN take photos. And I HAVE taken photos. The time to EDIT said photos? Um. See point #1.
3. Our minivan is a 2002 Honda Odyssey. "Best of the Best". "Highest ranked". Rank is the word of choice here.
Our warranty is for 5 years/100,000 km. We are at 5 AND A HALF years (boo!), and 75,000 km. SHE'S A BABY!
Apparently, there has been a full recall (and class action suit) in the USA. Matthew then found a Transport Canada recall, and we were excited!
Except our VIN is not part of the group that was recalled.
SERIOUSLY?
Honda Canada tells us that they will "work with us". Hopefully that is not code-speak for "work us over".
4. The parade! It was fun! Our town is small, but it is known around these parts as the "Town Of Festivals". Remember the Festival Of Lights in December? Also fun.
This weekend was a festival called "Actionfest", which is a huge baseball tournament and the park is filled with vendors selling….fries and mini donuts. Kind of against the whole "action" deal, but whatevah. The mini donuts are TO DIE FOR.
There I go with all of that death talk again. Sheesh.
Here are some photos from the day.
Waiting for the parade to make it down the road.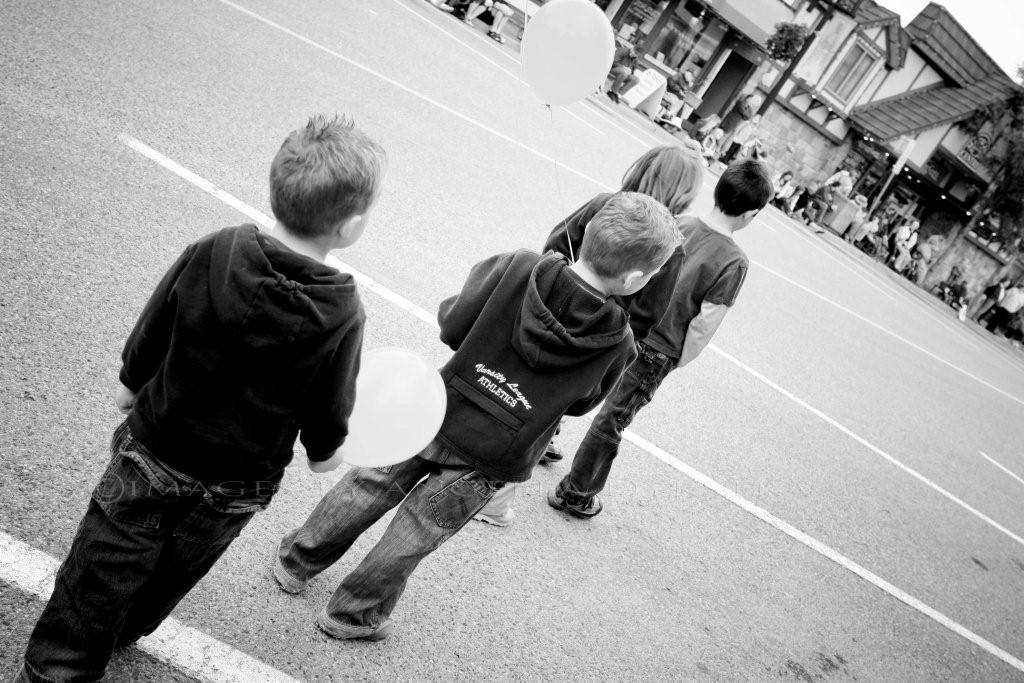 The dudes. Excited.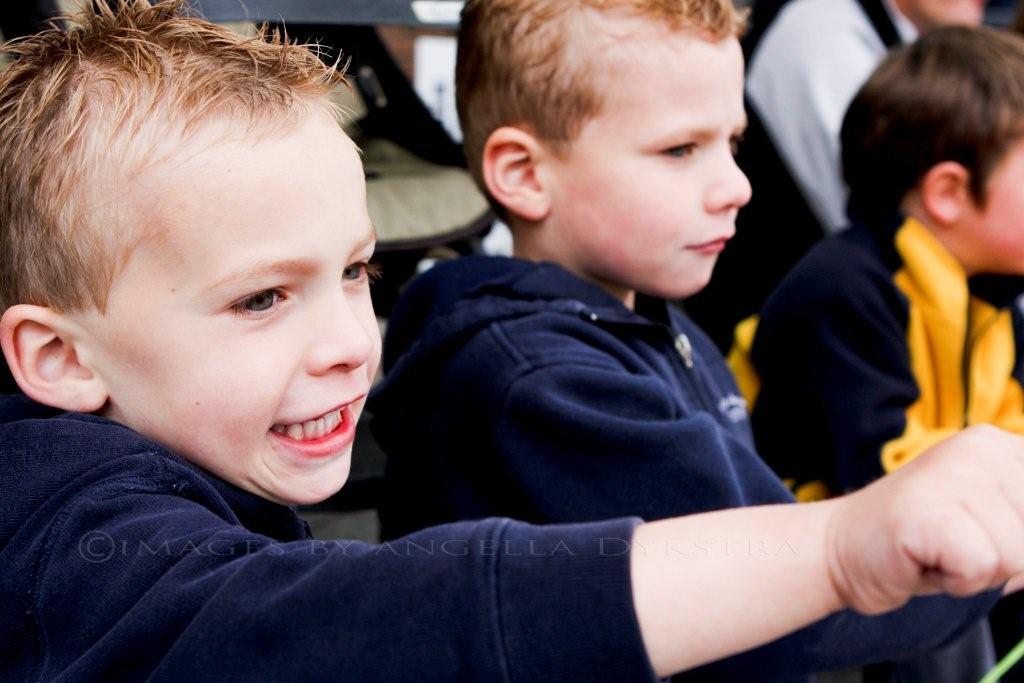 Daddy and his girl.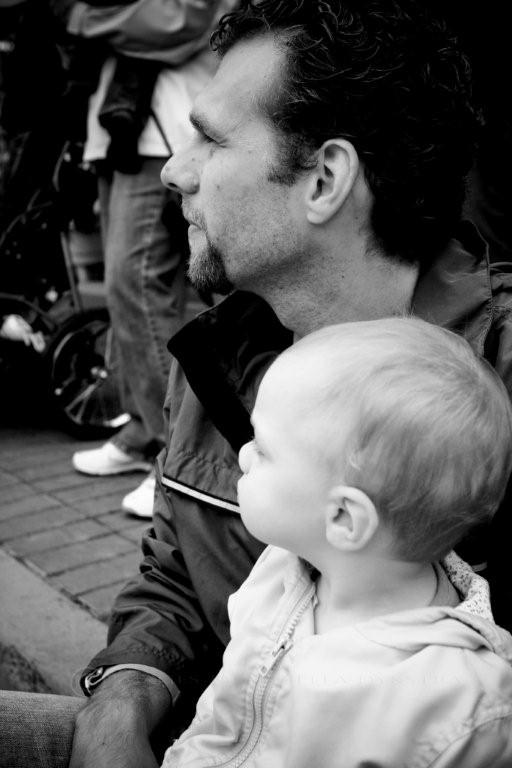 She took this whole parade business very seriously.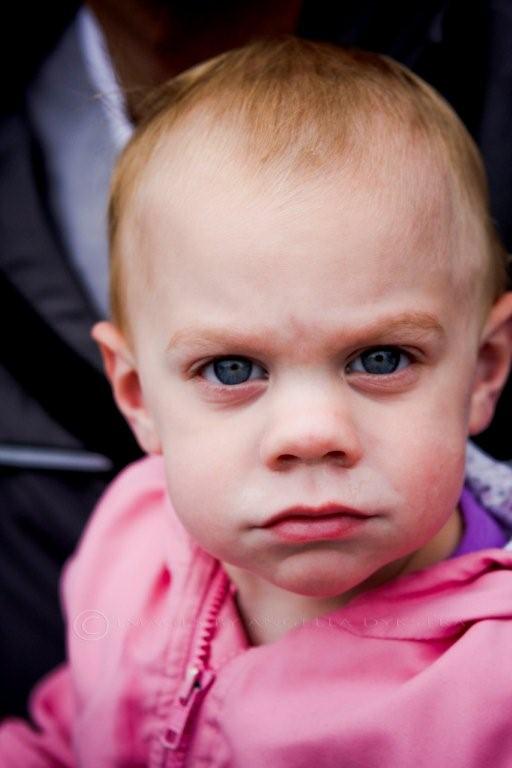 We had promised the kids that there would be CANDY! We don't buy candy for home very often, so this would be such a fun TREAT!
Except the candy? Was not happening. WHAT KIND OF PARADE IS THIS? Graham asked me, "Is the candy coming tomorrow?" Um, no, sweetie. This is your only chance.
There were a few spatterings of Double Bubble. Not so good for kids the age of mine. But then! A float from a local pharmacy came by and started hucking stuff!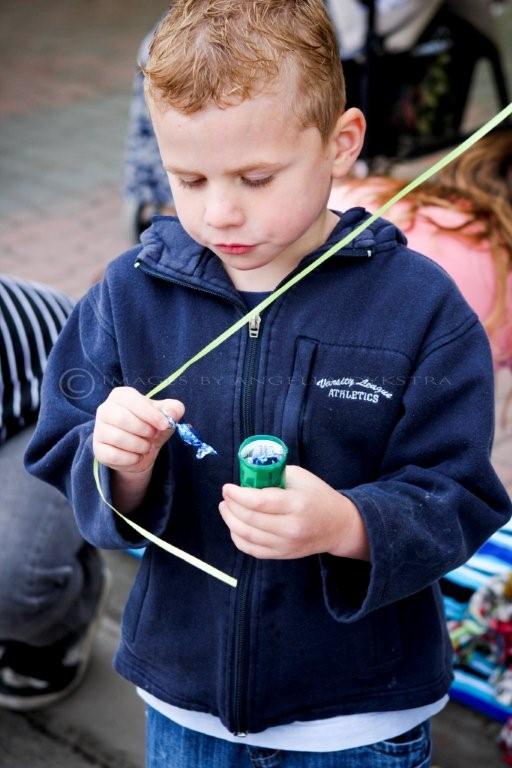 Yes. That would be a pill bottle FULL OF CANDY. Because we want to teach our children that pill bottles are fun! And easily accessible! And that those little "candies" inside are tasty!
Honestly.
At least Nathan was not a fan of the candy.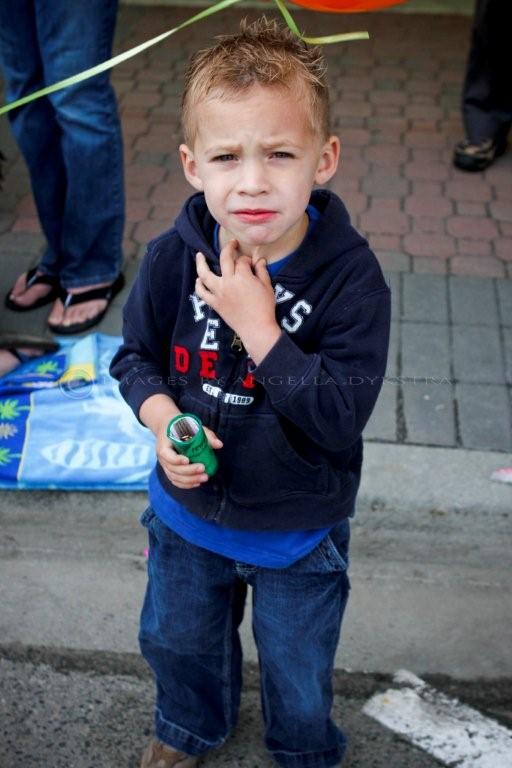 That's right, dude. Stay away from the "candy" in a bottle.
5. We went to the potluck, and people ate the lasagna!. The whole deal for the night is that we eat together with all of the other families. We then ditch the kids drop the kids off to participate in fun activities while us adults get to drink coffee and connect.
Even MORE awesome? The fact that while we were drowning in caffeine, our kids were learning a song to sing at the Sunday night service. If I had known ahead of time, I would have come prepared with the big camera. I did have my point-and-shoot, and took a video. Emily and Nathan bailed on the production once they saw me, but Graham stuck it out.
Ish.

Untitled from Angella on Vimeo.
As much as he and I are alike? He is ALL DADDY in that clip. And that cackling you hear? That would be me. The cackling turned into a smoker-esque cough yesterday when I finally succumbed to the cold that has been plaguing everyone else in my house. The positive spin? My voice is all deep and sexy. At least that's what I keep telling myself.
Enough babbling on my part.
How the heck are YOU?
comment via Facebook
comments