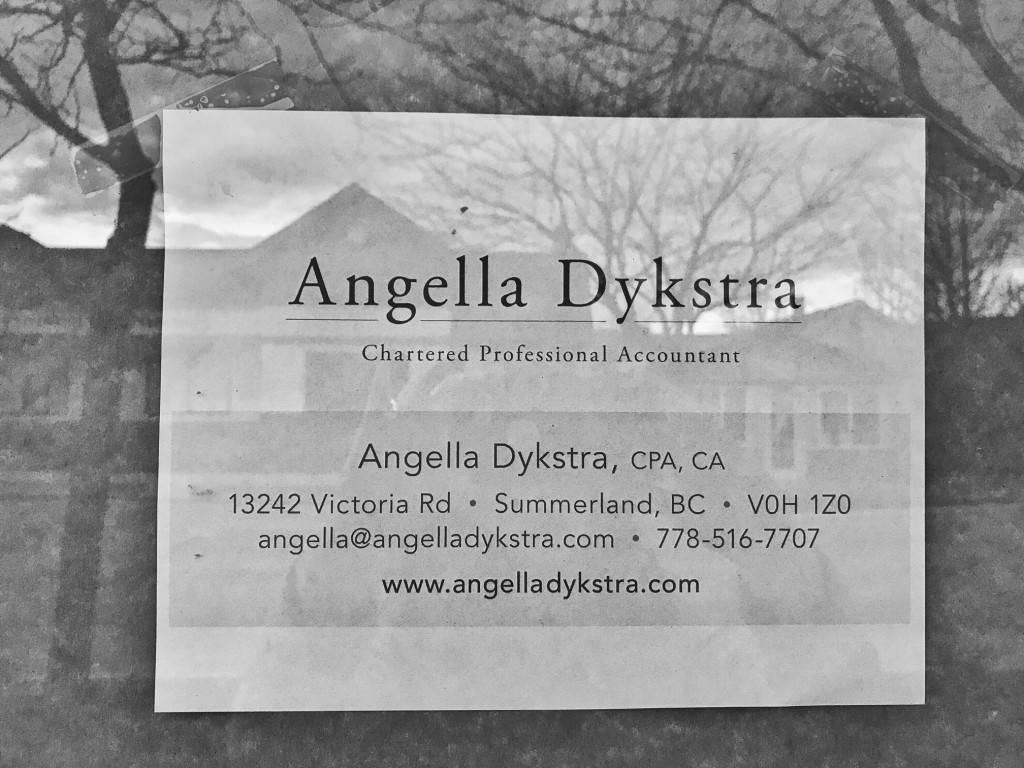 A long time ago, in a land far away, a young girl decided that she wanted to be…an accountant. She went to school, she studied, she articled, and she wrote a four-day exam. In November of the year 2000, she learned that she had passed that final hurdle and had earned the right to call herself a Chartered Accountant.
(Boring accounting history aside, she is now a Chartered Professional Accountant with a legacy C.A. designation, which makes her look even smarter thanks to the extra initials behind her name.)
That girl, of course, is me. My designation has served me very, very well as our lives have changed from newlyweds, to young parents, and to parents of teen/tweenagers. I have worked in different areas in the accounting field, but I always come back to public practice. Matthew and friends and colleagues have encouraged me to go out on my own but I never had any desire to.
Until I did.
It took one conversation with a wise friend that sparked me on the journey I've been on for the past few months. Obtaining licensing approval, incorporating, getting insurance, having my logo and website designed (Thanks, Susie!), and securing the best location a girl could ever hope for (Thanks, Tim and Kristi!).
As I mentioned in my last post, the doors have been blowing wide open every step of the way. I have encountered no hiccups, no delays, no snags. At one point last week, I wondered if something might not work and Kristi responded, "You've had a horseshoe up your butt this whole time. It's not about to stop now!" She was right. My ducks have been lining up very nicely.
I got the keys to my new space this past weekend, and we went down immediately to cover the windows with Kraft paper and hang my details in the window. Matthew is putting his contractor skills to work in the evenings to get me ready to launch. My last day at my current job is on Friday, and I have to be in Vancouver on Monday for a thing*, so my office doors will be open on Tuesday, May 2nd.
If you're local, stop by and say hi! If you want to find me online, check out my FB page and my pretty website.
I'm beyond excited, you guys. Here's to new adventures!
*I have something else amazing in the works that complements this step. Those details will follow. Soon.
comment via Facebook
comments