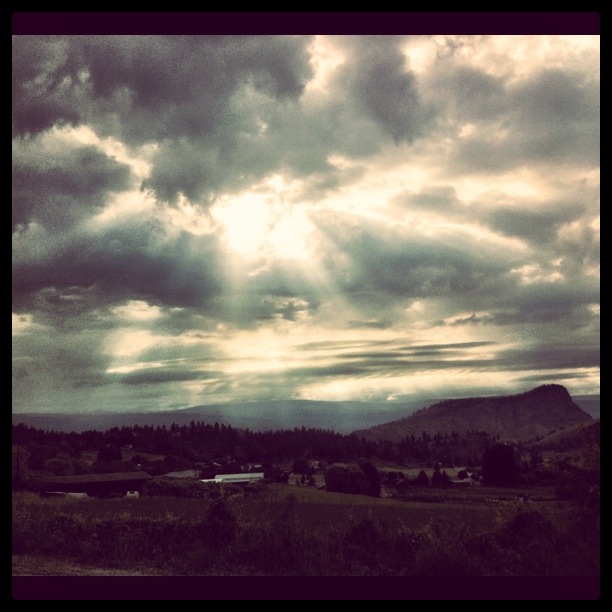 As I have mentioned more times than you probably care about, I'm up to my eyeballs with, well, everything. There's been a few choice pieces of ridiculousness that I'd love to vent about but that would probably hurt somebody's feelings and, well,  that's no good. Since I can't rant/vent, I'm going to focus on The Good because it is far more enjoyable than simmering in my own grumpy juice.
Without further adieu, things that make me smile:
Father's Day was yesterday, and I linked to it on both Facebook and Twitter, but if you haven't watched this video, you must.
Speaking of Father's Day, Matthew asked the Sunday School kids to finish "My Dad…" and then friends of ours turned that into a wrapper for a Hershey chocolate bar. The church kids handed them out to all of the men (Dads or not) in the service.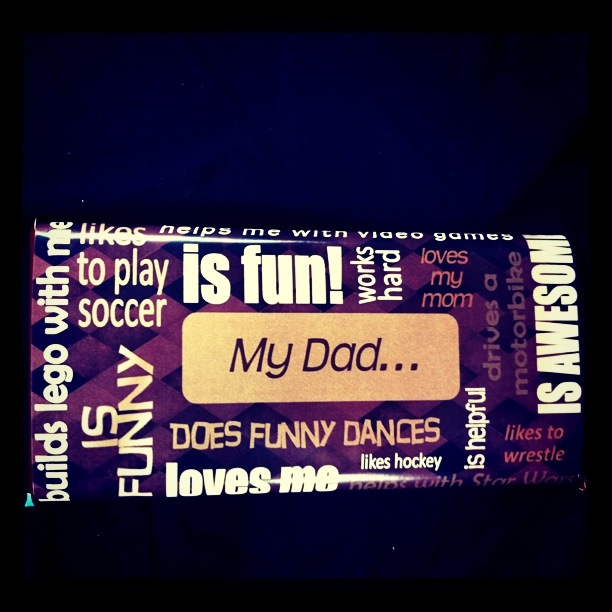 My brother is getting married July 2nd and last weekend I took his fiance to MAC as her shower present and then took (belated) engagement photos of them. I can't wait to finish editing them and to share them with the lovebirds and you guys.
Emily, from the bathroom, with her toy phone: "Mom! Did you know that you can poop and be on your phone at the same time?" I plead the 5th.
I've kept up my running habit ever since the 10K. My other sister-in-law suggested us three do a half marathon and, well, no. I just don't have the time to train. We do have plans for more 10K's and I hope to break an hour for my running time. In the meantime, I find that running 5K fits in well with my lunch hour and some days (like on Sunday) I run longer because it feels good. (Twenty-year-old me is wondering WHAT HAPPENED TO ME?)
My husband. How loving he is with our kids makes him even hotter than his physical attributes.
We leave for Portland/Cannon Beach on July 18th. Not only have we found a house/dog sitter (Hurrah!) but I'm excited that we are GOING ON VACATION. I haven't read a book in far too long (Obviously) but will have hours (and hours) of driving time and then beach time and, oh. I CAN'T WAIT. Recommendations more than welcome, if you can help a girl out. I plan to hit the used book store before we go and then Powell's in Portland. (Yay!)
How about you guys? What's making you happy? Your happy makes me happy.
comment via Facebook
comments