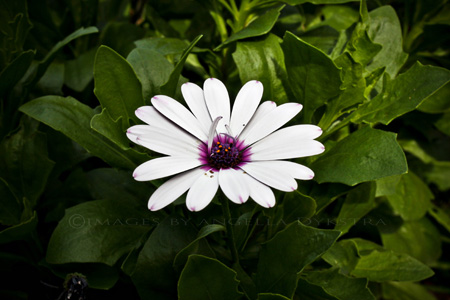 This is kind of like Blur's Song 2 except that there is no "Woohoo" factor (Unless, of course, you feel inspired). There isn't any music either. Jumping is always an option, if you feel so led. It's been an entire two months since my last rant (Really?)(Which, in our household, is always followed by, "Seriously? OH, COME ON.") It felt good to put it all out there when I wrote it way back in the day (Or two months ago. Whatever.) Based on the fact that I am running on too much work, too little sleep and (possibly) a few too many raging hormones, I felt it was time to bring on Ms. Ranty McRantypants.
1. We have credit cards. Shocking, I know. We try to use these credit cards for good and not evil. This is why we put all of our pre-authorized payments on them (Cell bill! Utility bill! Etcetera bill!) and pay them off each month. The main reason for having said credit cards is to (build up our credit, and) rack up the AirMiles in order to redeem them for merchandise (ATV's for the kids! (HOLY CRAP THE KIDLETS WERE WEE.) A Canon point and shoot to keep in my purse! A trip to Portland!) HOORAY FOR AIRMILES.
Except when your credit card is compromised three different times within six months. Calling all of those companies with whom we do pre-authorized payments is EXACTLY what I want to do in my "free" time. BLERGH.
2. I have read a lot about the whole American health care debate. My friend Loralee has written some posts on it (and was on the front page of the White House website) (Yes, really). As a Canadian looking in, I don't understand why there is such a fight between "liberals" and "conservatives" when it comes to universal health care. In Canada, everyone is thankful for our health care system. Liberals, conservatives, ninjas. Everyone.
3. People telling you how to blog/Twitter/Facebook. What exactly makes you the expert? Because you've proclaimed yourself to be an expert? You have more "followers" than I do? (Sounds like a cult, but no)(At least not with me.) BULLY FOR YOU. And no, I don't read you on a regular basis. My friends just link to you when you post something stupid like, "How to Twitter" (GOOD GRIEF) and then we all laugh at you. Because you're an idiot. It's TWITTER for frack's sake. (Who is frack? I've no idea.)
4. There are two grocery stores in my small town and they carry all of our dietary needs. Between the two of them. Hauling three kids out of the van, into one store, then back into the van, then back out of the van and then into THE SECOND STORE is a little bit ridiculous. One of them carries my favorite chips, ground flaxseed for a family recipe and the Crystal Light flavor that I like. The other one carries excellent produce and has better prices. I CAN'T WIN.
5. The packaging on kids' toys. Nathan had a birthday this week (Remember?) and received some toys that were packaged like only the big toy companies know how to do. Twist ties, elastic bands and plastic with the properties of steel. I darn near had to break out Matthew's reciprocating saw to help me set his presents free. I also may have donned some safety goggles to help me in my endeavor. There may or may not have been a cloud of nasty words floating about my head while I went to work.
6. People who comment to me that they don't understand how I have time to blog (Hate that word, by the way). You do what you love, people. Some people like to watch hours upon hours of TV or fill out every "What type of (fill in the blank) you are on Facebook. I like to read and write, both online and off. Knock it off with the comments already. Or I will smite you (If I only had that ability).
7. Skinny jeans. They're as bad as the fold n' roll. If not worse.
8. "Captcha" when leaving comments on posts. Trying to decipher squished together letters that might be sfhzajkfhjkAHFskdjh makes me not want to comment. On that note, partial feeds are also of the debbil. Reading ten words doesn't make me want to click through to see what you have to say, unless you are a close personal friend. To quote the blogger formerly known as Schnozz, "WE NEED TO TALK ABOUT YOUR PARTIAL FEED."
(I might just make that into a t-shirt for BlogHer 2010.)
9. Automatic faucets. My husband is able to abstain from releasing his bodily fluids in any place but our home (and a random gas station in Faulkland). I, however, often find myself in the bathroom at Wal*Mart with the kids, telling the boys to LIFT UP THE SEAT ALREADY (And FLUSH ALREADY)("When it's yellow, let it mellow" only flies at home.) When all of the nasty has been dealt with, I find myself helping the kids wash their hands. Which requires water. Which may or may not involve me waving my hands crazily in front of the sensor and possibly doing a rain dance. I don't know what it is but I cannot get those blasted faucets to work consistently.
10. People who tailgate you when you are driving in the slow lane. DUDE. I am in the SLOW LANE. And have set cruise control to be at the SPEED LIMIT. Tailgating me tempts me to do the heavy break, but that's not safe with the kids in the van. Instead, I will speed up enough so that I am driving right next to the person in the "fast" lane. Which means that you are boxed in and couldn't pass me if you tried. I am awesome like that.
So. It's been awhile since I blatantly asked you guys to chime in (Sorry). Anything that you want to rant about?
comment via Facebook
comments