The bacteria and the virus(es?) have been having their way with me. Infection SMACKDOWN is occurring in this here body of mine. A cohesive blog post is on my wish list, but so is actually doing something productive. I am pretty sure that laying on the couch, eyes half-closed, and watching Big Brother would not rank as productive.
I have a bunch of random items bouncing around in this (old, tired) brain of mine and seeing as it is Thursday, I was inspired to shamelessly copy emulate my friend Ali who first introduced me to the Thursday Thirteen. I love (LOVE!) lists and could go on forever, so a set goal of thirteen is probably a good thing. Here goes!
1. The antibiotics have kicked in. Pro: My throat no longer feels like I am swallowing shards of glass. Con: Everything I eat becomes liquid gold.
2. Hannah awarded me with the Daily Dose award.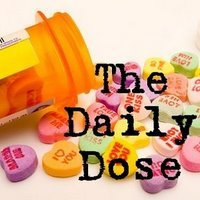 I am such a people pleaser that I hate to pick only two…but I am going to pay the love forward. I will pick people who will likely play along. Two people who are on the top of my list are Kami (my shopping buddy last weekend) and Loralee (you can stick it in your sidebar if you want, sweetie).
3. On my last post, Alexandria said she would not mind seeing more Mexico photos. I thought it would be a great Wordless Wednesday post, but got sidetracked using my limited energy for doing things like showering and going to the bathroom and what do you know? It is now Thursday. Here is another favourite, for those who are interested.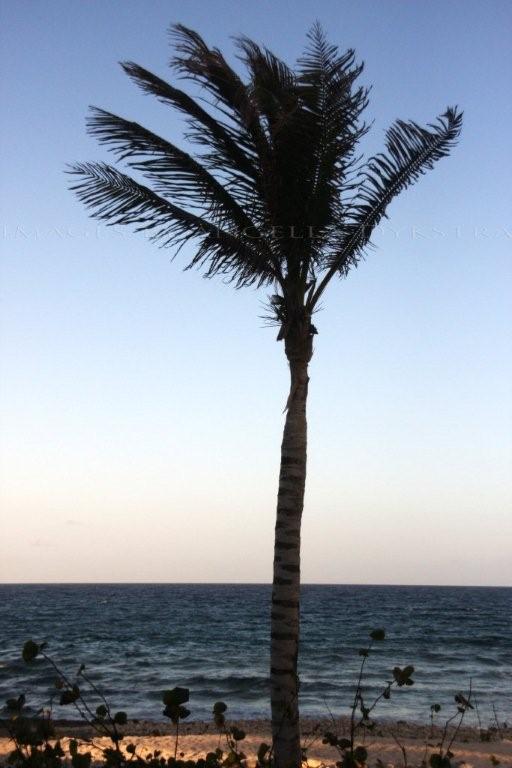 Maybe I will post more next Wednesday. Or maybe (hopefully!) I will brush the dust off of my beloved camera.
4. I am head-over-heels in love with my lululemon yoga pants. For once in my life, I have a defined tush. 'tis awesome.
5. For those of you who do not use a feed reader, or have not noticed my side blog (over there – on the right), I was inspired by Kerrianne to send a Declaration of Romantic intent to Honey.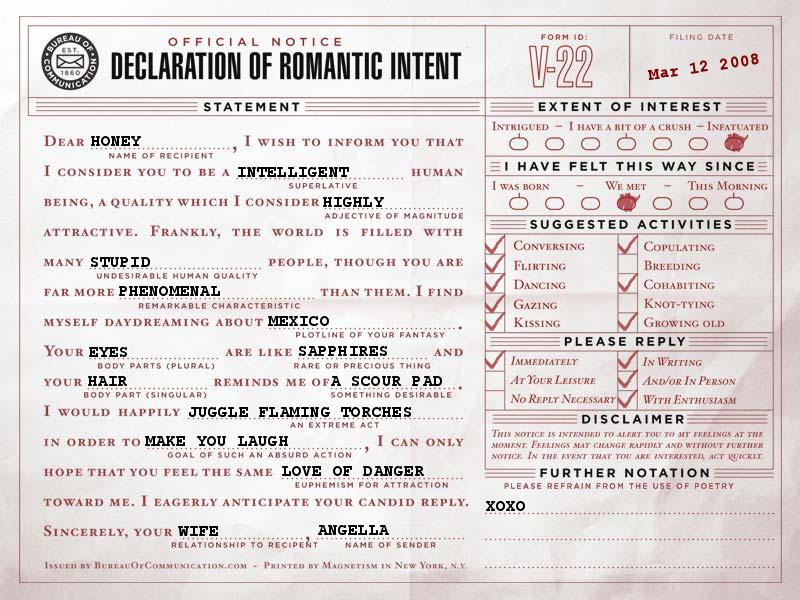 You can create one here.
6. There will not be a Foto Friday tomorrow. I have barely taken any photos, let alone learned anything new I could share. If you have not heard of Shutter Sisters, I suggest you check it out. I first heard about it from Karen W.'s site Chookooloonks, as she is one of the contributors. Shutter Sisters is a site where a group of amazingly talented women have come together to share what they are learning about photography. I am inspired daily. I am sure you will be inspired as well.
7. In times of sickness, etc., I wonder if I should really post about it, because WHO CARES? Then I wonder if I should post at all because people might be bored. Except? I created this site for me and mine. Those who choose to participate in my little community do so out of their own free will, and have been nothing but encouraging and supportive. Thanks, chicas. A virtual Diet Coke (Or cocktail, if you choose) sent your way.
8. Emily had her immunization shots yesterday. Four (FOUR!) shots; two in each arm. She was (obviously) crying. After the third one, Graham's eyes welled up with tears and he asked the nurse to please stop "pinching" her. He said that he was her big brother and it was his job to take care of her.
*sigh*
9. Emily got measured and weighed at her appointment. She weighs 27 1/2 pounds (That's why I have pipes) and is 33 1/2 inches tall (That's almost THREE FEET!). My doctor was not kidding when she told me Emily would likely be six feet tall when she is done growing.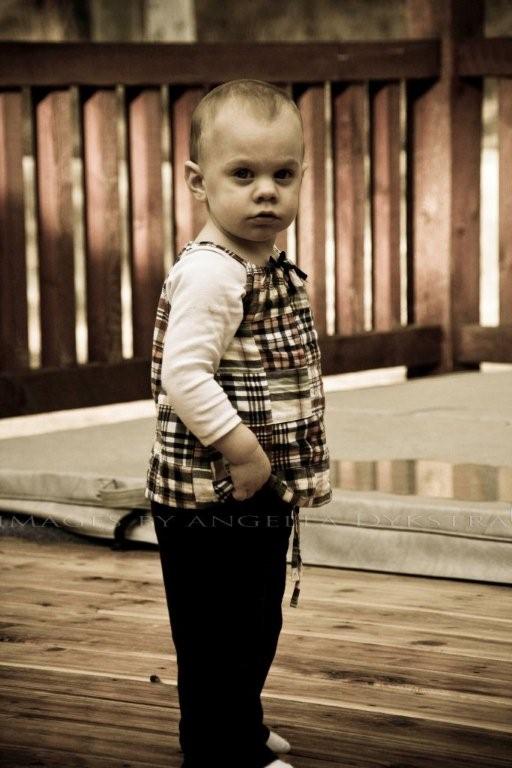 Future supermodel? Or WNBA star? Or both?
10. My diet since Sunday has consisted of….toast. Last night I felt my appetite (somewhat) returning. I ate oatmeal for breakfast today. And a hazelnut latte. It was all that I had remembered.
11. My favourite number, for no apparent reason. As is the number 20, but there are reasons for that one.
12. Today I also had my first Diet Coke in five days. It. Was. GLORIOUS! Also. Ever cut out caffeine for five days and then had a full shot of DC? WHEEEE!!!! I almost should not have been driving today.
13. Matthew got out the chainsaw today to cut dead branches off of some trees and brushes. He had the peanut gallery watching him.
As much as Honey is my complete and utter partner when it comes to parenting, that does not make him a pansy. He can wield power tools, chain saws and axes. He is ALL MAN. RAWR.
I have expended all of the energy that I have tonight. Thanks for being so good to me, and once I am back to normal (I am getting there!) I promise to return the favour. I will be a better blog citizen next week, unless I come down with some other random viral or bacterial infection.
Or escape on another tropical vacation. Here's hoping.
comment via Facebook
comments