I have mentioned before that my (much) younger brother Lance lives with us. Said brother recently traded our youngest brother Chad a video game console for a little piece of machinery called a pocket bike.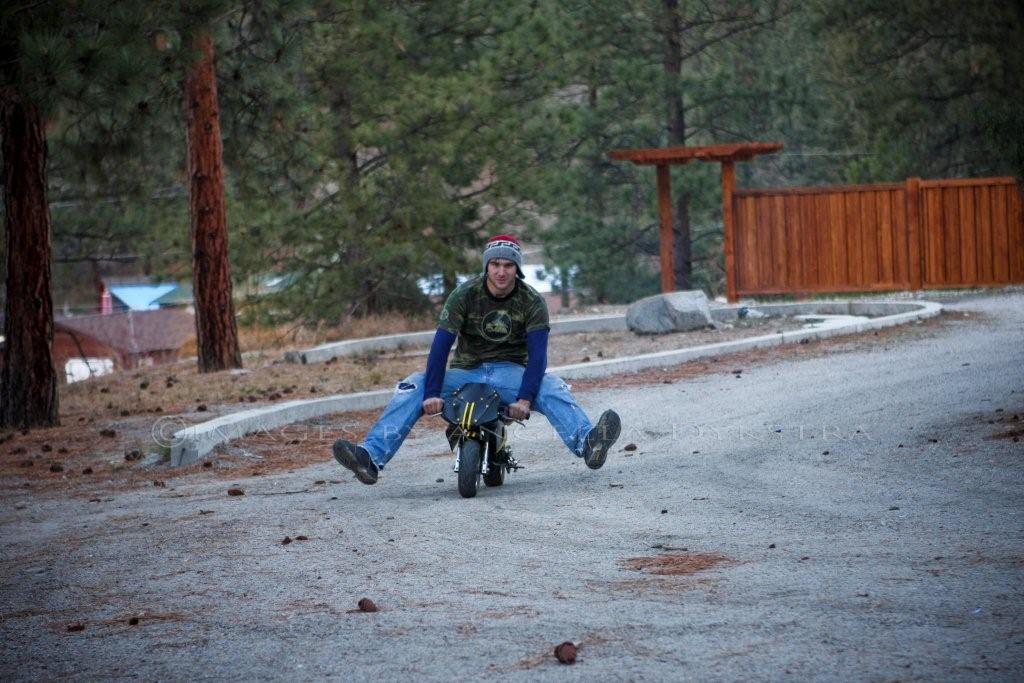 Dude is 6'2″; putting his feet on the little pegs is darn near impossible. He found an alternate riding position, crazy smart lad that he is.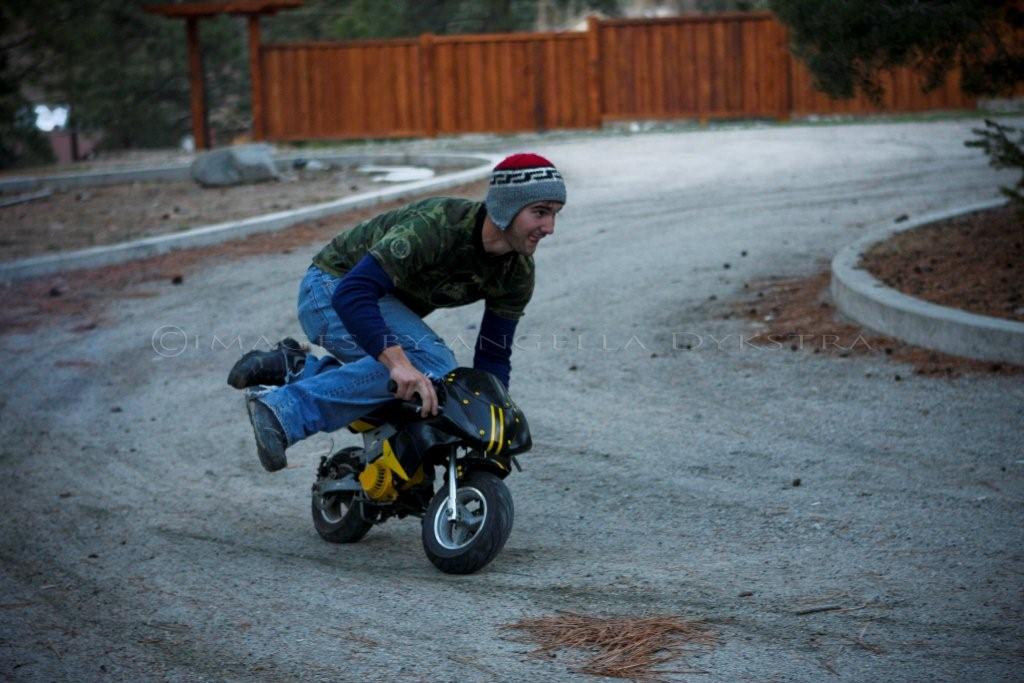 Oh, to be nineteen.
Those of you who are new around here may not know that back when I was a single lass, I owned a motorcycle.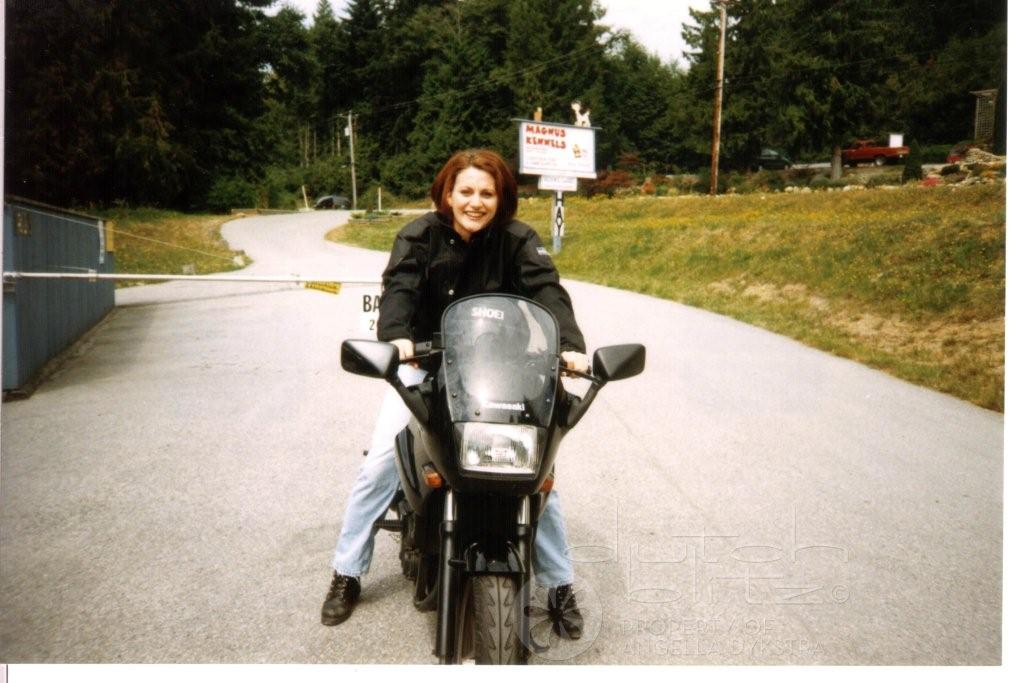 Matthew and I paid for our own wedding, so I sold it, but BOY DO I MISS RIDING.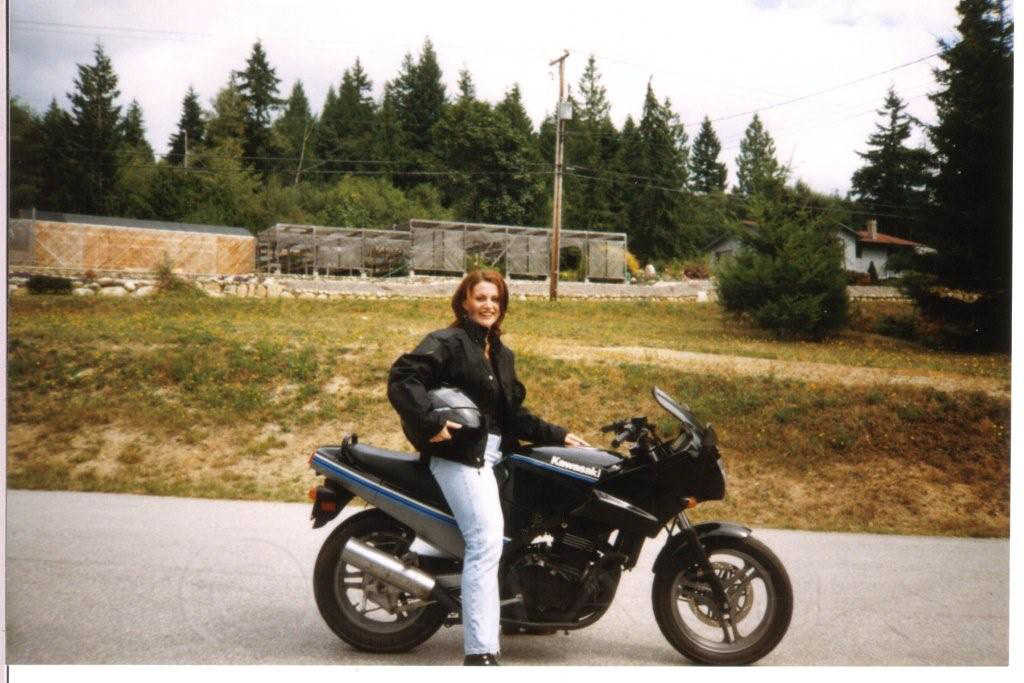 (Hello, chubby thighs of my youth.)
(Please also excuse the hair. I had cut my hair super short and was growing it out.  My lame attempt at the "Friends" hairstyle was far better than looking like a demented poodle.)
I was excited to try the pocket bike. I said a little prayer for safety.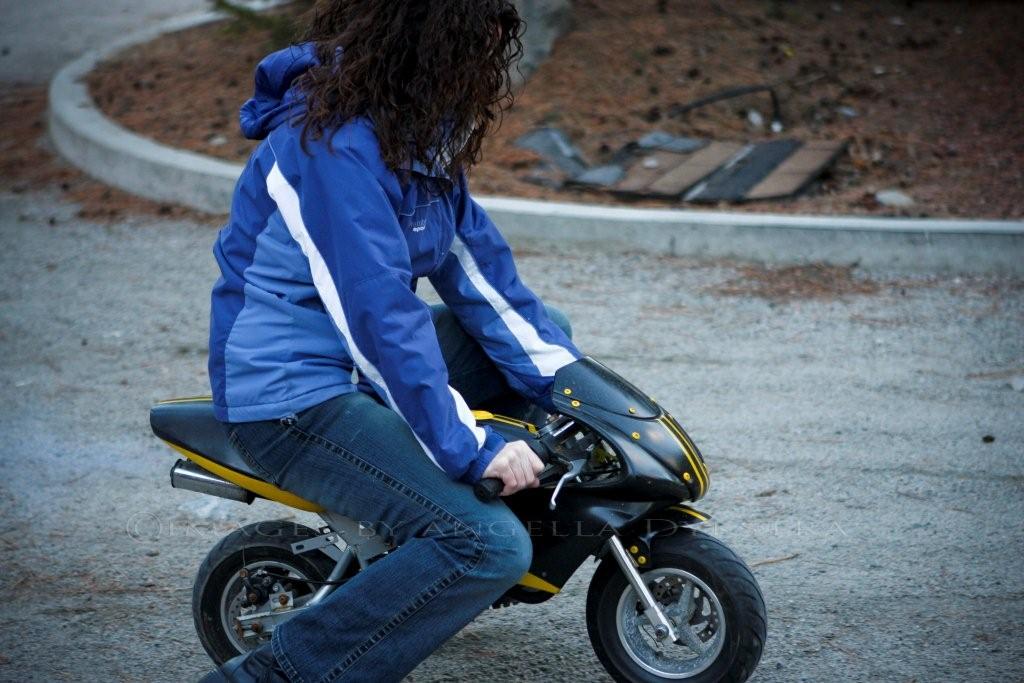 Before you give me heck for not wearing a helmet, please know that 1. My full-faced helmet would hinder my safety on this week bike, and 2. Despite how it looks in the following photos, my kids RUN faster than I was going.
On the first go-around I got a little too close to the trailer.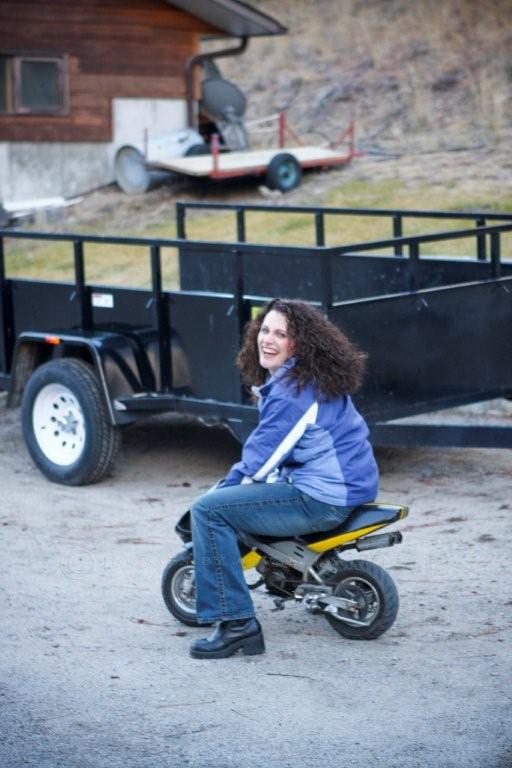 My riding skills are rusty.
I soon got the hang of it and was even able to get my feet on those little pegs.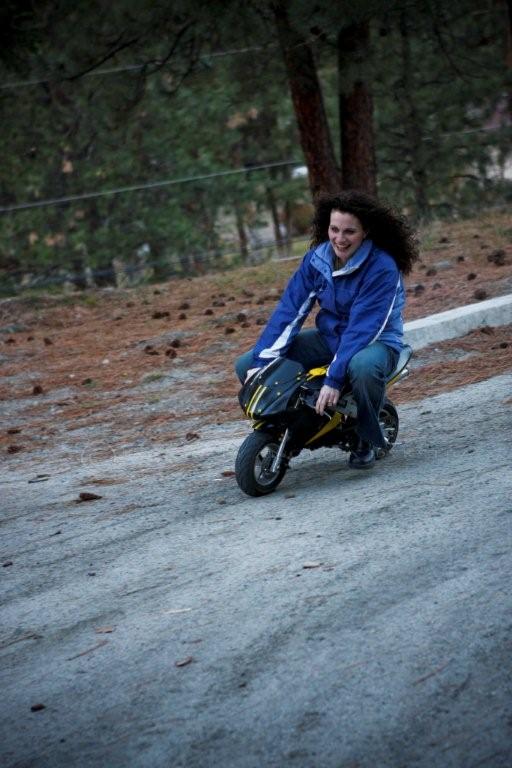 Wheeeeee!!!!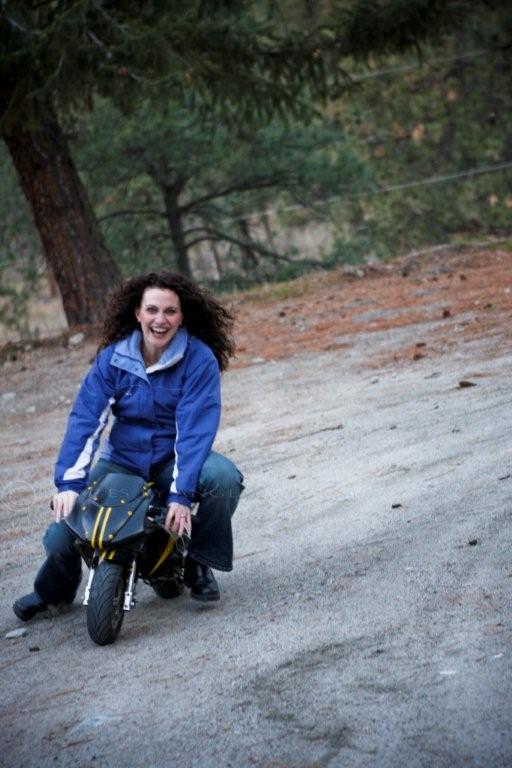 I will have you know that having my knees up by my ears have made my hip bones a little sore. I'm far too old for a pocket bike.
I had fun though, and blew Honey a kiss.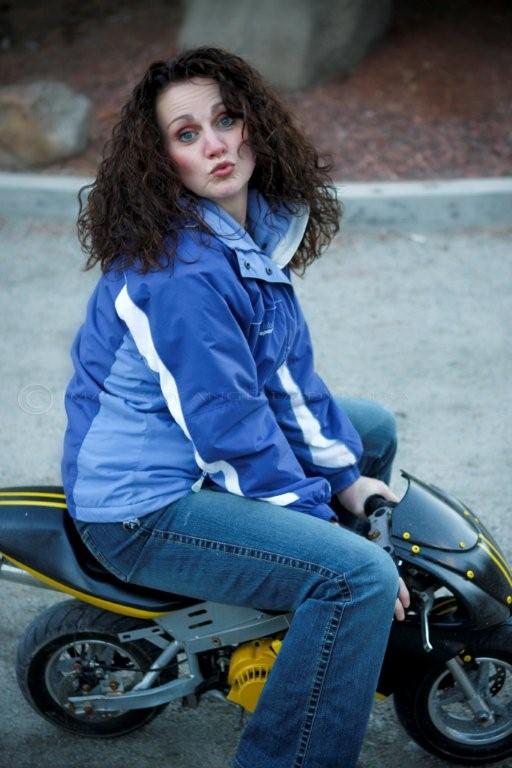 Every spring when I hear/see all of the street bikes come out, my heart leaps and I long to hop on a bike and go for a ride. The ten minutes I spent on that pocket bike has totally made my itch to ride, um, itchier.
Who wants to join my biker gang posse?
*A year ago today: The Perpetual Learning Curve.
comment via Facebook
comments