Amy at The Over Thinker (Funny, funny girl) did a post last week showing photos of herself with pink-streaked hair. I mentioned that I missed my nose ring and thought I might try pink hair in order to regain some semblance of coolness.
She emailed me back almost instantly hooting and hollering about the fact that I once had a nose ring. She also asked if I could post a photo of it for her birthday. Which was Friday. Three days ago. I suck. I promised her that I would eke out some time this weekend to search through my photo archives for a picture of me sporting of said nose ring.
Her reaction also made me realize that many people who read this site might not know that I ever even had a nose ring. I have pierced my nose a total of three times in my lifetime. Yes, three times.
The first time was in the fall of 1999. I was single and on a weekend road trip to Calgary with a group of friends to see our friend Riley Armstrong perform. I went to a downtown tattoo/piercing parlour, braved a big FAT needle and emerged with a nose ring.
I felt spunky. Hot. Sassy. I loved my new look and my ring. Loved it, loved it, LOVED IT.
My StepMom even supplied me with a Bible verse to affirm my actions. The full passage is Ezekiel 16:9-14, and the specific part regarding nose rings is as follows:
I adorned you with jewelery: I put bracelets on your arms and a necklace around your neck, and I put a ring on your nose, earrings on your ears and a beautiful crown on your head.
God likes nose rings! And jewelery in general. He is awesome.
I met Matthew shortly after I got my piercing. He also thought me to be spunky. Hot. Sassy.
We were soon engaged and I got the inane idea in my head that maybe a nose ring was not appropriate for wedding photos. Honey protested, but I took it out and let the hole grow over. I also sold my motorcycle to put towards our wedding fund (we paid for the wedding ourselves). I gave up all of my symbols of coolness, but got to be married to Superman. Fair trade.
Shortly after we got married, I mentioned that I missed my nose ring. Matthew did too! We headed downtown (Vancouver) to another tattoo/piercing parlour. They pulled out the big FAT needle and I was soon sporting another nose ring. I walked out with a skip in my step because I felt like a little part of me had come home again. I LOVED IT.
A year or so later, we moved up here to the Okanagan. I landed a job at a prestigious firm where nose rings were frowned upon. I took it out, only to get a job a month later at a firm that was more me. Nose rings would have been totally fine, but mine was long gone. I did my best to cope.
Then, almost four years ago, a friend of mine wanted to get a nose ring. I was ALL OVER getting it done again. We went to a place in the mall that used piercing guns as opposed to a needle. No biggie. Or so I thought.
I spent the next year battling my nose and the ring. It kept getting infected, and I kept cleaning it with rubbing alcohol and hydrogen peroxide. NOTHING WORKED. I grew tired of having a festering wound full of pus and finally took it out nearly three years ago. I figured that maybe my body had grown tired of me piercing it, and it was just time to put the dream to rest.
Every time I see someone with a cute little nose ring, I feel a little sad. And envious. I'm serious.
While Matthew and I were out on our date afternoon/evening yesterday, I thought I should take a look at the magnetic earrings offered in stores such as Claire's. The selection was limited, and the earrings quite lame. It was not going to happen.
After supper, we went to the old downtown core of Kelowna. He got a monstrous waffle cone (which I nibbled on) and I took some photos. I showed him how I could use my mad photo skillz to take a photo of sun flare.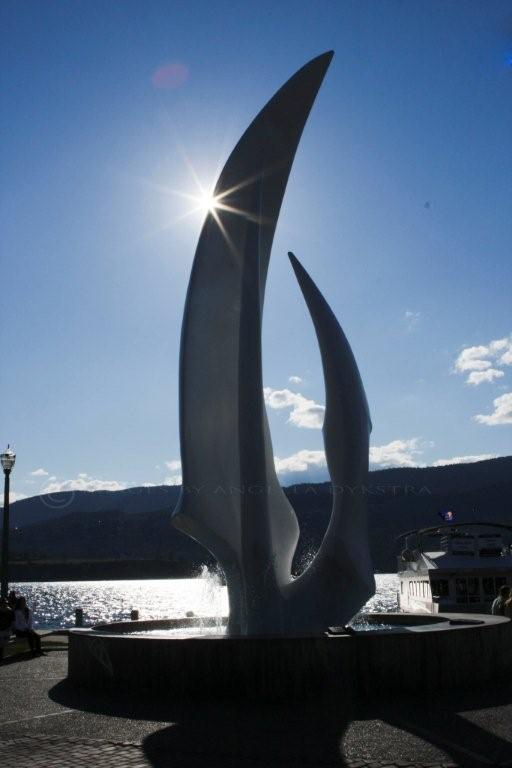 We walked back to the truck and headed towards the highway. We were on a random side street and I saw a tattoo/piercing parlour. I asked Honey to pull over. I wanted to ask them if what I had experienced that third time around was normal. If maybe I was just not meant to be pierced anymore.
The girl behind the counter was a wealth of knowledge. She told me that piercings done by a gun often have issues as they are more disturbing to the skin. She also told me that rubbing alcohol and hydrogen peroxide are the WORST things you can apply. They are so strong that they kill the good bacteria that helps to fight infection. Not only that, they are usually the reason for the irritation and the infections.
Huh.
I looked at Honey. He looked at me. The next thing I knew I was staring at a big, FAT needle.
I almost skipped out of there and burst into song. I AM THAT EXCITED. We got home and I had Honey take some photos of my new decoration. It took a few (dozen) tries, as I am a horrible model.
"Let me see it! That DOESN'T EVEN LOOK LIKE ME! You NEED TO FOCUS".
He has the patience of Job. Seriously.
We managed to agree on a few. Here's one.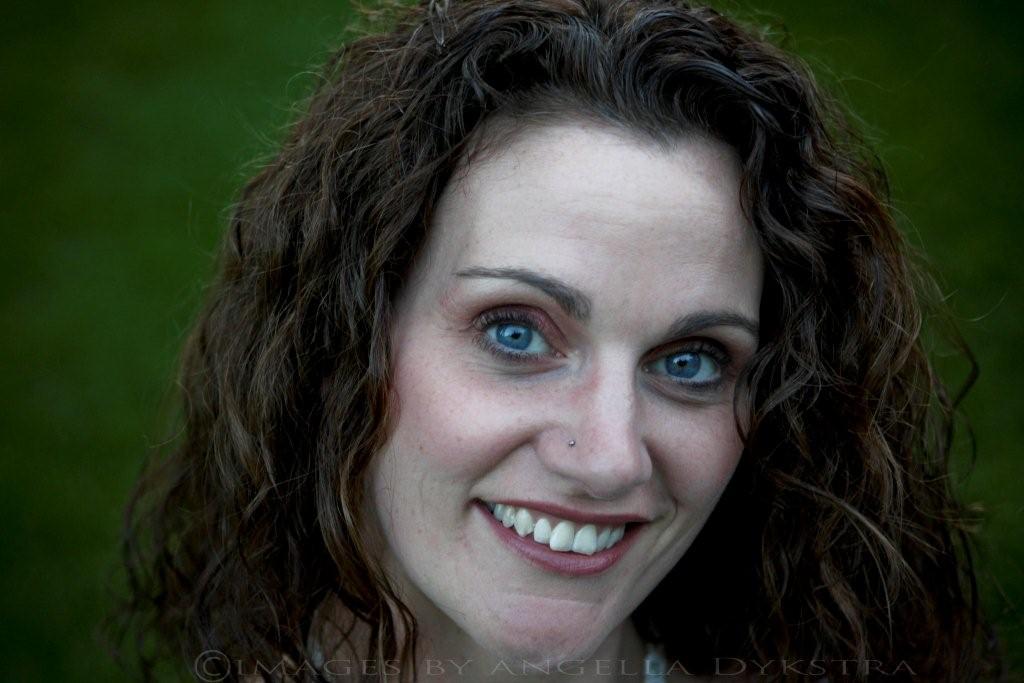 A self-portrait series (is two a series?) would not be complete without the kissy face.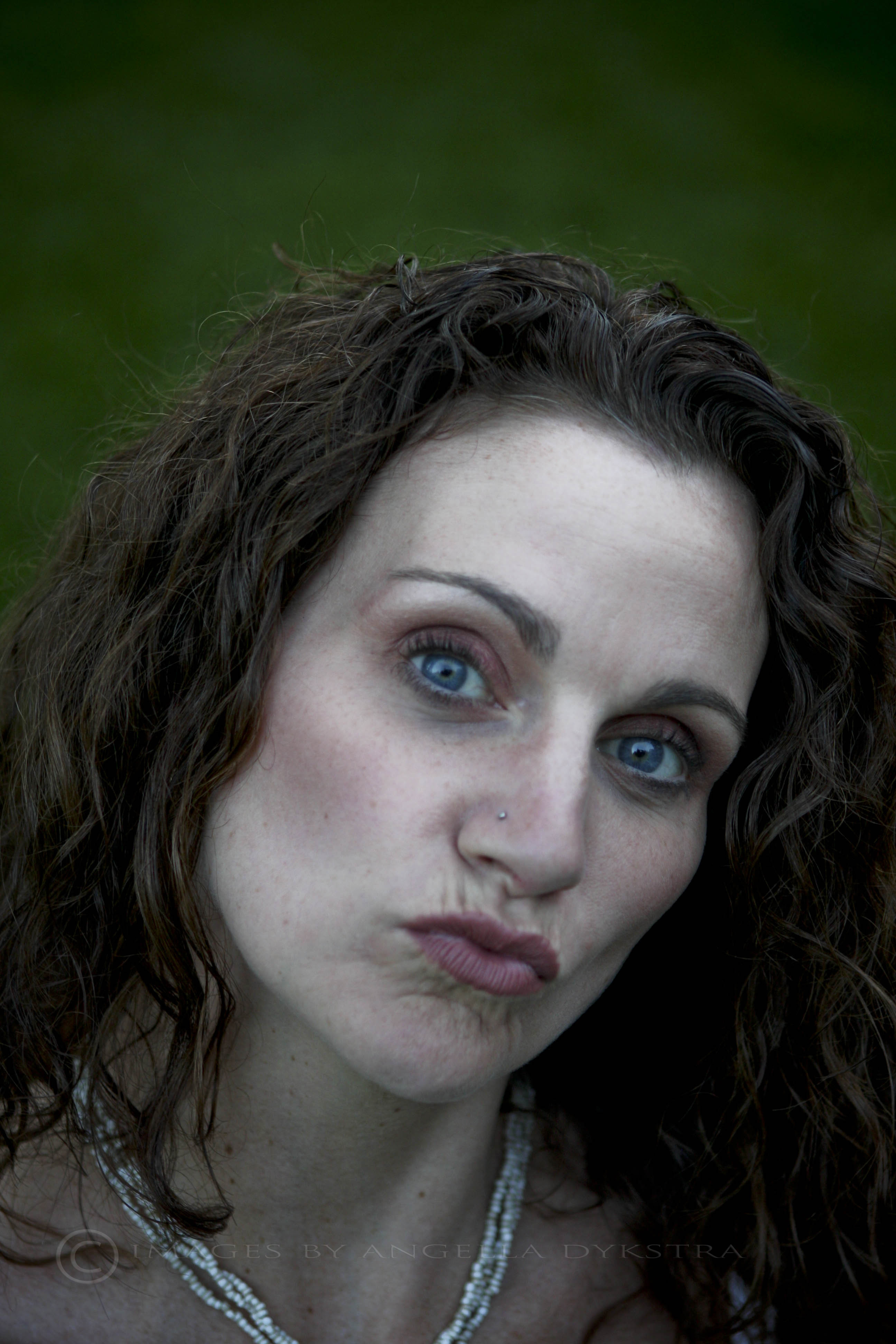 I really hope my nose ring gets to stay this time. BECAUSE I LOVE IT.
Next thing you know I will be buying a motorcycle and blowing the dust off of my helmet and Kevlar jacket.
comment via Facebook
comments