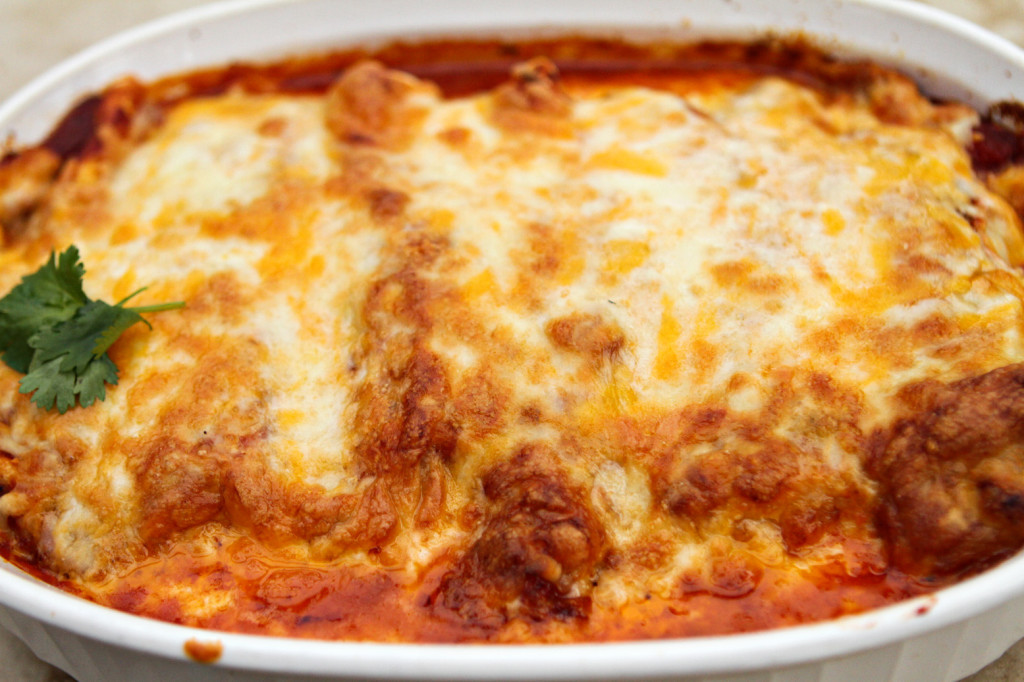 This month's box of goodies from the lovely people over at Life Made Delicious was all about Old El Paso. This was fine by me, because I'm all about Old El Paso, and have been since before I was married. Tacos and nachos and salsa, oh my! My love of Mexican-inspired food has been embraced by my family and features heavily in our dinner rotation. We have Taco Tuesdays (Since long before the LEGO movie), and our Friday-homemade-pizza-and-various-appetizers-night usually includes nachos or some kind of salsa dip.
The box I received included three different Old El Paso kits, and a coupon for a free bag of their Touch of Philadelphia Mexicana Shredded Cheese. Our brief included links to some recipes that included the cheese and I decided to make the Baked Enchiladas and test them on my family. YOU GUYS. Hand to heart, everyone loved it and requested that it be included in our regular meal rotation. It's so easy to make, and so, so tasty. You need to make these. Trust me.
INGREDIENTS:
1 lb (500g) lean ground beef
1 pkg (465 g) Old El Paso* Soft Taco Kit
1 cup (250 mL) Green Giant* Frozen NIBLETS* WHOLE KERNEL CORN
1/2 cup (125 mL) chopped green pepper or zucchini
2 cups (500 mL) Touch of Philadelphia Shredded Creamy Mexicana Cheese, divided
1 ½ cups (375 mL) Old El Paso™ Thick N' Chunky Salsa or 1 can (14 oz/398 mL) tomato sauce
sour cream, if desired (I used some, because sour cream)
INSTRUCTIONS:
1. Heat oven to 375°F.
2. Brown beef in a large skillet over medium-high heat, stirring occasionally; drain. Stir in 1 cup (250 mL) water and seasoning mix (from kit). Cook 5 minutes. Stir in corn, pepper and 1 cup (250mL) of the cheese.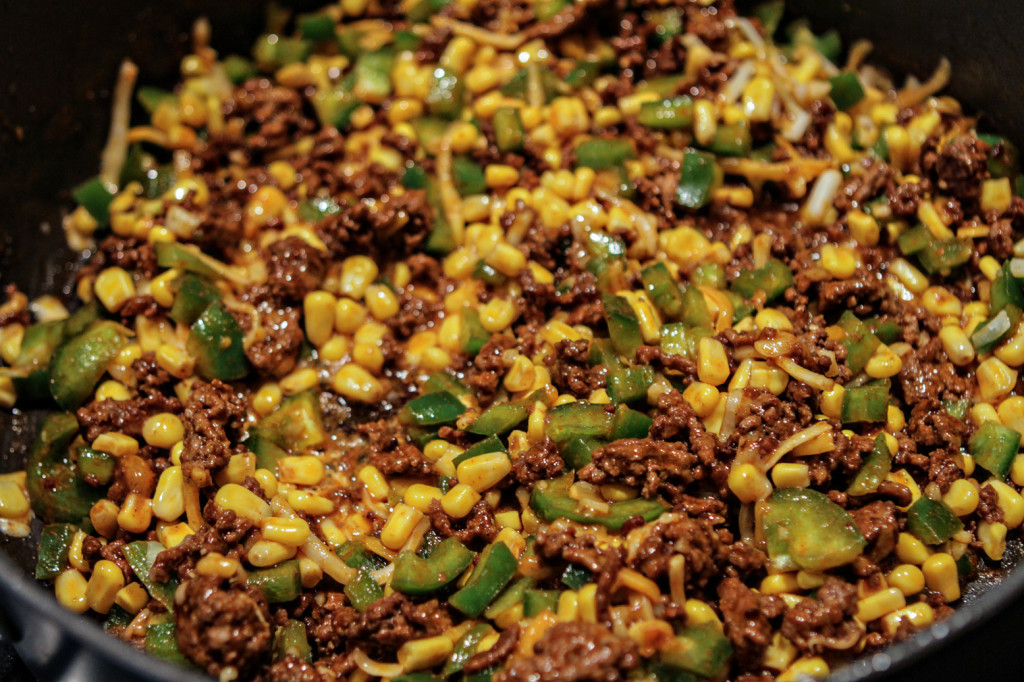 3. Combine contents of taco sauce pouch (from kit) and salsa (or tomato sauce). Pour 1 cup (250 mL) on bottom of 9×13-inch (23×33 cm) rectangular baking dish.
4. Place approximately 1/3 cup (75 mL) filling on each tortilla and roll up. Place seam side down in pan.
5. Pour remaining sauce mixture over tortillas and sprinkle with remaining cheese.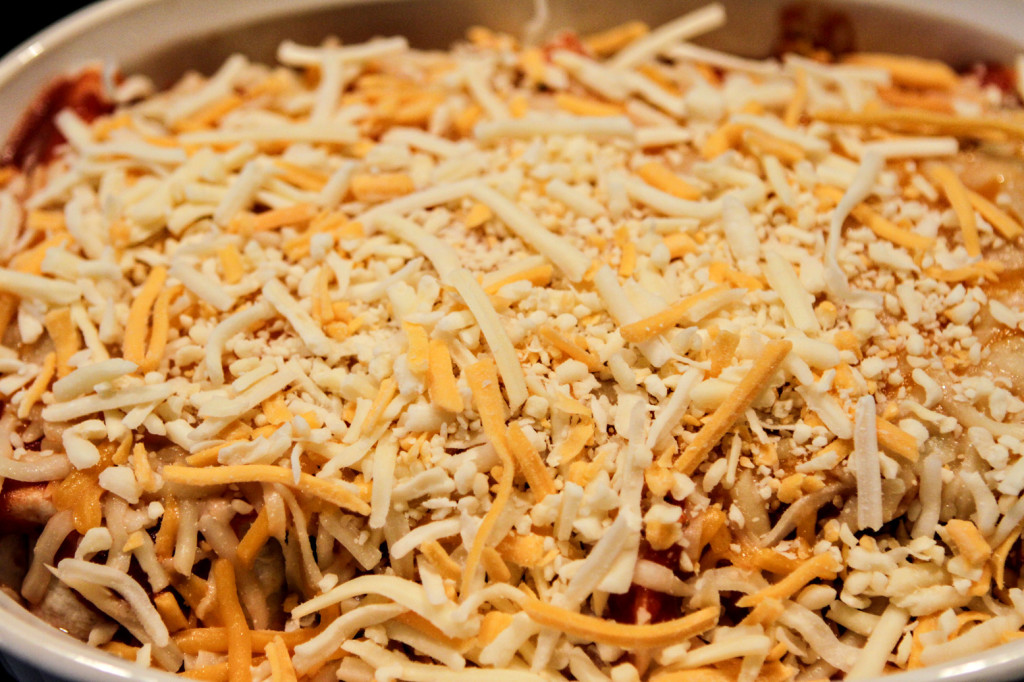 6. Cover with foil and bake 20 to 25 minutes. Serve with sour cream if desired.
That's the official recipe, but I made a few changes. We keep cans of the Niblets corn in our pantry, so I didn't buy frozen corn. I am a huge fan of cilantro, so I used it as a garnish. I also baked it uncovered, because I like things to brown a bit, but it didn't lose any of its moisture.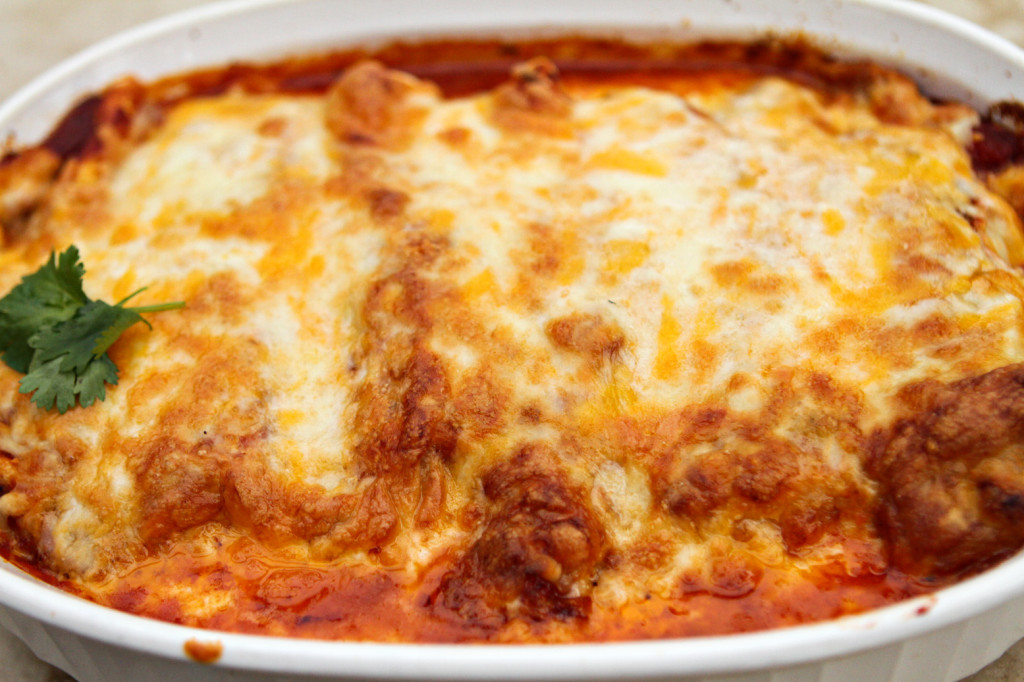 I used the mild salsa in my box of fun instead of tomato sauce and it was quite mild. Next time, I'll use the medium salsa and maybe add a few jalapenos, at least for my portion. The kids loved it the way I served it.
Here's some good news for you who also love Mexican-inspired food and cheese. (Who doesn't love cheese?) Old El Paso has a Free Cheese Promotion. Free cheese!
Here's how it works:
1. Purchase a specially-marked package of Old El Paso
2. Cut out the coupon and use it when you purchase another specially marked Old El Paso Kit & Old El Paso Salsa. Then you get a FREE Package of Cheese to complete your meal.
Do it, friends. You won't regret it.