One question that I hear whenever I run into someone that I haven't seen in awhile is, "How is your new house coming along?" Out loud, I tell them that it's coming along really well and in my mind I think that I need to post some more updates. I've posted photos of our kitchen (the lighting has been updated, thanks be), my office space, and our bedroom and ensuite.
It's time to show you what we did with our fireplace in our main living area. We tackled it over Christmas break and it makes me happy.
This: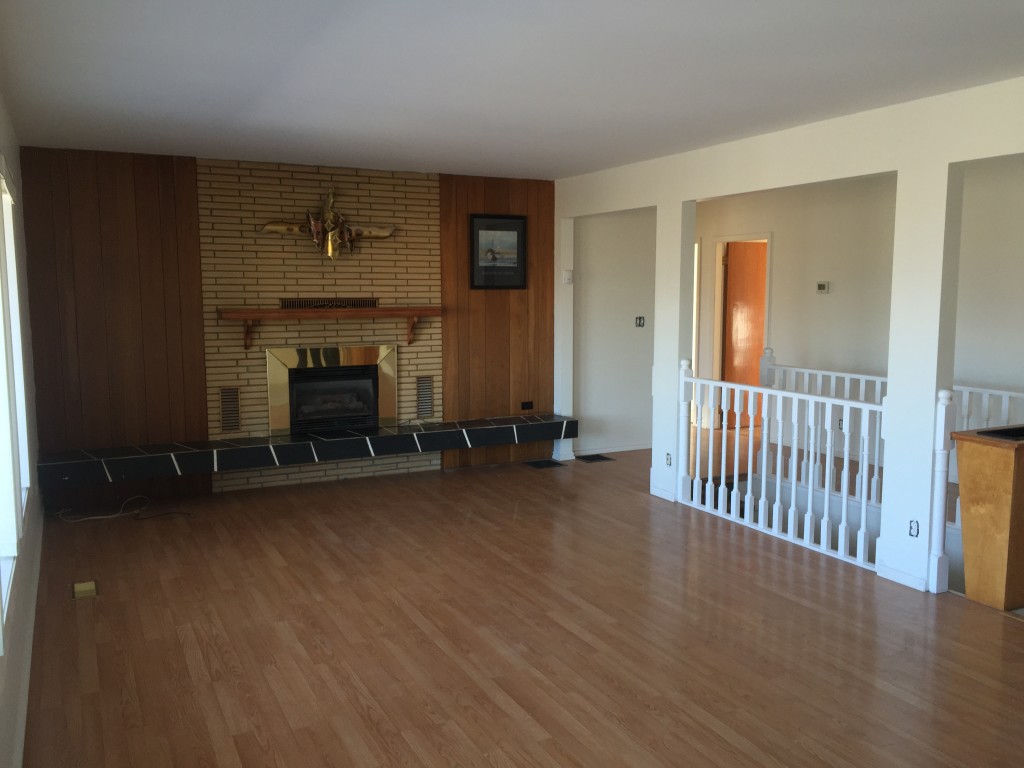 Became this: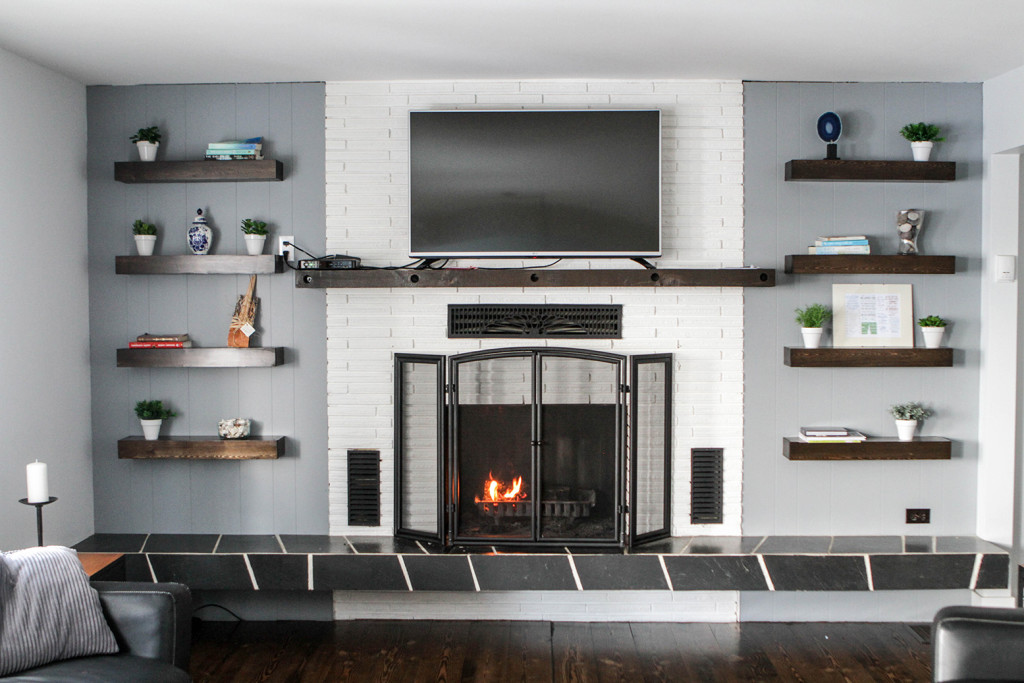 We (Matthew) painted the paneling on either side of the fireplace the Pewter grey we used on the piano wall and in G's bedroom (Photos to come). We (Matthew) painted the bricks white (obviously) and the grates black. We (Matthew) built and stained the mantle and the floating shelves on either side of the fireplace, and set up the new TV that we (I) bought on super sale. When we had the wood stove installed downstairs, the company installing it told us that it was totally legit to take out the gas fireplace upstairs and have an open fire, so we (Matthew) took out the fireplace and (I) bought a fireplace screen. It's awfully cozy to hear it crackle.
I'm the interior decorator, so I did my thing with the shelves, and all that's left to do is to stack firewood under the hearth. (We're not replacing the hearth, because it may be from 1965 but it seems to fit.)