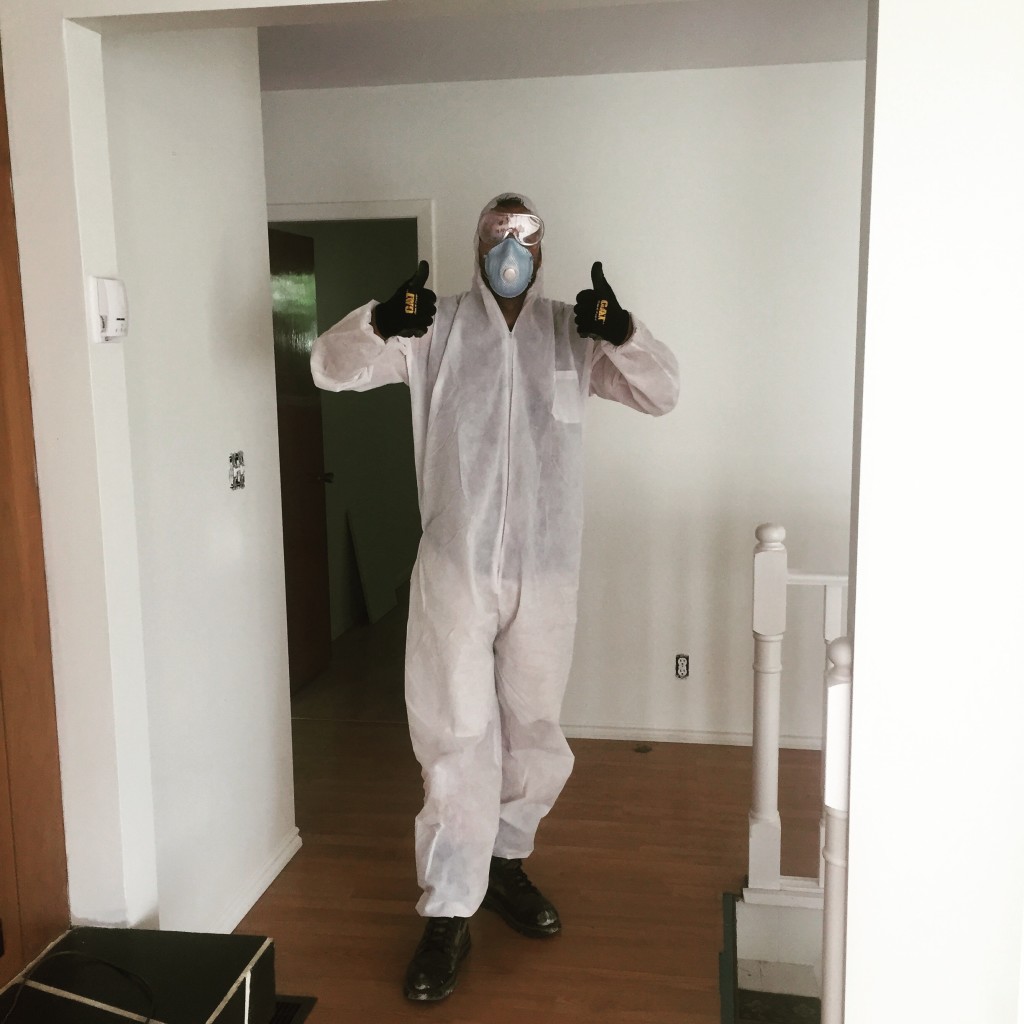 We are still very excited that we won our house in a sealed court bid by $111.20 (ONE HUNDED AND ELEVEN DOLLARS AND TWENTY CENTS). We knew that there would be a lot of work to be done to get it to the point where we could even begin to live in it and/or start renovating. All services to the house had been shut off, and there are steps to go through in order to make the house livable and to get an occupancy permit.
1. Hire a remediation professional. The guy we hired took a sample of the air (Spore count), and sent it to a lab. When he got the results he then gave us a list of things to have done to clean the house and get the air quality back to where it should be.
2. Do things yourself to cut costs. The remediation guy suggested that we hire professionals for most of his list, but was totally okay with Matthew gutting the downstairs bathroom. The rest of the basement had already been stripped to the studs, but the (nasty) bathroom still remained. We would have gutted it anyway, even if it wasn't on the list. Matthew suited up (See above photo) and spent an entire day ripping out everything until it, too, was down to the studs.
3. Hire a restoration company. The one we hired spent three days cleaning the house — scrubbing every surface, vacuuming, and cleaning everything the remediation guy had on his list. While doing this, there were big air scrubbing machines pulling the bad air out and pumping purified air in. The machines run for four days after the cleaners are done. Today is the last day.
4. The duct cleaners come in. They come in tomorrow to clean all of the ducts and certify that they are clean and good.
5. Final inspection. The remediation guy comes back and takes another air sample. If the results are good, we get the City to do an inspection and grant us an occupancy permit. If the results are not good, we get the restoration crew back to keep scrubbing the air.
We're in the final stages, and hoping to have the green light by early next week. It's been quite the process, and will continue to be, but I just want to be living in my house, you know?