I have eight brothers and sisters. No, my family is not emulating the Duggars, but there are nine of us kids who all share the same father, Al. (Hi, Dad and Gail!) The nine of us kids span a few generations, and are spread across the country, and one of us even lives in London, England with her new husband. (Hi, Dayna and Matt!) Getting all nine of us together is almost impossible, but it did happen once upon a time.
On Matthew's side of the family, there is just him and his sister and brother.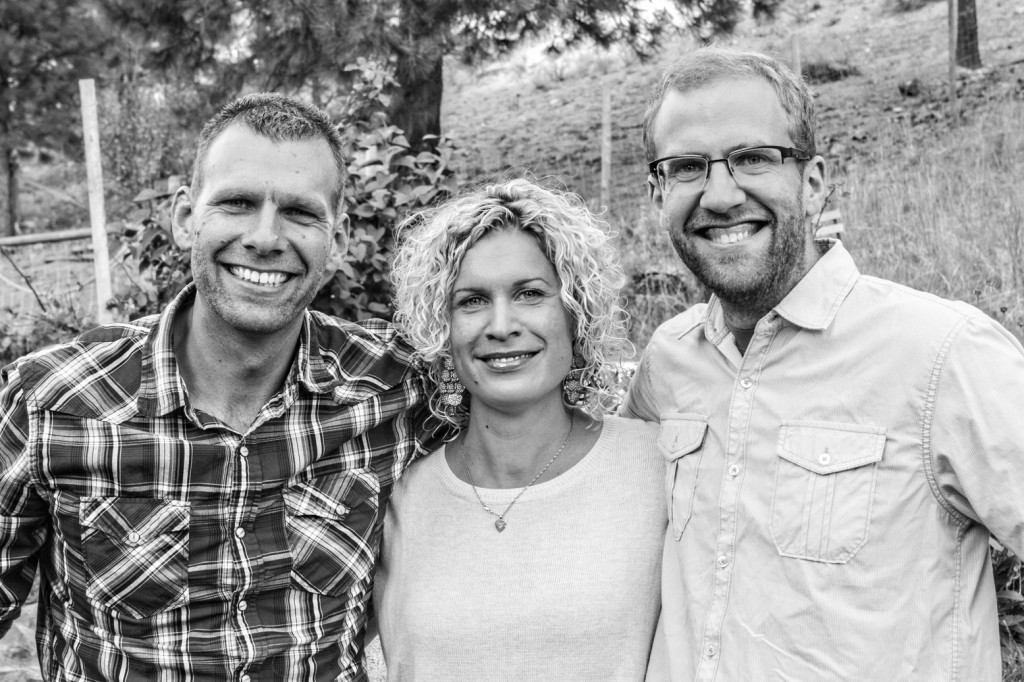 (All three of them are in ministry in their respective churches and their hearts shine through in all they do.)
That side of the family tree is a little less complicated compared to mine. Between the three of them and their spouses there were eight kids born in under five years. There was a flurry of boys and we finished off with two girls, only a year apart. Totally crazy, but totally awesome. While we get to see The Other Dykstras often because they live here, when all three families get together it's the best. I grew up with all of my cousins living across the country, so I love that these eight can connect and play just be family together.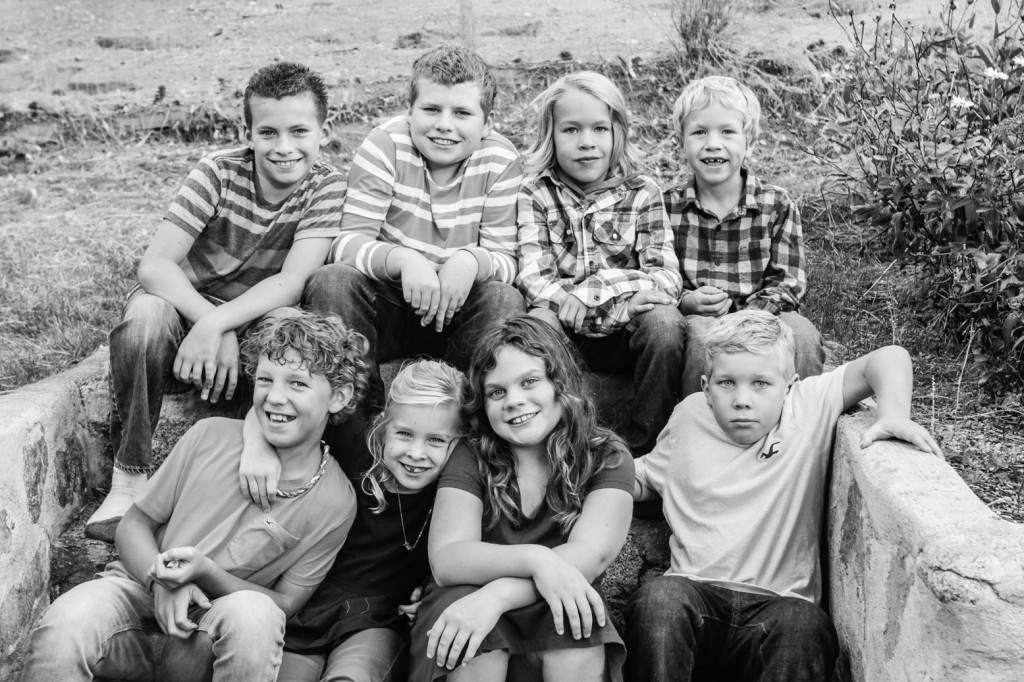 These two girls may look nothing alike, but when they get together they are inseparable.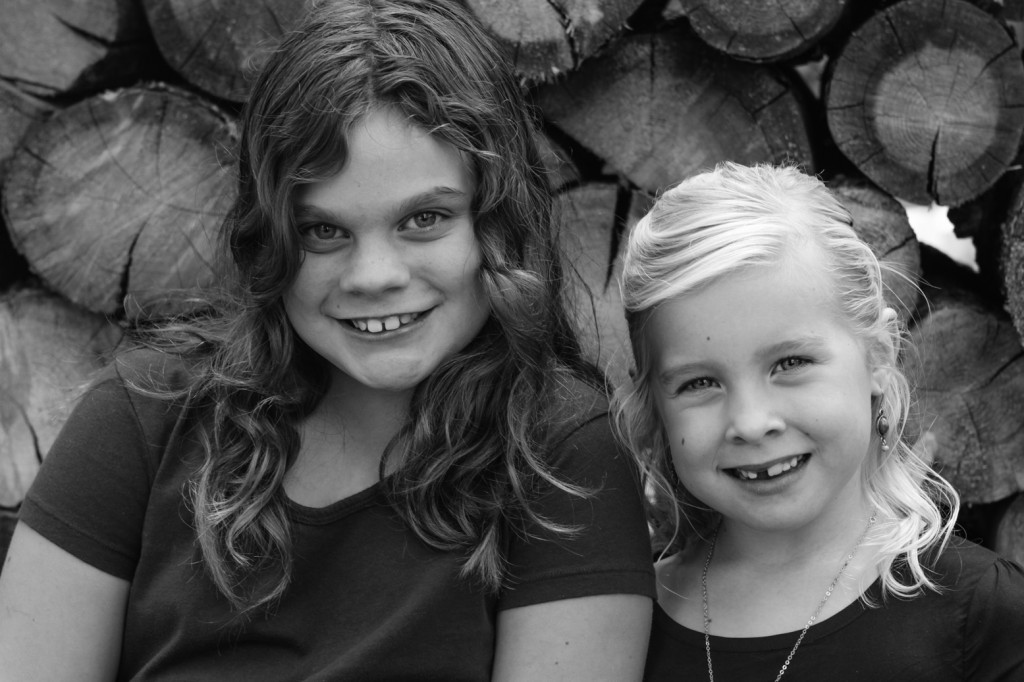 We wrangled my brother Lance to take a photo of the lot of us.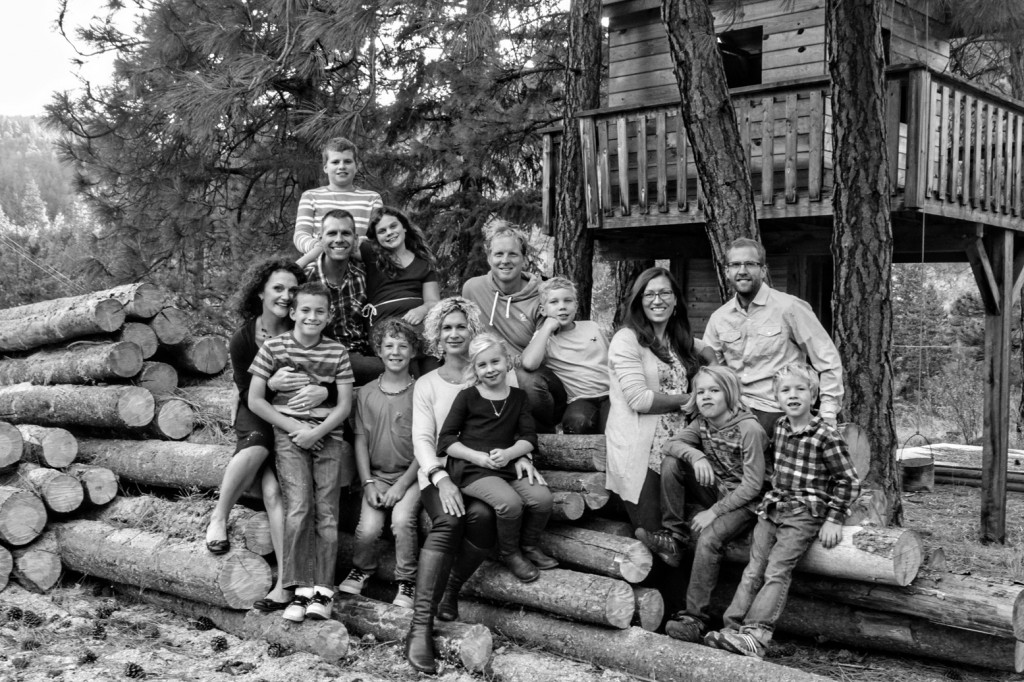 And then he took a shot of us "being funny."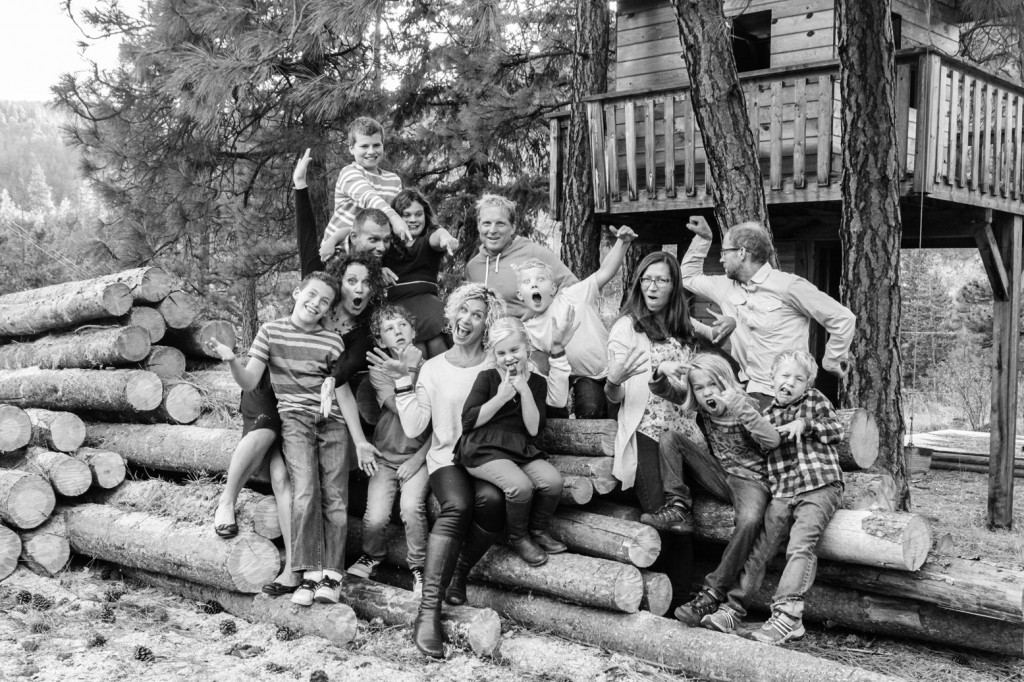 When we talked about taking family photos, Matthew said that he'd like one with his siblings and their spouses.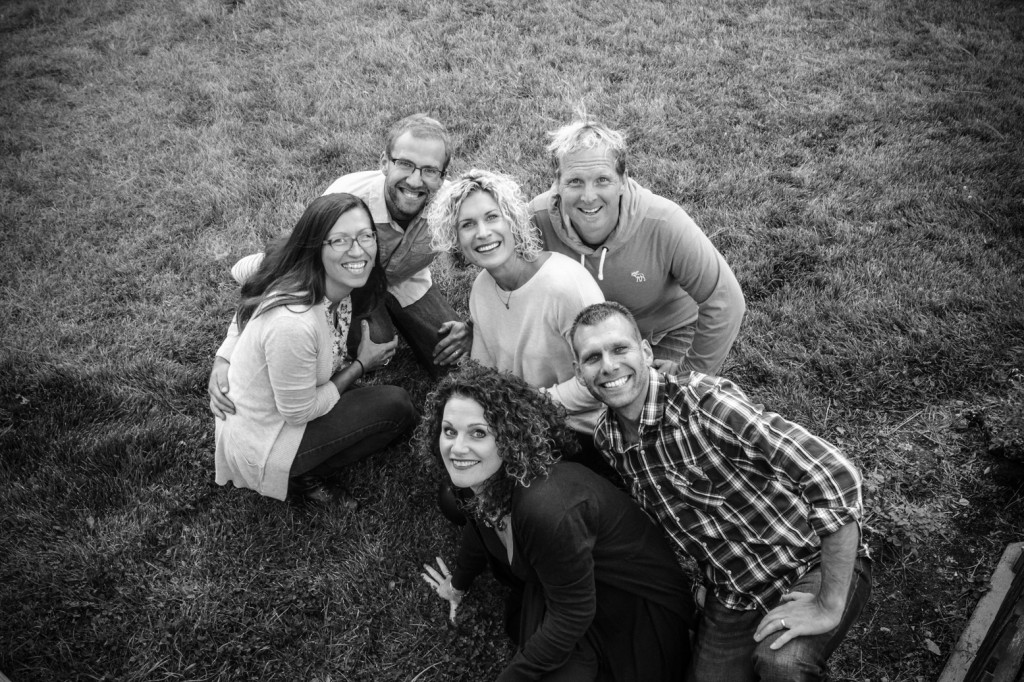 (Thanks again, Lance!)
Having grown up across the country from my Aunties and Uncles and cousins, I love that my kids have an Auntie, two Uncles, and two cousins in their daily lives, as well as more cousins and family who we get to connect with more than a few times a year. This is in addition to other grandparents and other aunties and uncles who call often and send birthday cards and connect with my kids.
I'm feeling beyond thankful.