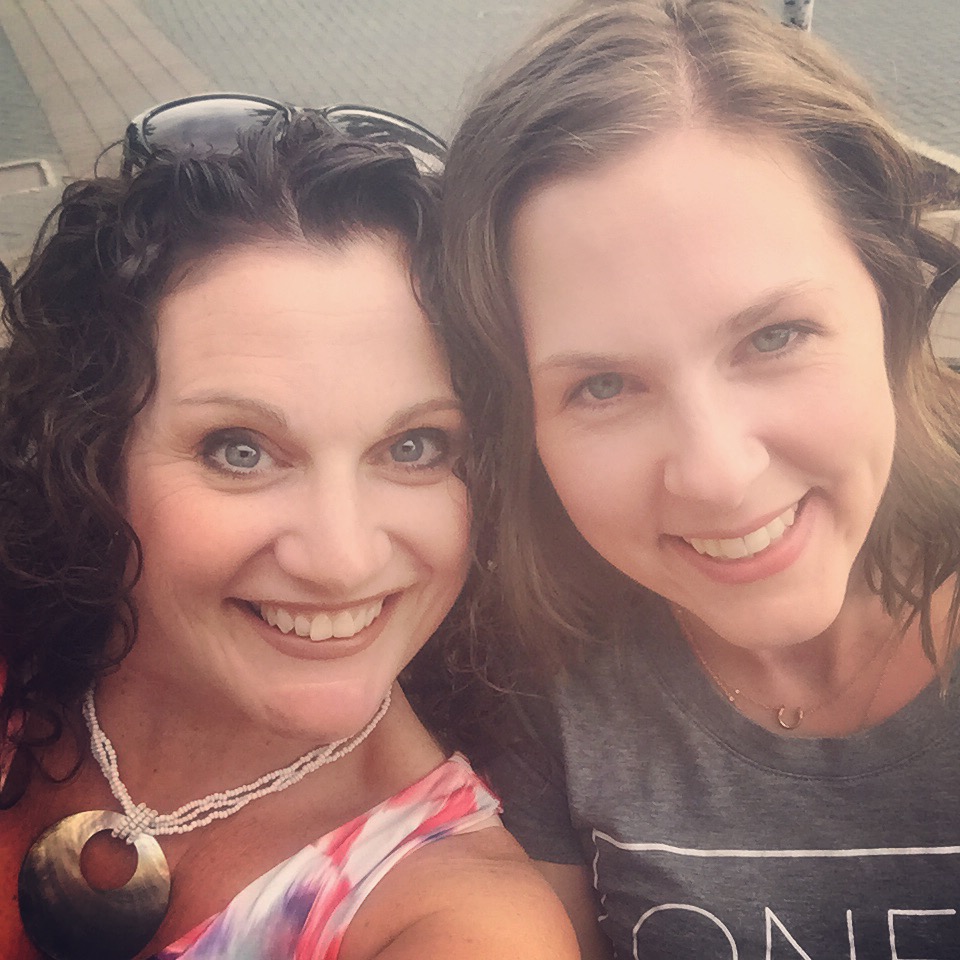 I've attended Blissdom Canada every year since it began. I've been a speaker, an ambassador, and a community leader. When I got an email about the offshoot ROAM event happening in Kelowna, I was amazed that a (non) conference was going to be in my area of the Okanagan. I knew that it was something I had to be a part of, because everything related to Blissdom is amazing. This was a different concept, with only 40-ish people, but I was pretty sure I was on board. Then Hillary texted me to ask if I was going to attend and then I signed up immediately. Because, Hillary. (It was her first conference (non-conference) and I was so happy to have her as a roommate.)
The timing was the best, and the worst. I signed up before our house sold, and the conference started on the Sunday after our house sale closed. There was so much to do, but I had done so (too) much. It was great to stay in a nice hotel and talk with creative people and escape the turbulence of our daily life for two days. It was two days of sitting with people in our one (non) conference room, of walking to local businesses for presentations, of talking over breakfast and lunch, and of sitting in the pool with these amazing people and laughing from my gut.
I would write all of the nitty gritty details, but Angelique and Tiffany and Christine and Merry all have posts that summed up what I want to remember and run with.
Another highlight for me was meeting Dai Manuel and his wife Christie for a Monday morning run and workout. It was them, me, Gillian (World traveler!), and Alex (Instagram fashion queen!). We ran 1 mile (1.5 km, everyone not American) and then he talked about HIT (High Intensity Training). We would do 30 seconds of a cardio workout, followed by 30 seconds of rest. The rest time was a plank. THAT'S NOT RESTING, DAI. We ran stairs and did jumping jacks and lunges and burpees. BURPEES. While "resting" in between with planks. Hillary had been sad that she forgot her runners at home but when I returned to the room and told her what Dai made us do, she was no longer sad.
(Thanks for pushing us, Dai and Christie. I hope to work out with you again one day.)
I'm hoping that ROAM happens again next year, and that some of you lovelies join us. (Not sponsored, I just loved every single minute.)