My sister Dayna and her (now) husband Matthew (Our sister Courtney is also dating a Matthew)(We're keeping things simple around here)(On that note, my Matthew's sister is a Jennifer and his brother married a Jennifer)(It can be confusing for the kids) got married last week in Victoria.
Matt and Dayna are world travellers, and spent the month of August exploring Canada and the U.S. before and after their wedding. They came through our area two weeks ago with their entourage on the way to their wedding and it was so great to sit on our deck with them, to help with wedding preparations, to take them on a wine tour, and to spend time at the beach.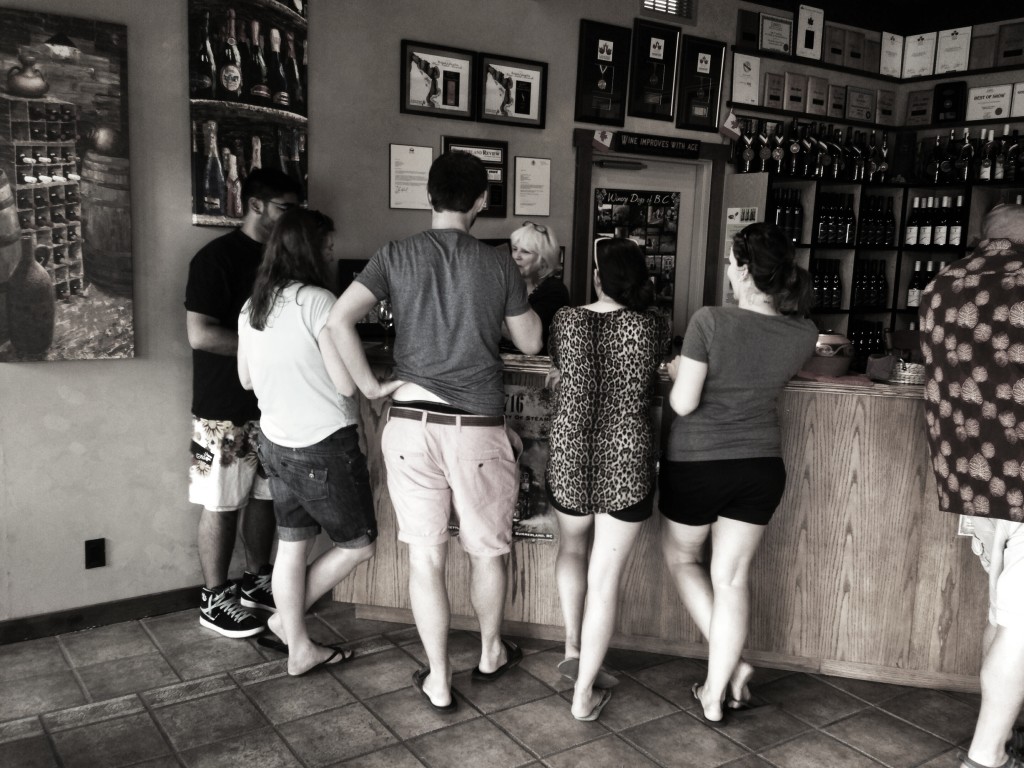 The plethora of New Zealand accents was pretty awesome.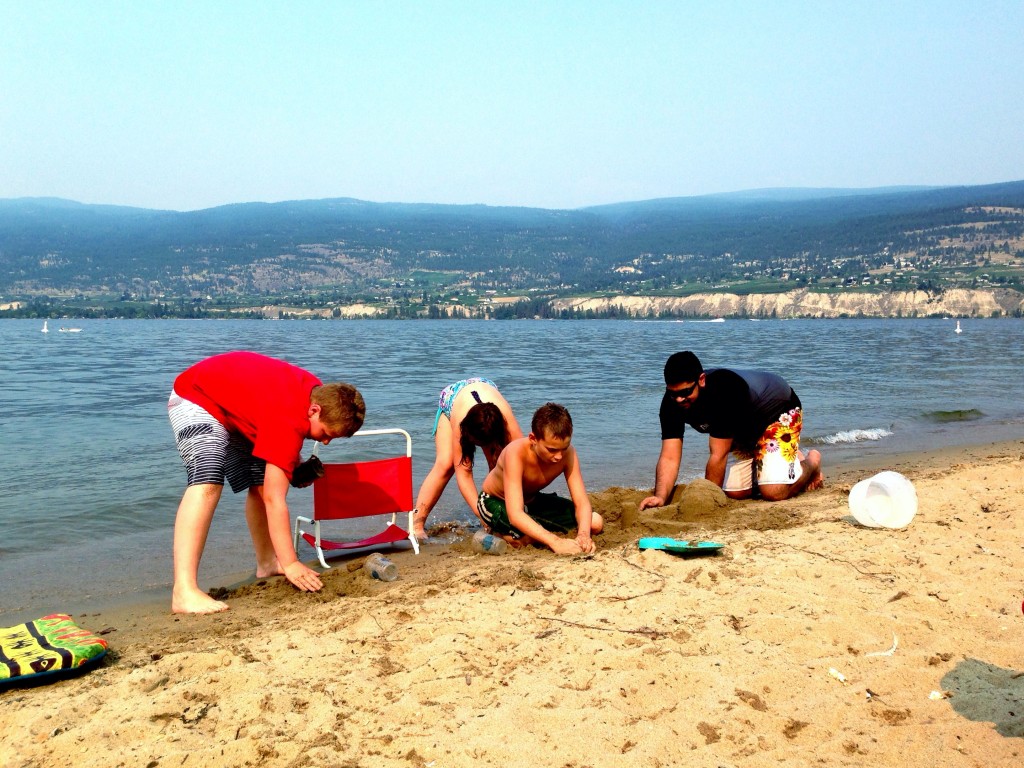 Rahul is their new BFF.
I moved in with my Dad and Mom when Dayna was a one-year-old and seeing her all grown up always makes me pause. She's so stunning, inside and out, and her intolerance for B.S. makes me love her even more.
On the one morning, Matt and his sister wanted to go for a run (Yay!) and so I drove the three of us down to the lakeshore and we ran 6 km. I loved the chance to get to know them both a little better and to show them more of our pretty little town. Matt and Dayna have mentioned wanting to end up here eventually, so one can only hope it happens.
We headed to Victoria, and here's our trip, in picture form:
On the ferry!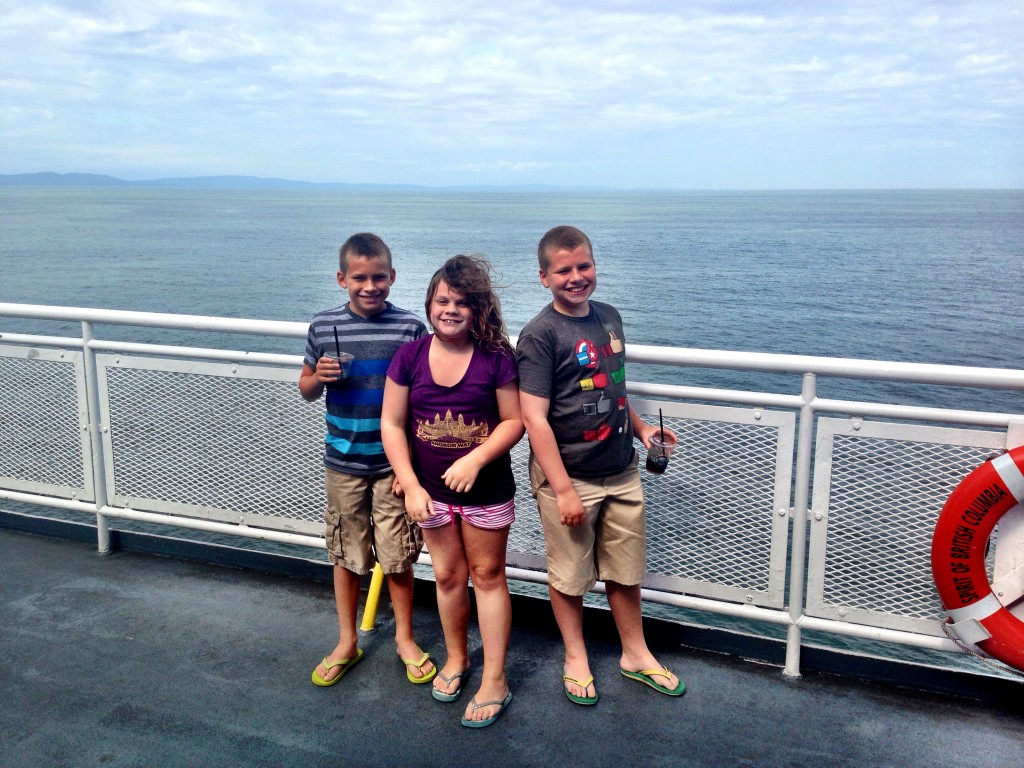 (We headed back inside right away, because we're delicate flowers who aren't used to chilly ocean temperatures and cold winds.)
Our hotel wasn't ready for us to check in when we arrived, so I took my kids a few blocks away to see the Parliament buildings. (That's government/legislature buildings for my American friends.)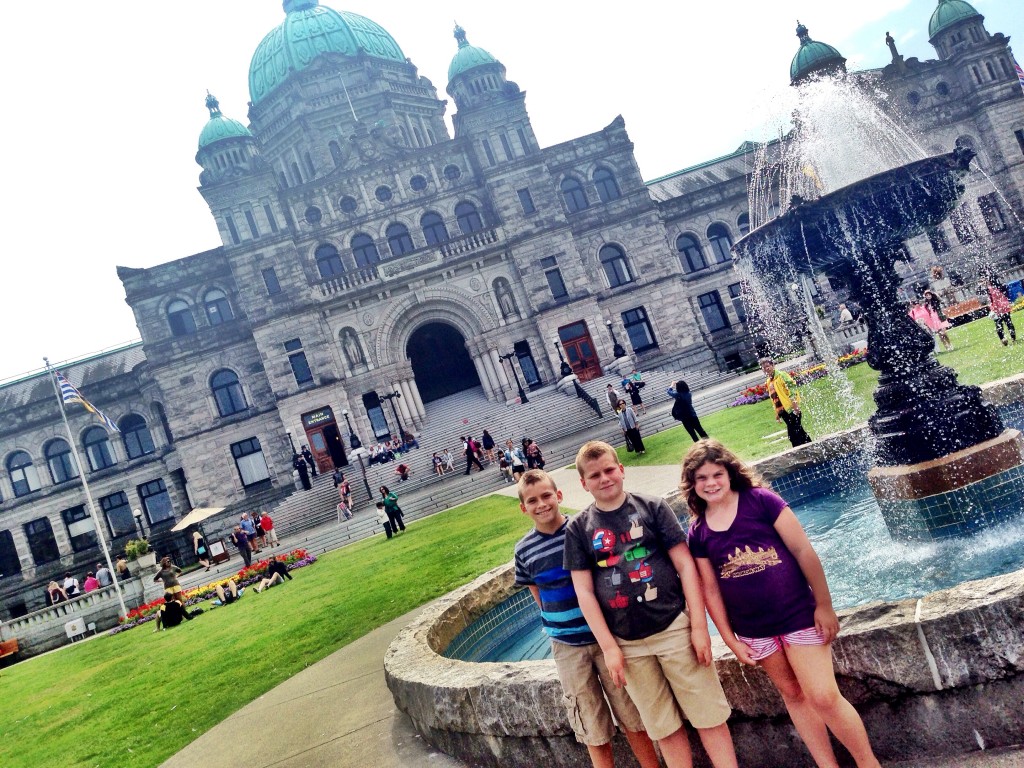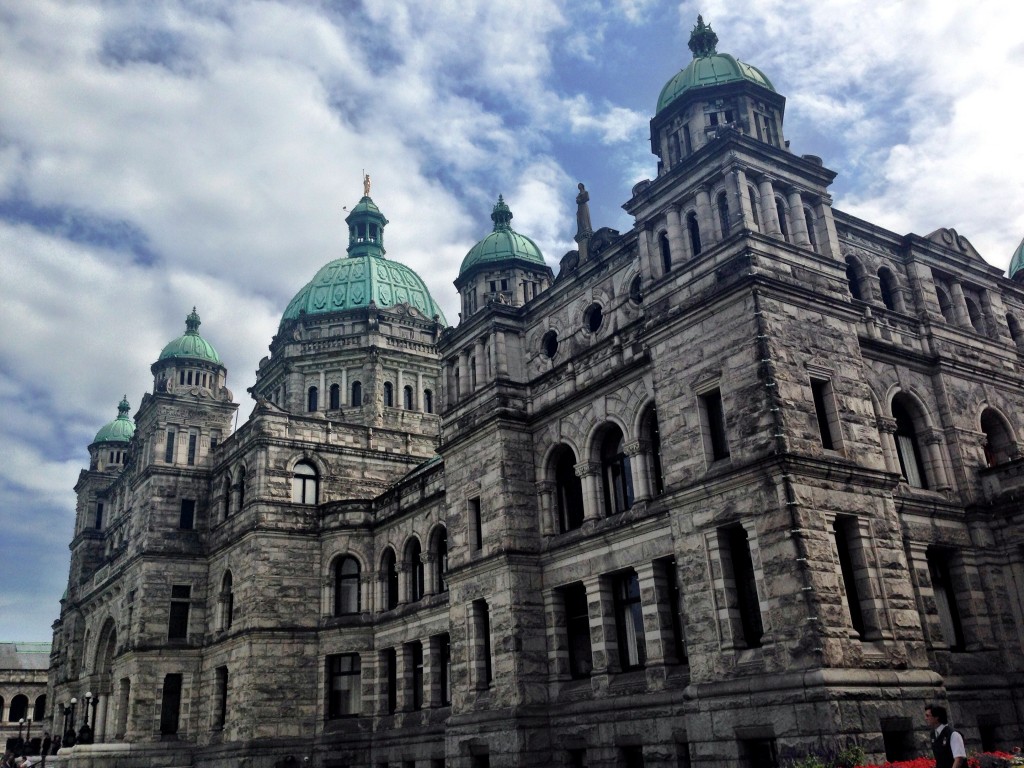 I got to spend some time with my Daddy.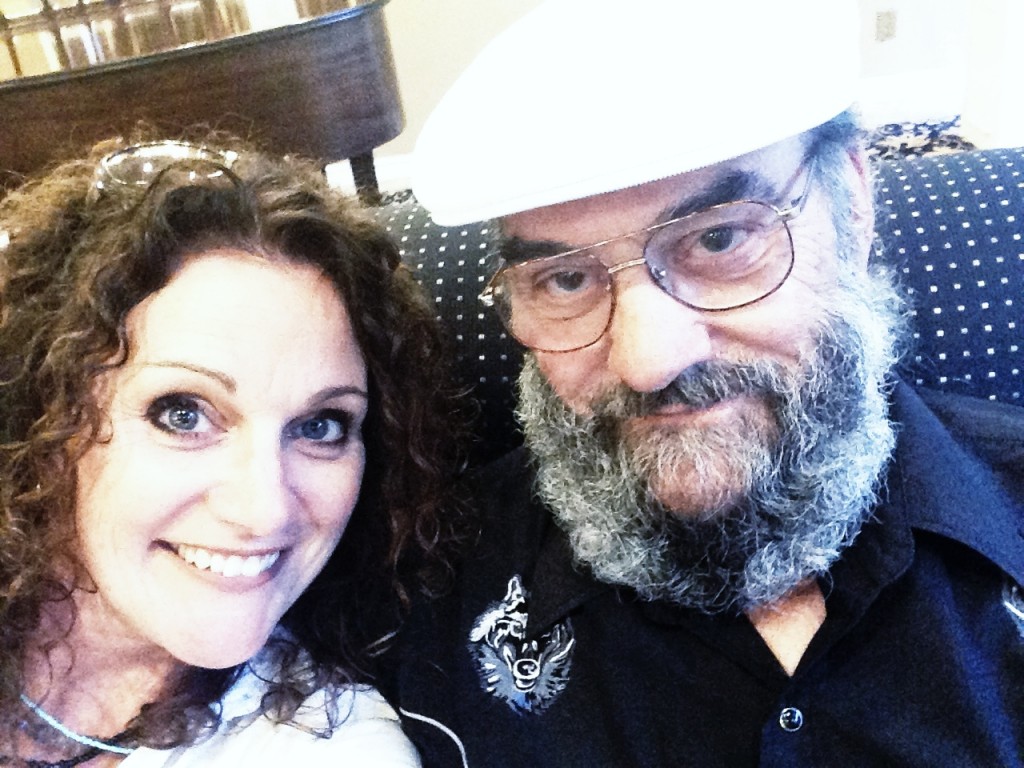 My brother Lance — the same brother who lived with us when he first graduated from high school, and is the Best! Uncle! Ever! — was the MC for the wedding, and also the tour guide on the bus that was rented to shuttle us all to the wedding venue.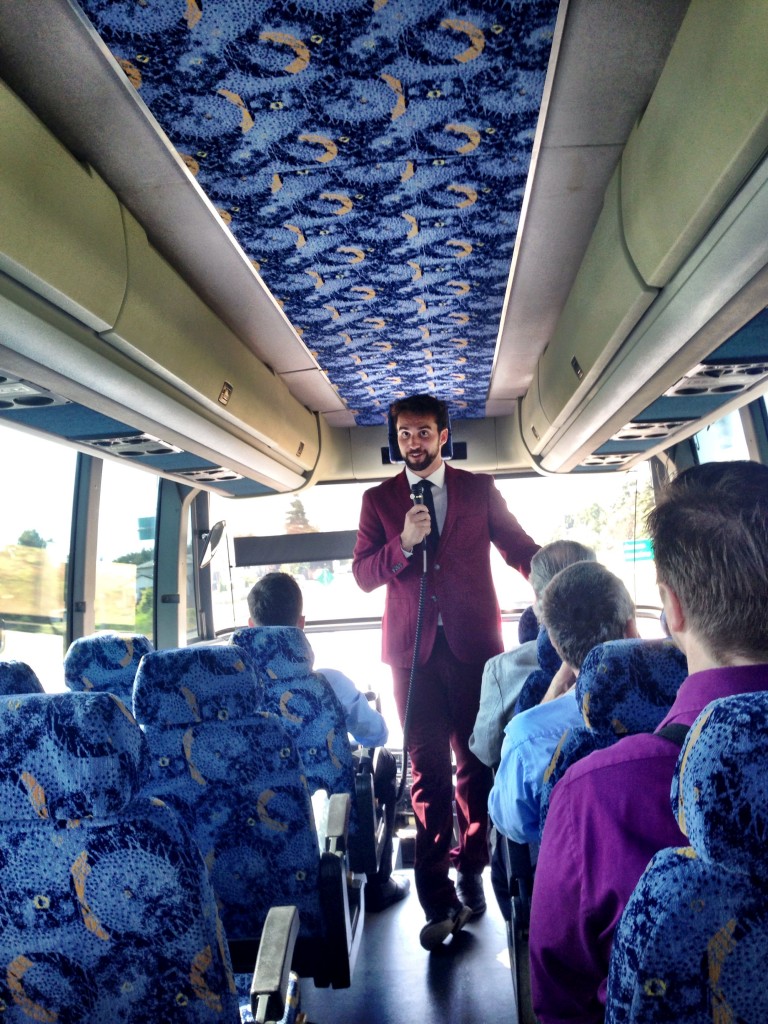 (I have the funniest family ever.)
My kids rocked the props while their Auntie and (New!) Uncle Matt were getting their wedding photos taken.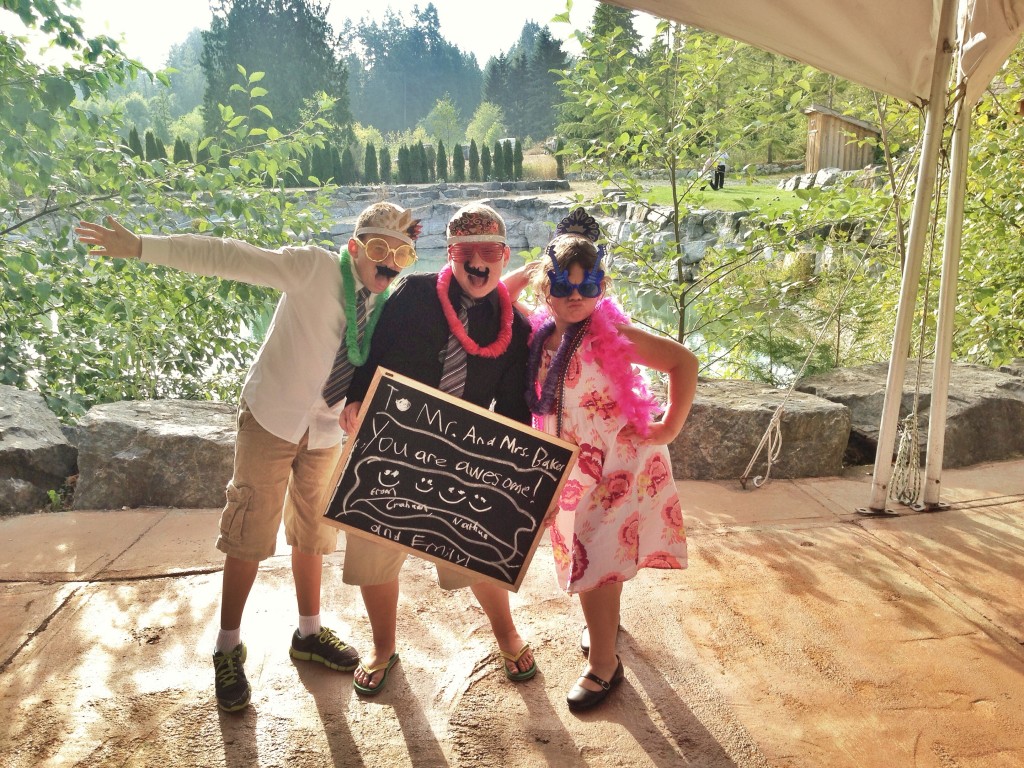 It was a whirlwind trip, but it was so great on so many levels.
I'm so happy that we got to be there, and so happy for my sweet Dayna Belle that she has a man who loves her so. Here's to a lifetime of happiness!