When I first created a blog over three years ago I thought it would be a great way for family and friends who live far away to see photos of our kids and hear tales of what we have been up to.  There are also many posts about me, myself, and I, but I truly think it is a good thing. When my kids are older they can read my words and get a glimpse into who the person that their mother is. She may be the chief cook and bottle washer, but she is also a girl, married to a boy, who is trying to make the best of this thing called life.
I want to document the experiences that we have together as a family. I take photos, I write posts, sometimes I actually get organized and print photos to put into photo albums.  I only have three small photo albums that document the first fourteen years of my life. After that I started taking photos and writing in journals. The entries are horrifyingly embarrassing, but then again so was my hair.
I have been sorting through photos from the summer and realize that there is a lot that went undocumented. Things we did and that I took photos of, that at the time I had a great story in my head to write about. Days and weeks have gone by and the stories remain untold.
At first I was a little disappointed in myself. If I don't document the things we do it might be like they did not happen. The memories will fade to a hazy blur of sunshine and water, of sandboxes and tunnels, of love and laughter.
That actually sounds kind of nice.
For while I do want to document our lives, there are limits. It is impossible to hold on to every memory. I came to the realization that I would much rather be too busy living life than to record it all.
This is not to say that I will not still tell the stories of days at the beach, of trips down dusty logging roads to visit secret campsites, of standing on top of a large dam. I might still do that when the snow has blanketed our house and I need to remember the warmth of summer. Or I may not. I may just print the photos and sit with the kids as we pore over our albums. It is one of their favourite things to do.
As I look through the photos I have taken this past week it seems as though there is no exciting story to be told. The summer sun has been back and the afternoons have been toasty. After dinner we head back outside to revel in the golden light that happens before sunset. We run and we play bocce and we wrestle on the grass that is still green and not covered in snow.
Running…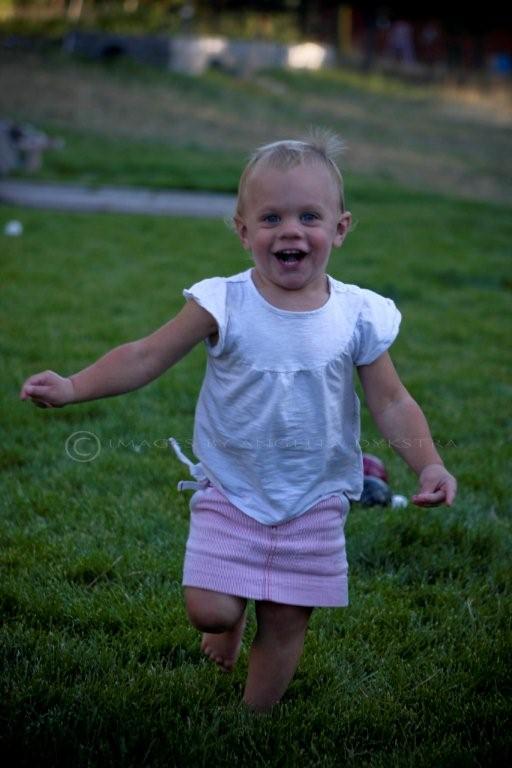 Do you hear Chariots of Fire?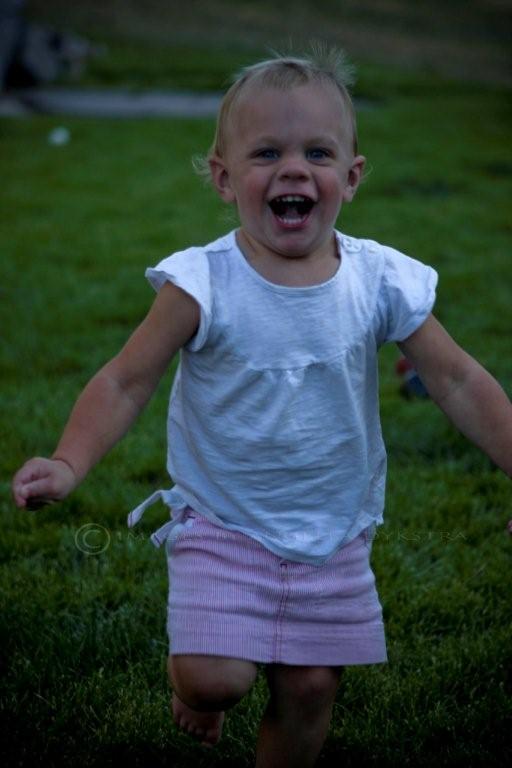 Time to attack Daddy…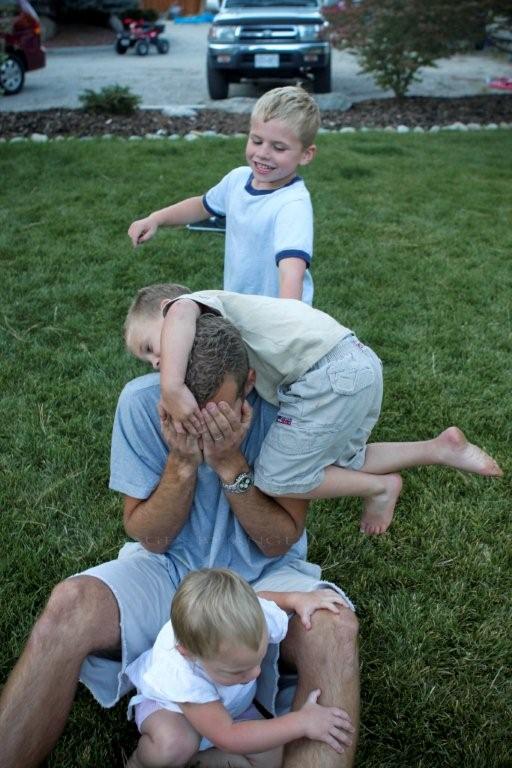 How about a smile?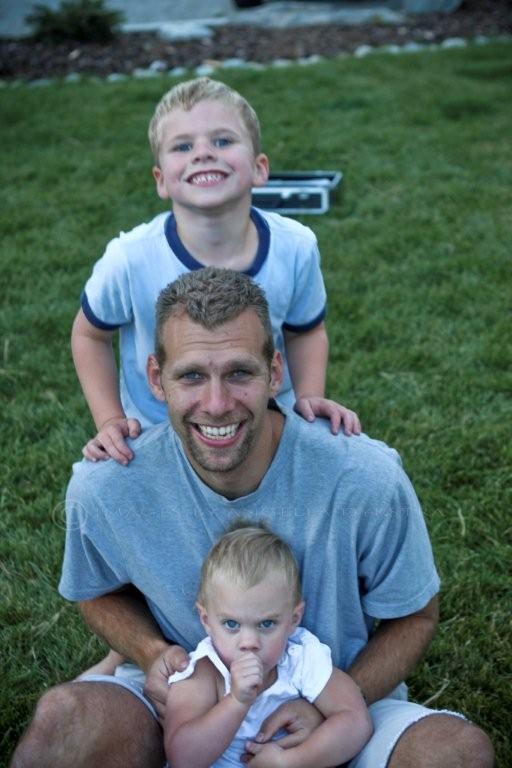 (Matthew usually avoids the camera, so this is a momentous occasion.)
Wait. Someone is missing.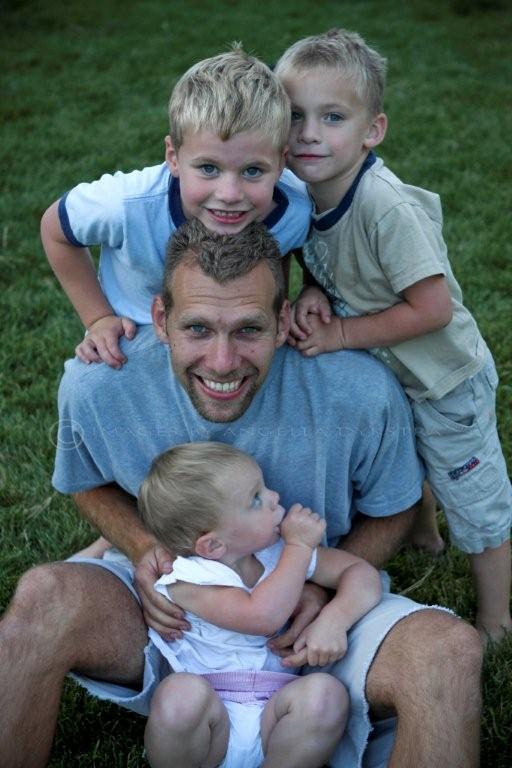 There he is! Emily lost all interest in looking at the camera.
There is no big story, no grand adventure, no drama. Just the five of us enjoying each other and the fading light of summer. Sometimes the blissfully boring needs to be documented as well, don't you agree?
*Alternate title I considered: If A Bear Poops In The Forest, And Nobody Blogs About It, Is There Still Steam?
comment via Facebook
comments