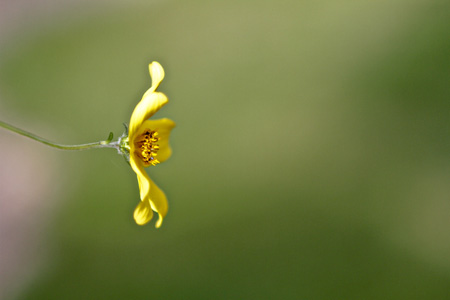 I am a Christian.
I don't talk about it much here but it's not because I'm hiding it. No. Never. Never ever. It is an integral part of who I am. I have had a few zealots over the years scold me for not having (what they deemed to be) the required JPM's (Jesus-per-minutes) and then the rest of you have backed me up and have said that my faith shines through in how I love my husband, my kids, my friends, my community members. I fail miserably, often, but I'm trying to do the best I can with what I've been given. I am completely imperfect and horribly flawed but I recognize that and I'm trying. Heck, I even apologize when I'm the one who has been wronged. I'm not sure it that is necessarily a Christian trait – it might be more of a Canadian trait – but, gosh. I sure have no qualms about saying sorry.
The thing about being a Christian in North America is that it means that people immediately lump you into a group of zealots who are preaching hell and damnation, or rapture predictions, or that you cannot dance, drink, listen to music, BREATHE without fearing the condemnation of God.
(Aside: In online discussions on the freelance side of things, if the Christianity topic comes up, I identify myself as one with this disclaimer: I am a Christian, but not the "hell and damnation" type. I'm the "Jesus loves you and I love you too" type.)
The Bible tells us that we should be prepared to be mocked for our faith and I get that. I also get frustrated that the North American (read: American) media chooses to focus on the small group of people whom do/say crazy things "in the name of God" because, well, it sells stories. I also get frustrated that it is perfectly PC for a small percentage of vocal North Americans to mock Christians (often and openly) based on that little group of people who are what I like to call extremists. Extremists in any other faith are given far more grace that extremists who claim to be Christians.
I do not agree with the Christian extremists, but that doesn't mean I mock them. They have their beliefs and while I do not believe that they are correct I choose simply to agree to disagree. Just like I choose to agree to disagree with the tenets of so many other faiths. Or agnostics. Or atheists. We are supposed to be living in a tolerant society and I do my best to live that way. I only ask that the same grace be extended to me. It won't likely happen but a girl can hope.
Christianity, as perceived by many in North America: An angry God, who is standing there with His arms crossed, waiting for you to drink, swear, lie, dance or do one hundred and ninety-nine other things so that HE MIGHT SMITE YOU WITH A LIGHTNING BOLT.
Christianity, per the Bible: God created humans for companionship. They decided they were smarter than their Creator and decided to go their own way. God missed having a relationship with the people He created. He sent Jesus to Earth to set people free from the Law and to come back into a close relationship with Him.
Jesus, as perceived by many in North America: Quite similar to the angry God mentioned above, but with a golden mane and blue eyes (interesting, as He was Jewish) who hung out with sheep and had a golden aura around His head.
Jesus, per the Bible: A short guy, who was not particularly attractive. He was a guy who told stories and hung out with the "sinners" (the types of people that the Extremists shun these days). He made wine for weddings and fed five thousand people and healed women who were "unclean" and preached a Gospel that was about loving others, as you would want to be loved. About not judging, lest you be judged. About getting angry (turning tables at the Temple) when religious folks were trying to make a profit from those who believed in God. About laying your life down for your friends.
I could go on forever (and ever)(maybe an "Ask a Christian" post ala Metalia's "ask a Jew" series is in order).
This past week, because of that whole Rapture-prediction-deal in the States, I have felt particularly accosted. I would open up Facebook or Twitter and there was joke after joke (after joke after joke) mocking the God I believe in and the Jesus I believe in, too. It felt like a slap in the face every single time.
I do not believe what I believe because I have been "brainwashed" by my family. I did not grow up in a Christian home, going to church and Sunday school. Far from it. I have always believed in God but did not know how the pieces fell together until I was thirteen. It is a story for another day but I can tell you that everything became clear. I am an analytical being, who excelled in science and math (and who is an accountant) and I did not rest on the fact that I always believed. I have researched and have studied and believe that what I believe is the truth.
You may not believe as I do and may disagree with me but can we just agree to disagree? When you mock the God who formed me and mock His Son who has made me a new person, it is just as though you are saying those same words to me. It hurts my heart.
Christians are people, too.
comment via Facebook
comments