I am sure that you all read Catherine over at Her Bad Mother (and if not, well, you should). Catherine is smart, funny, brilliant…I could go on but she's my friend and I don't want to make her uncomfortable with my gushing. She is the one who asked me to be a part of Canada Moms Blog, and the fact that she thought I was worthy of being part of such an amazing group of talented women has forever cemented my devotion to her.
Catherine wrote a post last week where she listed five things that she loves about being a Mom. She tagged five people, one of whom was Sherina. Sherina is one of those amazing women that I now write alongside over at Canada Moms Blog. She emailed me to see if she could tag me for this one. We all know that I usually run in the other direction when someone tags me with a meme, but this one is pretty cool and I am honoured (Canadian spelling. YO) to be a part of it.
Being a Mom is hard. One of the hardest jobs on the planet, hands down. We are entrusted with these little beings and charged with the responsibility of raising them to be respectable members of the human race. There are days where we sit and cry and wonder what on Earth we have gotten ourselves into. It is easy to focus on the overwhelming weight of it all, but sometimes we need to sit back and think about what we do like about being a Mom. It is good to focus on the good in order to remind us that there really is more good than bad in this epic adventure that we call parenting.
Without further adieu, here are five things that I love about being a Mom:
1. Seeing the different personalities in my three children. They come from the same gene pool, are raised in the same household with the same set of parents and guidelines but each are so wonderfully unique that it is borderline ridiculous. They have different preferences in everything from food to music, have different quirks that make my heart leap on a regular basis and look so distinctly individual from each other. It's like I was given three different gift boxes with three different presents that continue to amaze me with their awesomeness.
2. That special spot.  I kiss my children a lot and for each of them there is a particular spot that I smother with kisses. Graham is getting older, and cooler, so he takes my kisses sparingly (SIGH) but I tend to kiss him on the tip of his widow's-peak hairline. He will smirk and back away but I know that he loves it. For Nathan, my hugger, I will pick him up while he wraps his arms around my neck. I nuzzle him on his collarbone and smooch away until he is laughing so hard that he cannot breathe. For Emily, it is the place where her jawbone meets her neck.  When she calls out to me in the morning or after her nap I will pick up my girl, all warm from her slumber, and kiss her thirty times or so as we walk down the stairs.
3. That feeling. You know the one. The one where they do something new, or cool, or mind-blowingly phenomenal and you sit back and think, "Huh." You can feel your heart expanding in your chest and wonder if it might possibly explode. I will never tire of it and from what I hear it is a feeling that will be with me as long as I live.
4. Seeing their individual gifts unfold. I truly believe that each and every human being is born with specific gifts.  I personally believe that these gifts are given from God, but regardless of whether you believe in God or not, you have to agree that each human being has talents that are uniquely theirs. My kids are still small, but I have seen glimpses of these gifts that they possess that have nothing to do with how they are raised or who they are related to. For example, I have a six-year-old son who builds monstrous Lego creations that are perfectly symmetrical and can take a fresh batch of sidewalk chalk and draw something more amazing than I ever could even if I were painting by numbers.
5. Knowing in your heart that regardless of mistakes made along the way, you have an eternal bond with these phenomenal pieces of creation. Your life is fuller in every sense of the word. You smile wider, you laugh harder, you love greater than you ever thought possible.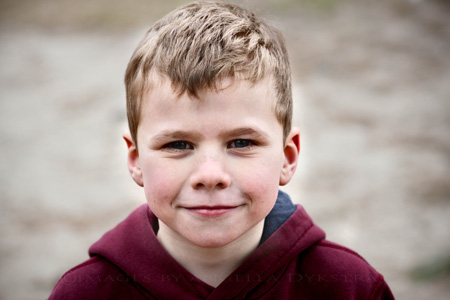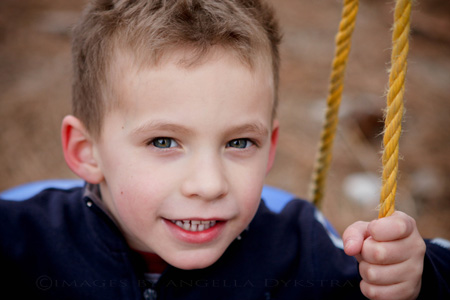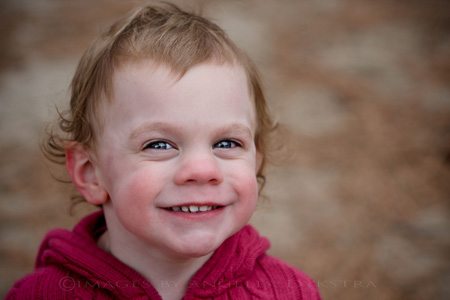 I am seriously waiting for the day that my heart literally explodes.
*******
Catherine's purpose in starting us writing about this topic is because she's working on a project to see if you can get "around the world in 80 clicks." It's about connecting moms all over the world like one giant play date (Cocktails optional). Here are the basic guidelines from Catherine herself:
Here's how it's going to work: this post that you're reading? Is the departure lounge. I'm going to link to a couple of other mom bloggers here in Canada, and to a couple of mom bloggers from other countries around the world, and they'll write their posts, sharing 5 things that they love (or maybe what they don't so much love – this playground doesn't force conformity) about being a mom, and then they'll tag a few more bloggers from their own country and from other countries, and so on. And you're more than welcome to join: just write a post of your own (5 things that you love about being a mom) and find someone to link to and tag – someone from your own country, if you like, but definitely someone from another country (Google is a good resource if you don't know any; Google any country name and 'mom' in their blog search function) (be sure to let them know that you've tagged them!) – and link back here and leave a comment and we'll add you to the 'itinerary,' which David will compile and post and update as the tour proceeds.
The five people I am tagging are: Kami (from Saskatchewan; it's a province in Canada that gets more winter than anyone should have to endure), Brenda (Secret Agent Josephine; from California (Like you didn't know that)), Bethany Actually (Also from California. Obviously), Hannah (She's a kiwi! And awesome!) and Trish (A Canadian expat living in Europe).
If you want to play along, that would be fantastic. Sometimes Moms can be all about the judgement and the crtiticizing. Instead, we should hold up our triumphs and encourage each other the best way that we know how. If you want to post your five things, please do so. Leave a comment here so I can come see what you have written. If you do not have a blog or do not have the desire to devote an entire to write a post on this topic, I'd love to hear your thoughts below.
Seriously. Bring it.
comment via Facebook
comments