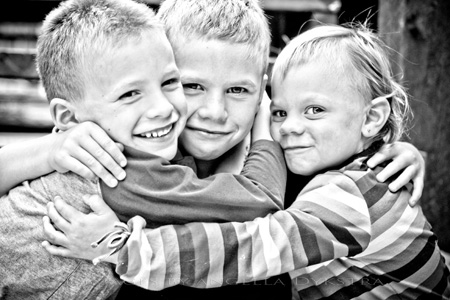 The general theme of this site lately seems to be more on the introspective side. Yes, the change in seasons threw me a bit and yes, I've been overworked and under rested. I find that as we head into (and through) the winter months my mood does get more melancholy and I start to assess and evaluate different pieces of myself. However! I do not spend every waking moment in a somber state of gloom and despair. There is a lot of goodness and a lot of happiness. These moments, too, need to be documented. If only so that I can look upon them in January to remind myself that ALL IS NOT LOST.
As you are reading this I am done my accounting contract. Done, done, DONE. I start again in 2.5 weeks, but Shhhh. We're soaking in the moment over here. If you try to break that moment, I will hurtchoo. KIDDING. Maybe.
I have had some pretty cool freelance writing gigs come my way lately. Every time they say, "We are so glad you want to work with us" I smile huge. Then I look around to see if maybe they're talking to somebody else. I'm a little in awe that anyone deems my writing worthy of paying for it. I also hope that I stay in same state of humbled amazement for, well, forever.
Speaking of writing, do you remember that post last week where I quoted a good friend who said, "Just get out of your own way and go get it"? I was too chicken to state what I was referring to but a bunch of people figured it out (You guys are too smart). I (insert small voice here) want to write a book. Part of the fear of sharing that dream was because I didn't really know what it was I wanted to write about. I just knew I wanted to do it. I always have. Two days ago I was hit with an idea that is so simple, so perfect, so me. I emailed those two amazing (and quoted) friends I referred to (Outed!) and received encouraging replies full of CAPS LOCK and exclamation points. Honey also thinks it is a great idea and has told me that he will do whatever he can to support me. I've had a silly grin on my face for the past few days. I don't know if it will pan out in the end, but I won't know unless I try.
Speaking of Kerri, I get to see her next weekend. Every Canadian Thanksgiving/American Columbus Day we head down to the Seattle Premium Outlets to stock up on clothes for the fall/winter. We've decided to expand our trip to the Oregon coast because while I've been to Portland (as has Matthew, a few years ago), I have never been to the Oregon coast (nor has he). We get to see Rhi and finally meet Bill (They just got engaged!) We're also hoping to meet up with Linda and her family so that Matthew will believe me that she actually exists. As far as I know, there are no "Code brown" events planned.
I'm looking forward to cramming in as much reading as possible in the few weeks I have off. I've ordered (and started) "On Writing" as recommended to me by Kerri. Any other suggestions are welcome; I need $39 to get free shipping from Amazon. I asked you guys for suggestions this summer and the overwhelming response was, "The Time Traveler's Wife." I loved it. Us girls then went to see the movie and let's just say that I didn't love it.
I have been aching to take more photos but have literally not had the time. Take some fall colors, some adorable children, and a road trip to places different than here and I'm pretty excited to see what I can capture.
I've been having more of the "I want to blow up my site" feelings than usual. The weight of the time crunch I have been under has either left me with no ideas, or no time to write about the ideas I do have before the right time has passed. I do know that the less I post, the more I wonder if I should even bother and it just keeps feeding itself. I think that if I can get back into the groove of it regular posting I won't feel so ambiguous about it. This makes me smile inside. Plus, we all know that shutting this down would make feel like a huge part of me had been amputated. Then there is the fact that you guys are awesome (Yes, YOU).
Speaking of awesome, do you remember when I mentioned a few weeks ago that I was being given a customized Flip MinoHD video camera? There were some glitches with the shipping but she finally arrived yesterday.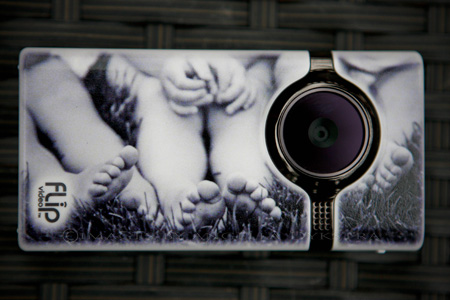 Isn't it FANTASTIC? I haven't played with it enough yet to post a review (obviously) but the people from Mom Central (Who hooked me up with it) are giving away three Flip MinoHD cameras. You need a "Flip Password" and they gave me one to pass along: "Dutch." The contest is only for Canadians, which I'd feel bad about, but us Canadians are banned from nearly every US giveaway. Finally, the home team gets a chance to win. Go Canada!
That there photo at the top of the post makes my heart happy. On Tuesday I told the kids that I wanted to take their photo. After a walloping pile of rejects (Except for this one) I gave up and told them they were free to go….but could they maybe hug first? I love how each of their personalities are captured so perfectly.
So, yeah. I'm ridiculously, annoyingly happy right now.
What's making you happy?
*Oh, Happiness is my favorite song off of The David Crowder Band's new CD. It makes me, well, happy.
comment via Facebook
comments