On Tuesday afternoon I rounded up the kids and we made our way to my friend/hairdresser's home salon in order for me to get my hair did. I don't know about you, but the feel of my hair after a good cut and color is enough to make me happy for an entire week before my crazy, naturally dry, very grey, voluminous hair starts morphing into the same look that the "Mom" from Tangled sports when she's aging and (extra) crazy. It had been almost three months since my last trim and, by golly, my hair was starting to form its own atmosphere.
I had thrown out on Twitter the idea of going red and I had multiple shouts of "DO IT." I called Matthew to see what he thought and he cut to the chase: "No." I told him that I'd consult my friend/hairdresser and when she explained the extra maintenance I decided to stick with the usual. I told Twitter that I had stayed with the same color but that my hair felt SO GREAT after a cut and color and they asked for a photo. I obliged and sent it to Instagram, Twitter and Facebook.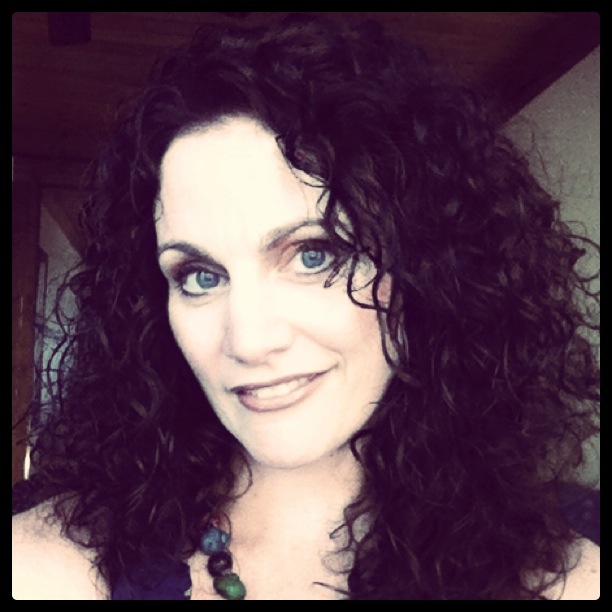 People were sweet as they always are when you post a new photo (THANK YOU) and I had a number of people say that the loved my curls. This was a "ME TOO" moment, not because I'm a self-centered butthole, but because I didn't have curly hair until I was a teenager. I said as much and then Kerri Anne DM'd me and wondered how she had missed this about me. Was there photo evidence somewhere?
I jumped at the opportunity to share yet another awkward photo from my youth. Long-time readers may remember my ninth grade photo but if you don't want to click on the link, here is the gist of it: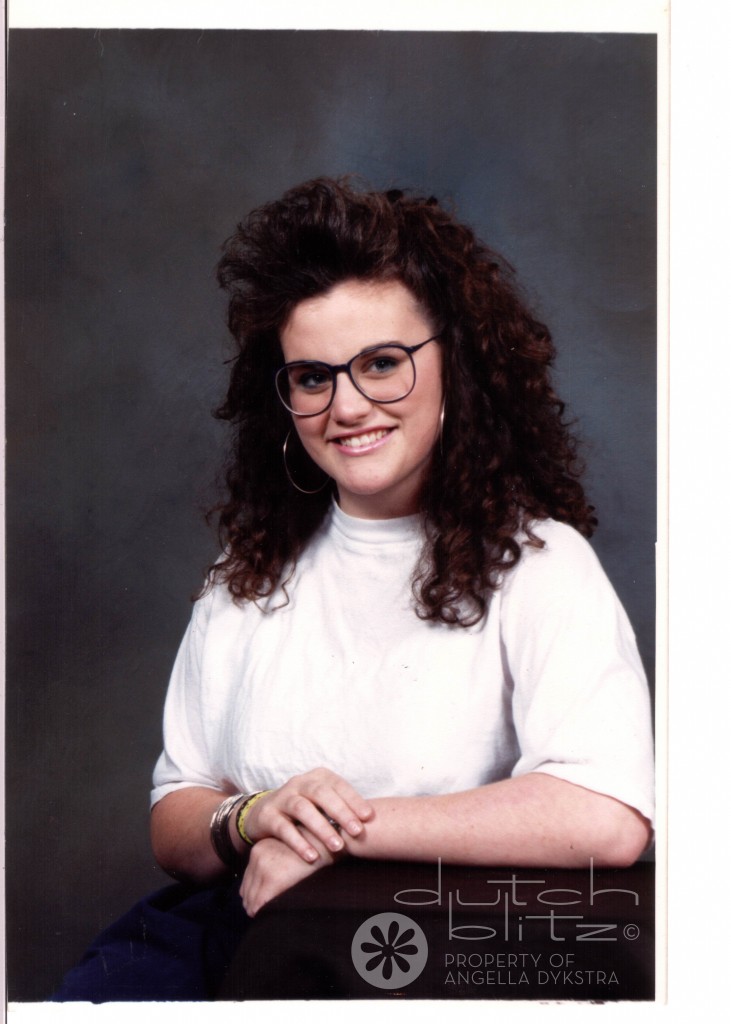 So, there was that stage. I have no words. I have many words. I don't even know where to begin. The head tilt seems to have stood the test of time, though.
There was also the Kindergarten photo I shared.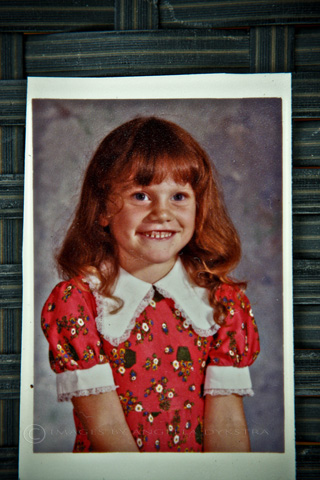 Red, red, EVERYWHERE.
The photo I chose to share on Tuesday was me in fourth grade, age eight. Exactly the same age as Graham is right now (I skipped third grade).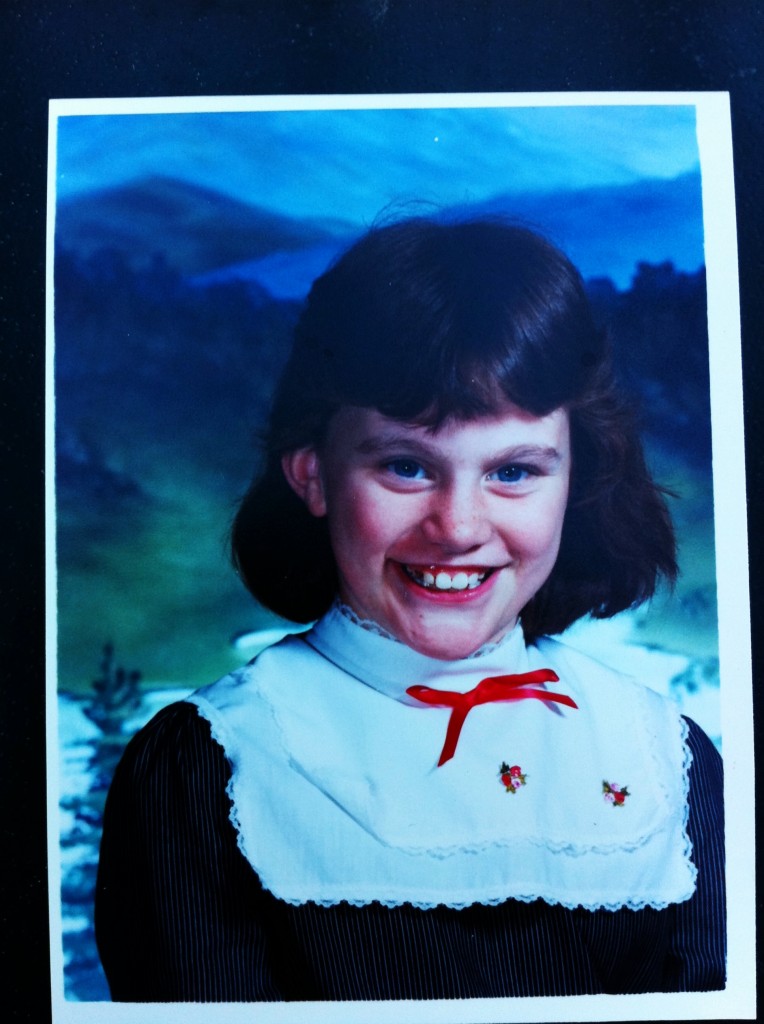 Apparently bibs (and bows)(and flowers) were HUGE in 1983.
Carrisa posted a photo of her bad self in fifth grade as a comment on my photo on Flickr. Then Jen commented that I should do a post asking people to link to fourth or fifth grade photos. Heck, any grade school awesomeness is fine with me if you want to share links below.
Or, feel free to mock any of the above photos. Because SERIOUSLY.
comment via Facebook
comments