If you've ever been to my house, or roomed with me (or know me at all, really), then you know that I love necklaces. I don't prefer one particular design over another and I love them in any color available. The only time I leave the house without wearing a necklace is if I'm going for a run or to the gym.
Some of my favorite necklaces are ones that were made in Nepal. There's a local woman who brings handmade necklaces back to Canada, sells them, then sends the proceeds back to the women who made them. I have these necklaces that are not only beautiful, but that have helped women in need.
So, when the nice folks at NOVICA contacted me to see if I'd like an online gift card to try out their products, I didn't hesitate to say yes. What is NOVICA, you ask? From their introductory email:
NOVICA is one of the leading fair trade artisan websites. We work with National Geographic to give talented artisans around the world a place to express their artistic talents and provide access to the world market. We have thousands of top fair trade corporate gifts, accessories, jewelry and home decor items on our website.
They also gave me an easy list of their more popular sections:
Unique Gifts for Men
Chess Gifts
Gifts for the Executive
Unique Gifts
Necklaces for Her
Romantic Gifts for Her
UniqueGifts for Women 
As you can see from these and their site, they sell far more than necklaces, but I have a weakness you guys. I ordered this one from Thailand.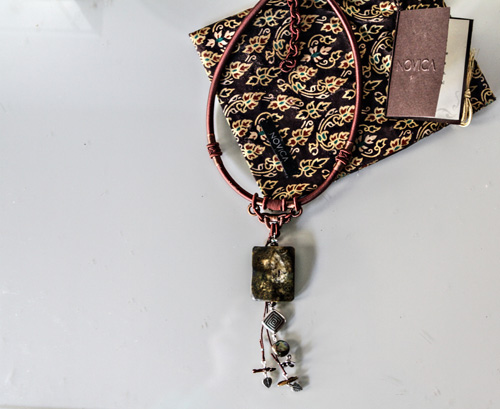 I wore it to church yesterday and received numerous compliments on it. It's not something I'd wear with a t-shirt and a pair of jeans, but again, if you know me, approximately half of my wardrobe consists of dresses.
The fine folks at NOVICA also wanted me to let you guys know about their new NOVICA Curation effort. It's "a feature that lets everyone create their own curated collections of products, with the option to add mood shots from our ever growing image library – its like Pinterest… only more responsive, and all for a great cause! Check out this new feature here:  http://www.novica.com/curation/. Maybe you could invite your readers to create a collection board. If they do, they will have a chance to win a trip to Machu Picchu! Find out more here: http://me.novica.com/curation/?curationaction=prizes"
The curation is totally optional, but I know that sort of thing is something a lot of you like to do.
In addition to giving me an electronic gift card to spend, NOVICA has a $75 electronic gift card for me to give to one of you. Entering is simple: Go to their site and tell me what you'll spend it on by leaving the link in the comments. Easy peasy.
The contest will close this Sunday, February 17th and is open to each and every one of you. Good luck!
***
Congrats, Jen!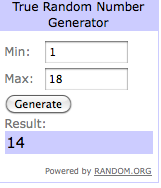 comment via Facebook
comments