As Honey was unloading Graham's backpack last night, he showed me the following two handouts that were included in that huge pack of craziness.
Water bottles, and home readers, and uneaten lunch, oh my!
And also? THESE.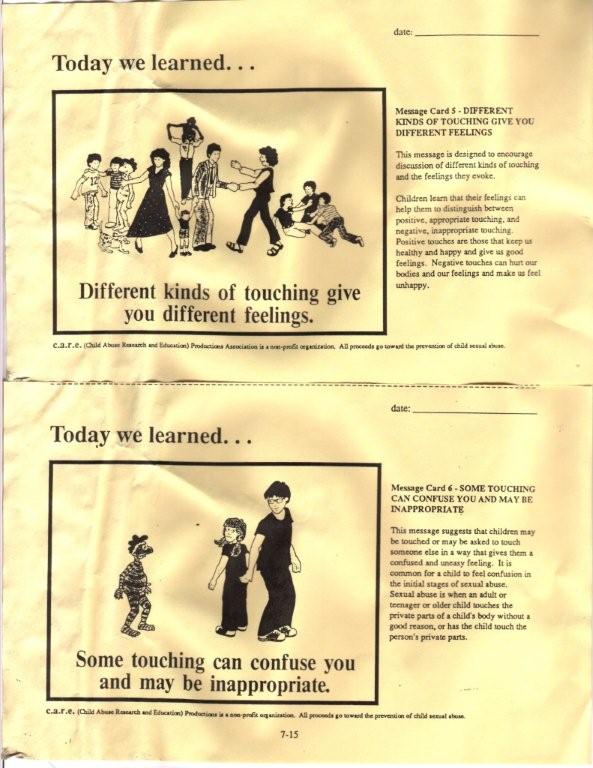 SERIOUSLY?
The dude is in KINDERGARTEN. He is FIVE.
I know that the "touching thing" can be an issue for some kids. The thought of it being an issue for my kids makes me want to cover my ears and yell, "NANANANA I CAN'T HEAR YOU".
I think that they should just show this video clip.
Then at least us parents can have a good giggle about the whole topic.
I will likely sing about my vulva for the rest of the day. Awesome.
(The very first time I clicked on Metalia's site, she had posted that clip. I have loved her ever since.)
*From The Emperor's New Groove. A favourite around here.
If you have a feed reader, I had "unpublished" this post for fear of coming across the wrong way. The emails I received told me that this clip was too funny NOT to share it.
comment via Facebook
comments