*Cue the hushed National Geographic voice*
I heard from the locals that the The World's Cutest Little Girl had been spotted. I popped the zoom lens onto my camera and am on the hunt.
I think I spotted her.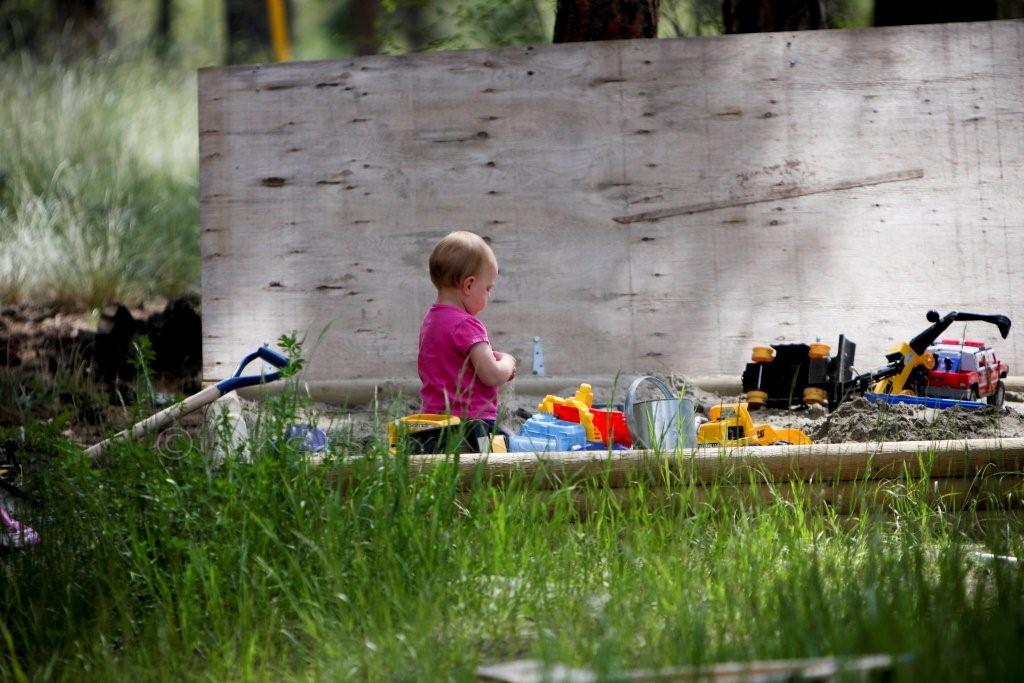 She seems to fit the description. Let's see if I can get closer.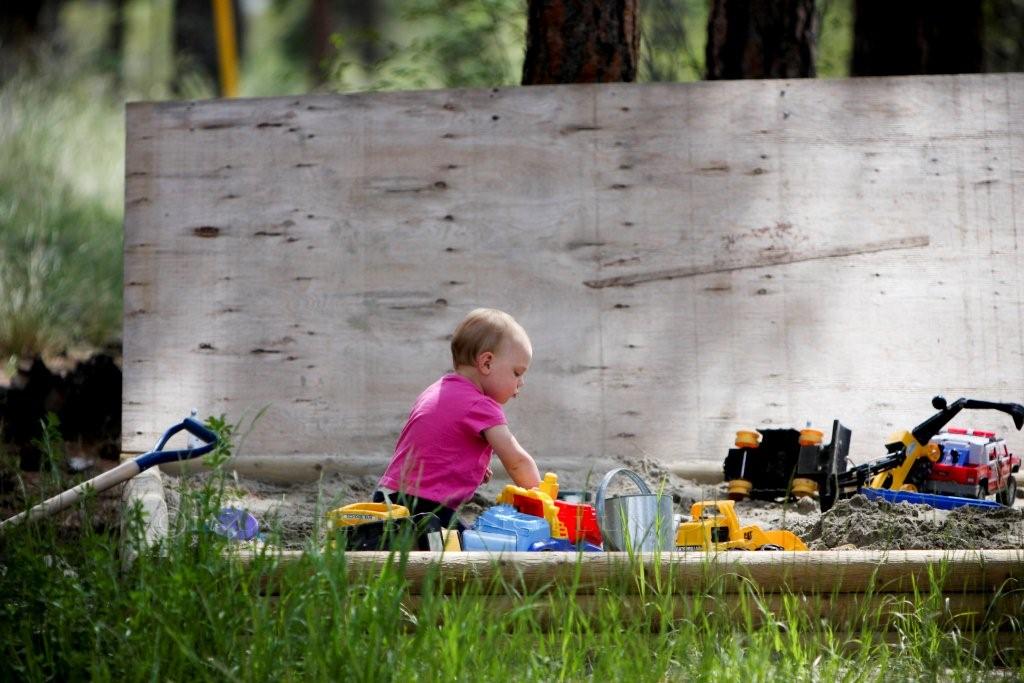 She can be camera shy, and I don't want to frighten her.
Oh no! I've been spotted! I'll pretend I am taking photos of the long weeds grass.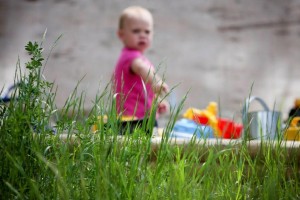 She does not seem to mind my presence. As a matter of fact, she completely ignores me and goes about the very serious task of moving sand from one part of the sand box to the other.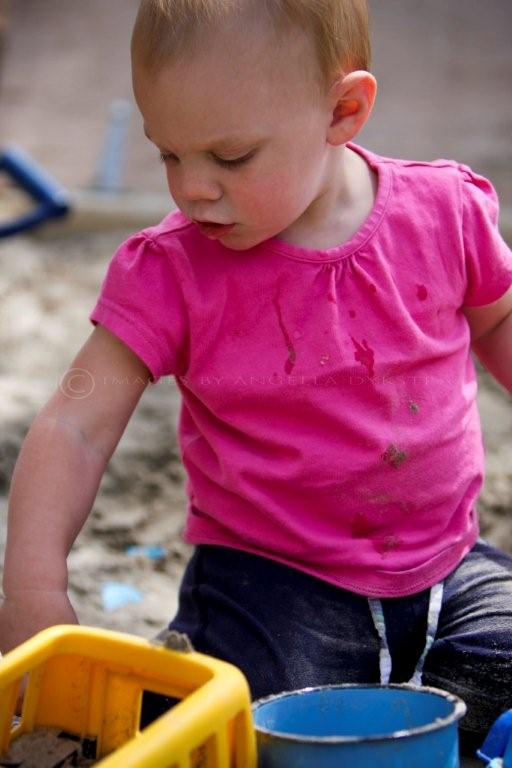 It takes immense concentration.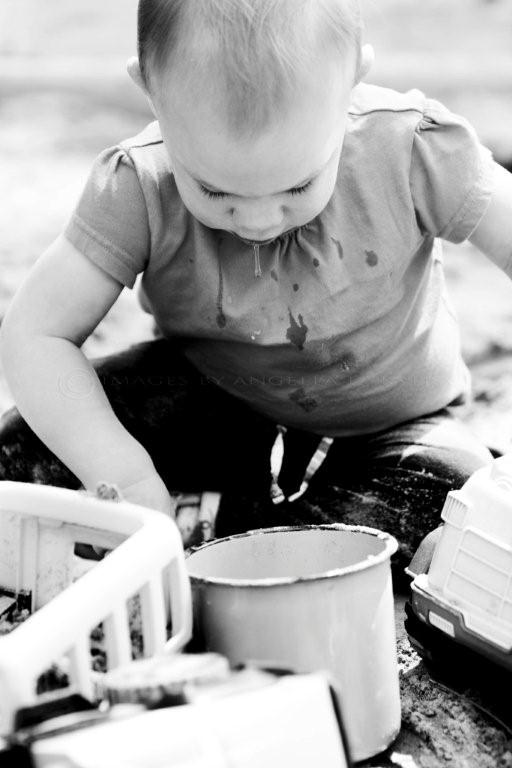 And drool. A lot of drool.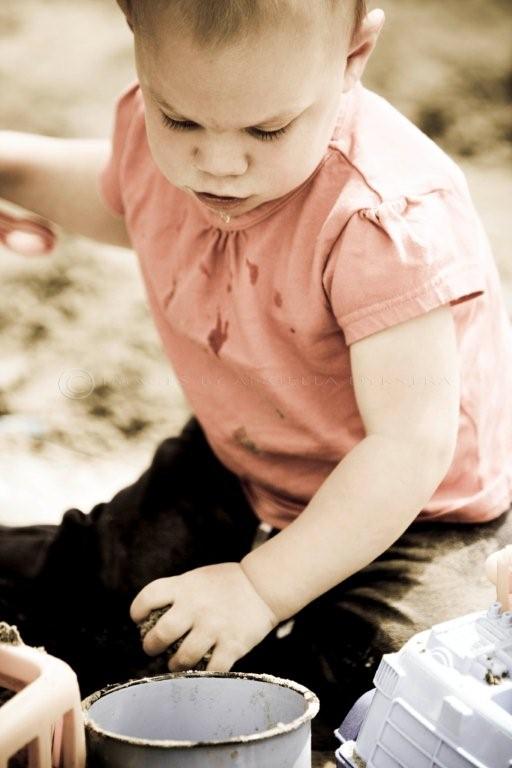 Drool is like the "sweat" of babies.  Or maybe not at all.  Maybe it has to do with the two-year never-ending process of teething.
That's as creative as I can get today.
I finally edited some of the photos I have taken this week. When I got to this set of Emily playing in the sandbox I was overwhelmed with a flood of different feelings and emotions. I would love to do a post about how she is my girl, how she is my mini-me, how she is my baby. I do not have the brain cells or energy to give it justice, so I will try to sum up the feelings in one word.
She makes me squishy.
Kind of like how her poop finally is. But not steamy, or stinky, or gross, or even really much like poop at all.
I am sure that she will do something in the near future that will drive me crazy like tell me "No!" or throw something at me, or do the limp fish maneuver when I try to pick her up.
But right now?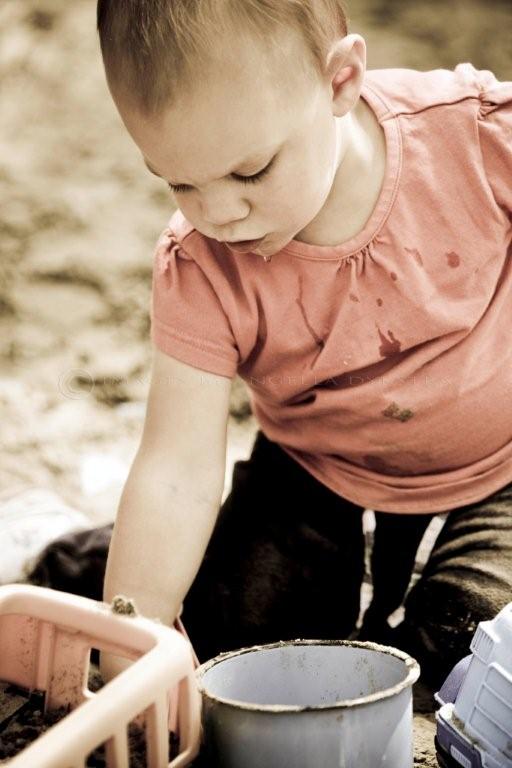 I'm squishy.
But not at all like poop. Let's get that straight.
* This is what Graham calls Emily. He says, "Hey, sweetie girl". Then my heart explodes.
comment via Facebook
comments