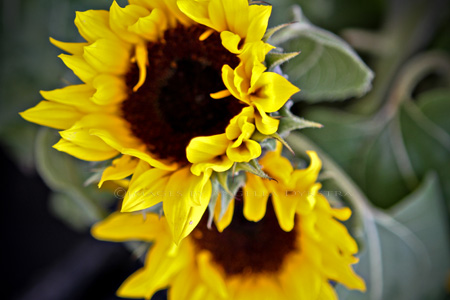 Part of me thinks that I should share her story. I have it pieced together, mostly. I don't think that I can distinguish what is truth, what is hearsay and what is make-believe. Some of it has come from her lips, some from the people who she has confided in over the years, some of it strung together from little nuggets that various people have shared with me.
After all of the puzzle pieces that I've been given I still don't have enough to get the full picture. I know that she was born to a single Mom who was barely out of her teenage years, and spent the first ten years of her life being raised by her grandparents. I don't know much about her Father, apart from the anecdote that my own Father told me. He said that they were walking down a street in some small town in Nova Scotia and encountered a homeless man who was staggering, drunk, down the street. She turned to my Father and said, "That man is my Father."
There are so many other tidbits of information that have been simmering inside me. She told my Grandmother that before she was married, she had a child and subsequently gave it up for adoption. She never told her husband this, for whatever reason, but I think it might be one of the demons that she battles on a daily basis. Her own loss, compounded with the loss of the only parents she ever knew (Her grandparents) when her mother arrived to whisk her away to a new life, in a new Province, with her new husband, could be nothing but overwhelming.
Throw in a thousand other inflictions and you might understand why this woman is a bitter, raging alcoholic.
Wait.
Her story is not mine to tell. As I have already said, I don't really know what her true story is. I only know that her story has directly impacted my story.
I do know what my story is.
The woman who is such an enigma to me is my own mother.
I have been the stereotypical enabler. I only call her on Saturday mornings, when I know that she will be sober. While I can admit to those who love me that her actions have hurt me, I am also quick to defend her. "When she's sober, she's so kind. She helps her neighbors! She volunteers her time! She's not that bad."
A few weeks ago, it all came to a head. What was supposed to be our regular Saturday chat turned into an emotional uproar. She tore into me for a good three hours. Us never coming to stay with her was somehow a judgment on her home, when in reality it stems from the fact that friends in high school rejected me and I have no desire to go back. We've offered to pay her way here to come and stay but she says that we haven't and, well. Maybe she was too wasted to hear me?
She told me that she thought my Dad was making up his ALS diagnosis and subsequent miracle. And I quote, "I don't want him to die. But I do want him to suffer." Who says that?
There were many more hurtful things thrown at me. My "children are so fucking perfect" and my husband is "too good for me". Oh! And then the whole, "Are Matthew and you splitting up?" WHAT? This woman, who gave birth to me, hates the fact that I am happy and in love and living a good life. She would be happy if I were broken and miserable and downtrodden. Because I would be just like her.
I spent a lot of time crying into the shoulder of my dear husband who confirmed that this was not the best situation for our family. My kids do not need a mother who is a weepy mess for hours on end. I wiped away my tears, gave it to God and now go many days without thinking of her. This is not because I am bitter or angry; it is just the opposite. I have let it go and am not a slave to the bitterness.
So why am I bringing it up now?
I am bringing it up because it is my story. It is the very reason that I am the woman that I am today. Well, that and the whole faith thing. It's a two-for-one deal. It is why I am the wife and mother that I am. I experienced the exact opposite as a child. I had a Mom who spewed hatred at me, who made me feel stupid even when I was smart, who pitted (and still pits) her two daughters against each other. She hates me. She said so herself.
Please don't hate her. She's my Mom, after all. If nothing else, her being the antithesis of what you consider to be a "Good Mom" is what has gotten me to where I am today.
I often have people commenting that my love for my kids is abundantly apparent. It is because I want them to have what I did not. I want them to feel like they have a stable home base. That they have a Mom who will rejoice in their every day. Who will never (NEVER) make them feel ashamed. Who will do everything in her power to pour a million shades of love into their lives so that they are confident in their very being.
I love her, but I refuse to be her. And maybe, by doing what we're doing, we can break the cycle. Better yet, we can blow this thing called Life out of the water.
comment via Facebook
comments