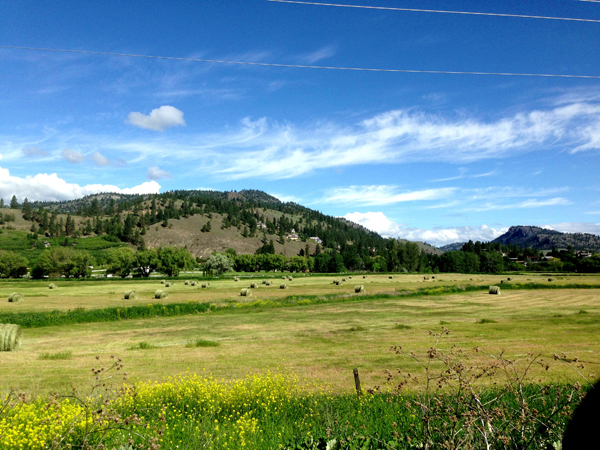 I signed up for my very first half marathon — the first one held in Kelowna by destination races — and it felt good to commit to the race. I then opened up Google to look for training schedules and I recommend that you never do that, never ever. There are more schedules that there are races and it made my head hurt. Luckily for me, my friend Kristen emailed me her personal training schedule. She's run multiple half marathons, participated in triathlons, and is one of the most active people that I know. She's also a really great person, all around.
She apologized for sending me her training schedule in miles instead of kilometers, but a few minutes with Google and I had it all converted. I also had to move my "rest" days around, and I'm documenting the schedule here so that I can refer to it. If you ever plan to run a half, maybe it can help you too.
Sunday: Rest

Monday: Strength/cross-training

Tuesday: Run, 6-8 km

Wednesday: Strength/cross-training

Thursday: Run, 6-8 km, with speed work in the middle

Friday: Walk, hike, bike, or do nothing

Saturday: Long run. Details below
Kristen told me that I the fact that I'm already running three times a week, with one of those runs being a 10K, means that I'm off to a good start. She also said not to build more than a mile (1.5 km) per week, and every three weeks (give or take), to do an easier day. Here are the long runs, in both miles and kilometers:
Week 1: 6 miles = 9.6 km

Week 2: 7 miles = 11.2 km

Week 3: 8 miles = 12.8 km

Week 4: 6 miles = 9.6 km

Week 5: 8 miles = 12.8 km

Week 6: 9 miles = 14.4 km

Week 7: 10 miles = 16.1 km

Week 8: 8 miles = 12.8 km

Week 9: 10 miles = 16.1 km

Week 10: 11 miles = 17.7 km

Week 11: 12-13 miles = 19.3-21 km. (I will do 21 km, because I need to run the race distance before race day. I need to know that I can do it, not just in my head, but by actually doing it.)

Week 12: Race day. 13 miles, or 21 km
I hope that helps any of you who want to run a half marathon. I know that it helped me to write it down. Up next: Calendars with color-coded training activities. Also, a whole lot of running.
comment via Facebook
comments